Chrome extended summary that seems useful for studying English by simultaneously displaying English subtitles of Netflix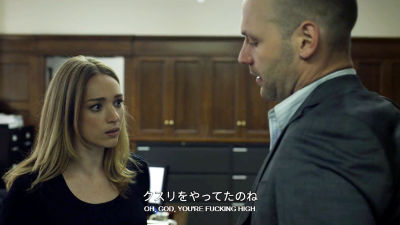 The Chrome extension that allows you to study languages ​​and subtitles translation is appearing by displaying subtitles of 2 languages ​​simultaneously such as "English + Japanese" on the screen of Netflix. Since several types have appeared, from those that can be used for free to those that are increasing in functions, we actually tried using them.

First I tried using an extended function called "Netflix simultaneous closed caption English learning". With a subscription type extension of ¥ 97 per month, various functions are implemented, such as repeating English one phrase repeatedly, automatically stopping just before the dialog ends, rewinding the place you want to listen for 3 seconds That is the point.

Netflix We released the Chrome extension that enables you to learn English with English and Japanese simultaneous subtitles.
Simultaneously display Japanese and English subtitles of Netflix.
3 seconds rewind function.
Click on an English word to display its meaning.
Repeat play of one line.
Change play speed.
Download from this URL https://t.co/wwlfxSSyov pic.twitter.com/qKXBfeHlxB

- Netflix English study with simultaneous closed caption (@dual_subtitle) August 14, 2018

To download the extension function click this link and click "Try it now" or "Buy it for ¥ 97 yen / month" at the upper right of the screen. Please note that you can not install without accessing with Chrome.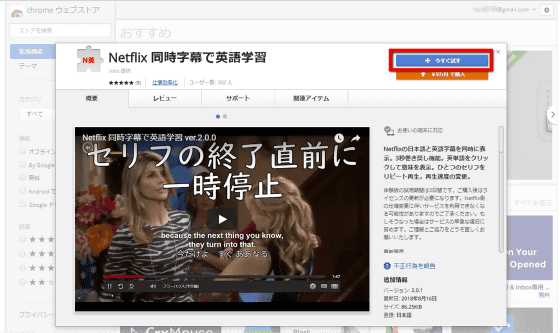 Click "Add Extension".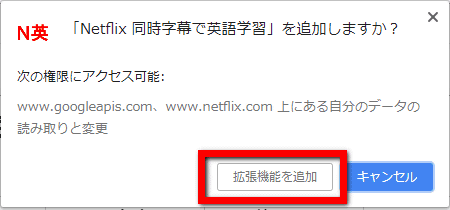 Click the account that uses the extension.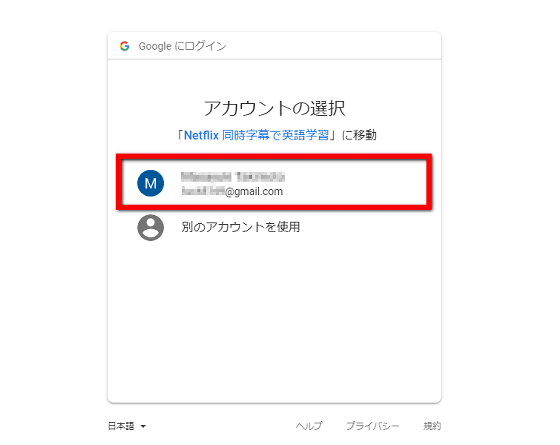 Click "Permit". You can now use extended functions.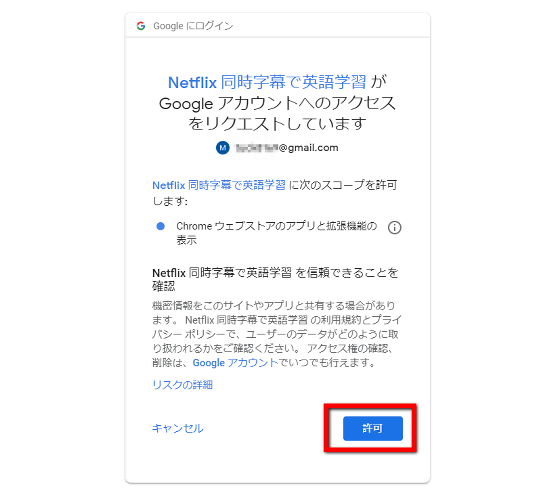 When the extended function was installed, an icon written "Ningen" appeared in the upper right part of the browser. When clicked, a dialogue to explain the number of functions that can actually be used opened.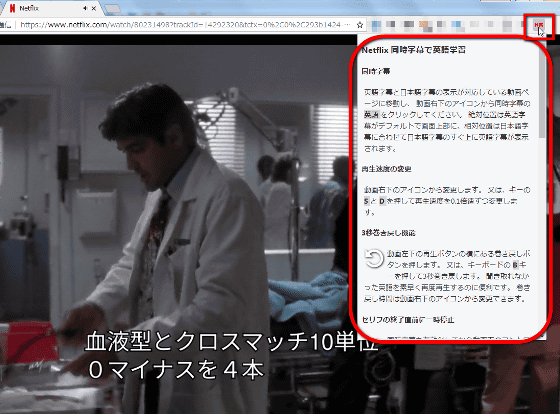 The main functions are summarized in the lower left part of the playback screen. "3-second rewind function" can reconfirm the dialogue which could not be heard by rewinding for 3 seconds from the current playback position. "Repeat play of one line" is a function to repeatedly repeat only the part of the line being played at that time. And "Pause immediately after the end of the line" is a thing that takes pause with subtitles of the dialogue just being heard being displayed. By doing this, you will be able to think calmly while you compare both English and Japanese.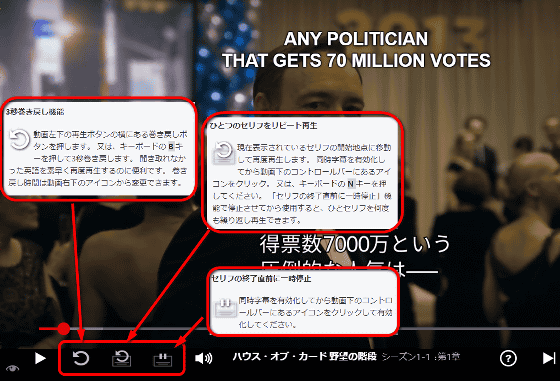 In the lower right corner of the screen, there is a setting menu for controlling this extended function. It is possible to change the playback speed in increments of 0.1 times, to set the subtitle character size, the number of seconds to rewind, change audio / subtitle,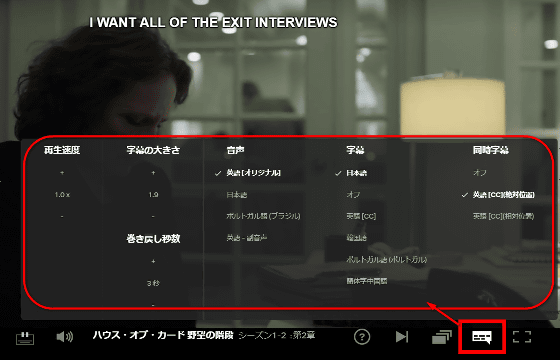 Actually watching the one scene of Netflix drama "House of Cars" displayed. If it is normal, you will read Japanese subtitles while listening to English sounds and organize them in the brain, but if you use this extension, both English and Japanese will be displayed in letters, It is becoming easier to understand.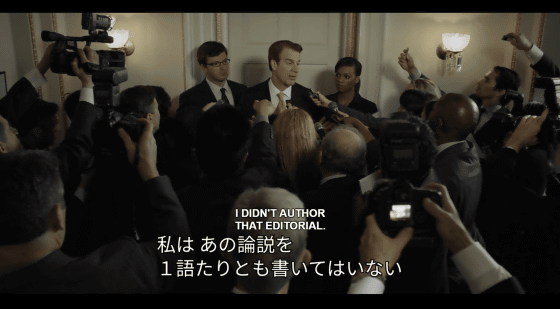 In addition, this extended function seems to be useful for glimpsing the subtitle translation technique. For example, in the subtitles of the following screens, there is a bilingual translation that can not be understood at first, saying "it is superior" to the English word "History", but understanding with a single shot when seeing the context of the whole dialogue What you can do. It is also a convenient point of this extension that it is possible to steal a translator's technique while comparing Japanese in this way.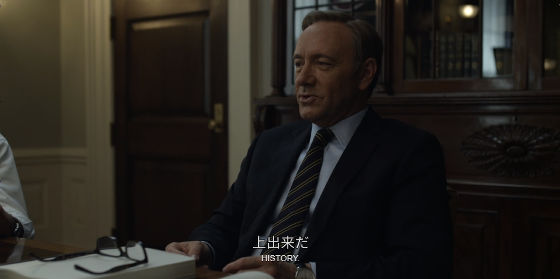 In addition, this time, I tried the following free version of extended functions "Subtitles for netflix" and "NflxMultiSubs".

Subtitles for netflix - Chrome Web Store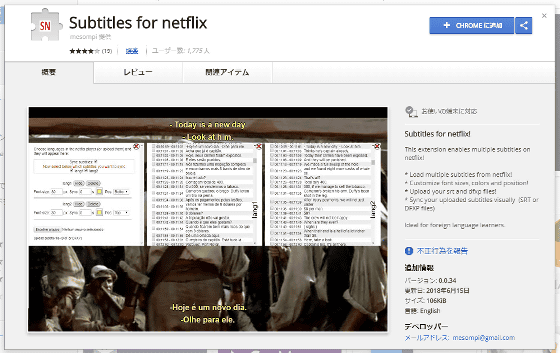 NflxMultiSubs (Netflix Multi. Subtitles) - Chrome Web Store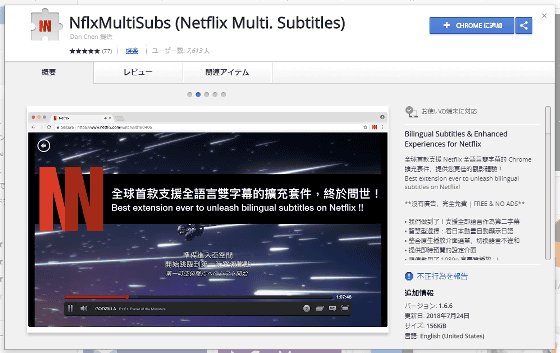 Both of them can display both English and Japanese on the screen, so the basic function is not so different from "Netflix simultaneous closed-caption English learning", if you want to use without spending money here, Thinking. However, since functions such as "3 seconds rewind" and "stop immediately after serif" as described above are not implemented, those who want to learn English or subtitle translation seriously will pay about 100 yen per month The choices are likely to be ants too.