Kyoto Confection 'Otabe' Hakuomachi Puree's Eight Eight Bridges 'South Kid moon' has a refreshing sweetness


Among the Kyoto Confectionary "Yawata-bashi", " Otabe " is one of the famous products. In such a cabbage , white peach tasted white egg " Southern Season Mochi ( Echizuki )" appeared in August 1, 2018 in summer only. I adopted a white rich texture that does not include a diaper and "the original taste of rice", and tried a summer cotton wrapped in white peach puree and pulp.

Okutsu of August · South Kyushu Kyoto Confection "Otabe" Sweets
http://www.otabe.kyoto.jp/2013_new/sweets/8 gatsu_otabe.html

"August Limited" August's south Korean moon
http://www.otabe.jp/shopbrand/ct186

I came to a commercial facility in Kyoto where the shop of the bamboo shop is located.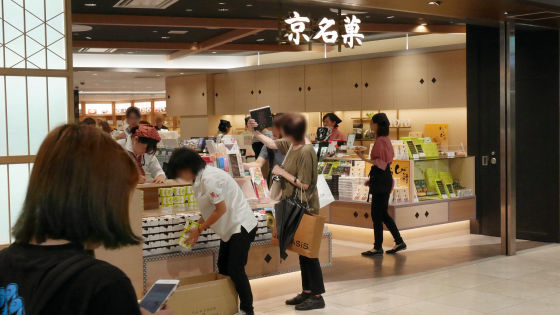 The dealer is a signboarder's " Otabe-chan " is a landmark.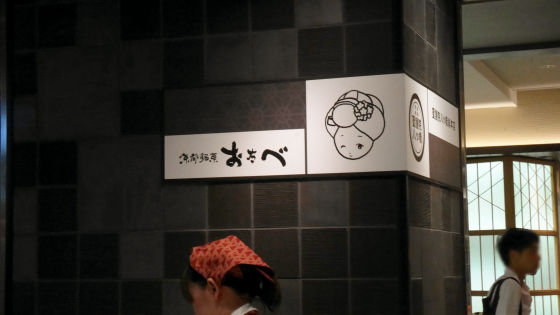 In the shop are candy such as colorful eaten wrapped in Tsubuen, Chocolate, Matcha etc.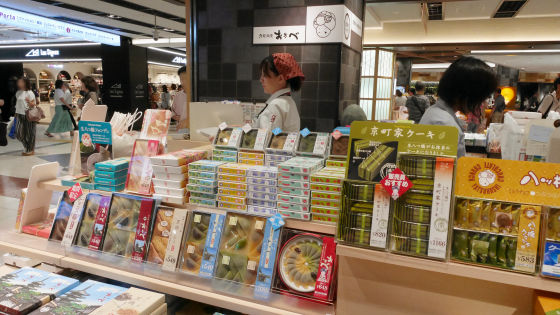 Because the targeted limited-time meal "southern moon" is also lined up, I will purchase it at once.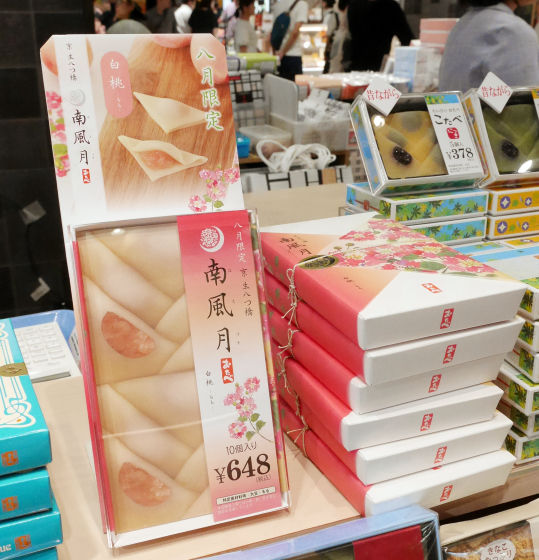 The package looks something like this. "South Fugetsu" (10 pieces entered: 600 yen for tax) is an item that appeared from the series of "Otabe Suites" that appeared in "Tare" of another content on a monthly basis. In the southern moon, August is the theme item, it is used for peaching of summer fruit.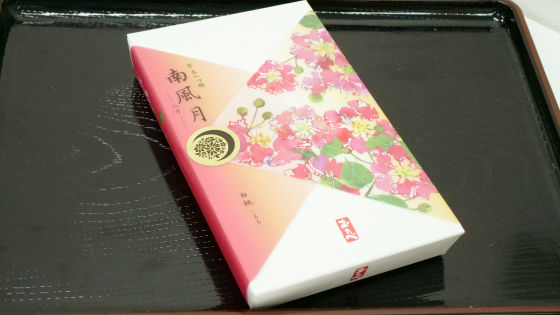 On the wrapping paper, cotton candy (Sireruzuri) that makes flowers bloom in August is drawn.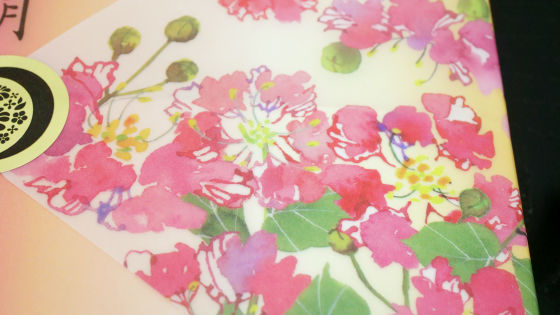 Raw materials include rice, · white peach puree · white peach candy pickles · warabime rice cake mix powder · konakura etc.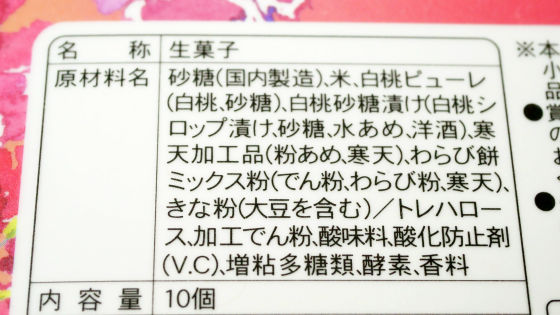 Since the calorie is that it is 626 kacl with 10 pieces, it becomes about 63 kcal when it is one piece.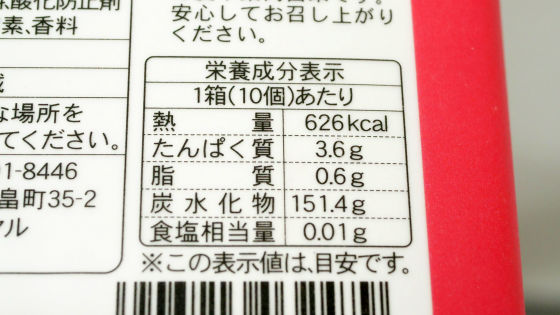 Ten individuals are divided into two packs, five in a box. It is a pleasant place to eat little by little while keeping freshness. The expiration date is not as long as other buds, it is around 10 days.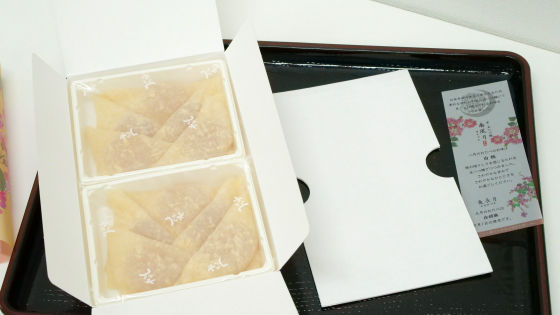 I tried to transfer it to a dish. I can understand the size somewhat compared to confectionery toothpicks.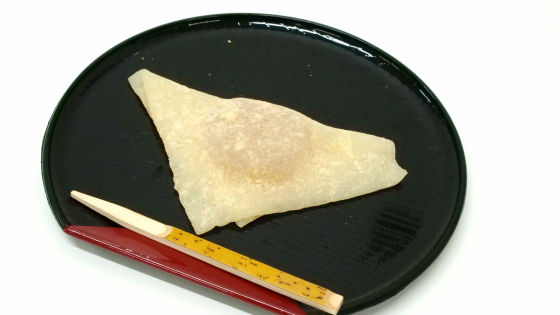 The surface of the white live eight bridge is flavored with a thin flour and a fragrant scent drifts. The white live eight bridge was adopted so that the original taste of rice could be felt. From the taste inside, the sweet smell of white peach is faintly felt. In addition, the raw octagonal bridge of southern moon moon contains no classic spice "futon" as a material of other live eight bridges, so it is safe for those who say a little scent ... ....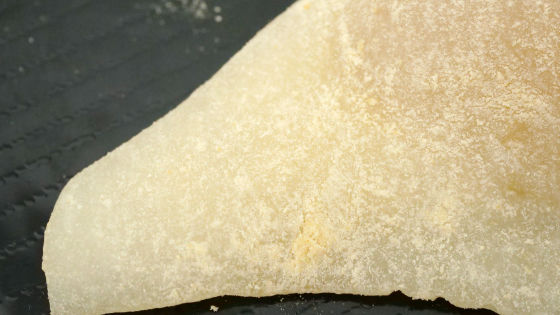 To see how much southern moon is white, you can compare it with southern moon (left) and a classic tattoo (right) wrapped in live eight bridges that have entered Tsuen, with a single shot.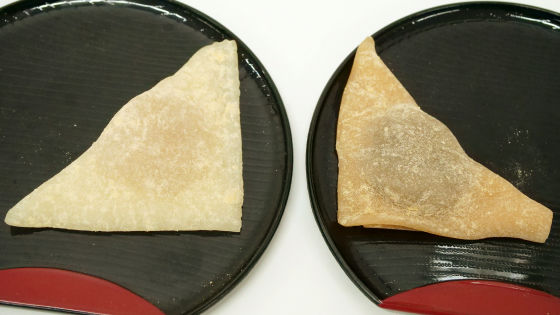 When turning the live eight bridges of southern moon, a peach puree appeared. It can be confirmed that the peach 's pickled flesh is included.



The southerly moon taste is elegant sweetness with fresh fragrant peaches. Who's peach puree is like a jam texture, sweet taste does not draw its tail. Cucumber pickles of peach are accented with the texture of the flesh being preserved. The live eight bridge that encloses who is chewy is a texture that is easy to get away from the teeth and easy to chew. Inspite of the chewiness, the original sweetness of rice is felt, so it is a simple seasoning so compatibility is outstanding without damaging the flavor and texture of white peach.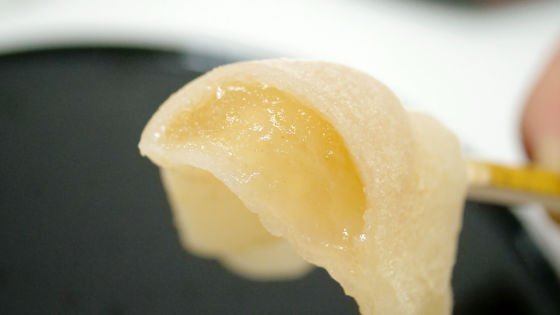 When I cooked well with green tea and eaten with tea request, I revived with freshness of tea in the eyes and I seemed to be able to eat as much as possible.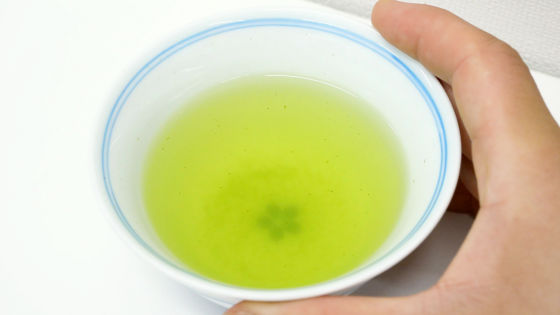 "South Fugetsu" is a 10-piece enterprise with a tax of 600 yen, and it is a limited-time item from August 1, 2018 to August 30. To purchase please check the official internet mail-order site "Kyoto Confection Otabe Online Shop" located at the following link or a real shop available "Otepo Items Handling Store List".

"August Limited" August's south Korean | Kyoto Confectionary Otobe Online Shop
http://www.otabe.jp/shopbrand/ct186

Otepoint dealer shop list | Kyoto confection "Otepe" official brand site
http://www.otabe.kyoto.jp/2013_new/shop_info.html