I tried eating 'Shokami Ebi Katsu' etc. using a shrimp of six tails at a specialty shop 'Kochiria' that can choose from more than 70 types of fluffy fabric coppé pants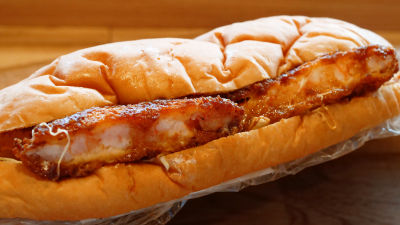 Opened on August 9, 2018 (Thursday 2018) Osaka · Minoh shop, the first store in Kansai, specialty shop " Konpeiria " that provides a sticky coppépean with natural sweetness and moist feeling. Every morning fermentation / baking at the store The sticking coppépan is finished with outstanding compatibility with any ingredients, and more than 70 kinds of ingredients are prepared. I tried to eat it actually how such a taste is tasty.

"A lot of cute coppee's ingredients" Konpeiria
http://copeteria.jp/

This place Minohsa is located about 14 minutes by foot with the bus (30, 55, 59, 175 lines) leaving Hankyu Railway Kita-Chisato Station. The address is "1 9-45 Onohararo, Minoo City Osaka Prefecture 562-0031"


Arrived at this Minoh shrine.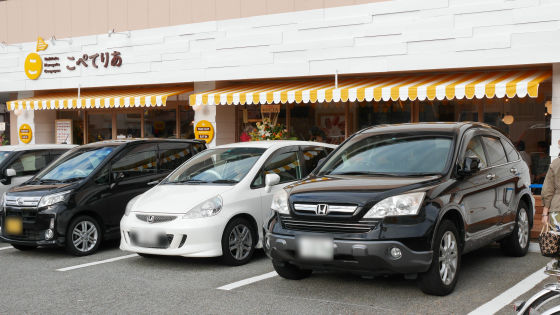 It was a weekday evening that I visited but a queue was built in the shop. On the open day, it seems that Coppépan has been sold out two hours before closing.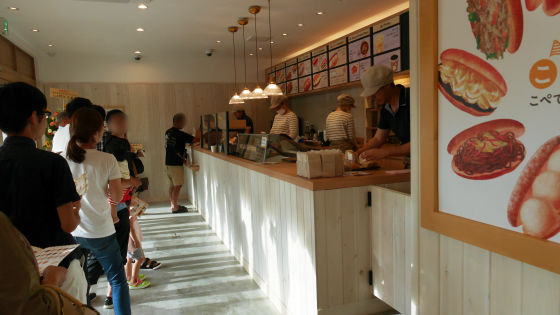 The shop is supposed to be able to see the kitchen, and a clerk in front of you can see the instrument in the coppépan.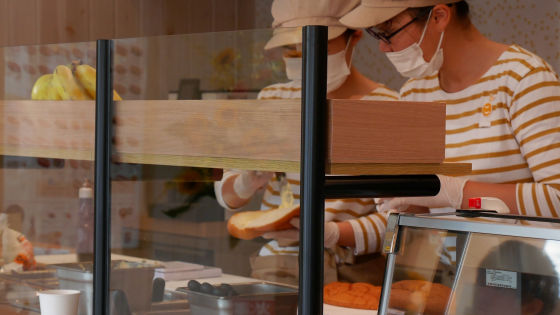 Coppépan has more than 70 kinds of menus, and there are "Okay Coppepan" and "Sweet Coppe Pen" largely separately. Coppépan cools the baking and sandes after ordering, so you can enjoy the taste of both bread and ingredients firmly.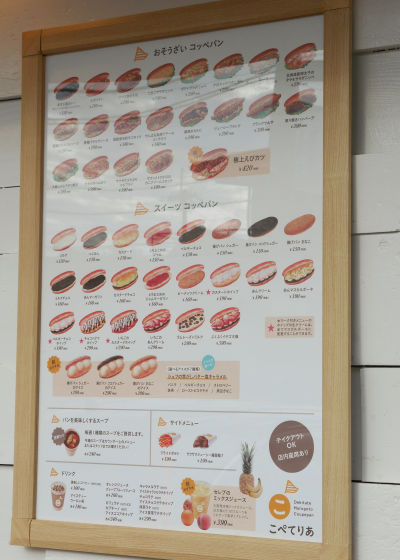 In addition, Koppapan has become a product that can take out.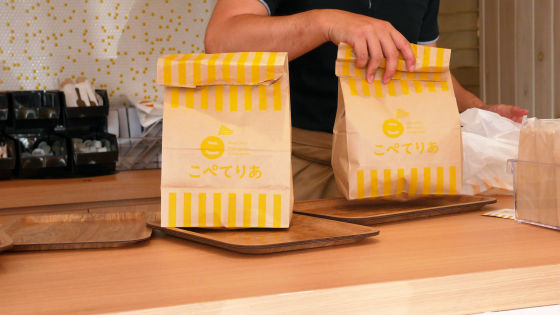 This time it is a signboard menu called "super recommended", "Kojimori Katsu" with sticky shrimps in between ... ...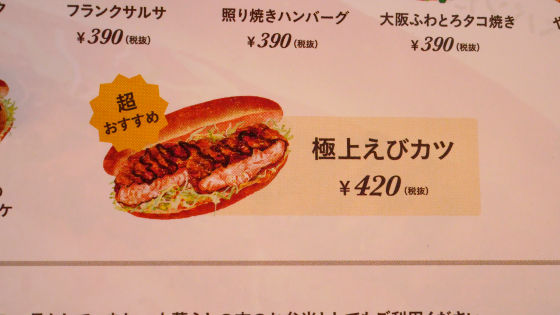 To the popular "Tochigome jam margarine" ......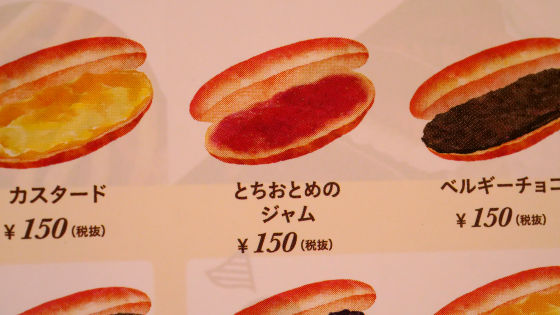 "Fried bread ice (sugar)" with ice cream sandwiched between deep-fried koppepan
I will order.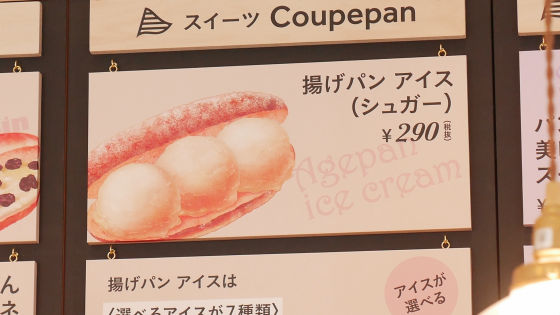 In the shop there are 30 eat-in spaces where you can eat the ordered Coppépan, you can sit down and wait for the ordered takeout item.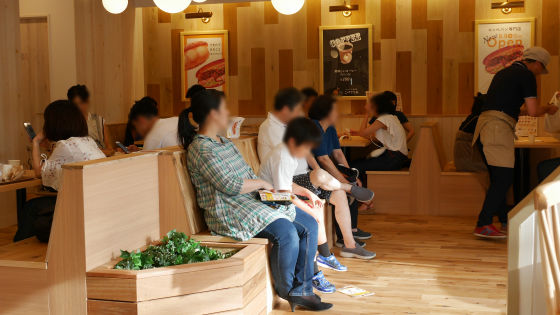 From the left, "Moko Shrimp Cut", "Tocho-jammed Jam" and "Fried Bread (Sugar)" were completed from the left in about six minutes.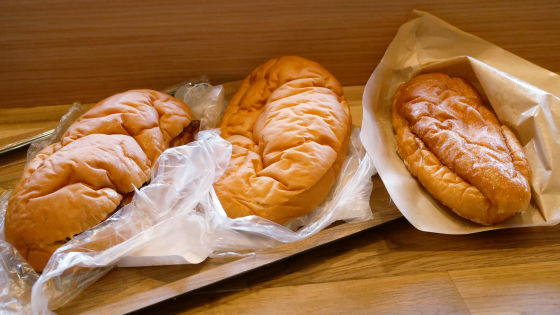 I was surprised by its softness when I took Koppeiria's Coppépan. Soft dough, if you hold the edge, it will be bent by gravity and will fall down.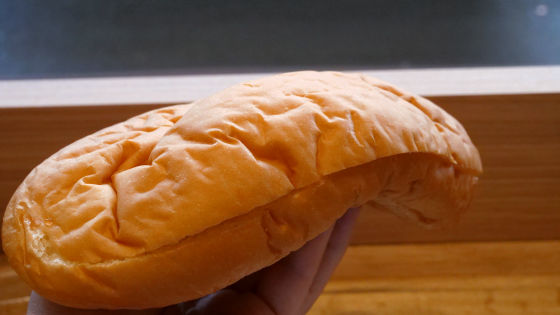 ◆ Extreme shrimps Kozushi Kojimori Katsu (420 yen tax excluding tax) is "Okay Coppe Pen" with shrimp crackers in between.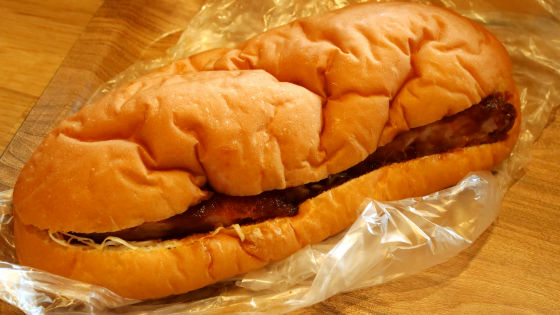 When opening the coppépan, "shrimp" which uses 6 shrimp is used as a half, and a total of one piece was caught. There are other shredded cabbage sandwiched between them, and Koppepan is painted with yellow curry sauce. In addition, shrimp crackers are not used shrimp fish paste but are items of commitment that shrimp is used as a whole.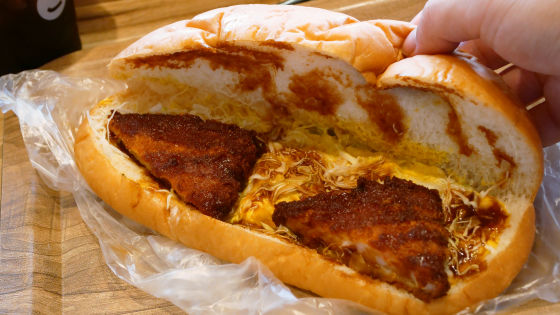 Approaching Koppepan, there is a scent of sauce that imagines sweet taste.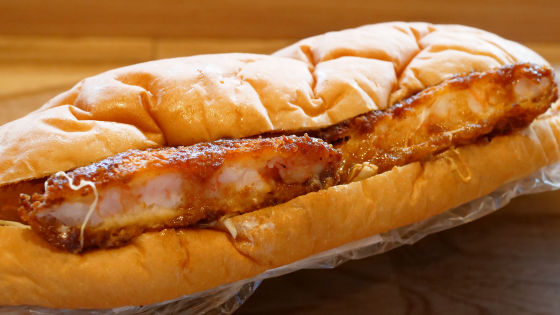 When eating, fluffy coppépan and pre-sweet flavor and umami shrimp are matched. Coppépan is a slightly sweet taste. Every piece that is sandwiched is rich in texture, shrimp is slightly warm, sweet and crispy clothing of crispy is soaked with strongly salted sauce. Curry sauce is a taste like mayonnaise scented with spices and it brings together the strong taste of sauce. Shredded cabbage is a source that is impregnated with curry sauce, it is a pleasing texture with a shakiyaki texture, and it is a suffering enough. And, the whole fabric is soft and soft with the fluffy of Koppepan.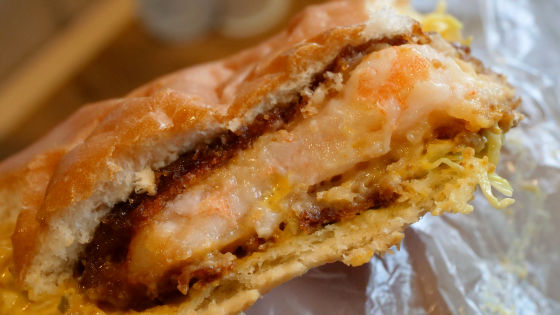 ◆ fried bread ice (sugar)
Next is "Fried Bread Ice (Sugar)" (vanilla: 290 yen, excluding tax) of "Sweet Coppe Pen" with ice cream in between. Ice cream sandwiched among six kinds can be chosen, this time I chose vanilla ice.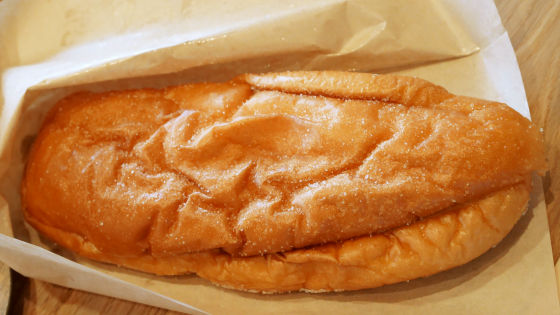 The surface of fried koppepan is covered with sugar.



In the coppépan, melting vanilla ice is held in three beads.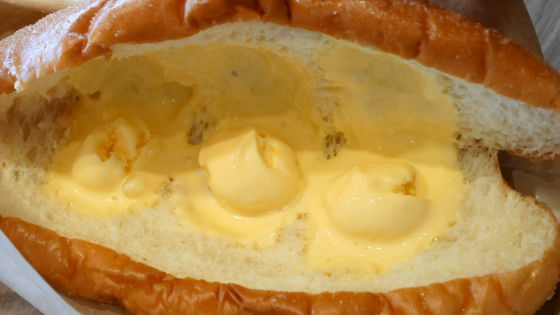 The surface of the fried koppepan is crispy and the fabric in it keeps a moist texture. Good texture of the cold vanilla ice cream inside is good. The straight sweetness of sugar and the rich milkyness of vanilla ice combine with the texture of Koppepan to become a sweet. It seems that the coppépan which became crunchy is a different thing from the one that pinched shrimp.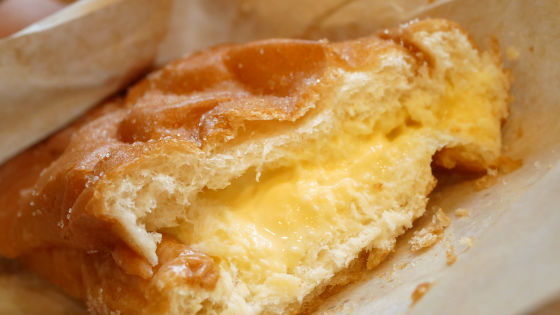 ◆ Tochio Tomei's Jam Margarine - The last one is Sweet Coppe Pen's "Tocho Tomei no Jam Margarine" (160 yen tax).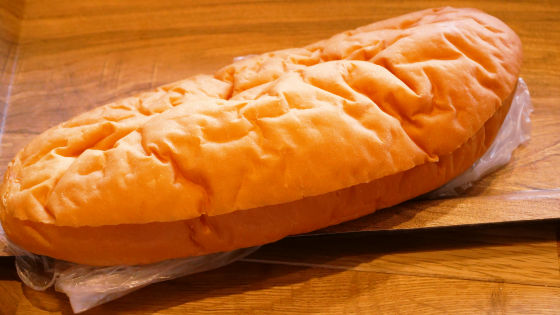 Hot dog bun inside, strawberry of the surface of the above in the photograph Tochiotome of jam, margarine is to the other surface is painted with plenty.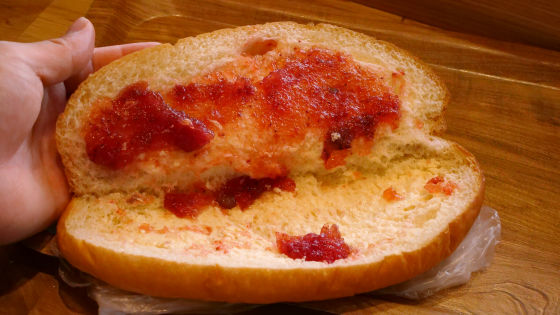 Although it is a simple combination of "strawberry jam × margarine × coppépan", it is a finish that gives a feeling that it is upgraded in comparison with ordinary ones. Coffee bread of soft whipping is gently wrapping a toasted jam which is sweet and sour and somewhat sour. It seems that throat will thirst in combination with jam when it is ordinary coppépan, but there is not such worry in the soft coppee bread dough. It is also good that the presence of jam in margarine does not go too far. I was eaten with a large coppépan.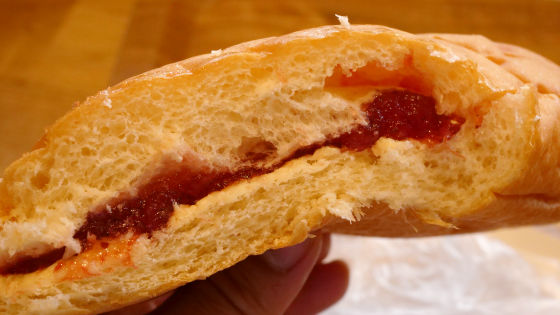 This time we are planning to open three other stores in Kansai starting with the opening of Minoh shrine. In order of opening date, Osaka · Miyakushima store is August 13, 2018 (Hyogo · Himeji Miyuki Dori store in mid September 2018, Osaka · Sakai Higashi Ginza street store is in mid October 2018 . For more information on shops and other cops, please check the link below.

"A lot of cute coppee's ingredients" Konpeiria
http://copeteria.jp/