What changes have been made in beta version 'iOS 12 beta 5' for developers of 'iOS 12' that appeared in fall of 2018?

" IOS 12 ", which is the next major version of iOS under development by Apple, has been improved through multiple beta versions for developers since it was announced at WWDC 2018 . Meanwhile, " iOS 12 beta 5 ", which is the latest developer beta version on July 30, 2018, has been released, and what kind of changes are being made to this is reported in Apple related news 9to 5Mac which is the media is summarized.

Hands-on: iOS 12 beta 5 changes and features [Video] | 9to5Mac
https://9to5mac.com/2018/07/30/ios-12-beta-5-changes-features-video/

About changes that were made in iOS 12 beta 5, you can see in one shot what kind of thing you see with the following movie.

New iOS 12 beta 5 features / changes! - YouTube


"Change the button design of" Apple News "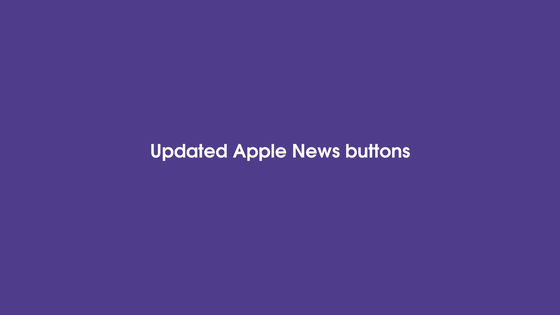 A genuine Apple News application that is not offered in Japan. Up to now, the icon at the bottom of the screen was designed as follows ... ...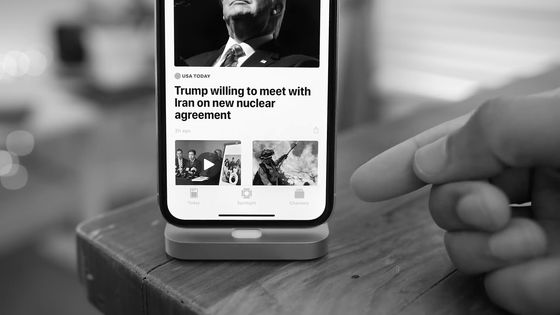 In iOS 12 beta 5 it has been changed as follows.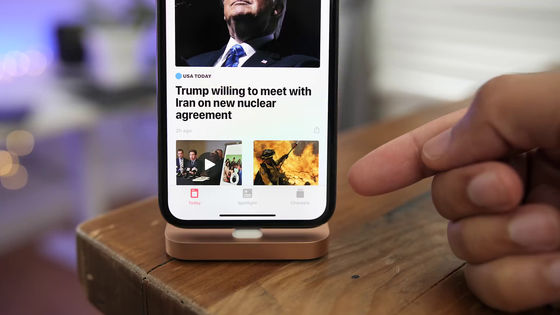 "Add a new symbol to display for each type of media on the album tab of the photo app"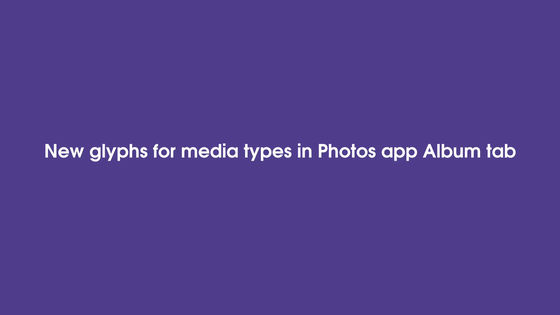 On the album tab of the photo app, you can sort data by shooting method, such as SELPHY, Live Photo, Movie, Slow Motion. In past developers beta version of iOS 12, it was difficult to understand what type of data is stored in which folder with only letters as follows ...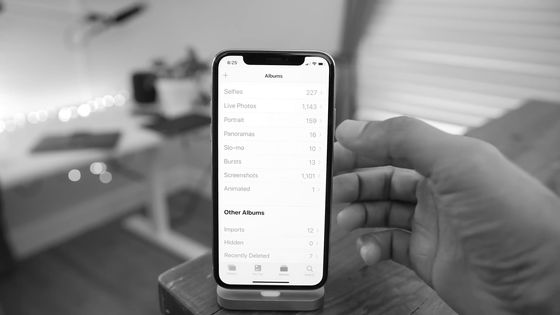 In iOS 12 beta 5, an icon is displayed next to the folder name, making the kind of data intuitive and easy to understand.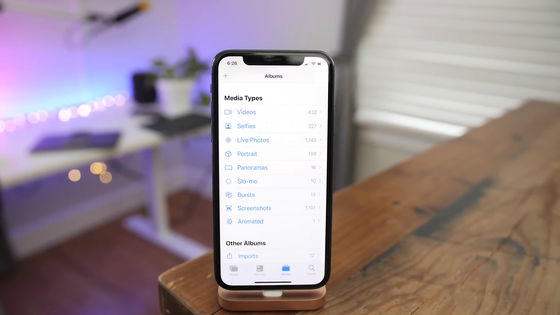 "Update" Set as wallpaper "button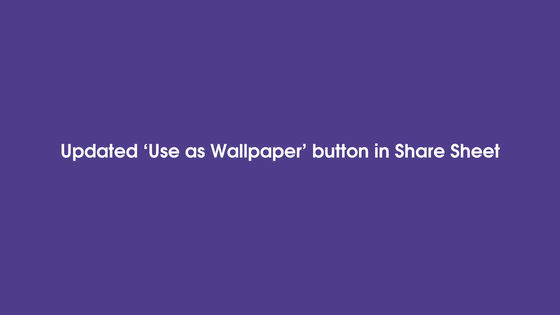 The design of the "Set as Wallpaper" button displayed when pushing the Share button was like this.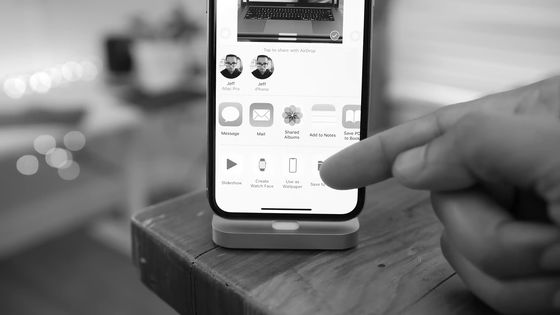 However, in iOS 12 beta 5 the following changes have been made.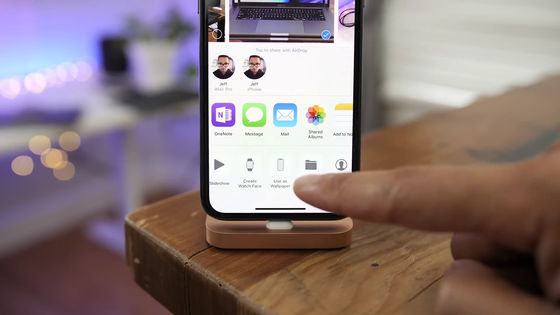 "Update" Copy iCloud Link "button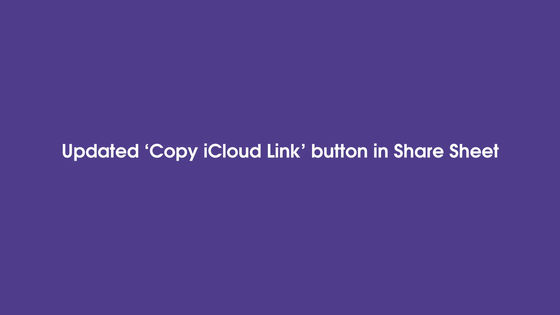 The button "Copy iCloud link" which is not implemented in iOS 11. This seems to be a function that allows you to share pictures and other media by uploading photos to iCloud and sharing the uploaded URL with others.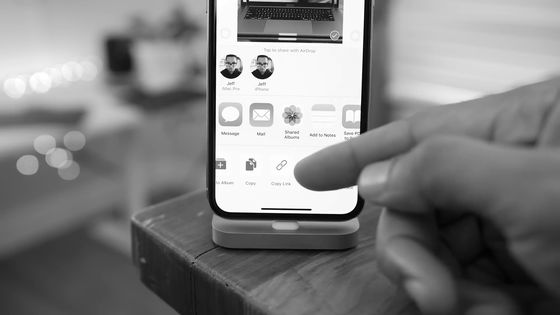 In the beta version for developers so far, it was an icon like a clip, but in iOS 12 beta 5 it has been changed to a more cloudy design.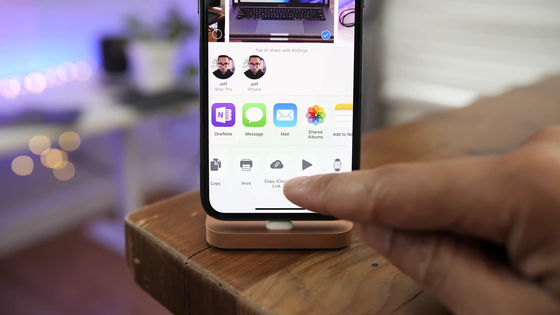 "Search function of Apple Music"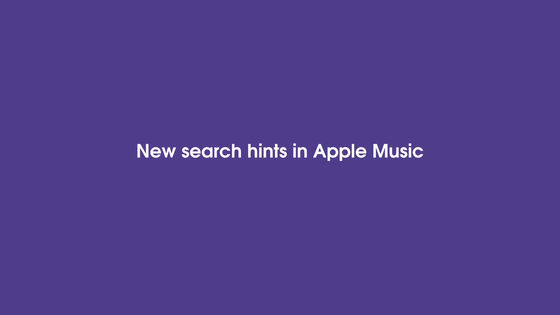 The search function of Apple Music so far is like this. It only displayed search boxes and trends.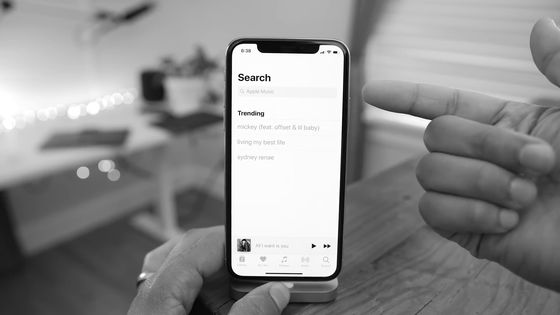 However, in iOS 12 beta 5, the function "Search by lyrics" has been added.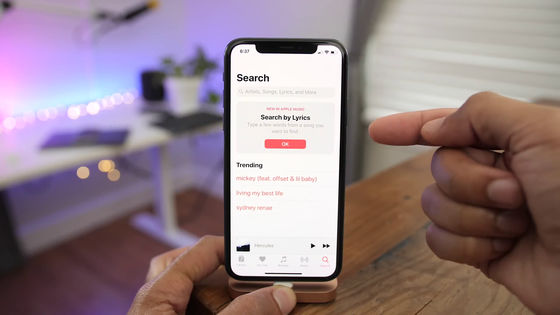 "Correct button arrangement of music application"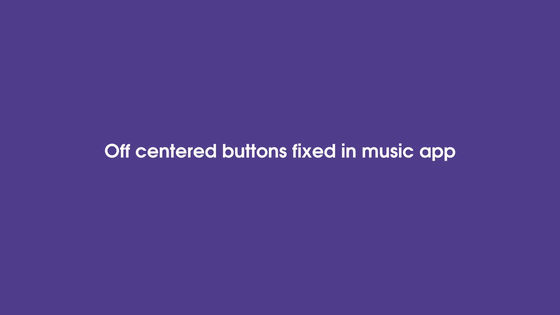 In the beta version for developers so far, when you pause music playback with the music application ......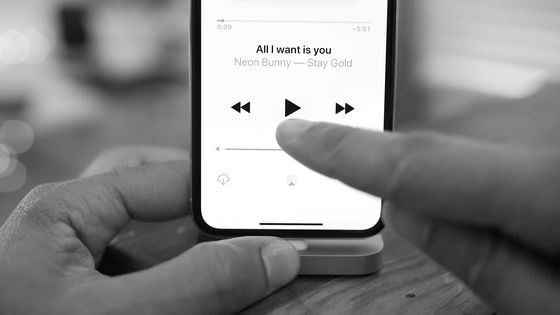 It was pointed out that the pause button was not delicately located at the center and shifted to the right.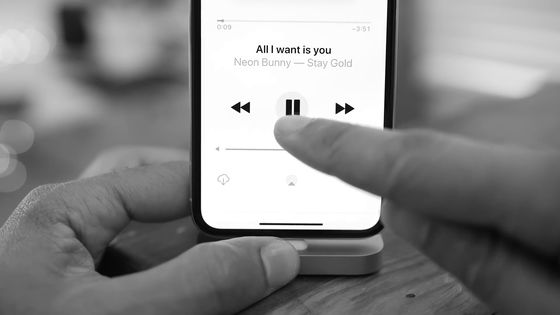 This gap has been fixed.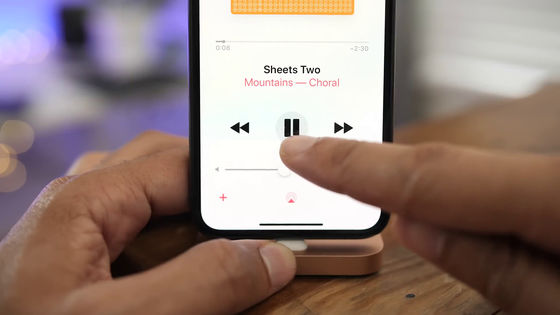 "Update Stock Widget"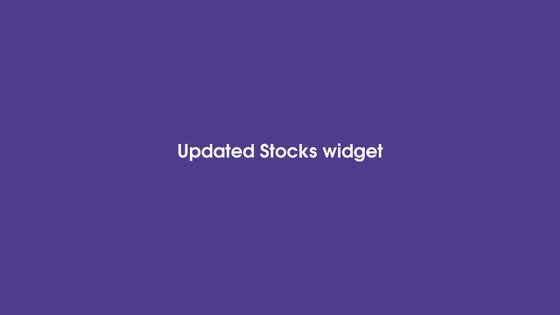 When multiple widgets are lined up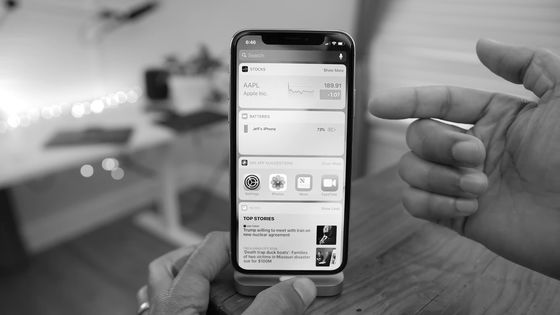 Tap "Increase display" at the top right of the widget ... ...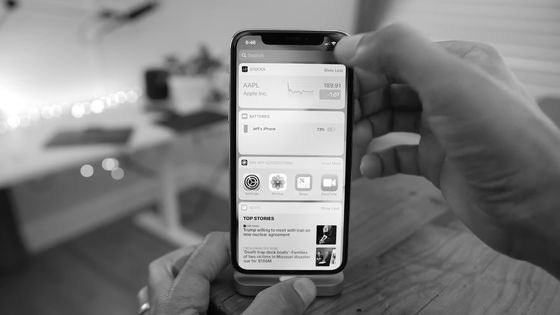 It is possible to increase the amount of information displayed on one widget. However, the stock price widget has a lot of unnecessary margins and information that can be displayed is limited even on iPhone X with a long portrait screen.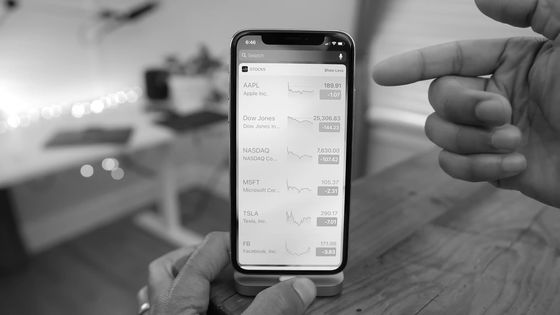 However, in iOS 12 beta 5, unnecessary margins on the stock price information are deleted, and the amount of information doubled at a stretch.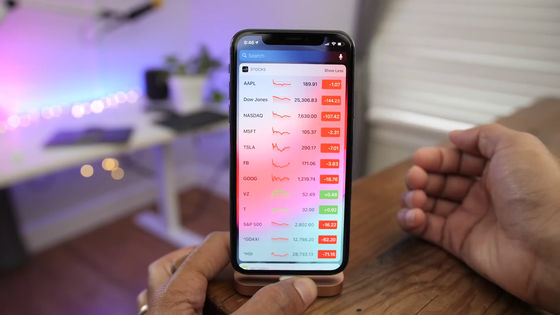 "The feeling of pressing the passcode button is subtle"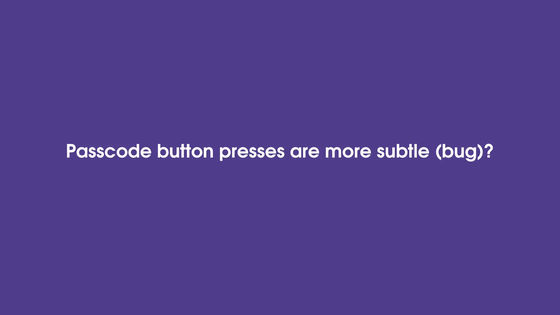 Although I do not know how it is "subtle" even if I look at the movie, 9to 5 Mac says, "When you tap one of the passcode buttons, you almost do not know that you tapped it. This is a subtle change, there is no doubt that this is a security feature, but I think it is a bug. "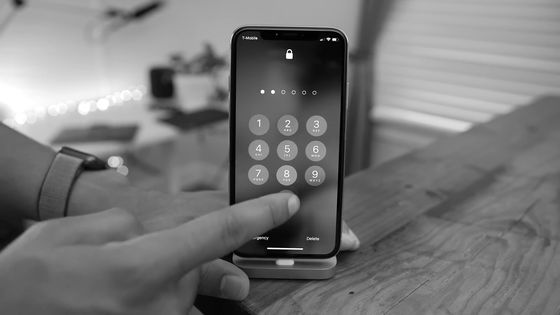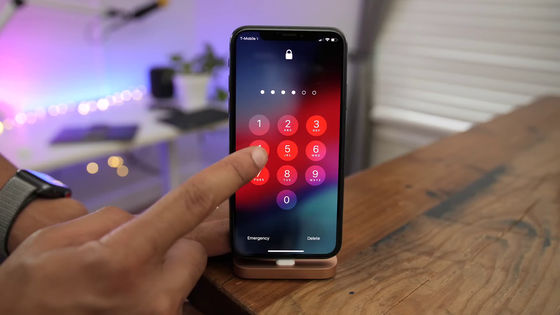 "Face ID smile icon disappeared" When using Face ID function with third party applications etc.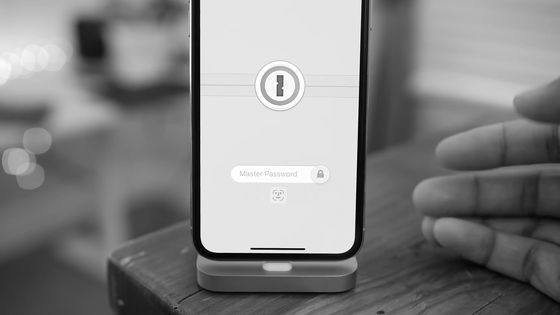 Tap the smiley icon on the screen ... ...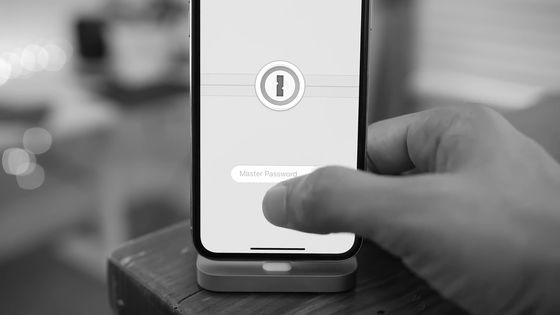 A smiley icon was displayed at the timing just before the authentication started.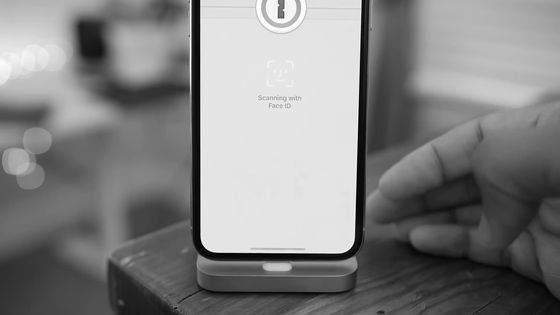 But in iOS 12 beta 5 this is gone.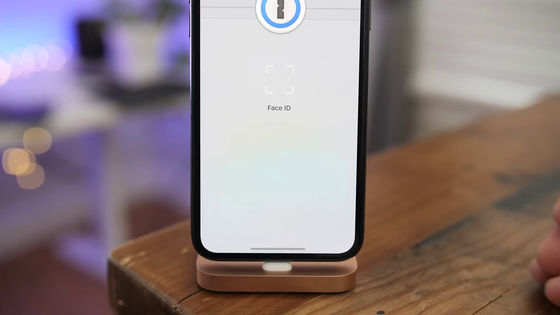 "New" Headphone & Car "section added to podcast settings"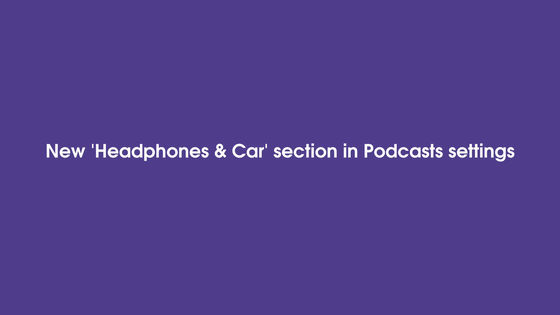 In the beta version for developers so far, if you perform an operation to play the next song with headphones etc. as a remote control function in "Settings" → "Podcast", "Skip playback on podcast "The function called on was carried. It was possible to turn this function on and off ...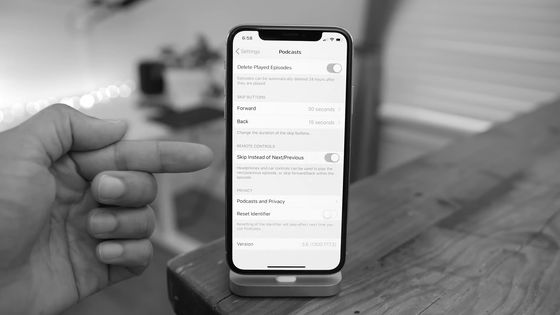 In iOS 12 beta 5, this function is upgraded slightly, and it is changing to a method of selecting "skip to the next" or "return to the previous".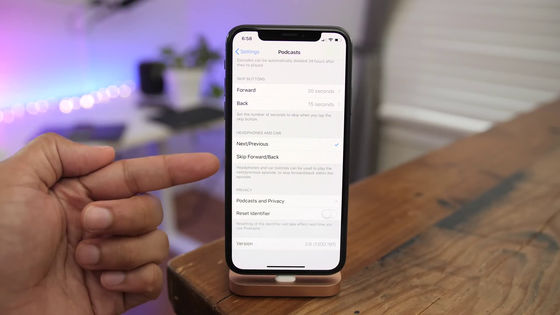 "Battery status" function is not a beta version "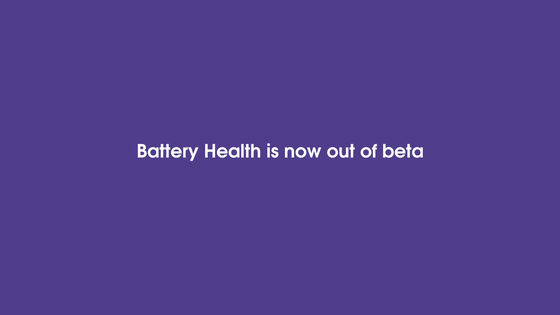 The "Battery status (beta)" function that can also be used with iOS 11 was provided with the beta version function as shown.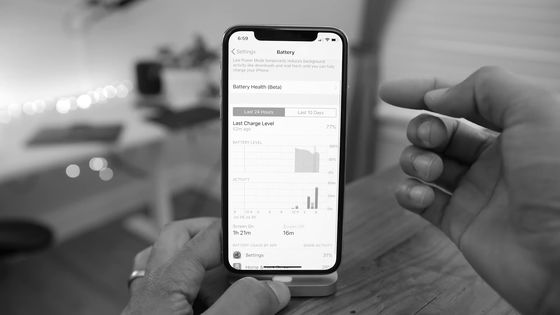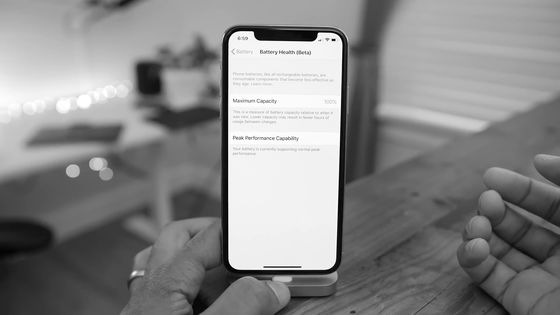 However, at the end of iOS 12 beta 5, the notation of "beta" has disappeared, and it has been upgraded to the function of the regular version.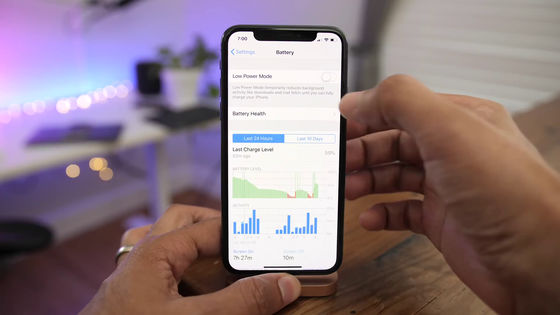 However, the usable functions will not change in particular.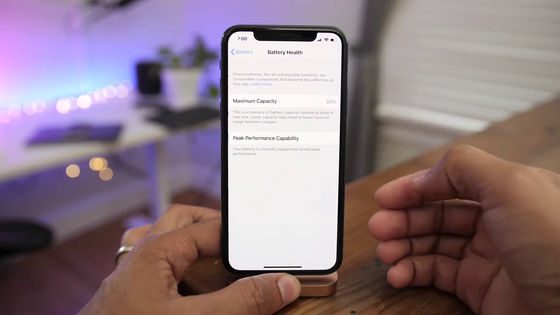 "3D Touch - Quick action contrast is improved"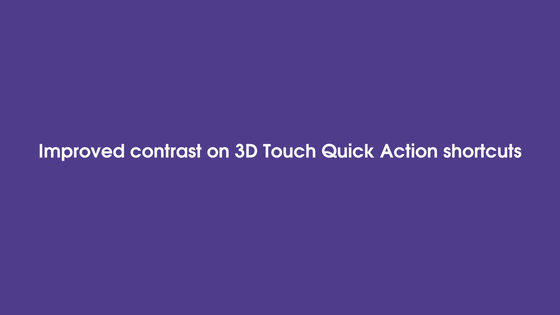 The 3D Touch quick action is a function to display the following shortcut that is displayed when tapping strongly on the application icon on the home screen on the 3D Touch compatible iPhone. In the beta version for developers, the display of this shortcut was weakened in order from the top, and the lower one got bad visibility ... ...



In iOS 12 beta 5, all the contrast is constant, and poor visibility has been improved.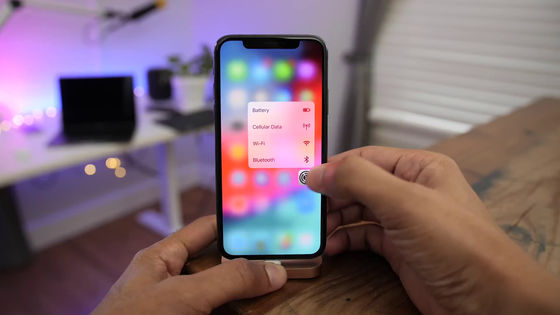 "The sound of FaceTime is new"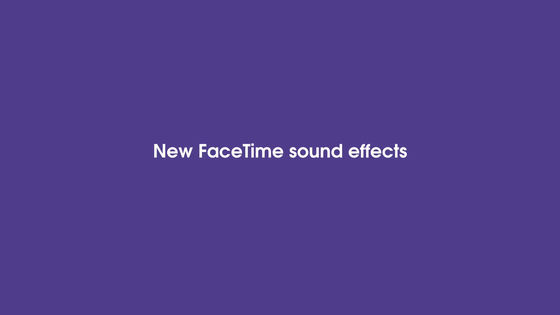 The sound when using FaceTime is new, so please check out the movie with the movie if you are interested.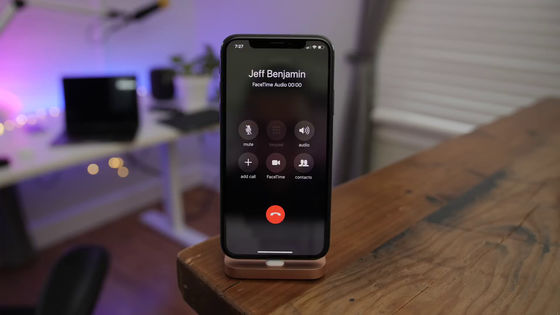 The release of iOS 12 is scheduled around the fall of 2018, and if the timing is as usual, it will be just before the new iPhone in September is released.