I tried eating 'Kono navel Koro from bowl' which was a Yoshinoya but also a Western-style 'Crab cream croquette'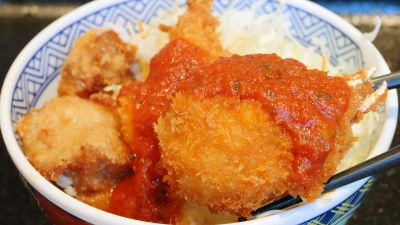 On Yoshinoya, I wore a garlic tomato sauce, or a cream croquette, a bowl accompanied by fried chicken " Konno Koro to bowl " appeared on Wednesday, August 1, 2018. Stamina comes with full volume Although it is Yoshinoya, I ate a Western - style bowl.


\ 22 Store limited /
" # Kanno Koro to bowl " New release?
Take over, # Yuzuru Serizawa to the advertisement captain ??
"The stamina will come with full volume?" Because the captain said, if you eat this, you do not know summer batte? w
Crab cream croquette × garlic Tomato sauce exceptional compatibility ??
Try it, eat it? # Yoshinoya # Serico rice bowl # Serico solo pic.twitter.com/fSy6aXq8oF

- Yoshinoya (@ yoshinoyagyudon) August 1, 2018

Arrived at Yoshinoya, which is offering "Konno Koro to bowl". Please note that this product is limited to 22 stores , offering time and quantity limited from 11 am to the next midnight .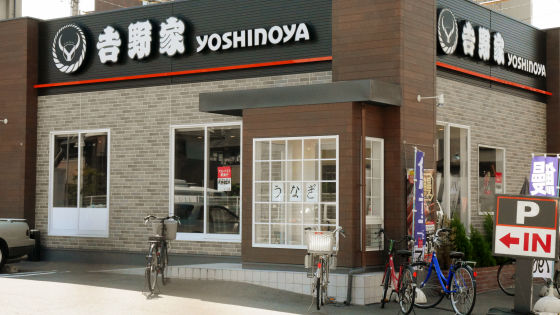 In front of the shop and in the shop, posters etc announcing "Konno Koro from bowl" were not found, but when the start time of the first day of provision comes, the clerk heads to the poster near the entrance ......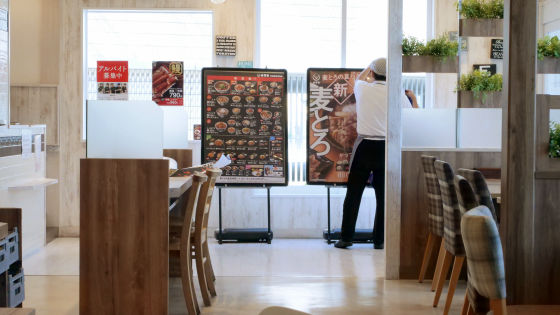 I replaced the poster with "Konno Koro to bowl" stuff. By the way, the woman in the cook figure is Mr. Yuzumi Serizawa, the advertising captain.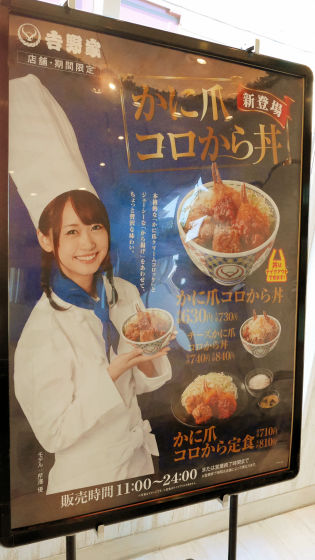 When ordering "Konno Koro from Rice Bowl" immediately, "Konno Koro to Bowl" (Nimori: 630 yen including tax) was offered in about 10 minutes after ordering. Take-out is also possible items. In the bowl with cooked rice, two cream croquettes and two fried chicken are put on a garlic tomato sauce.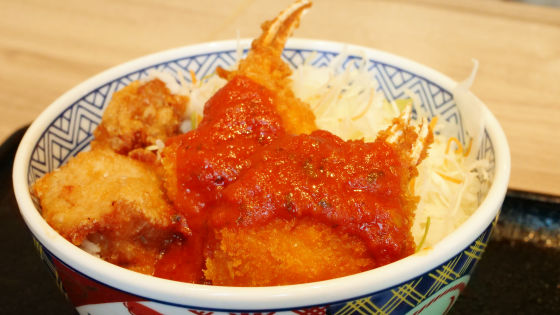 Besides, it is accompanied by shredded cabbage with carrot covering about one-half of a bowl ... ...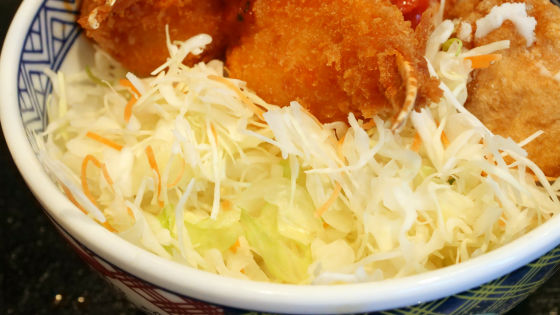 Mayonnaise was in a set.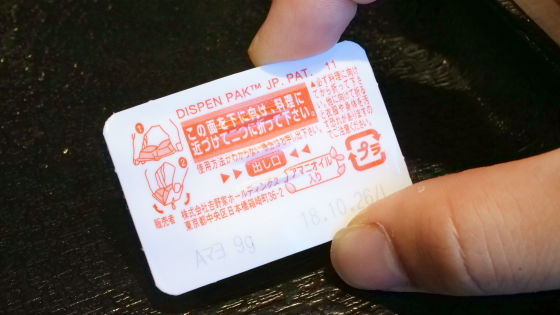 Because the size of the crab croquette is about 6 cm in size, I feel a bit bigger to have with chopsticks. A sweet crab cream croquette has a fragrant scent, garlic, aroma of garlic drifting from the tomato sauce adds appetite.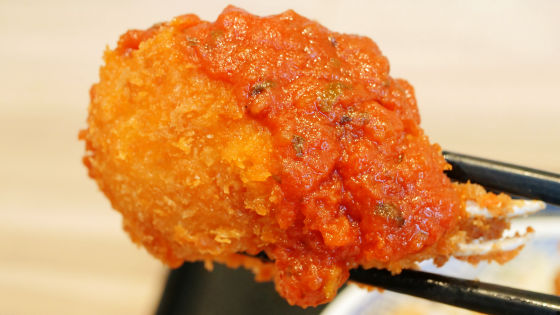 There are plenty of creamy white sauce in the croquettes of Atsuazu. White sauce has creamy with umami. Acidity of tomato sauce is accented. Smooth white sauce is outstandingly compatible with crispy clothing.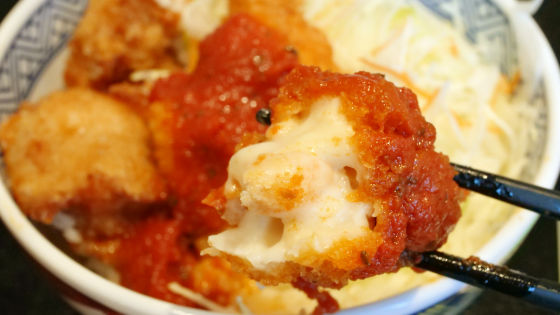 Although the crab's body does not go to Mitchiri, it is packed in moderation, so if you consider 630 yen including tax, it may be equivalent to the price.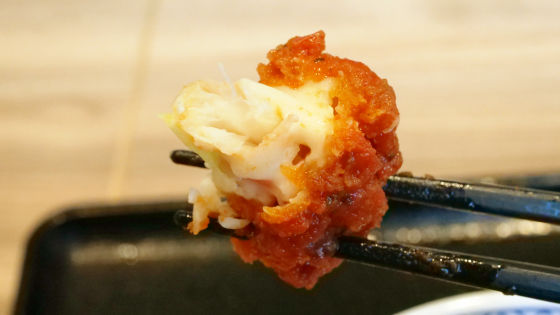 Garlic tomato sauce has a slightly sour taste in salty taste. Garlic is working and good compatibility with rice is also good.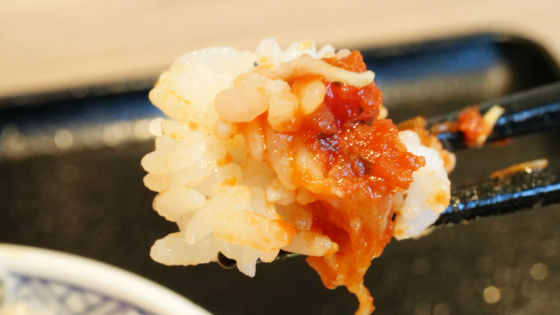 Deep-fried is about 3 cm in size, and it is Atsuzu as well as crab croquette.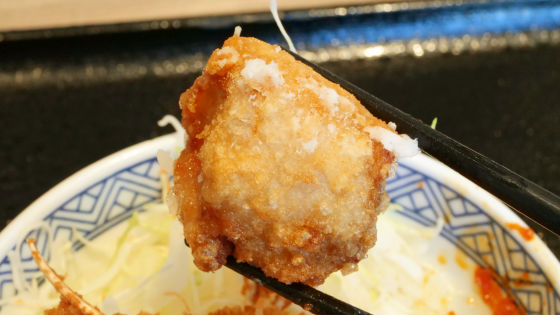 When I try it, there is umami and juicy. Chicken is soft and the quality is not low.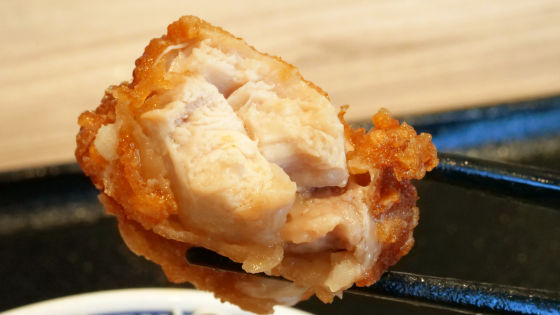 Crab cream croquette and fried chicken make the inside of the mouth greasy, so the shredded cabbage attached is perfect. I was able to reset the inside of my mouth with a shabby texture and mouthfeel.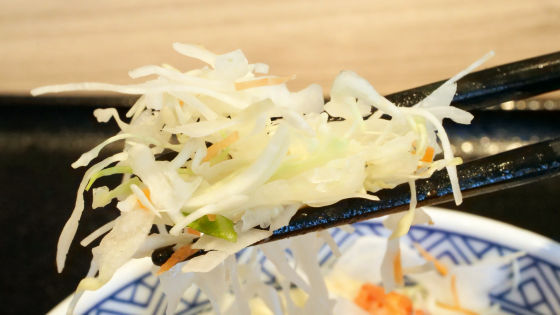 "Konno Koro to Rice Bowl" is 610 yen including tax and Nimori 730 yen including tax. There is also a set meal set with miso soup instead of a bowl, which is also prepared with 710 yen including tax, 810 yen including tax on taxable income. Also, please note that all of these menus are limited to the following 22 shops and can be ordered in the time zone limited / limited quantity from 11 am to the next morning .

◆ Provided bowls from Kanno Koro list
· 230 rock algae shop (Hokkaido)
· Sendai Hirose Street store (Miyagi)
· Takasaki Ring Road Kamiyoshoka Store (Gunma)
· Kawaguchi Kamioki store (Saitama)
· Kawaguchi upper Yanagisaki store (Saitama)
· Misato Central Store (Saitama)
· Kashiwa East Exit Store (Chiba)
· Ebisu Ekimae shop (Tokyo)
· Hayatobata station (Tokyo)
· Oimachi West Exit (Tokyo)
· Oyama Ekimae Store (Tokyo)
· Isesakimol Store (Kanagawa)
· Shimonosei Line 2 Shimonagaya Store (Kanagawa)
· Former Sumiyoshi Station Store (Kanagawa)
· Ei Shop (Aichi)
· Awa stores (Osaka)
· Konoike Ninta store (Osaka prefecture)
· Rinkai two color store (Osaka prefecture)
· Hamamatsura Utazu store (Kagawa)
· Tenjin Southern Street shop (Fukuoka)