I used chili peppers with juicy pig kimuchi and eat 'Umi Shabu Shabu Shabu Kimuchi Gyo Udon' & 'Pork Kimchi Set Meal'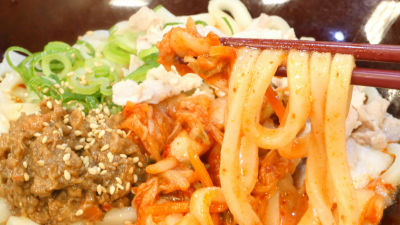 " Chilled sweet shabu shabu-shabu kimuchi dumpling udon " and " pork kimchi set meal " using pork and kimchi in a mackerel appeared from Thursday, July 12, 2018. I tried eating chili chopsticks on a hot day, a pig of Kimchi menu, spicy spicy udon & juicy set menu.

"Preliminary notice" spicy pea! Special Kimchi product new release! ~ Let's blow off the heat with "Naka ​​urch" this summer ~ | Notice | Rice bowl and Kyoto style Udon no Uta
https://www.nakau.co.jp/jp/news/376

Arrived in Naka U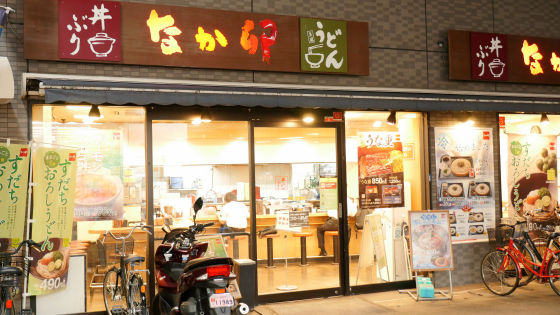 There is a panel in front of the shop notifying of the appearance of udon using pig kimuchi.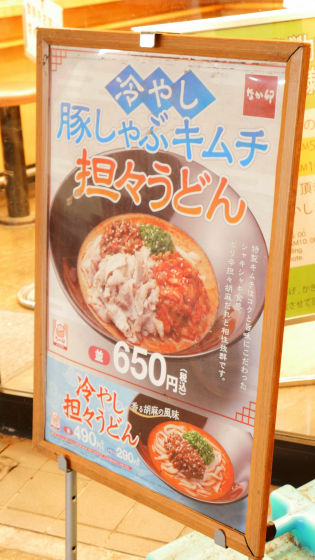 First of all, we chose "cold shabu shabu-shabu kimuchi dumpling udon" at the inside ticket vending machine.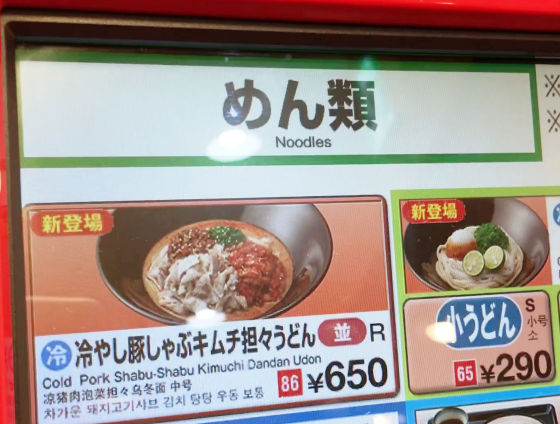 "Cool shredded shabu - shabu kamuchi dumpling udon" (only size: 650 yen including tax) was provided in about 3 minutes after handing the ticket to the clerk.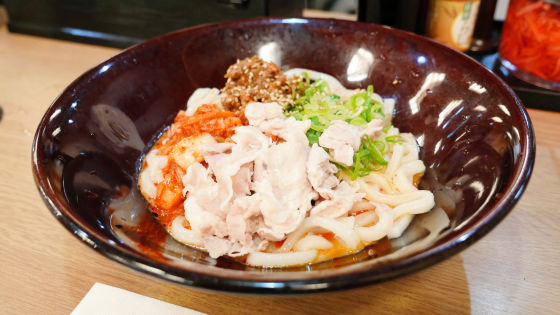 "Chilled pig shabu kimchi Dandan noodles" is, Nakau original cold noodles " cold Dandan noodles " sliced pork and goods you add a special kimchi. On the left side of the bowl is added "Soboro" and "Onega" sweetly flavored as a common topping with "chilled bamboo udon". On the right side is added "sliced ​​pork" and "special kimchi" as a unique toppings of "chilled pig shabu-shabu kamuchi dumpling udon".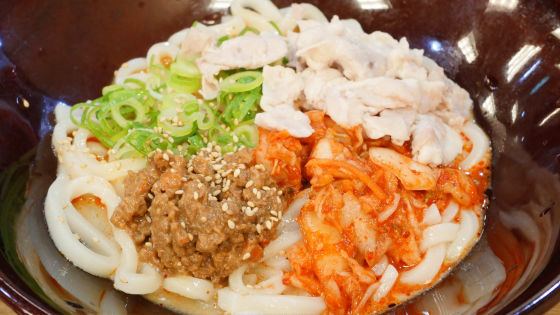 Udon usu is based on Negigori and peanuts, "sesame sesame seeds" which are scented with sesame seeds are used, and white orange sesame seeds are orange colored lacquer floating on the surface.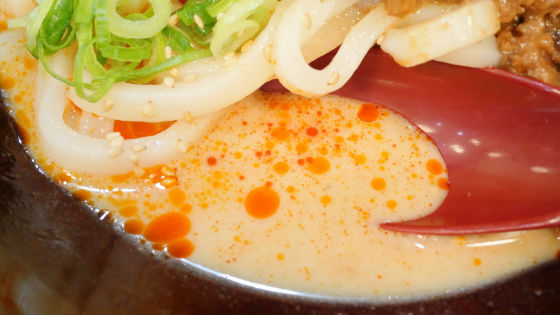 Tatara sesame seasoned with taste and savory taste. Although I feel sweet at the beginning of eating, it changes suddenly to pungent throat and it is the level of drink that needs drink. A slight acidity complements the sweetness of sesame, the aftertaste is refreshing.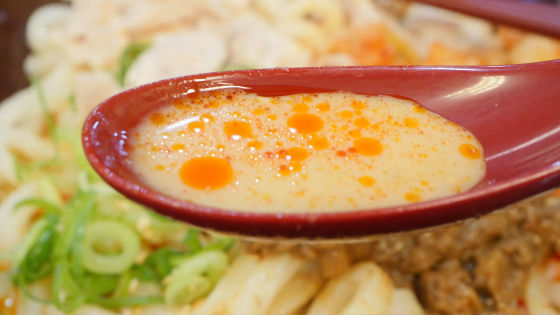 Udon noodles are rich, rich in firmness, and have a slightly thickened bear sushi Sesame seed often tangles.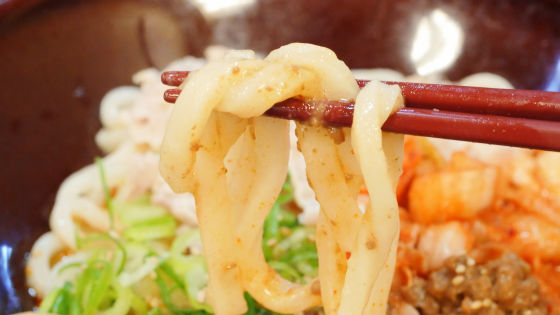 Naka special kimchi · It is said that it is immersed in domestic Chinese cabbage plus chili, ginger, garlic, grated apples and plum vinegar. There is richness and taste, and the mouthfeel of vegetables such as acidity and Chinese cabbage enhances appetite. Because hotness is stronger than sesame sesame, 'cold shabu shabu - shabu kimuchi kotoba' is finished in spicy overall.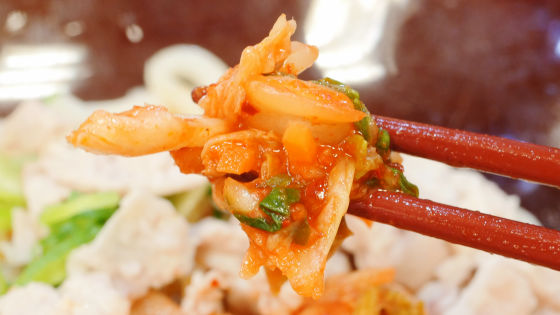 Sliced ​​pork is a simple seasoned ingredient made use of. There is a taste of the meat and the seasoning is diluted, so it is perfectly compatible with ingredients that are tasted like kimchee and bear sesame seeds.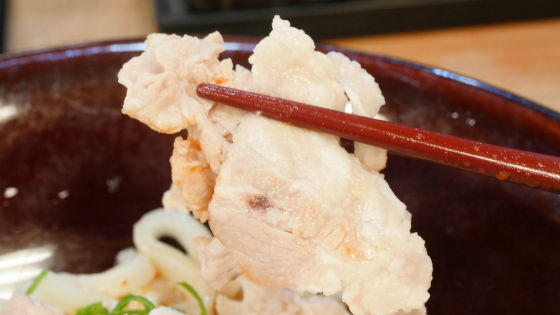 "Soboro" is spicy spiced with a sweet seasoning of slightly dark eyes and white sesame is scattered in it.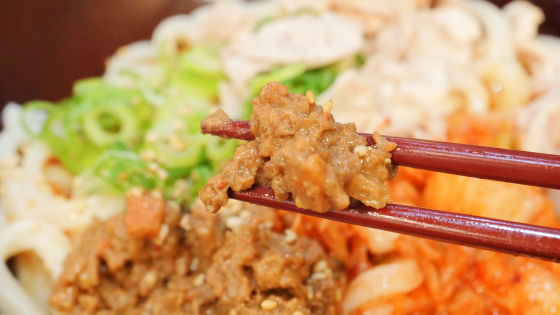 Even if you eat it as it is, it is OK even if you change the taste of the soup by dissolving it in a sesame seed.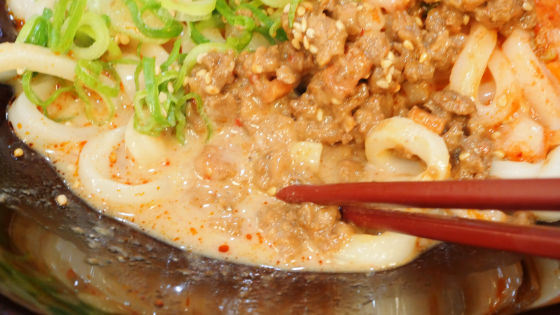 It often intertwines with udon, and seasoned with somewhat dark eyes also compatibility with noodles.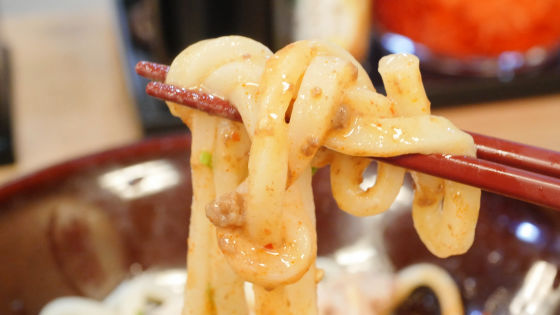 Green onion can add plush texture and refreshing aroma.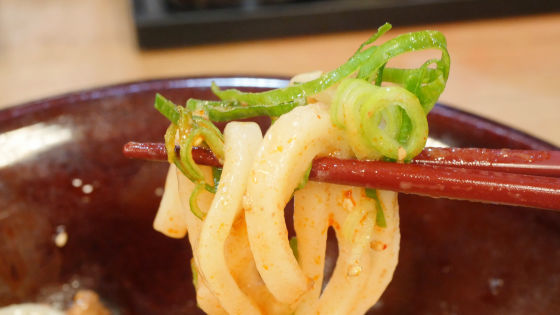 "Pork Kimchi set meal" that appeared on the same day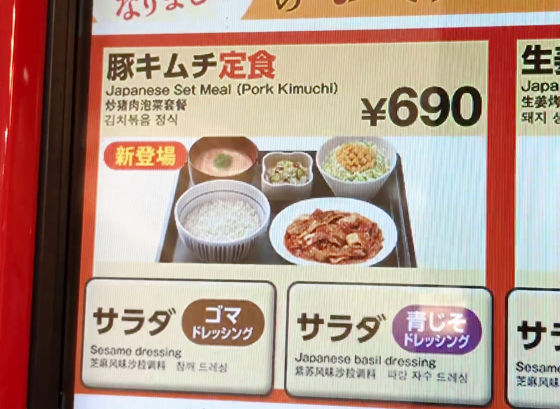 "Pork Kimchi set meal" (690 yen including tax) has been completed in about 3 minutes after handing the ticket to the clerk.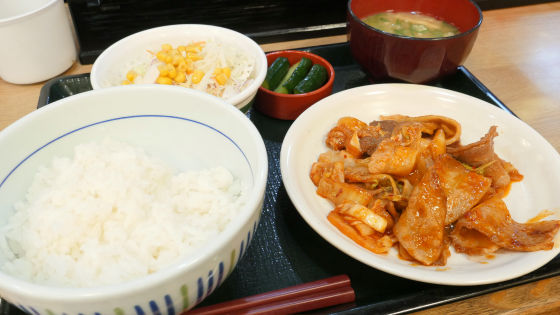 In addition to the main pig kimchi, "Pork Kimchi set meal" includes pickles and miso soup as a set ...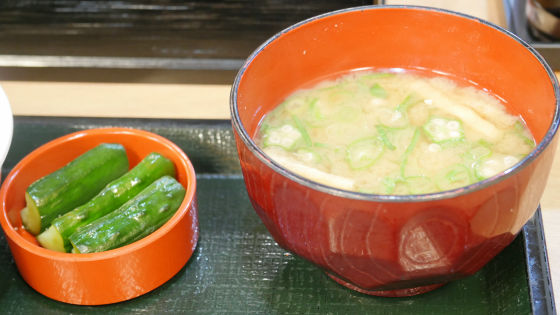 Rice, and a salad set. In addition, "Pork Kimchi set meal" is free to change to Rice Dai Sheng when ordering. Miso soup can be changed to "small udon yes" with plus 60 yen.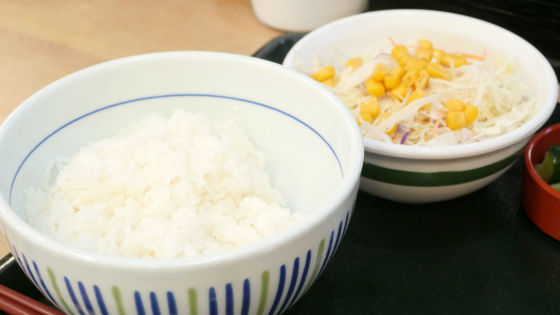 Pork Kimchi is a special sauce that stir-fried pork, onion onions and special-made kimchi. Steaming is done inside the air-conditioned shop, steam rises from the shameless pig kimchi, appetite is intrigued with a sweet and spicy fragrance and texture.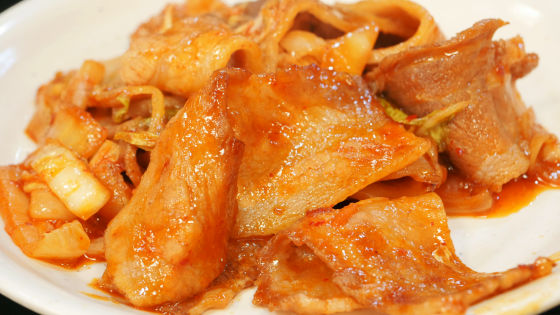 Pork which entangled dedicated sauce has eating with a size of about 4 to 5 cm by eye measurement.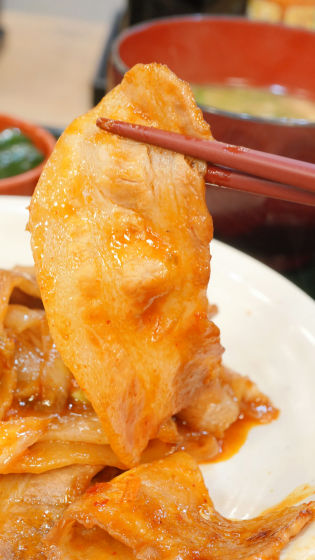 Pork is soft and juicy enough to overflow meat when chewing. Dedicated sauce is sweet and seasoned and pungent is discreet. A thick sauce is often entwined with pork. Pork kimchi is not so spicy as to say anything, and a slightly sour taste complements sweetness.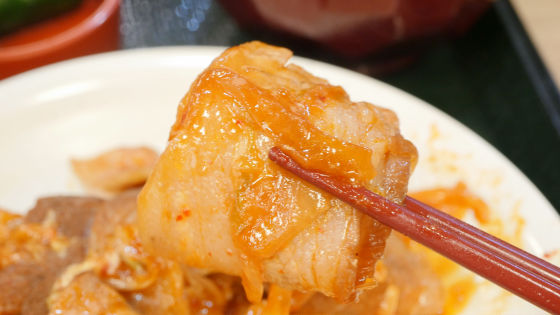 Special Kimchi keeps the texture of Shakijaki while adding heat. Because it was combined with exclusive sauce and pork etc., acidity and pungent taste is modest and sweet.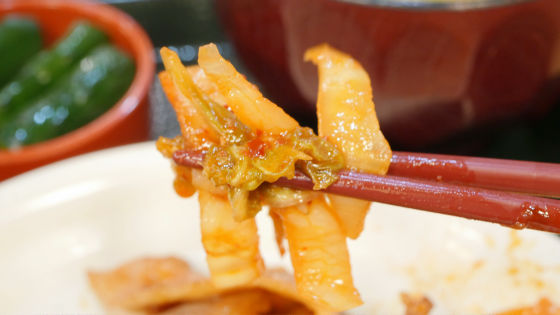 Rice sweet with juicy pig kimchi with sweet seasoning. The texture of the sauce made as a trotte and the compatibility with rice were perfect.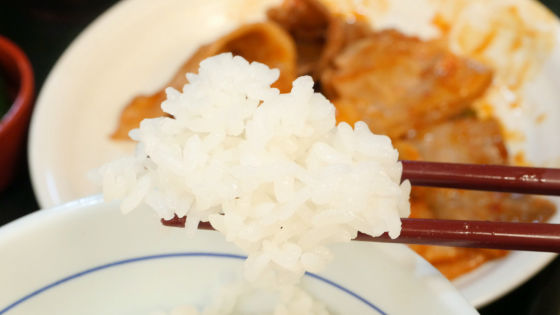 "Chilled porridge shabu-shabu kimuchi dumpling udon" and "pig kimchi set meal" are limited-time items until the end of August 2018. In addition, please note that the pig kimchi set meal is an item that can be ordered only during the hours from 17 o'clock to 5 o'clock the next morning as 'night set meal' .