Italian version Wikipedia closes in protest against the EU amendment copyright directive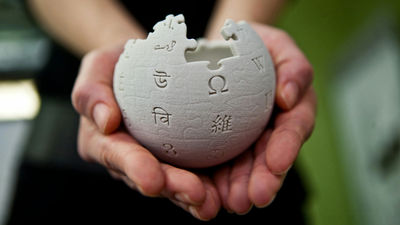 by Lane Hartwell

It is decided whether the draft of the EU's new copyright directive was established or not by the vote at the European Commission in July 2018 but there are also many criticisms that "It is a threat to the freedom of the Internet" in its contents, The Foundation has expressed protests against the EU 's revised copyright draft directive, prohibiting any access to the Italian version of Wikipedia articles.

Italy Wikipedia shuts down in protest at EU copyright law - BBC News
https://www.bbc.com/news/world-europe-44696302

On June 20, 2018, the European Parliament's Legal Committee approved the amended revised copyright directive. If passed by the European Commission on 5th July 2018, a new copyright directive will be established in the EU. The amended revised copyright directive is an " order " to the last. In general, the directive urges Member States to achieve goals, and the directive itself has no legal binding force. However, since Member States need to revise their own copyright laws according to the directive, each net service will be forced to respond.

Commercial fee is charged only by pasting hyperlinks Known "link tax" is about to be introduced in the EU - GIGAZINE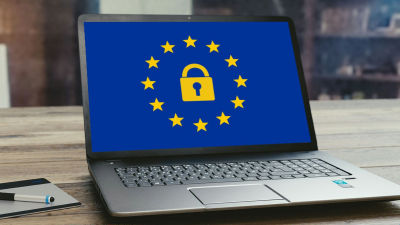 In Article 11 of the draft of the EU 's copyright directive, "link tax" is obliged to pay the copyright royalty also for the act of pasting the link on the Internet, and in Article 13, the content to be uploaded is written Many criticisms are gathered that "freedom of the Internet is threatened" by imposing an obligation to check and filter in advance whether it is not infringement.

Although Wikipedia is set as an exception as "Encyclopedia for nonprofit purpose" in this draft copyright directive, some Wikipedia files based on various Creative Commons licenses are available for commercial use, It is a situation that can not be summarized with exceptions. Meanwhile, Jimmy Wales, the founder of Wikipedia, expressly expressed its intention to oppose the draft amended copyright directive, and as a part of alerting the EU amendment to the amended revised copyright draft directive, the Italian version of Wikipedia We announced that we will close it.

Italian Wikipedia has blacked out today to raise awareness about the disastrous EU Copyright Directive. Call your MEPs today. The vote is Thursday. Https://t.co/Oq1tKo75hK

- Jimmy Wales (@ jimmy_wales) July 3, 2018

At the time of writing, when accessing the top page of the Italian version of Wikipedia, "When the revised copyright directive is established and new content filtering is imposed, the freedom of the net is threatened and access to the net is hindered. It may be impossible to share newspaper articles on social networks or to search for something with search engines.If there is a danger that Wikipedia itself will end too, so the Italian Wikipedia community will I decided to close the page of the encyclopedia, "so that I can not access the article content.

Wikipedia: Comunicato 3 luglio 2018 - Wikipedia



Also, according to Article 13 of the proposed revised copyright directive, popular Internet memes and parodies may not be freely available on the Internet. The British organization - the Open Rights Group appealing digital rights and freedom - opposes that "freedom to speak online is deprived by prior content filtering."

# Article13 will give automated filters the power to regulate speech online. For speech on stand up for free speech on thursday 's # CopyrightDirective vote. # DeleteArt 13 # SaveYourInternet https://t.co/QgcUmCabEH pic.twitter.com/ASXnPPACDw

- Open Rights Group (@ OpenRightsGroup) July 3, 2018