A country that imposes tax on the use of social media such as Twitter and Facebook appears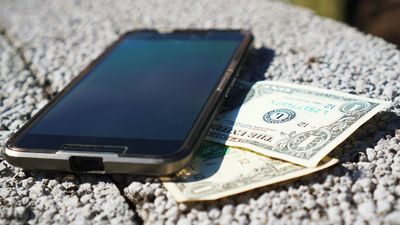 A new law imposing a " social media tax " to access social media such as Twitter, Facebook, Instagram etc. in the Uganda Republic located in the eastern part of Africa has been in effect since July 1, 2018. Criticism has gathered from the people in the new taxation that imposes additional tax on not only access to social media but also mobile money used for tax payment.

Uproar as Uganda telecom company implement social media tax - Daily Monitor
http://www.monitor.co.ug/News/National/Uproar-telecom-companies-implement-social-media-tax/688334-4640676-tnxx7x/index.html

According to a survey conducted by Uganda's National Intelligence and Information Technology Administration in 2017, 70.9% of Ugandan citizens own mobile phones. According to the survey conducted in 2014, the ownership rate of mobile phones was 52.3%, which shows the rapid spread of mobile phones in recent years. Approximately 16% of the population owning smartphones is between 15 and 24 years old, analysts point out that desires for knowledge and information are rising among young people of Ugandan citizens.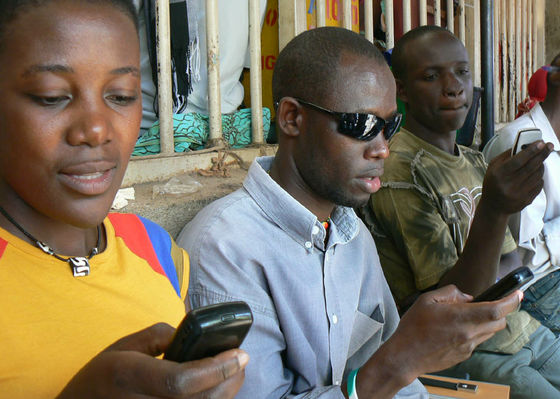 by Ken Banks

However, in Uganda, the government actively intervenes in the access of the Internet, Internet degree of freedom is not high. In February 2016 Uganda telecommunications regulators blocked access to Twitter and Facebook during the election period . President Yohuelli Museveni commented that he complained that "useless chat and social gossip using social media is taking away valuable time and money from Uganda."

In June 2018, the Uganda Congress enacted a law that imposes tax on the use of social media to raise the country's revenue. According to this law, in order to use social media services such as Facebook · Twitter · WhatsApp · Instagram, it is necessary to pay "social media tax" of 200 Uganda · Schilling (about 5.7 yen) per day. Social media tax is that mobile phone operators collect tax every day for SIM cards, Uganda's leading telecommunications company MTN Uganda · Airtel Uganda · Africell , social social media tax by mobile money in one day · We are issuing a joint statement that it is possible to pay on a weekly or monthly basis.

Uganda blocks Social media & other OTT SERVICES.
Many have taken it to to Private Secure Networks, VPN & VPS to avoid the daily ugx 200.
Daily's ago public servants, ministers privileges were increased by over 73%. Cc. @Info_Activism #IntelPostUpdates #SocialMediaTax pic.twitter.com/lsnSz3ZX4E

- IntelPost (@ intelpostug) July 1, 2018

However, with the new tax system, 1% tax can be converted into deposit and transfer by mobile money. Actually Uganda's electric utility Umeme has issued a statement to collect 1% taxes from customers paying electricity bills using mobile money. In Uganda, payment by mobile money is generally prevailing, and even when paying electricity bills and tuition by mobile money, taxation is now being carried out.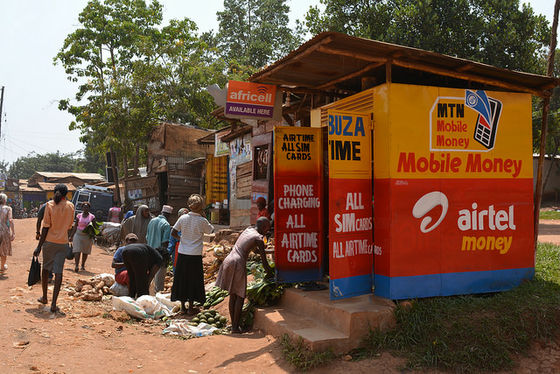 by WorldRemit Comms

In an interview with a television station in Uganda, a man who sent a remittance to a village relative by mobile money said he went to the village directly by handling the tax system and handed over cash.

This mobile money tax worried me so much so I am not calling them up to come and come and come and pick the money physically - Chairman Kakembo Suleima #MorningAtNTV https://t.co/ qJptgsGvbZ pic.twitter.com/Cxk2PkbWir

- NTV UGANDA (@ntvuganda) July 2, 2018

In Uganda, where per capita gross domestic product is about $ 600 (60,000 yen) in 2017, the social media tax of about 2100 yen per year is an amount that can not be ignored. Strong opposition is raised from young parliamentarians in Uganda to the poor who earn less than 1 dollar (about 110 yen) a day, strong taxes are imposed on mobile money paying social media tax Criticism that double taxation is also raised.

Furthermore, when Daily Monitor conducted a public opinion survey on social media tax in Uganda, 30% of 581 people answered that they refrained from using social media, but the remaining 70% wanted to escape social media tax He said that he intends to use virtual private network (VPN).