Front design image leakage of Google's next smart "Pixel 3/3 XL", XL with notch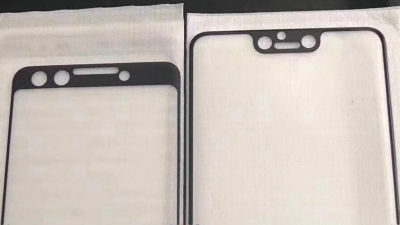 Google's next smartphone "Pixel 3& &Pixel 3 XLI thought that the protective glass film of the film leaked. The large screen Pixel 3 XL seems to adopt notch (notch) design like iPhone X.

Google Pixel 3 and notched Pixel 3 X L tempered glass protector film surfaces «SLASHLEAKS
http://www.slashleaks.com/l/google-pixel-3-and-notched-pixel-3xl-tempered-glass-protector-film-surfaces

A leak image of a protective glass film of 'Pixel 3' and 'Pixel 3 XL', which will be Google's next high-end smartphone, has been posted on the forum Slashleaks gathering IT related maniacs such as smartphone and PC. From the image, you can check the cutout "notch" on the display in the large screen model Pixel 3 XL. Both Pixel 3 and Pixel 3 XL have rod shaped slits which are thought to be of small three circular holes and speakers mounted on the top and bottom.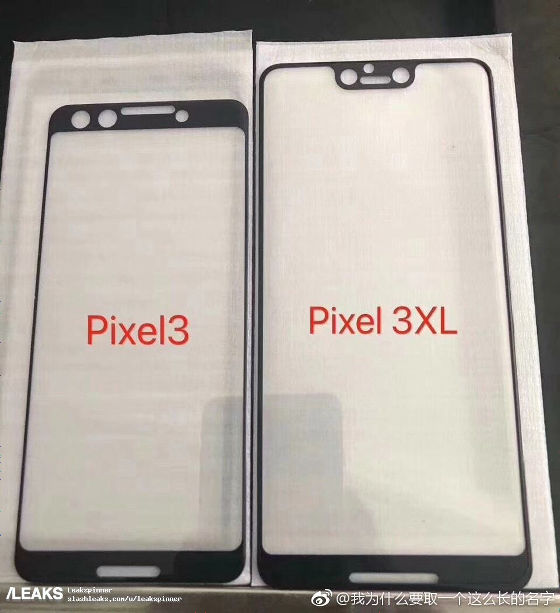 Based on this outflow image, Ben Geskin (@ VenyaGeskin 1) Published a design sketch. Compared with the current model "Pixel 2", you can see that both terminals have been changed to a rounded design on the corners of the display.

This is Google# Pixel 3and# Pixel 3 XLpic.twitter.com/jd2nBiRb 27

- Ben Geskin (@ Venya Geskin 1)May 28, 2018

If this outflow image is genuine, two out of three round holes are for the front camera and the proximity sensor just like the previous terminal, another hole will remain, and the dual front camera or iPhone X There is a possibility that a camera for face recognition such as, or a sensor may be installed.

Already the next OSNotch correspondence with "Android P"Has been announced, it is not surprising that adoption of notch in Pixel terminal is done. However, there is no doubt that the notch of the display is a big favorite design, there is no negative opinion to Android makers that follow simple designs of iPhone X, not for special functional reasons, so Ben Geskin's tweets are also full of straight comments.

pic.twitter.com/8 Bkg Y 17 DT 1

- Syazwan (@syazwanzadin)May 28, 2018

If it is a conventional schedule, Pixel 3/3 XL will be released in the fall of 2018.