Next term 'Google Pixel XL' gets crisp and portrait and possibility to adopt 'grasping and manipulating'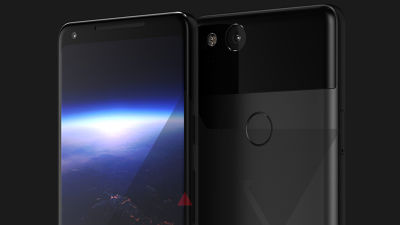 Android Police monopolizes images that seems to be the next model of Google's smartphone "Pixel" series. According to this leak information, the next "Pixel XL" will take over the design of the conventional Pixel, but there is a possibility that it will become a vertically long design.

Exclusive: This is the 2017 Google Pixel "XL," with low-bezel AMOLED display and squeezable frame
http://www.androidpolice.com/2017/07/11/exclusive-this-is-the-2017-google-pixel-xl-with-low-bezel-amoled-display-and-squeezable-frame/

The design pictures of the next Pixel series that Android Police "obtained from a reliable information source" are as follows. You can see that a vertically long design is adopted as compared to a general smartphone. According to Android Police, this image belongs to the successor to the large-screen model "Pixel XL", the screen size is 6 inches, the screen aspect ratio is 18: 9, the same as the LG G6, and the organic EL display will be adopted. Android Police says the LG supplying the display is in charge of manufacturing.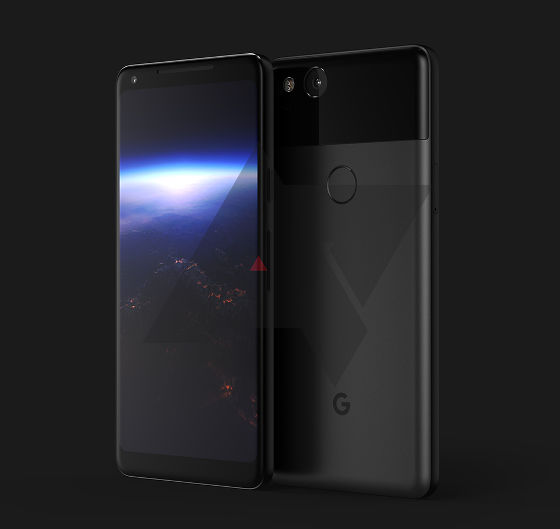 As confirmed from the image, the display seems to be a 3D glass curve design with curved edges. However, unlike Samsung's Galaxy S8, the display end seems to be flat because the display end does not reach the edge. In addition, it seems not to adopt dual cameras such as iPhone 7 Plus and Xiaomi Mi 6.The original Pixel which got the highest score at that time in DxOMarkLikewise, if the next Pixel expected to emphasize the camera function chooses a single camera, it is interesting.

In addition, although the back glass panel which was the design icon of the original Pixel series is alive, the change that the fingerprint authentication button is driven to the outside of the glass is added. Furthermore, the presence or absence of earphone jack can not be judged from the image.

Android Police evaluates that the vertically elongated design that is easy to grasp is based on ergonomics and it is a way to make it bigger without worrying about usability. In addition, although it points out the possibility to have functions like "Edge / sense" of "HTC U11" to grasp and manipulate, HTC who was in charge of manufacturing the original Pixel is not in charge of manufacturing the next Pixel XL It is obvious that it is uncertain whether to realize if it is.

According to Android Police, the reliability of this image is quite high, 8 in 10 steps. The official announcement of the Pixel series is scheduled for October 2017 and it seems to be minus 2 points considering the possibility of specification change because there is time to release.