Theater version "The story that Yasuya goes through ~ Tokyo big romance of flowers" Key art is a red-figure of determination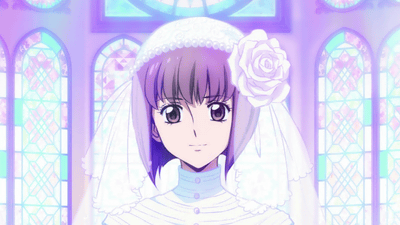 The key visual of the theatrical version "Futari Yasu passed through - Tokyo big romance of flowers" released on Friday, October 19, 2018 has been banned. Speaking of the hero's red rose, it is cheerful and is a character that is described as "Omiba" "Shaby", but it is drawn in a form in which the atmosphere has changed.

Theatrical version animation "Yes to go through" official website
http://haikarasan.net/

"Mr. Yasu passed" is a girl's manga by Yamato Yamato, a series of cumulative sales of more than 12 million copies hit. Although it was made into a TV animation from 1978 to 1979, it has been ceased without visualizing the final stage of the original, and this time theatrical version, finally animation drawing until the end of the original after about 40 years is made It was decided.

Theater version "Yes to Masu passed" is a complete animation until the last episode of the original at the second part "Tokyo Daizan" 」- GIGAZINE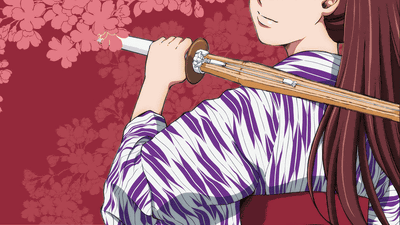 In theatrical version published in November 2017, "The first part of Yahara's passing through ~ Red Flower, 17 years of flowers" Meetings of Kozo and Iju-in House lieutenant, bride training at Ijuin-in home as a marriage, lieutenant Siberian dispatch , And the appearance of the red curtain across the sea was drawn to find the lost lost being missing.

The key visual of the second part where the continuation is drawn is newly released. Catch copy is "This is the first love. And the last love."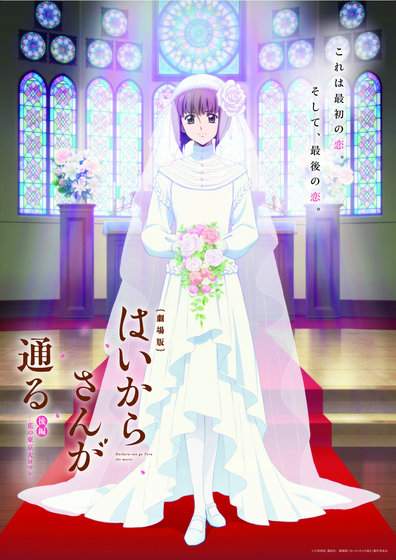 Synopsis is as follows.

A time when women were still unable to choose between love and work freely. Hanamura Koji, who attended a girls 'school, meets Ikebutsu Shinobu Ithacay, who was decided from grandparents' era. Koi originally protested against the lieutenant, but eventually they will be beyond their relationship of being a bride and will be attracted from the bottom of my heart. However, lieutenant 's battle in the battlefield is unknown. In front of such a girlfriend living somewhere that lieutenant is alive, two lords and two melons appear. It is an exile aristocrat from Russia, Sasha Mikhailov. However, Sasha looks like a lieutenant does not seem to know Kozo at all. It was Mr. Aoji Winterstar, the editor-in chief of the publishing company she works for, encouraging the shocked red violet. Sasha who does not know himself while being the same figure as the person you love. On the other hand, he said the past should forget to start walking on a new road. The red - heart 's heart shakes violently between the two. Meanwhile, shocking facts are revealed one by one, and finally it will get caught up in a historic major incident .... Taisho era short but also turbulent. Sometimes laugh in the midst of it, sometimes weep and sometimes we run through one's head straight. Which will she choose at the end and with whom?

The theme song is in charge of Saori Hayami who is the role of Koao following the first part. "New morning (tomorrow)" which Mariya Takeuchi wrote and compose was used.

The directorFireworks, looking from the bottom or looking from the side"Served as assistant directorCastle Shiaki.

· Work information
Original: Yamato Yamato "Yesterday passes" (Kodansha KCDX Desert)
Director: Seikei Castle
Screenplay: Kazuhiro Furuhashi
Character design: Nishinaki
Overall director: Hideki Ito, Noriko Otake, Miyuki Nakamura
Art design: Yasutoshi Kato
Art director: Kazuhiro Obata
Color design: Kunio Tsujita
Photography: Akiyama Ryosei
Sound Director: Kazuhiro Wakabayashi
Music: Oshima Michiru
Animation Production: Japanese animation
Production: Theater version "Yes to be passed" committee
Distribution: Warner Bros. Movie

Koho Hanamura: Saori Hayami
Izuruin Shinobu: Mamoru Miyano
Aoe River Van: Takahiro Sakurai
Kiyoshi Onishima: Nakai Kazuya
Fujieda Ranmaru: Hiroki Kaji
Kita-Nojima Ring: Seto Masami
© Kazunori Yamato / Kodansha / Theater version "Make sure to go through" Production Committee