Earl Mask states that the fare for the new transportation system using the underground tunnel is "1 dollar"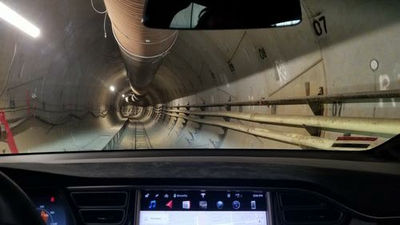 "Tesla"Or"SpaceX"Mr. Eulon Mask, who is known as the founder of the company, plans to make a fare of only 1 dollar (about 110 yen) for the new transportation system using the underground tunnel being promoted to alleviate congestion in Los Angeles I revealed.

Elon Musk: Riding the Boring Company's "Loop" Under L. A. Will Cost $ 1 | Fortune
http://fortune.com/2018/05/18/elon-musk-cost-one-dollar-loop-boring-company/

Elon Musk sweetens his tunnel vision with space travel and candy - GeekWire
https://www.geekwire.com/2018/elon-musk-sweetens-pitch-tunnel-vision-space-travel-candy/

Mr. Mask "Loose traffic congestion in Los Angeles" was founded for underground tunnel construction "The Boring Company"Already raised $ 112.5 million (about 14 billion yen)Successful, I dig a short tunnel in the basement of the SpaceX headquarters parking lot in California.

The Boring Company will extend this tunnel to 2.7 miles (about 4.3 km). Neighbors have expressed opposition to tunnel extension, but Mr. Mask is in Los AngelesMetro (Los Angeles County Metropolitan Transit Authority)We are planning to partner and collaborate and advance the plan without hindrance.

Excited for@boringcompanypartnership with LA Metrohttps://t.co/hpqXC3yjQ6

- Elon Musk (@ elonmusk)May 18, 2018

The new transportation system will be linked with Los Angeles airport and the center of Los Angeles by an electric motor-driven vehicle of electric motor. The driving speed is fairly fast, from 120 miles per hour (about 190 km) to 150 miles (about 240 km).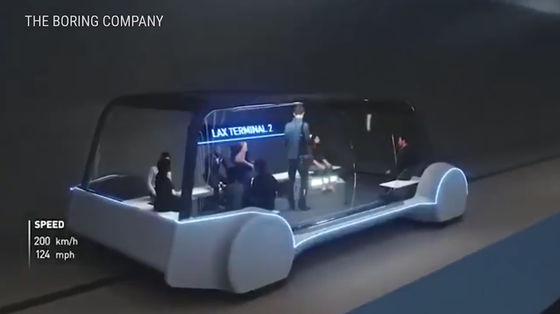 Regarding the use fare, Mr. Mask announced in May 2018 that it was 1 dollar (about 110 yen) in the open forum. As of 2018, the bus connecting the Los Angeles airport and Los Angeles is about 17 minutes to 60 minutes and it takes about 10 minutes (about 1900 yen), so the new transportation system with a duration of 10 minutes in 10 minutes is unquestioned.