I tried drinking "Cold Brew Apple Citrus" which added citrus sweet and sourness to Starbuck's commitment watering coffee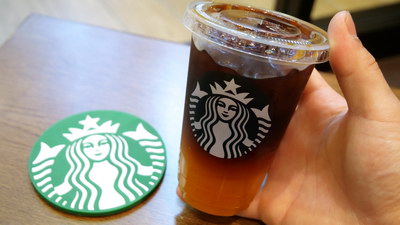 To Starbucks commitment was made without the use of heat water out coffee "cold brew coffee" that was added to the refreshing flavor by Apple and citrus fruit "Cold Brew Apple Citrus"Has appeared on May 9, 2018 (Wednesday). I tried drinking water with coffee with water adding a fresh flavor with apple and citrus fruits

Cold Brew Apple Citrus | Starbucks Coffee Japan
http://www.starbucks.co.jp/beverage/drip/4524785354296/

COLD BREW | STARBUCKS COFFEE JAPAN
http://www.starbucks.co.jp/cafe/coldbrew/?nid=mca_02_sp

Three items of "Cold Brew Coffee", "Cold Brew Apple Citrus" and "Cold Brewmouses Hazelnut" and products that can enjoy cold brew coffee at home Approximately Starbucks ® Single Origin Series third series came from Colombia | Press Release (2018/04/03) | Starbucks Coffee Japan
http://www.starbucks.co.jp/press_release/pr2018-2716.php

I came to Starbucks.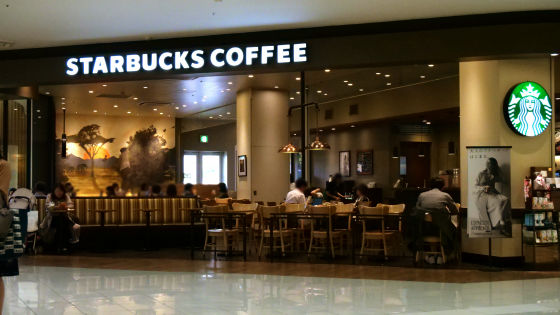 You can create cold brew coffee that appeared on the same day in the store's refrigerator at the store's goods departmentPitcher packIt is on display.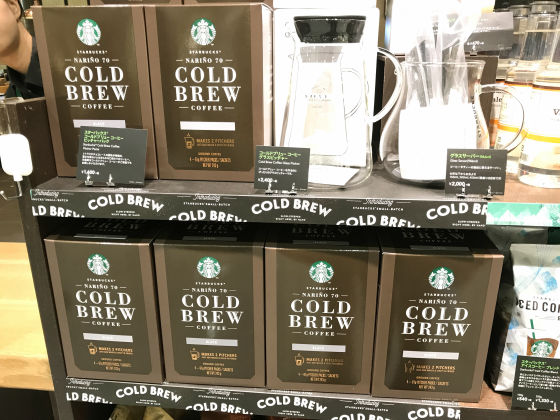 This time I will order "Cold Brew Apple Citrus" (Short: 454 yen including tax).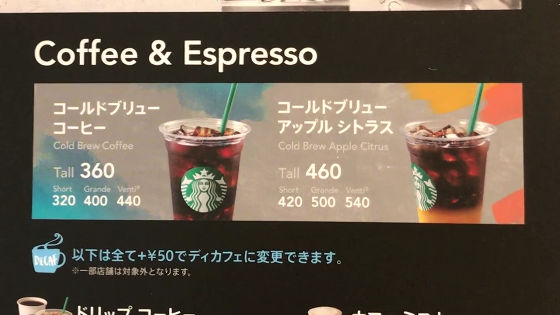 "Cold Brew Apple Citrus" was completed in 1 or 2 minutes.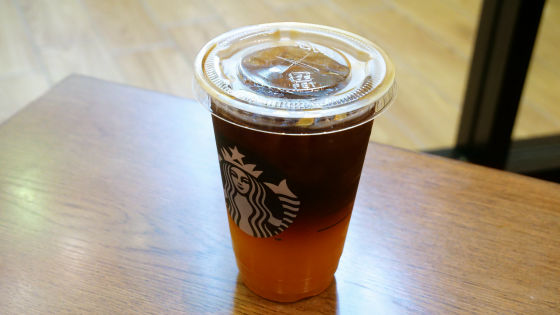 When it is Short, it is like this when the height of the cup is about 10 cm and the long side 13.8 cm iPhone 7 is arranged.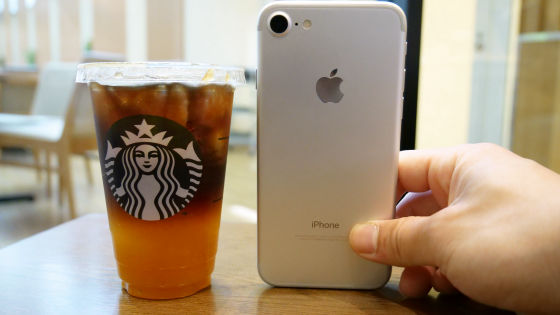 You can see that the brown cold brew coffee and the orange fruit part are two layers.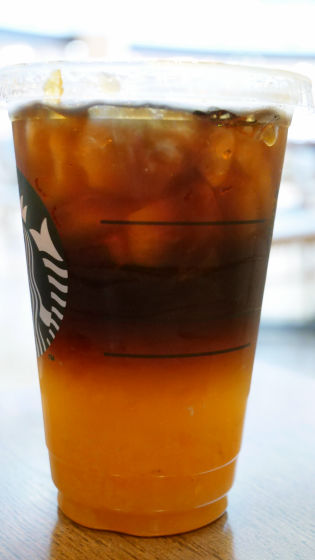 Cold brew coffee is to extract the taste of beans by slowly extracting with water after taking 14 hours without heating the beans. It blends African beans of citrus flavor with those of Latin America which gives a flavor like chocolate.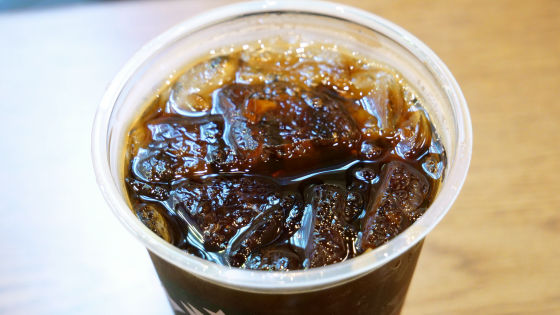 I will drink it immediately. When you drink with the straw instead of mixing at the beginning as it is on the website, you can see that the upper layer Cold Brew coffee is finished with easy to drink without sour taste although there is richness and bitterness of coffee. The fruit part of the lower layer has a body like citrus skin and orange, sweet and sour taste by fruit. The fruit part is that Apple is mixed, but the presence of citrus fruits is intense, the texture and flavor of leather like orange peel, and the texture made as a trowel, so "fresh marmalade" I feel like.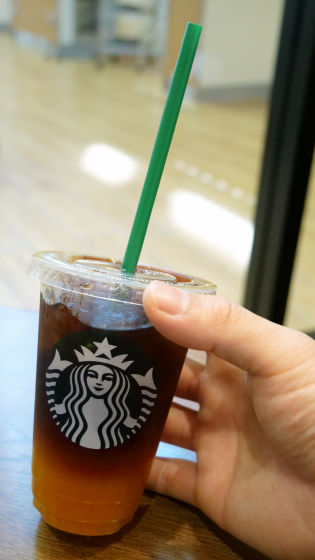 Next I will try to mix after mixing.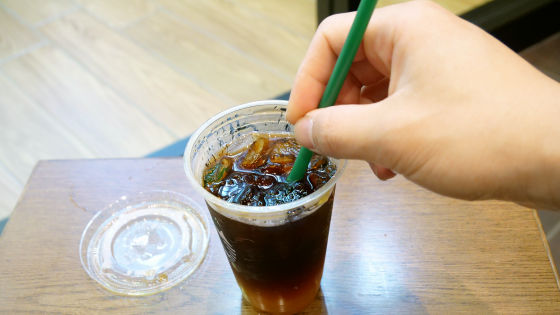 When mixing it, the whole coffee is close to orange, and the fruit fruit and skin rise in inside.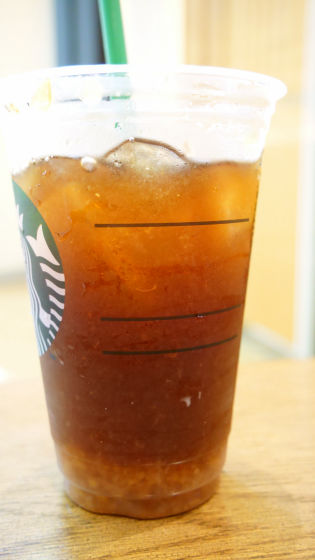 When mixed, it changes to a coffee drink which is slightly sweet and sour, and citrus grain crumb is felt. Cold brew coffee feels like keeping the taste of sweet and sour fruits and unobtrusive sweetness, as the bitterness of coffee is weak and the sourness is modest. Even people who are not good at coffee bitterness or sourness can combine modest sweet and sour taste with refreshing coffee and citrus flavor to feel coffee perfect for hot summer days.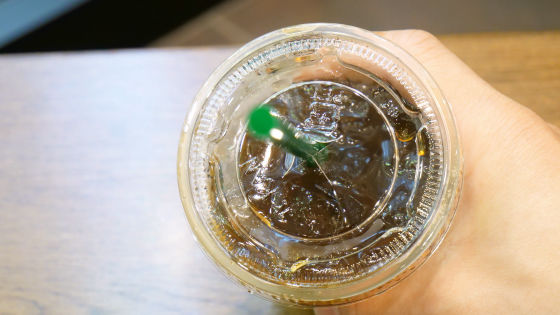 "Cold Brew Apple Citrus" can be ordered at Starbucks stores nationwide, Short is 454 yen including tax, Tall is 497 yen including tax, Grande is 540 yen including tax, and Venti is 583 yen including tax. Please note that it is coffee for a limited time until July 1st, 2018 (Sunday). Also, please be sure to check the Starbucks website if you are interested because cold brew coffee is expected to show variations of "Cold Breed Moose Form Hazelnut" on Monday, July 2, 2018.

COLD BREW | STARBUCKS COFFEE JAPAN
http://www.starbucks.co.jp/cafe/coldbrew/