I tried going to check why the shopkeeper's sticky system meal shop "Big Tinya no Ubusu" who was turned from a grill shop is loved by salaried workers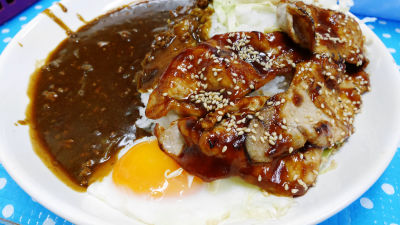 All menus near Fukuoka / Hakata station are Boryumi and salaried workers' preference dinner "Big snapper climbs"there is. I had a chance to drop in at Hakata Station by chance at a set meal restaurant saying it was a salaried worker, so I tried to visit.

Big snapper climbs - Fukuoka prefecture Fukuoka city - local business | Facebook
https://ja-jp.facebook.com/pages/%E3%83%93%E3%83%83%E3%82%AF%E9%AF%9B%E3%81%AF%E3%81%AE%E3%81%BC%E3%82%8B/378189745656716

Big snapper's address is "1-1-1 Watanabe Town, Fukuoka city Fukuoka city"


It is located on the basement level 1 under the shopping mall "Sancelco" at Watanabe Station on the subway.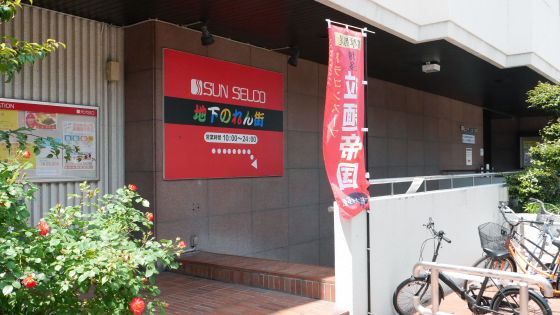 There was an open store on the basement floor. This is a popular restaurant for salaried workers "Big Tain is Up"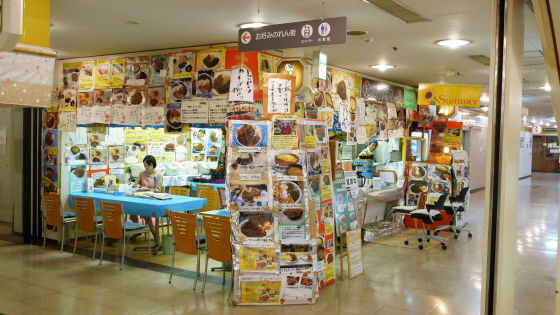 Originally it was a bakery, but it seems that the shopkeeper, who was a cook, brought out omelette and Napolitan at the side of the grill and changed from a bakery to a set meal shop. The shopkeeper's name is "Ubu", from there he said that it became a unique shop name "big snapper climbs".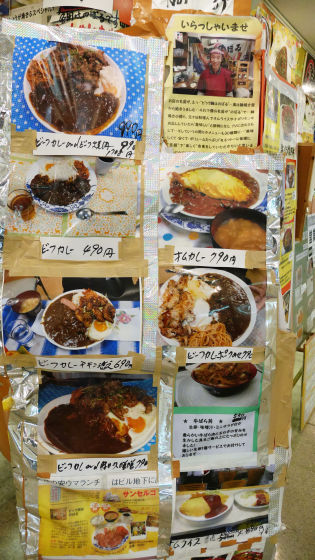 There are plenty of menus in the store front. There is no doubt that you will see what to do when you are hungry.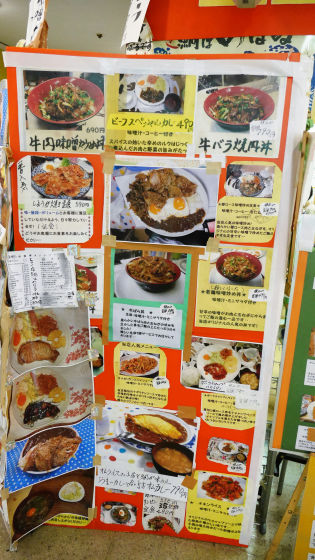 With a counter seat, when ordering "volume beef curry & pork loin miso" (790 yen), we handed the dish. Rice is served as much as you want OK for replacement OK, it is a very fat system. The large number of rice cookers lined up in a row made me realize the crowds at lunchtime.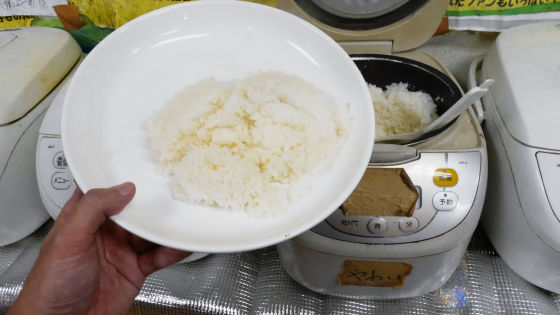 I handed the rice served in moderation to the store clerk, and it was delivered to the store owner.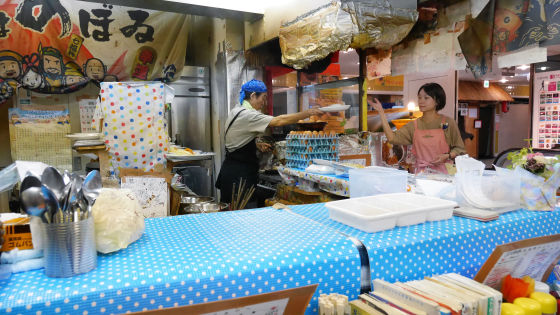 In the back of the kitchen, goodwill (goodwill) of the remnants of the baked-ya era.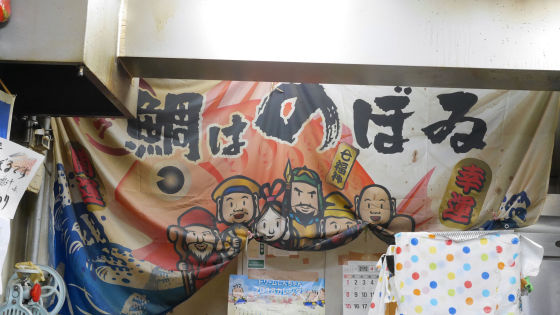 Inside the shop, there are signs colored paper in the menus arranged narrowly.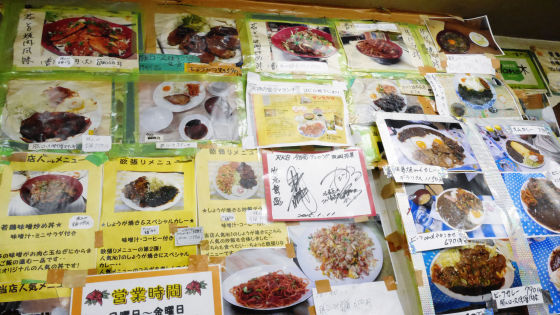 "Beef curry & pork loin miso" arrives in five minutes. It is a volleyy curry as shown in the picture.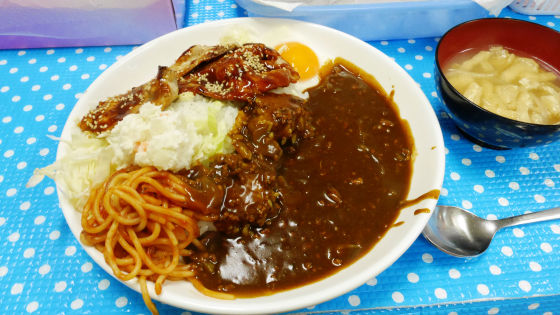 Incidentally, miso soup was OK by self-service as much as you wanted.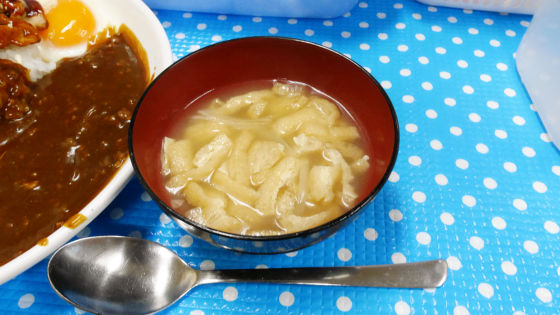 Plenty of pork loin miso clay beside curry.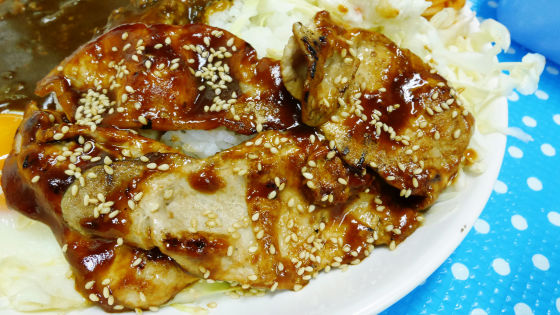 There is a fried egg on the bottom.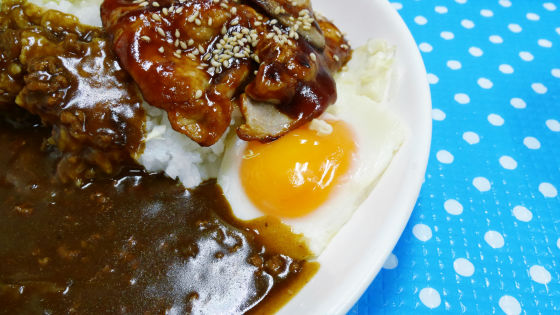 On the other side is spaghetti familiar with Western cuisine in cabbage and potato salad.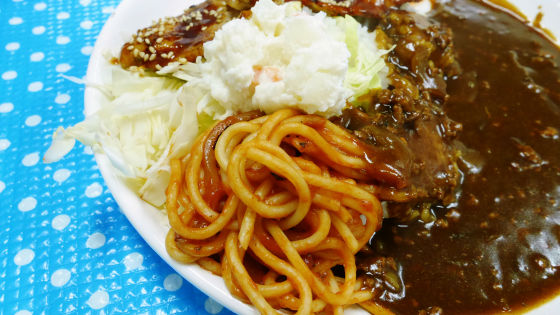 Is curry serving as a supporting person? It is a fulfilling side menu team like that.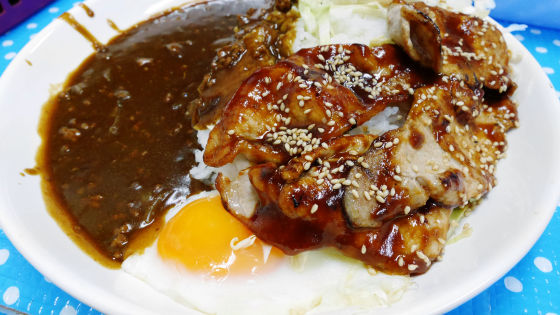 Firstly from curry and rice. There is plenty of minced beef in medium curry curry. Speaking of beef curry, cut sliced ​​meat or sliced ​​meat is a classic one, but I feel unexpectedly that mince is also ant.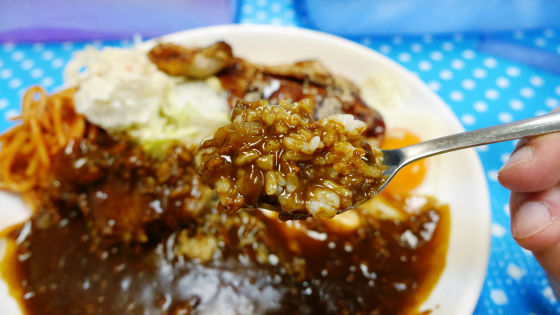 Next, when you put on a pork loin and eat it, the sweetness of miso exquisitely matches the spicy spicy curry. Goodness of compatibility between Miso Pork loin and Chicken Curry was unexpected new discovery.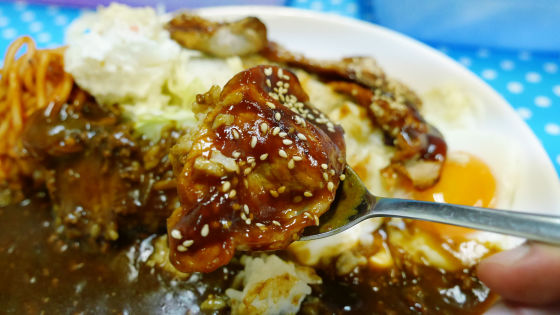 When tastefully tasting the taste of pork looses, I noticed that most orders from customers around me were "ginger-baked set meals." I guess Miso is nice, but ginger is also good ... .... I imagine.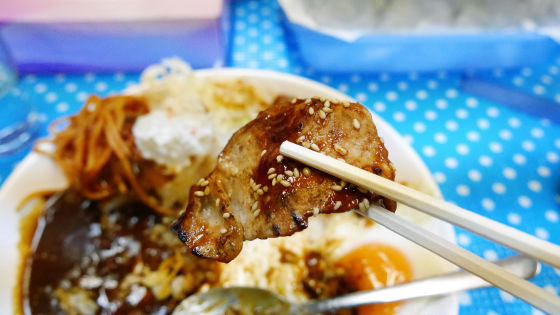 Furthermore, if you add the mellowness of fried eggs, the spoon goes on and on.



Spaghetti and cabbage also added anything to curry.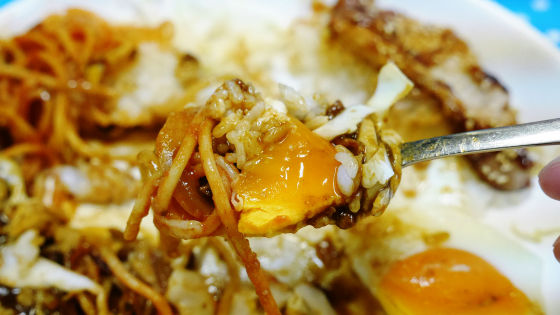 Fasting in no time. The hot curry was a perfect taste for the hot season.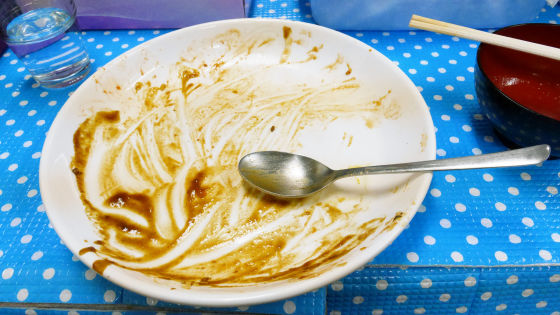 I will be prompted by the shopkeeper without hesitation. Because we just finished the volume large curry, we made the amount of rice considerably modest ......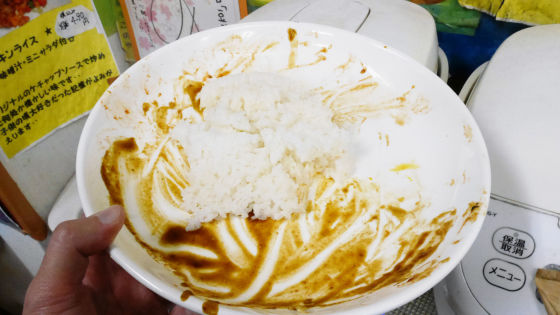 However, when arriving, not only plenty of curry but plenty of spaghetti and salads too.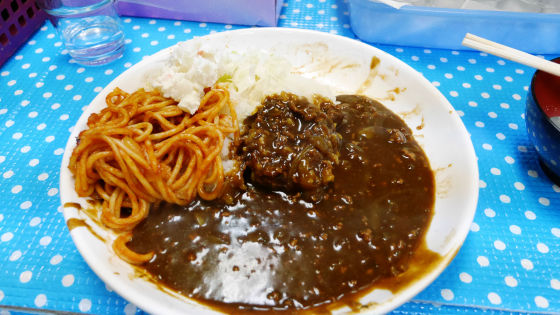 It is an unexpected ambush at the substitute in the belly eight minutes.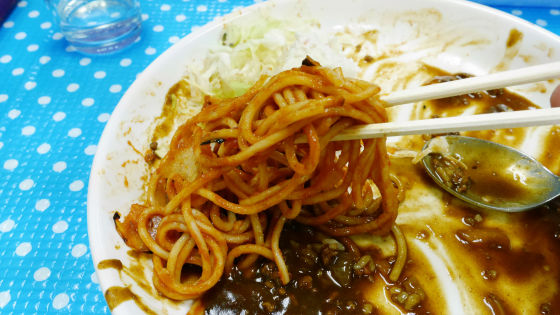 I managed to finish again. Volumes promised to fully accept the desire "I want to eat snacks today" for any of the menus of "Big Tain Breeding".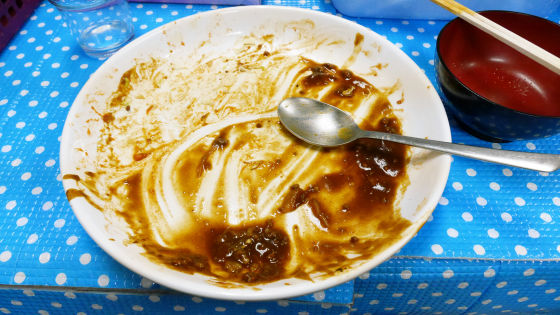 Ice / hot coffee comes with self-service after meal.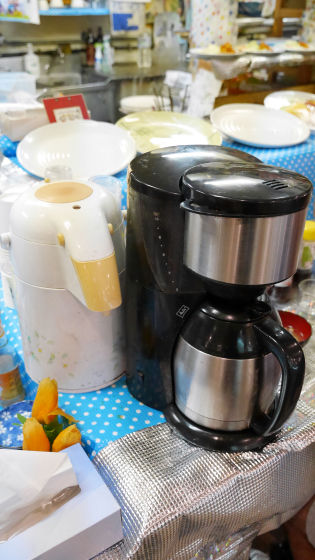 Just around the time, customers came together one by one, so I quickly drank hot coffee and left the store behind.