I had curry "curry of shrimp and eggplant" with pine nuts with pre-squeezed shrimp and trout eggplant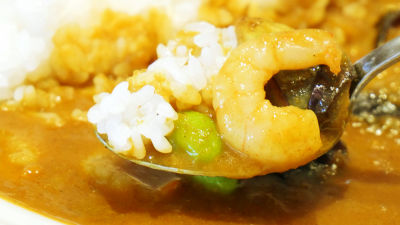 A new menu of curry and rice using shrimp and eggplant "Curry with shrimp and eggplant"But,MatsuyaIt is a series of fast food chainsPines, Matsunoi, Chicken TeaIt appeared on March 28, 2018 (Wednesday). Also, from the same day the curry menu was renewed to spicy taste, I ate spicy curry with shrimp and eggplant.

Curry newly released coloring shrimp and eggplant! | News | Matsuno Ya · Matsunoi · Chicken Tea
https://www.matsuyafoods.co.jp/matsunoya/news/menu/180322_shrimpcurry.html

So, I went to "Matsuna" to eat curry.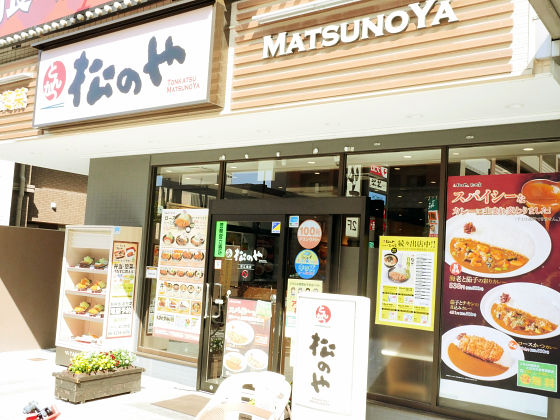 On the banner in front of the shop "I am reborn as a spicy curry" with curry renewal ......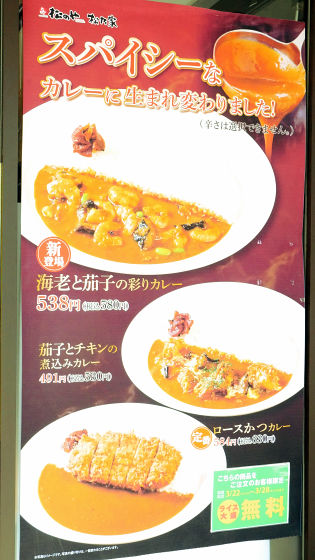 The appearance of a new curry is written. I will order a curry of the new menu at once.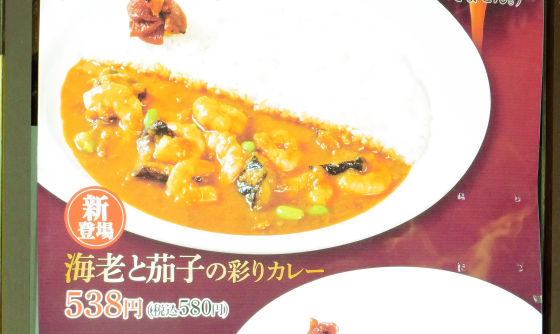 A food ticket was sent to the clerk, and a coloring curry of shrimp and eggplant (580 yen including tax) arrived with ice water in about 5 minutes.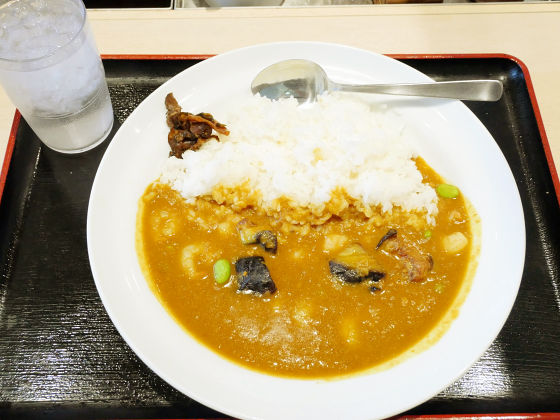 The curry dish is about 25 cm in diameter and feels slightly larger. The part where curry rice is served is like this when compared with iPhone 7 with a long side of 13.8 cm.



Curry has shrimp, eggplant, and green soybeans, and a warm and slightly sweet curry scent rises and tickle your nose. As it smells only, it smells like sweet curry, so I doubt the phrase "Reborn as spicy curry" that I saw in front of the shop a little.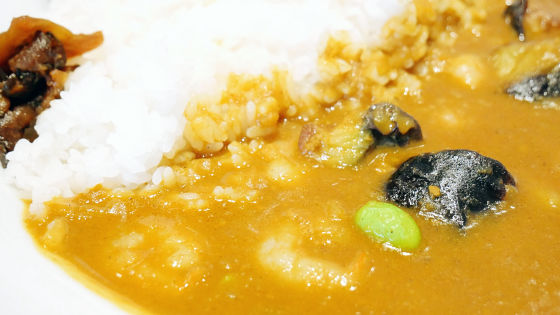 In addition, pickles that seems to be Fukushima rice are added beside the rice.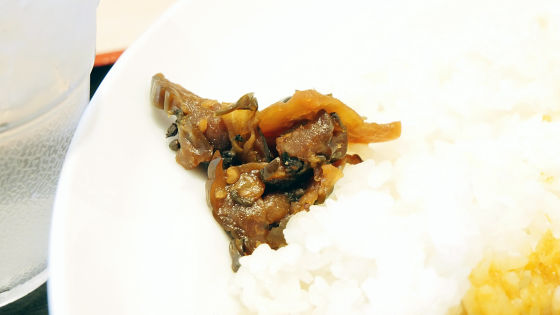 When I try to eat, I feel sweet for a moment with a smooth curry, but after a while the spicyness of curry sprues up. Spiced curry "type which increases in spicy every time you bring curry to your mouth



However, I feel sweetness not only of bitterness but also of vegetables. Ru has spicy taste, but I do not feel the scent like herbal medicine unique to spice.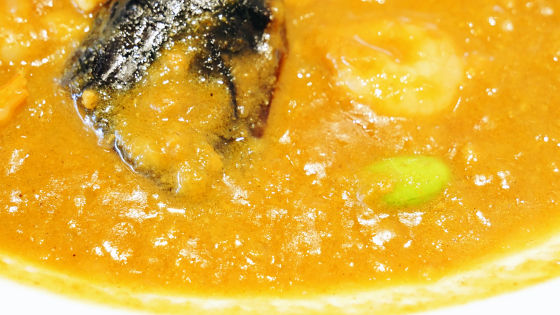 Next time I will eat the ingredients. Shrimp is a pretty mouthfeel, it has a faint salty taste, and it also feels the scent of the shrimp unique to the shrimp. Perhaps it feels that the smell of shrimp is perceived as the scent of curry spice is weak.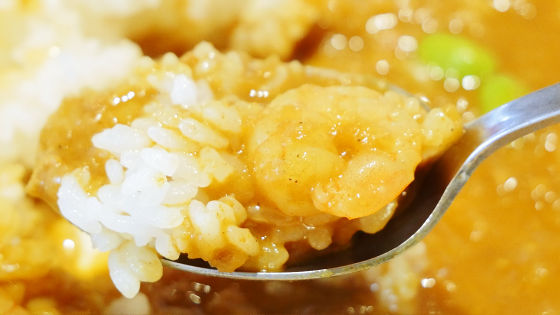 Eggplant is fried in oil or fragrant, it collapses like melting in the mouth, so you can swallow it like a rich sauce without chewing, it has a sense of unity with Lou.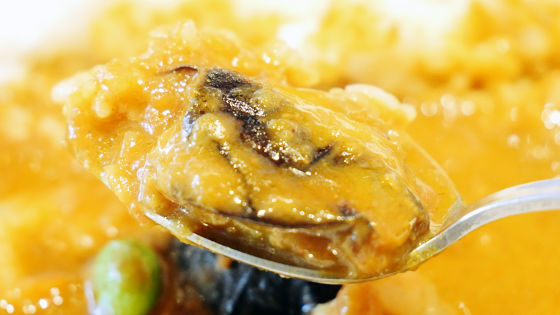 Edamame has a presence with a palatable texture. Although I feel that edamame does not seem to be seen as a tool of curry, the coloring curry of shrimp and eggplant has a lot of soft items, the edamame is chewy, I felt the change in texture plus.



Pickles are sweet and seasoned and relish the tongue covered with spicy curry with sweetness and it will entertain you with a good texture that makes it cool.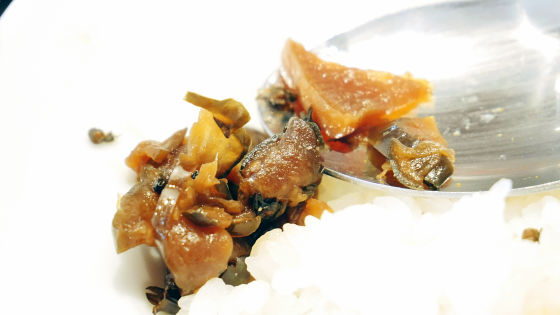 Still, when it becomes impossible to endure spicyness, I will take a break with ice water that has been brought together. Reset the spicyness of ice water over the tongue, after a breath, you can regain the taste of the first curry and restart your meal. The coloring of shrimp and eggplant curry has a sweetness in spicy flavors, there was enough volume to satisfy tummy in one dish.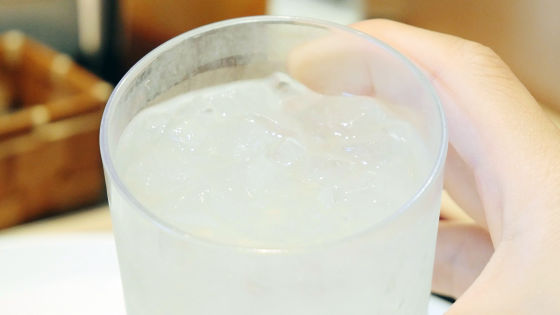 Curry of shrimp and eggplant can be ordered at pine trees, Matsuno house, chicken tea throughout the country except some stores. It is also possible to take it as a lunch box, and Matsuya's lunch reservation serviceMatsutose netThrough that, if you let the store know the visit time, you can bring back what you can do right after you visit. In addition, including coloring shrimp and eggplant curry,Curry menu, A service that can be changed to Rice Dae Sheng is free until 15:00 on Wednesday, April 4, 2018. Please check the following official website for shops near Matsuo, Matsunoi, Chikin Tei.

Store information | Matsu no Ya · Matsunoi · Chicken Tei
https://www.matsuyafoods.co.jp/matsunoya/shops/