Tatsuki told "Animation Guild" Nagami-chan Drop Kick "&" Kemurikusa "Stage that" The 1 st story ceased once "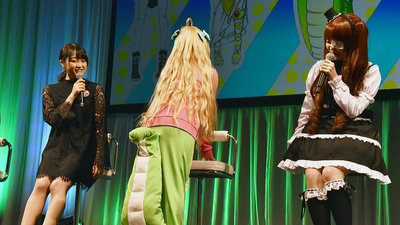 BS Fuji Monday - Wednesday's late-night animation frame "Anime Guild" expands from April 2018, and it will be the frame of six works for 4 days from Monday to Thursday.AnimeJapan 2018Then, this animated guild frame will be broadcast from July 2018 "Dark Kam Drop Kick", And Tatsuki's director's"Chem Rexa"The stage event was held.

Animation Guild (Survival Area Expansion Plan)
http://c2guild.jp/animeguild/

◆ Erotic Girl Drop Kick
Darling god drop kick DROPKICK ON MY DEVI !!
http://jashinchan.com/

Moderator is Mr. Terada Terada who is the role of ice-chan (Koji) and Mr. Arisa Niimi of Fuji TV announcer. Mr. Yoshiaki Kosakai, Mr. Yusuke Kosakai, role of medusa · Mr. Kubota Mamoru, Mr. Nagami chan, Ms. Ana Suzuki, Yuri Hanazono role, Nagasa Omori, Minos role · Chiaki Omigawa.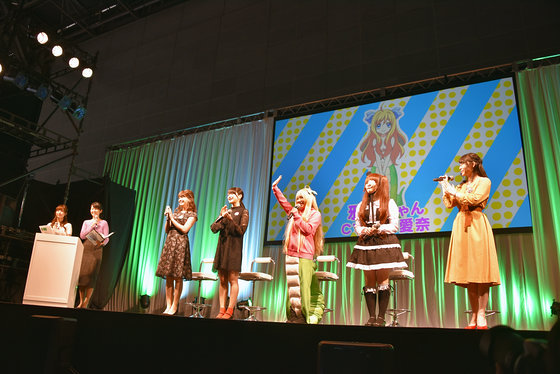 Actually, it was nearly the first time that all of these people gathered, and the venue was wrapped in an atmosphere that was very gorgeous, like a girls' party. Mr. Suzuki who is a role of evil god and Mr. Yuri, Mr. Omori is a cosplay figure. Especially, since the evil god is a cosplay that became united to the feet, everyone's attention to how they sit.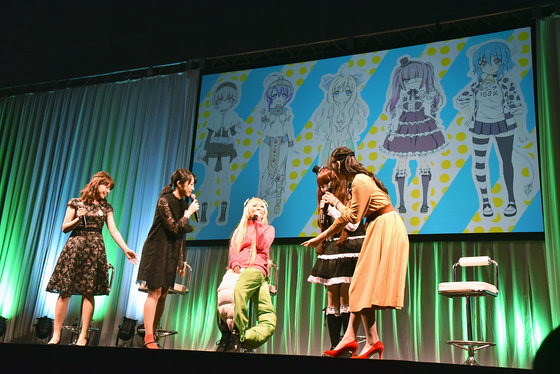 The area around my butt was like this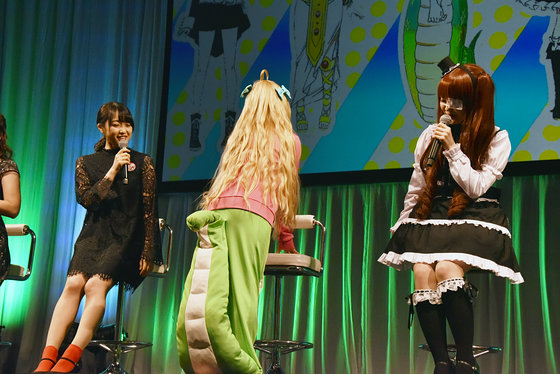 On the stage the first image of the image PV was held.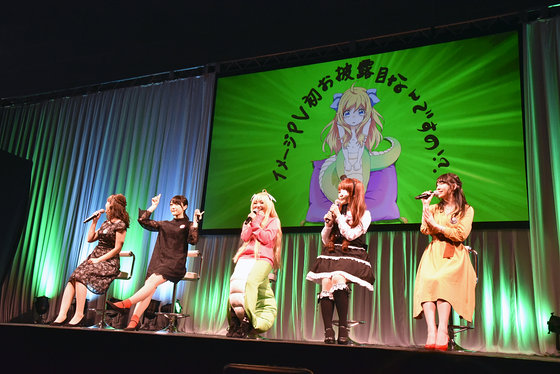 This is the first volume of PV released in February 2018

TV animation "Nagami-chan Drop Kick" PV 1st piece - YouTube


This time it was released

TV anime "Kagami-chan Drop Kick" OP "Drop kick to that girl" - YouTube


A cast to the image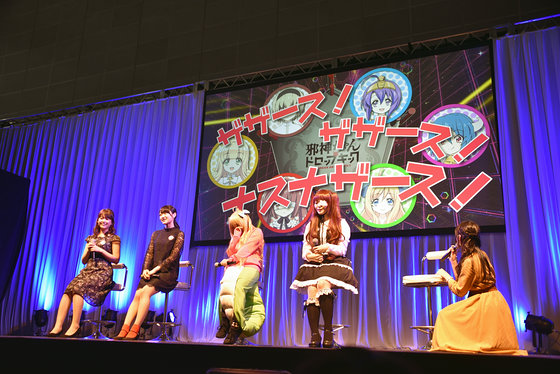 Normally, the OP and ED of animation are announced after the start of broadcasting has come considerably, but the OP "Drop kick to that girl" of this work is also used as BGM in this image PV, and moreover it starts broadcasting It was revealed that it was an exceptional condition that you can sing with JOYSOUND more than 4 months ago. Suzuki et al. Says "Please sing and remember" and appeal.

Gods: Gods: Gods: Nagami-chan (Suzuki Aina), Hanazono Yuri (Omori Nagami), Medusa (Kubota Yumei), Pettara (Yu Ryo Kosakai), Minos (Chief Komigawa), Popolon (Yasuko Sasaki), Persephone II (Iida Riho) - Search karaoke and lyrics | JOYSOUND.com
https://www.joysound.com/web/search/artist/309603

In the presents corner, one person got a pillow from a person who visited the stage event gifted a pillow.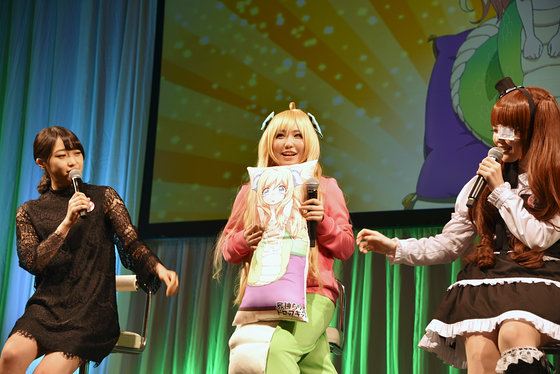 Cast signature on the back side. In addition, another one gave a set of can badges distributed by AnimeJapan, which was cast by cast.



◆ Kemurikusa
In the latter half, producer Yoshiaki Fukuhara and Director Tatsuki appeared and talked about the production situation of "Kemurikusa". "Kemurikusa" According to director, it is television animation based on the work that Director Haru Tatsuki has uploaded to YouTube, and according to the director, it is "a relationship like a manga reading and series". However, as it is a bit old work, it seems to be also "embarrassing like seeing the elementary school graduation album".

Voluntary production animation "Kemurikusa" (1/2) - YouTube


Voluntary production animation "Kemurikusa" (2/2) - YouTube


Fukuhara producer who made a preliminary announcement "There is no serious announcement today", but it seems that the production is progressing steadily. However, according to Tatsuki's manager, "Yesterday, about the day before yesterday, the first episode was said to be" I will stop this after all. "It seems that it is now" in the midst of suffering of birth ".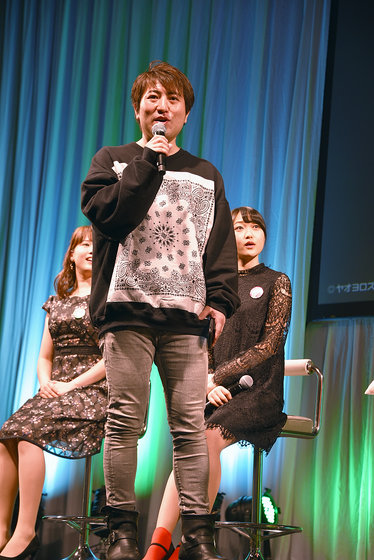 Regarding the broadcasting time and the broadcasting station, even though we can not talk about anything yet before the lifting, "Mr. Tatsuki said," I will do it when I forget to wait slowly. " I'd like to look forward to an official announcement.

Anime guilds are from April on Monday 24:Caligula - Caligula -", Monday 24: 30"Sen no Ken REGENESIS", Tuesday at 24"Balance of Nir · Admiraly", Tuesday at 24:30"Kari Ryo's cooked rice", Wednesday at 24"LOST SONG", Thursday 24 o'clockHeavily and lateThe work structure of six works.East · name · OsakaFor those living in places other than animated cartoons surely can be seen, so it is expected to develop in the future.