I ate the "Sierrair N.Y. Cheesecake" of the comeda coffee shop which became more elegant with the sourness of cream cheese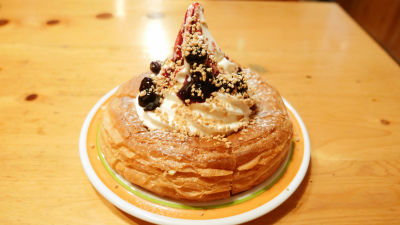 To Komeda coffee shop of the new Suites "Shironowaru", came to enjoy the taste and deep in sand the cream cheese Danish pastry "Siroonoire N.Y. Cheesecake"Has appeared for a limited time from March 1, 2018 (Thursday). I actually went to eat it because I was concerned about what kind of taste Sino noir is finished more elegantly with cream cheese.

The season's Shiro noir "Siroonoire ♥ N.Y. Cheesecake" is here! | Coffee house Komeda coffee shop
http://www.komeda.co.jp/info/campaign.php#id_1714

I came to Komeda coffee shop.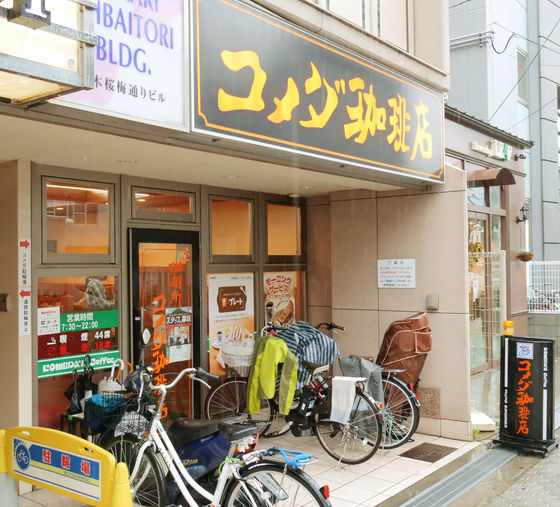 I ordered a shop clerk and arrived in about 5 minutes "Siroonoire N.Y. Cheesecake" (750 yen including tax).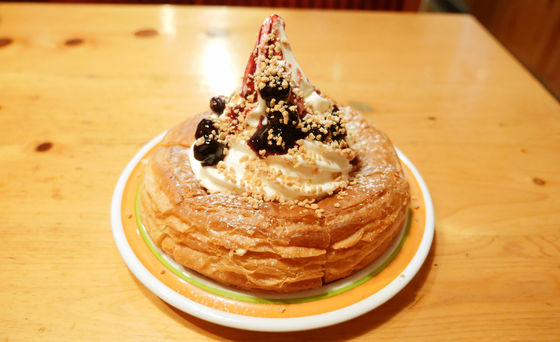 I ordered it with ordinary blended coffee, but the presence of 'Sino noir NY cheese cake' larger than the saucer of coffee cup is conspicuous.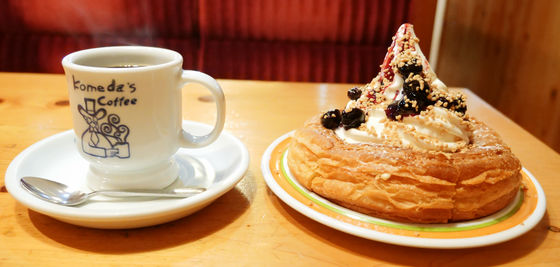 The soft cream of "Shiro noir NY Cheese cake" is topped with blueberry sauce with crunchy biscuits and pulp as it is.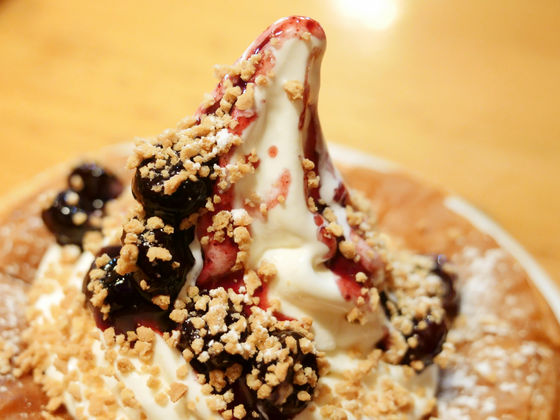 Also, in the Danish pans where powder sugar was shaken ... ...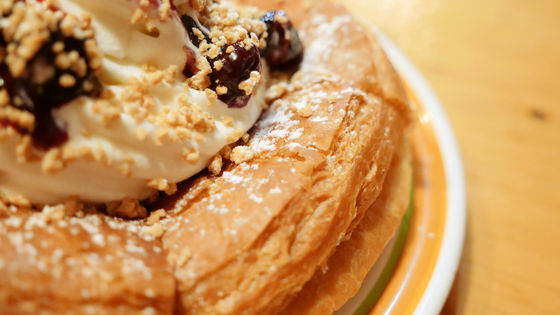 Cream cheese was sandwiched.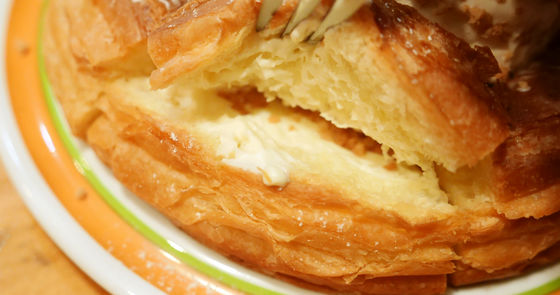 I will bring it from the soft cream to the mouth immediately. Vanilla soft has an unobtrusive sweetness but when it is combined with a sweet and sour blueberry sauce and flesh, it turns into a more refreshing taste. Also, by adding a crisp crunch biscuit, you can enjoy a sharp change in texture.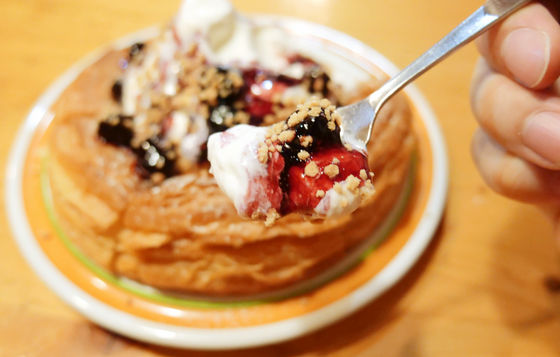 Danish pans with cream cheese sanded are crispy on the outside and fluffy on the inside. The sourness of the cream cheese spreading in the mouth complements the texture and flavor of Danish poundingly. And by adding soft sweetness of soft cream, it has become a very elegant taste.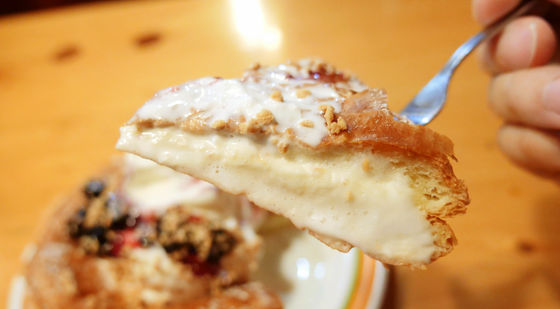 "Silanoire N.Y. Cheesecake" is on sale for a limited time from March 1, 2018 (Thursday) through April 15, 2018 (Sunday).