"Star Wars / The Last Jedi" How Does the Dreadnought vs Bombers' Scene at the Inception Were Created?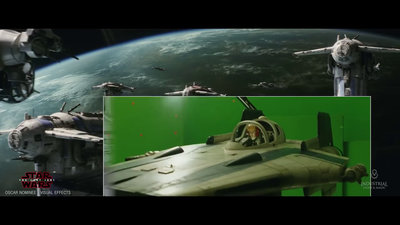 At the beginning of "Star Wars / The Last Jedi" published in 2017, there is a scene where Resistance Bomber units set up a death-blowing attack against the First Order Fleet. The biggest explosion happens even during work ILM, who was in charge of VFX, has released its production process on YouTube, how this scene was created.

Behind the Magic - Star Wars: The Last Jedi - Bombing Run - YouTube


Resistance bomber unit moving forward in formation.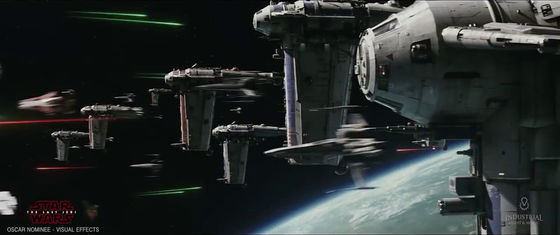 An X wing flying around in a while and a TIE fighter chasing the X wing. This is a layout showing ......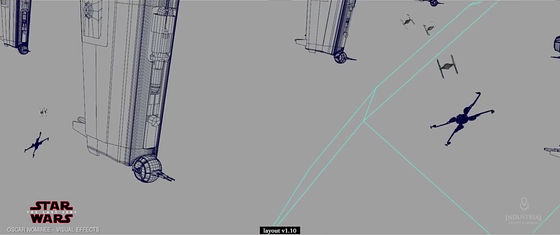 With this video it looks like this.



A wing fighter aircraft is also mobilized to escort the bomber unit. That A wing was filmed with a set made in this way.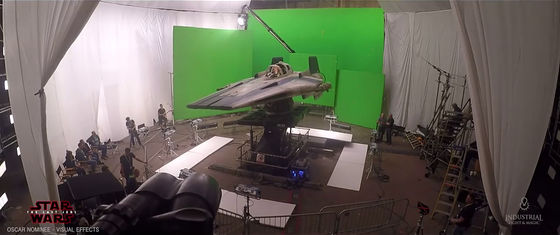 The material shot like this ... ....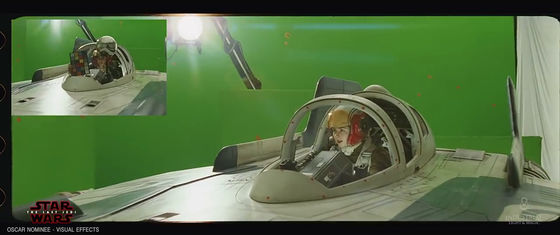 It is synthesized with the cockpit part of the A wing made by the layout.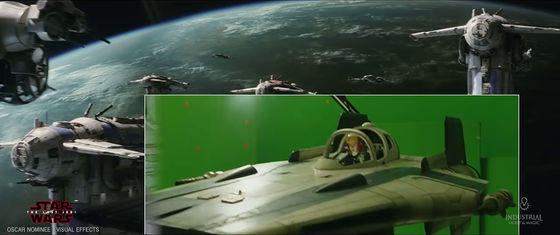 Add details of the aircraft ......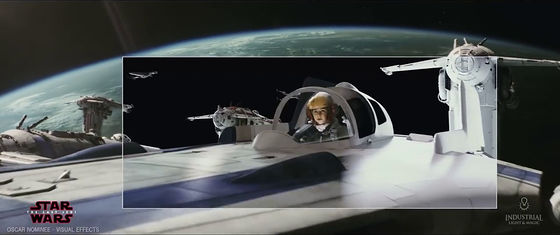 The image zoomed in to the A wing is completed.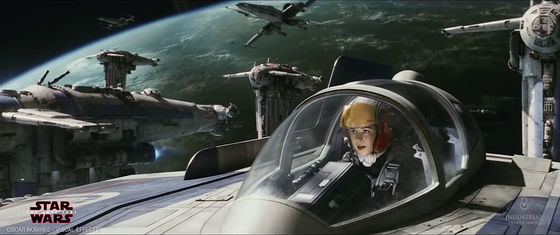 First order dreadnought that receives a bombing and raises a big fire pillar.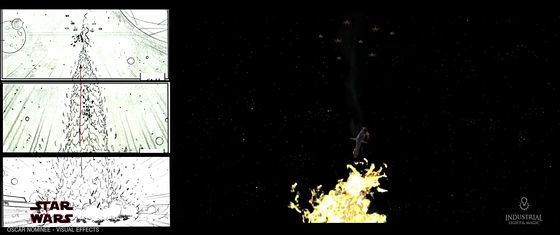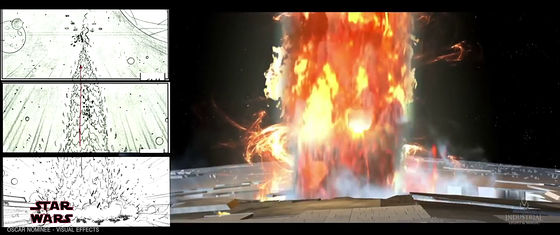 Ultimately it will be such an explosion ... ...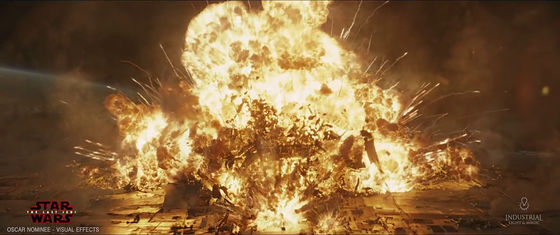 First, create the outer wall of the destroyed ship and parts to scatter.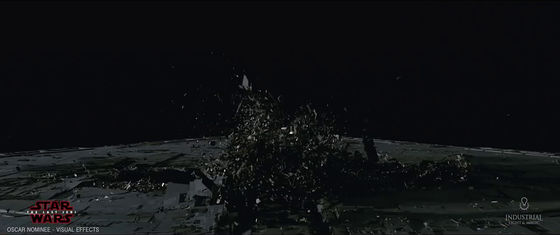 Black smoke is superimposed there ... ...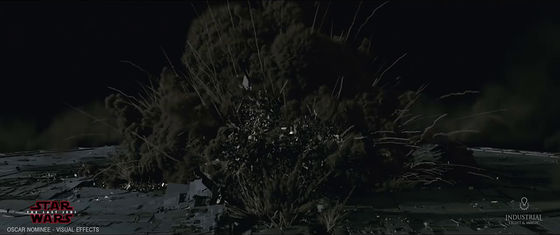 I got colored and it just blew up.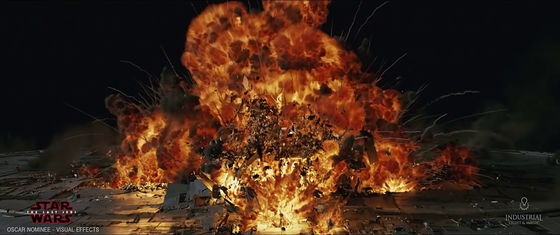 Adjust brightness etc. The image is in a very clear state.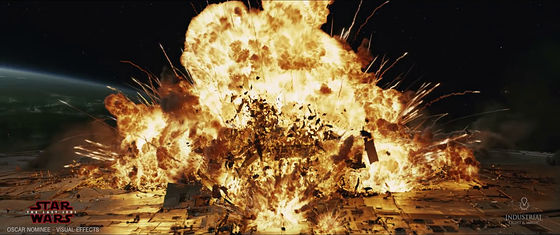 Finally, add fine white smoke accompanying the explosion.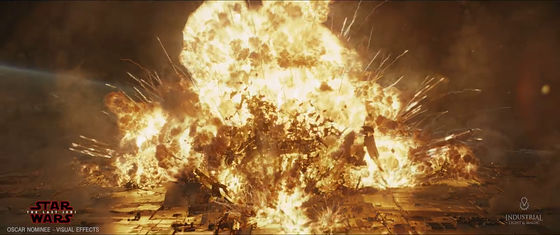 This is a set of aircraft made to shoot X wing scenes that came back to the hangar.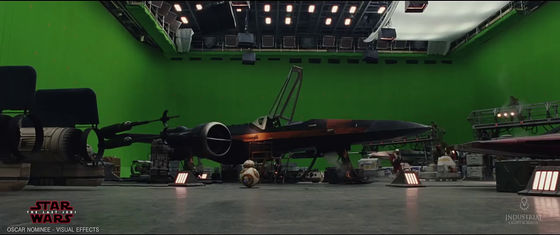 Because it is a scene where Pau Dammeron is about to fly to the fuselage for re-sortie, the part of the green back is on the background of the ship's hangar.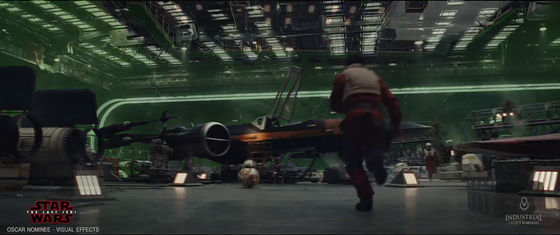 However, an explosion occurred before Poe got to the aircraft.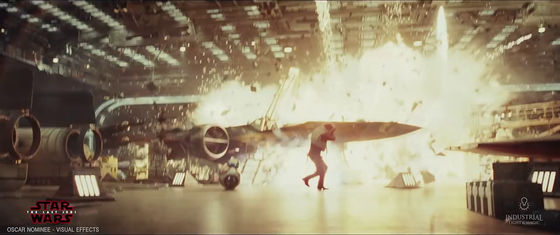 This one scene is made of dozens of layers such as explosion behind the aircraft, Poe, BB-8 ......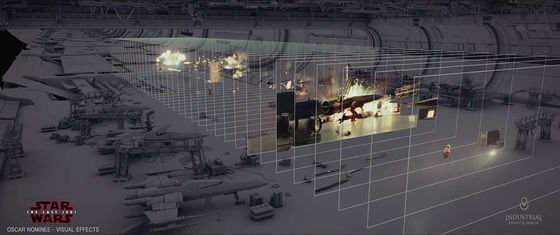 It was created by integrating into one sheet.