"CD separation" of music further accelerates, CD sales will end even at the world's largest consumer electronics retailers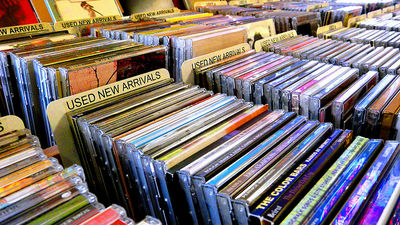 Bysea ​​turtle

While music sales are shifting from traditional CDs to distribution through the Internet, while the "CD recession" is being screamed, the world's largest consumer electronics retailer, America's "Best BuyIt is clear that it is a policy to terminate sales of music CD at stores. There is a movement in which consignment sales system is introduced even in another store chain so as to match this, and the shape of "purchasing music" is undergoing a major change.

Best Buy to Pull CDs, Target Threatens to Pay Labels for CDs Only When Customers Buy Them | Billboard
https://www.billboard.com/articles/business/8097929/best-buy-to-pull-cds-target-threatens-to-pay-labels-for-cds-only-when

Best Buy will stop selling CDs as digital music revenue continues to grow - The Verge
https://www.theverge.com/2018/2/6/16973538/bestbuy-target-cd-sales-vinyl-cassette

According to the music specialty media "Billboard", Best Buy reported to the supplier who provides music software to end sales of music CD at the store as of June 30, 2018 about. Best Buy is the largest music sales channel in the U.S., but in recent years sales of CDs have been largely stagnant, and annual sales have dropped to about 40 million dollars (about 4.3 billion yen).

As Best Buy has more than 1,300 shops in the United States, if you calculate sales per store simply, it is about 3.3 million yen. It seems to have led to the judgment that it is not worthy to devote resources as a big chain. On the other hand, however, it says record selling, which shows signs of demodulation, a policy to continue over the next two years.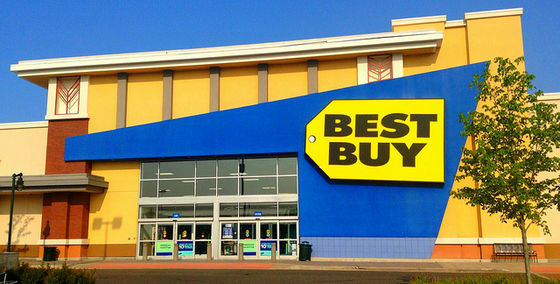 ByMike Mozart

A movement that keeps pace with Best Buy 's policy is a major retail chain in the UStargetIt is happening also. Although the target will continue selling the CD, its sales form is changed from the traditional purchasing methodconsignment saleIn the fourth quarter of 2017 to the music and video suppliers, we will announce the policy to change to the system in April 2018 as soon as possible. On the other hand, a major record company seems to have a different reaction, and one major label clearly shows "no", but it seems that the remaining companies are considering countermeasures. In the past, 800 titles of CDs were displayed per store, but in recent years the number of titles handled has decreased to around 100 as the sales floor space has been reduced.

If a major record company decides to reject this policy, the record company will lose one of the leading sales areas in the US. However, in order to secure a point of departure, it is said that traditional music sales are at a major crossroads because it is forced to give rigorous conditions to a record company called consignment sales method.

The situation that "CDs can not be sold" has become a major global trend, and in 2014 the reversal occurred that the sales of digital music distribution exceeded the sales of CD.

Finally the sales of digital distribution music in all over the world will exceed CD sales - GIGAZINE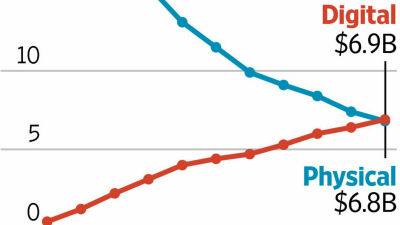 The Japanese music industry also faces that situation. Mr. Masato Nakamura who is a member of DREAMS COME TRUE, one of Japan's leading big artists, has already shown recognition in the interview in 2014 that "CD is dead", and in the past style the music industry We are talking about the situation that does not hold. Mr. Nakamura and DREAMS COME TRUE are strong artists in the work format called "album", but in 2017 three years after this interview, I started distributing music streaming service Sporify.

DREAMS COME TRUE "ATTACK 25" Special Feature Interview with Masato Nakamura (13/15) - Music Natalie Feature - Interview
https://natalie.mu/music/pp/dreamscometrue02/page/13

─ ─ The original album celebrating the big milestone of 25th anniversary. What were you thinking about the production?

No, actually I was not conscious of the 25th anniversary at all.

─ ─ Do you think so?

I am already busy. For the 20th anniversary I have been thinking a lot from early but I've been desperate to survive DREAMS COME TRUE in recent years. Since the CD has died, the circumstances have changed at a speed that can not be expressed in sweet words at an accelerated pace, so I was stuck with the response.

── Do you recognize so severe?

Yes. After all it is impossible to eat with only CD.

The music industry is now changing significantly from the style of "making albums and selling and activating" into the form of "increasing the number of visitors to the live by raising the name recognition on net sales, net distribution, YouTube exposure" It is said to be doing. In addition, there are other styles such as widely gathering funds for activities with cloud funding and having them financially supported by the "patron system", but it is still difficult to say that it is mainstream . The downturn in sales of the industry as a whole will affect the activities of music artists as they are, so it is likely that how the situation will change in the future will become a concern that music fans can not ignore .
in Note, Posted by darkhorse_log