What is the "Nintendo Labo" invented by Nintendo suddenly announced for the Nintendo Switch?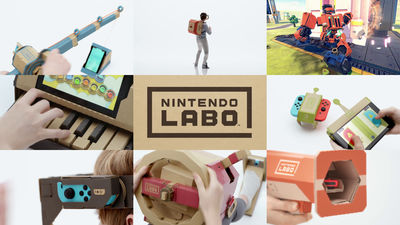 January 18, 2018, Nintendo suddenly made for the Nintendo Switch · playing · playing cardboard parts based on the concept of concepts "Nintendo LaboWe announced. Controller to make yourself combine removable Joy-Con and Nintendo Switch body and cardboard parts "Toy-ConEven if you customize this Toy-Con to your own original one or make your own, the degree of freedom is OK and the degree of freedom is quite high, and Nintendo seems to be "an invention of play" possible It is a part.

Nintendo Labo | Nintendo Switch | Nintendo
https://www.nintendo.co.jp/labo/

As for Nintendo Labo, various imaginations will expand if you watch the following movie.

Nintendo Labo (Nintendo Lab) first public video - YouTube


One cardboard comes out of the machine ... ...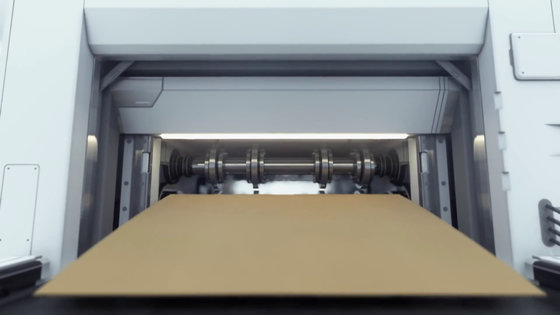 A pattern appears on the surface with embossing.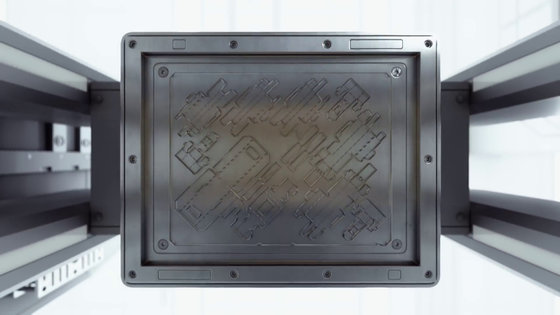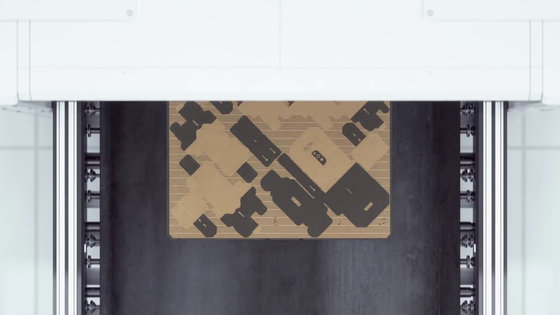 There seems to be several kinds of such cardboard.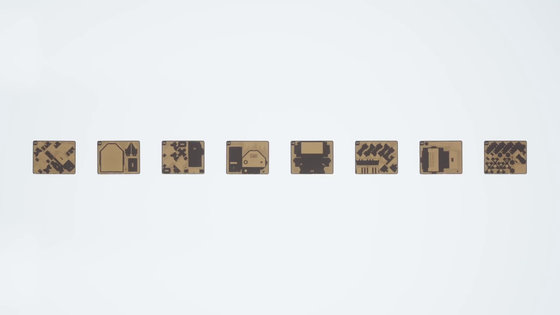 One of them is Kore.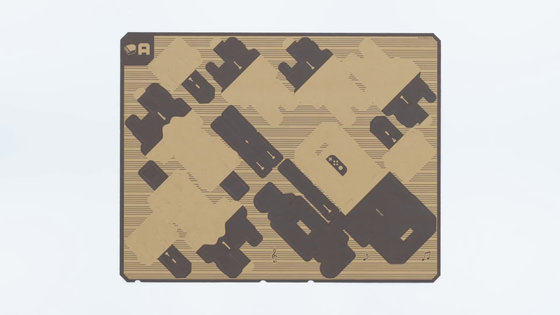 Remove the parts from the cardboard with crispness ......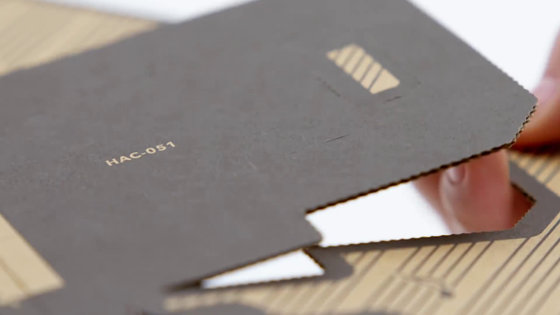 I will assemble it.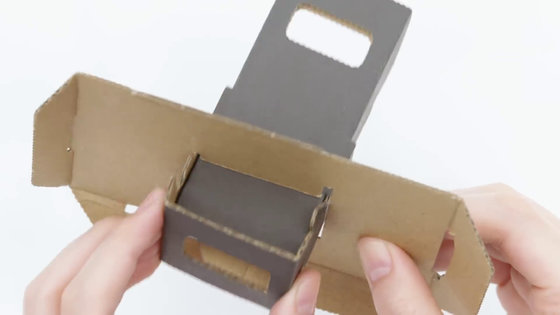 It seems that tape and adhesive etc are unnecessary for assembling the parts.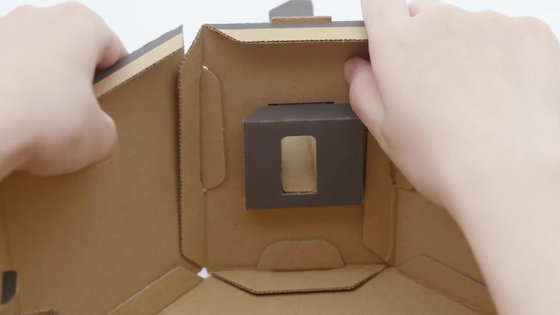 And as we unite the parts ......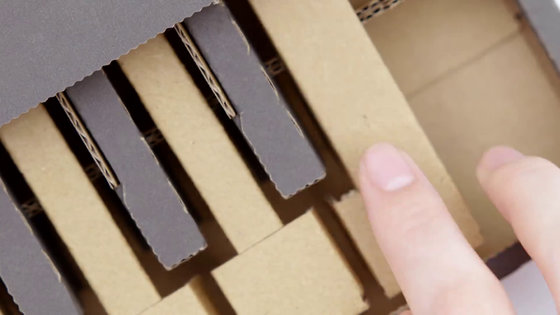 The piano keyboard is completed.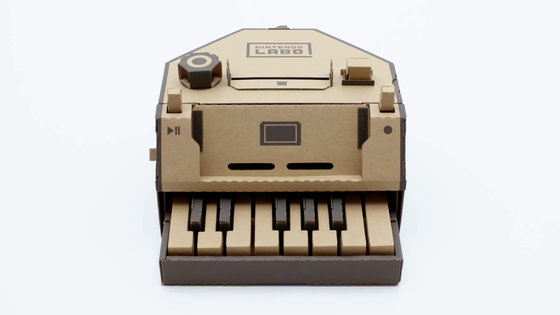 I will prepare Nintendo Switch here.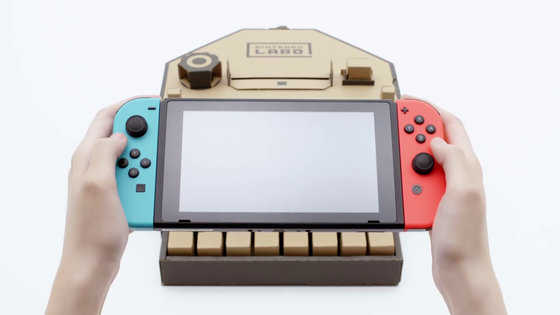 First remove Joy-Con ...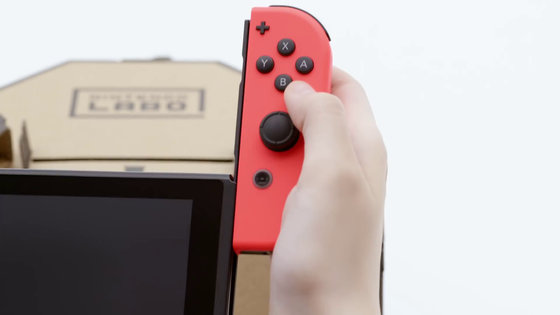 Place the body of the Nintendo Switch in place.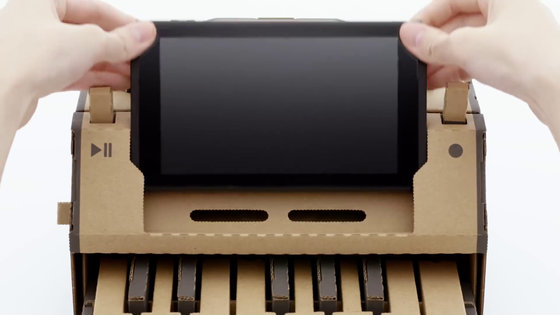 A display was mounted on the keyboard.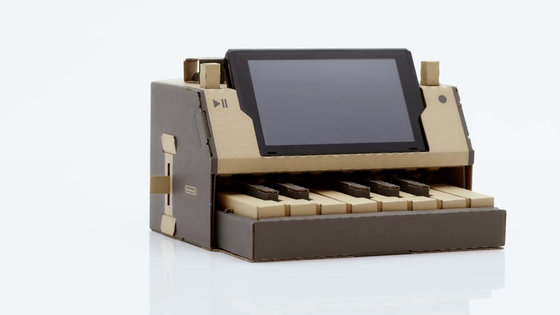 Next, in the part to insert Joy-Con on the back of Toy-Con made with cardboard ......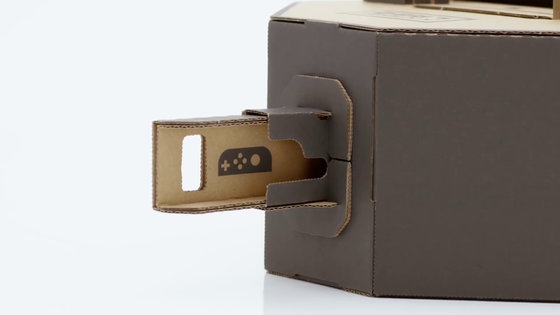 Set up Joy-Con. Speaking of Joy-Con, it is one set with two, but it seems that there are cases where it is OK on only one side when wearing it in Toy-Con.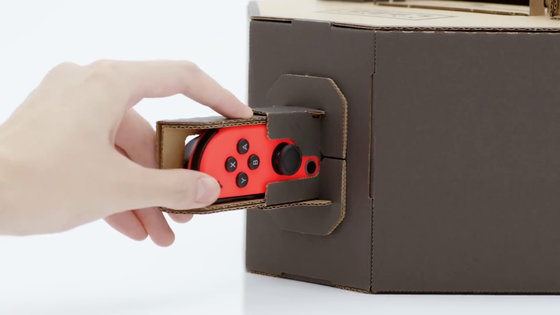 And when I pressed the keyboard of Toy - Con, "Tone" sounded like a piano.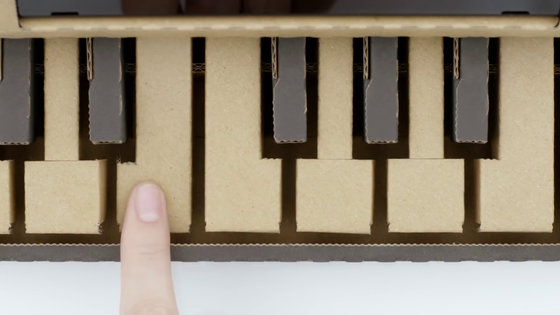 The variety of Toy-Con is rich, house type and ... ....



Joy-Con Something like legs grew on the grip.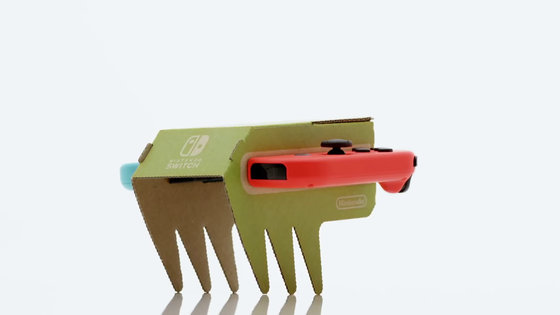 Motorcycle type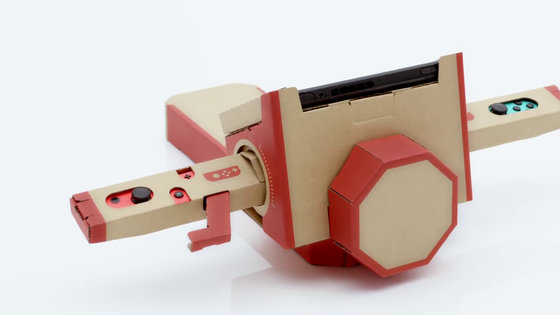 Depending on the idea, such as a fishing rod type, you can create various things.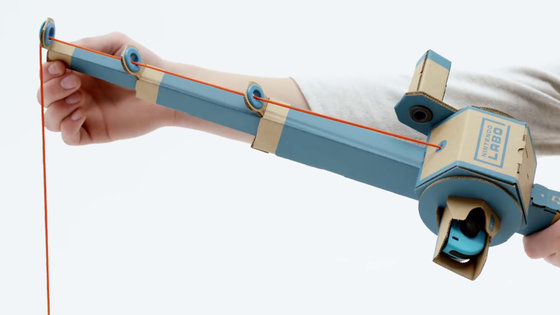 I roll a reel ......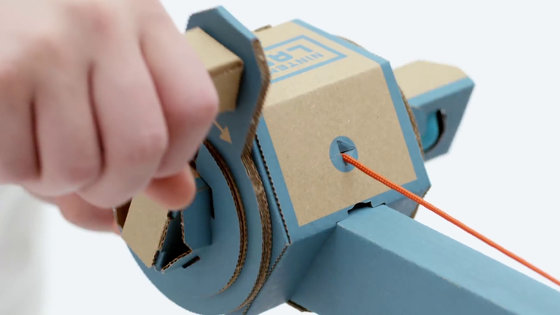 By turning the accelerator of the motorcycle, it is possible to reproduce the movement which is hard to express with Joy-Con with realityful movement.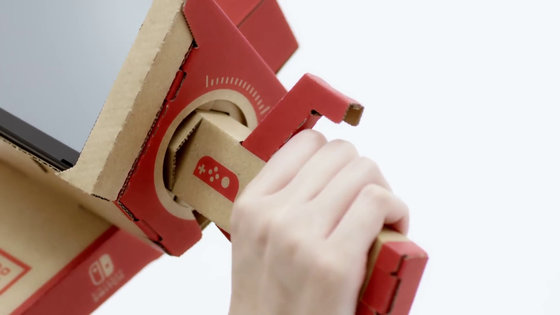 Besides pedal type Toy-Con ... ....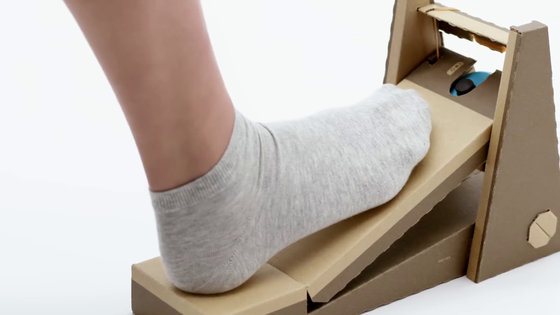 Until how to play with the body of Nintendo Switch as a controller, it seems that a considerably wide idea has already been prepared.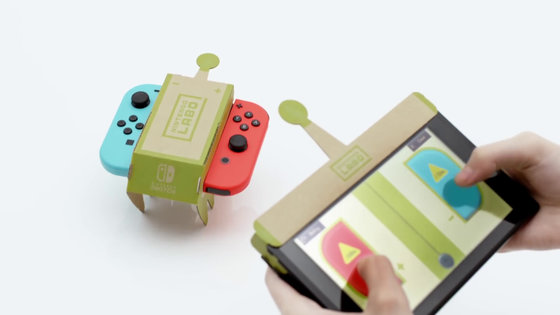 We showcase brilliant performances with piano-style Toy-Con ... ...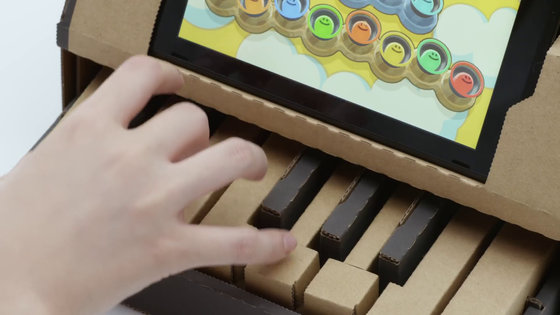 Push and twist the buttons on the side of the house type Toy - Con ... ...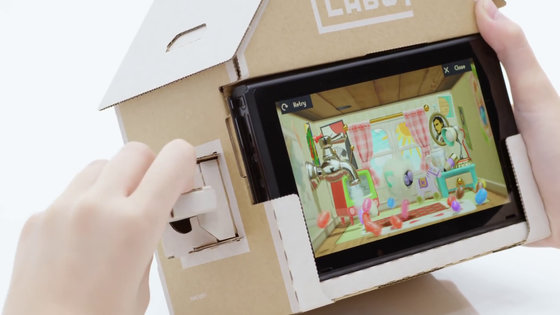 Challenge unknown area with human type Toy-Con ...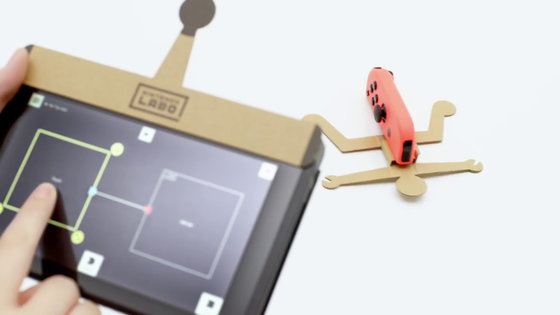 Attach something with a string to the foot ......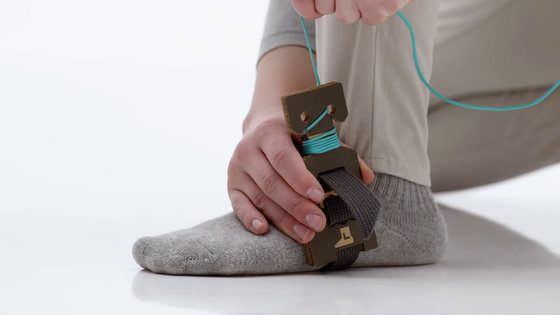 I put on something like a goggle with Joy-Con on my head.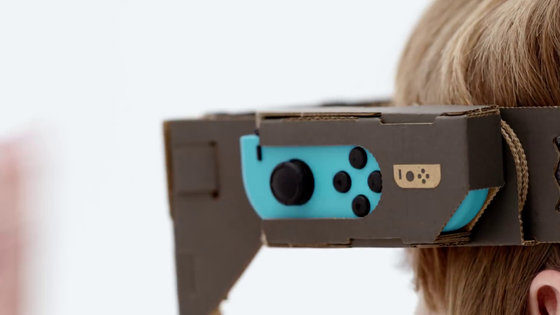 And on the back carries something like a school bag Joy - Con stuck ... ...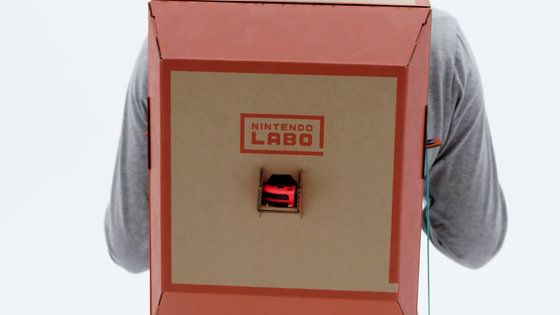 There is also a pretty big Toy - Con that moves the whole body and can play.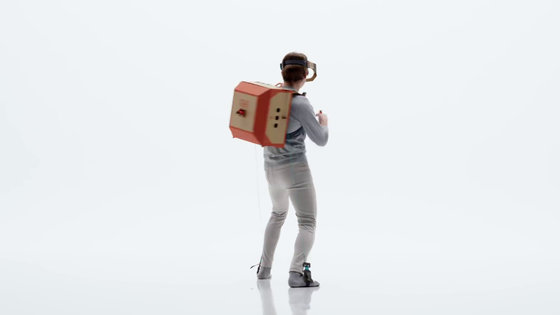 When I stretch my arms ......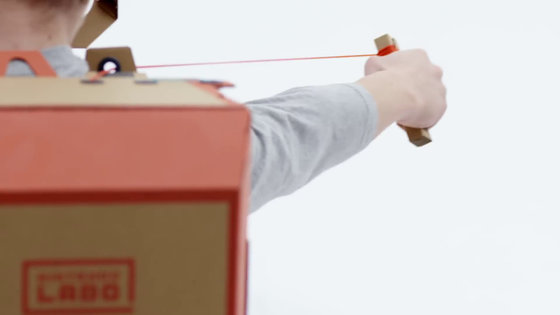 The robot in the game also feeds the right straight.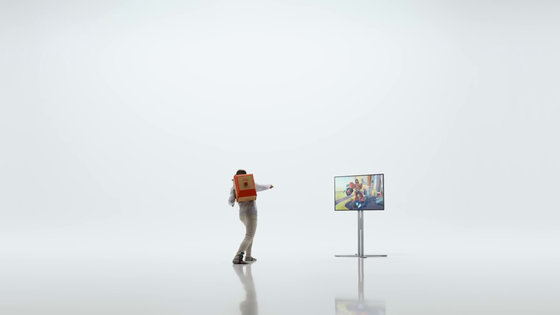 One of Nintendo Labo's three concepts is "make it"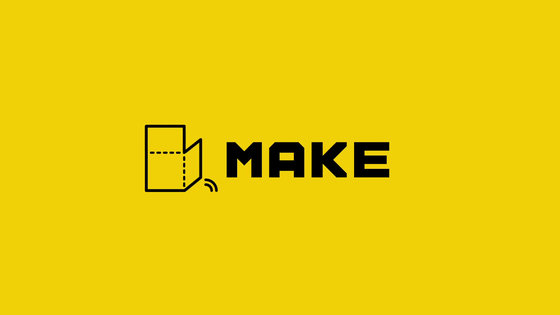 Cut part from cardboard and make Toy - Con with your own hand.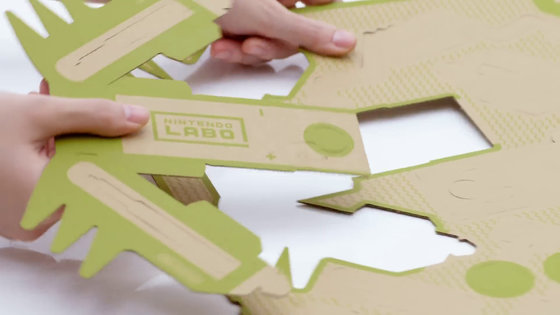 It is also possible to display how to assemble on the Nintendo Switch.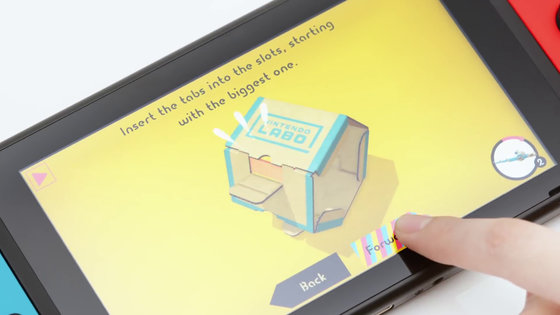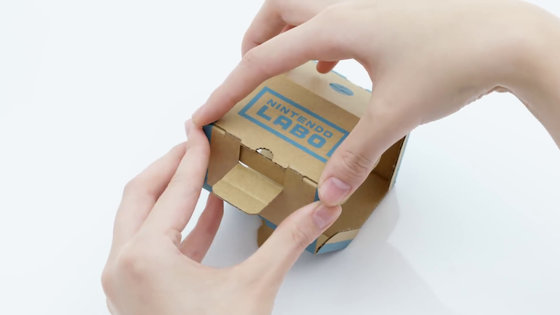 The second one is "playing"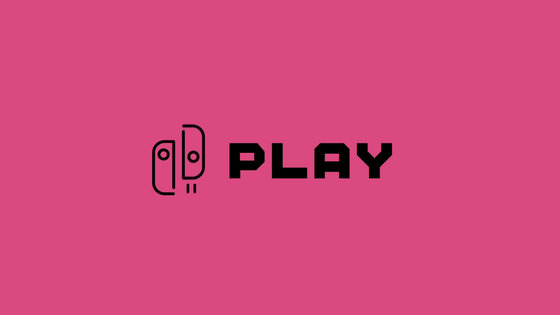 Bird type Toy-Con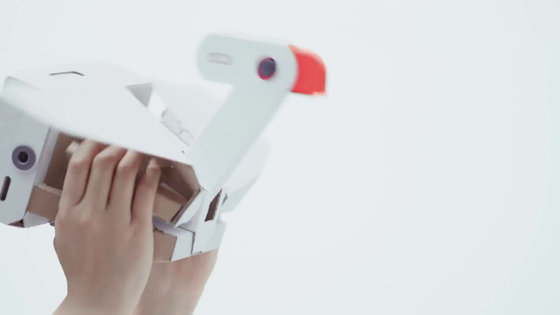 Handle & pedal type Toy-Con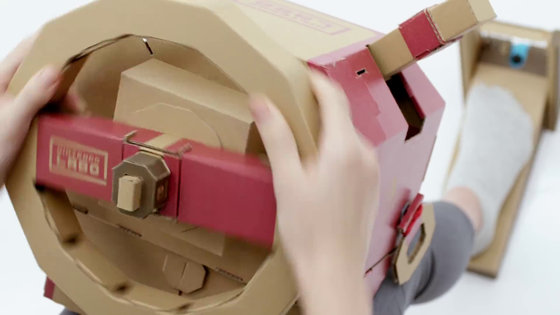 Camera type Toy-Con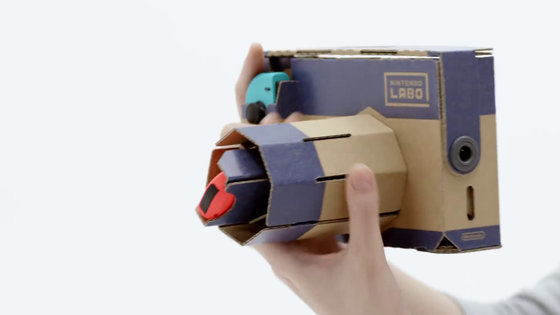 Gun type Toy-Con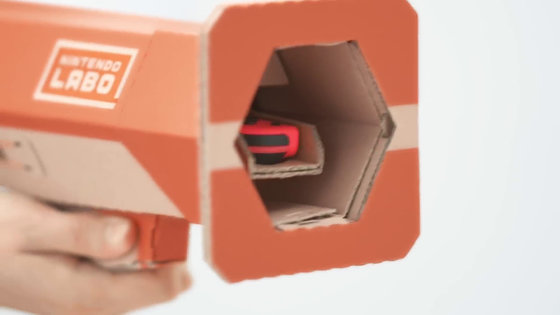 Various Toy-Con is preparing, such as.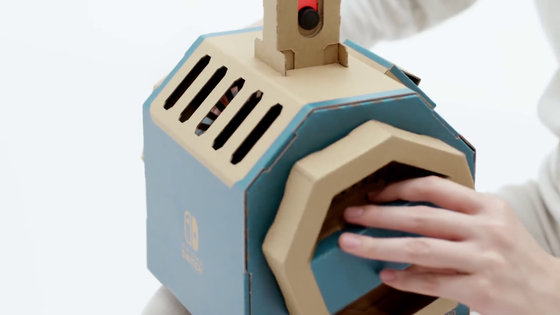 Toy-Con who can play with the whole body will detect the crouching motion firmly.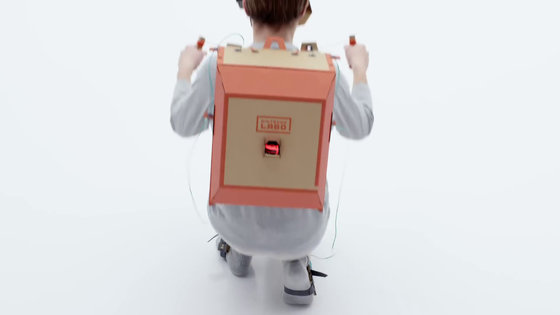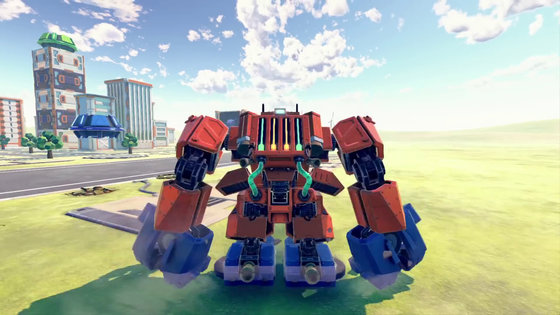 In addition to Toy-Con to step on with the foot ... ....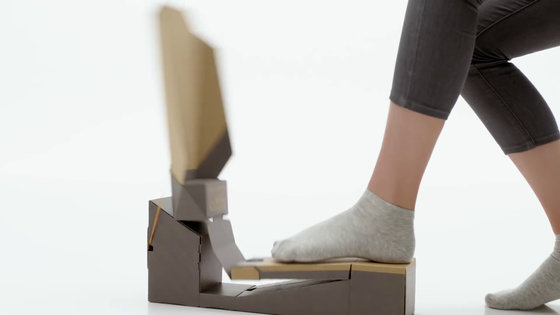 There are Toy-Con like the control stick, for example.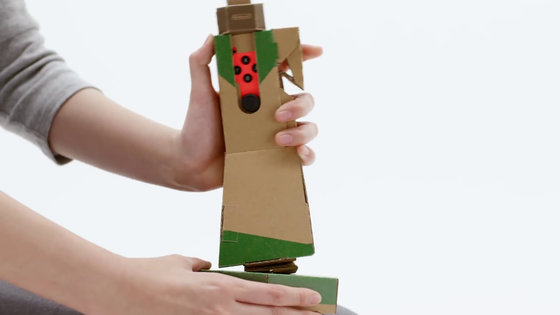 And the third is "I understand". The user can learn how Toy - Con is operating.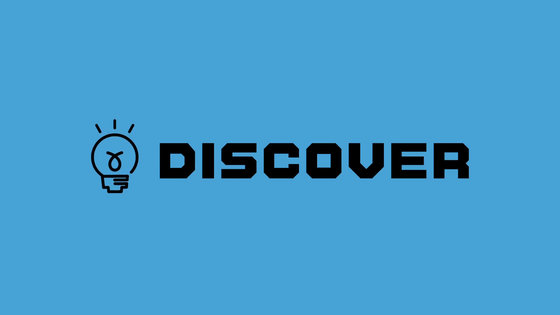 For example, inside the piano type Toy - Con is like this. Especially it does not seem to have anything in it ... ...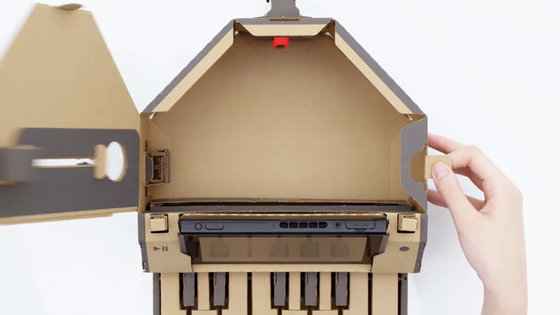 It seems that you can see a commentary on what happens from the dedicated software when you press the keyboard to see if the sound is going to sound. In the case of the piano type Toy - Con, it seems that using the Joy - Con on the right equipped with an IR camera detects the movement of pressing the keyboard.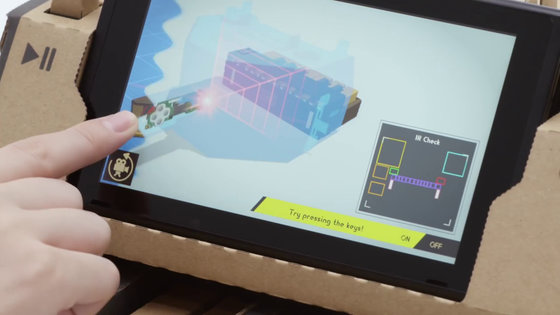 Furthermore, the school bag type Toy-Con ... ...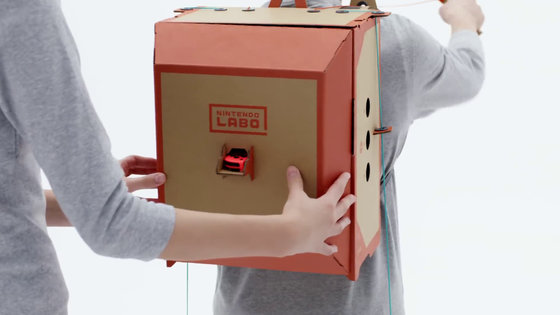 Like this. The modules attached to the back box and the both feet are connected by wires and it is possible to detect movements that stretch and contract the limbs.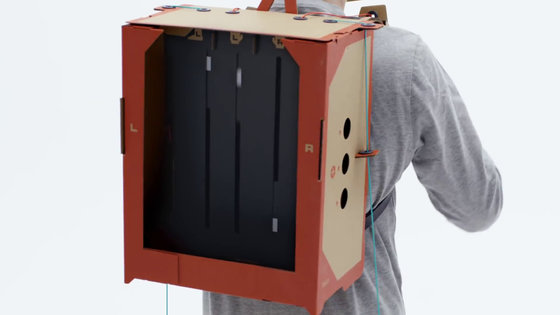 Why are you using a large amount of rubber bands ......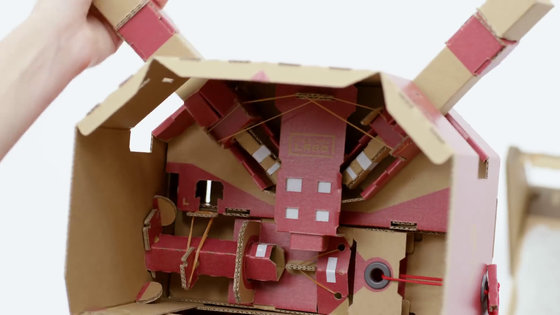 Handy Toy-Con.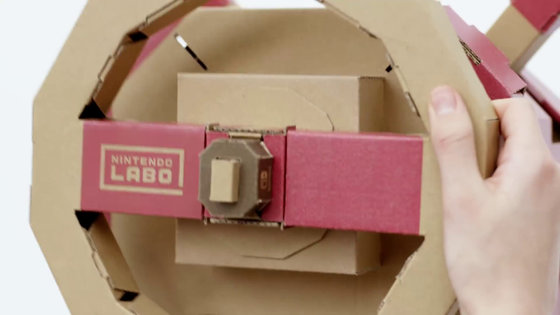 In addition, prepare a pen ... ...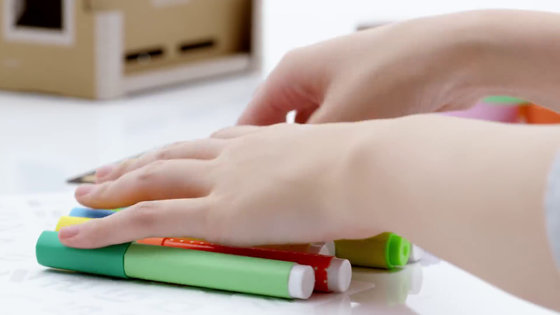 I paint Toy-Con in my favorite color ... ....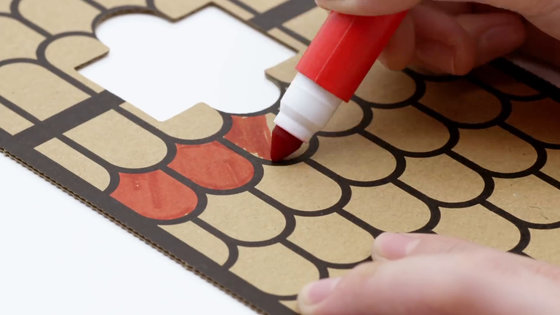 Decorate with masking tape, customize freely and OK.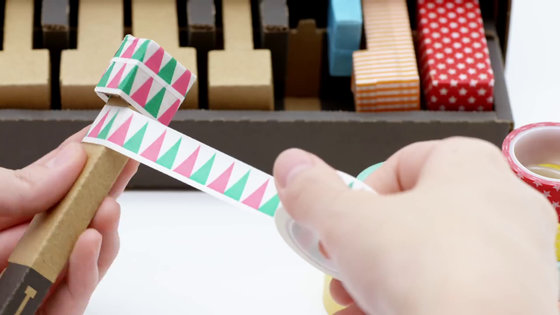 An example of customization looks like this.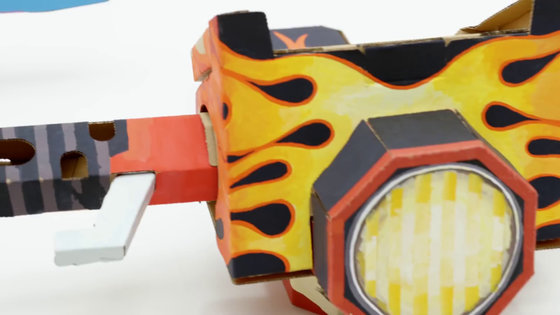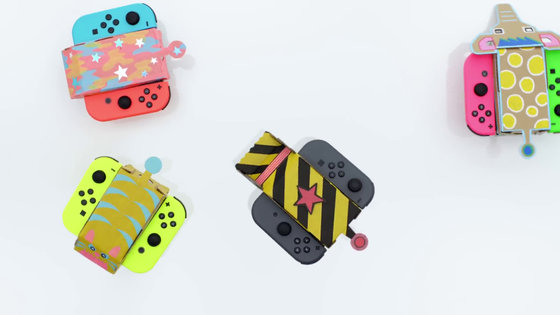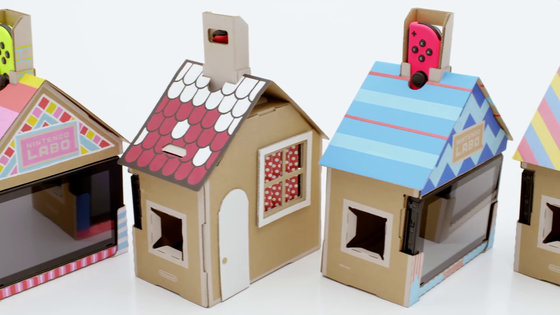 That's why there are various ways to use it, and it seems that Nintendo Switch's possibilities are expanded further ...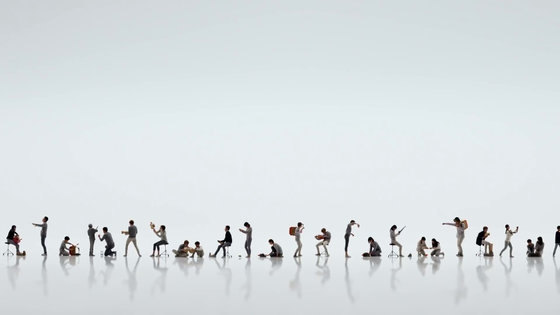 It is Nintendo Labo.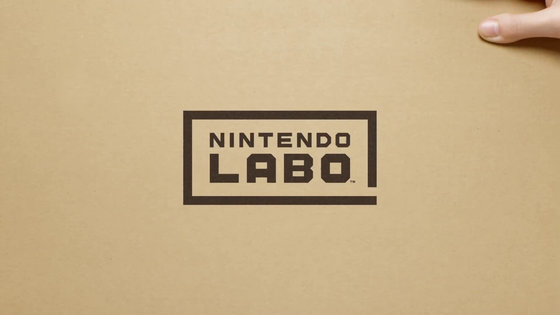 In addition, Nintendo Labo released on April 20, 2018.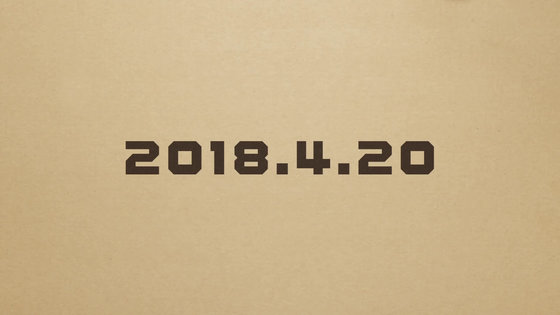 You can make 5 types of Toy-Con "Nintendo Labo Toy - Con 01: Variety Kit (Variety Kit)"Is exclusive software also set and it is 6980 yen tax excluded. Robot type Toy-Con allows you to play against the robot in the game and play "Nintendo Labo Toy - Con 02: Robot Kit (Robot Kit)"Is 7980 yen tax excluding set with special software.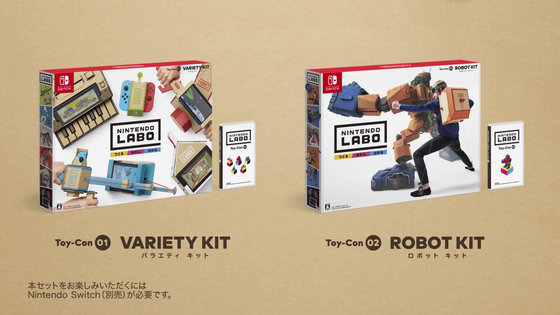 In addition, Nintendo will hold an event "Nintendo Labo Camp" that you can experience Nintendo Labo in two places in Tokyo and Osaka in February 2018. As this event requires children and guardians of elementary school children to participate in pairs, a person who says, "There is a child of elementary school student" who is interested, seems to be able to apply for participation. The deadline for participation is until January 31, 2018 (Wednesday), the schedule is Tokyo and Shibuya's holding is 3 hours from 15th February 17th (Sat) and 9th on February 18th (Sunday) 3 hours from 30 minutes and 3 hours from 15:00 on the same day. In Osaka · Umeda it is three times from 3:00 on Saturday, February 24 (Sat), 3 hours from 9:30 on February 25 (Sunday) and 3 hours from 15:00 on the same day .

Nintendo Labo Camp! - Making, playing, experiencing early understanding of parents and children understanding. | Nintendo Labo | Nintendo