"Jaaparaman" which friends of "Kemono Friends" eats, actually appeared in Family Mart, I tried two types of cheese curry & chocolate (rum sake flavor)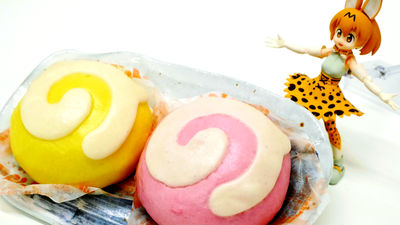 It also shined No.1 of "2017 Anime Grand Prize" which net users will seriously chooseA staple food of Friends appearing in popular anime "Kagomo Friends" is "Hamarama Bam"is. By that time, it was decided to appear in quantity limited from January 16, 2018 (Tuesday) by SNS voting plan which FamilyMart conducted in November 2017. Two types of cheese curry taste and chocolate (rum sauce flavor) taste are prepared, so if the Friends got crazy, it tried to eat it immediately what kind of taste the bamboo actually is.

The long-awaited "That food" of popular work "Kemono Friends" finally commercialized "Jaapariman" reproduced in Chinese style! ~ 2 kinds will be released in limited quantity totaling 1.5 million meals ~ | News Releases | FamilyMart
http://www.family.co.jp/company/news_releases/2017/20171221_01.html

Hamabakoman | Campaign | Family Mart
http://www.family.co.jp/campaign/spot/2018ffesta/japariman.html

Buruman comes out during the play is a buns that is supplied as food for Friends. The following image is "Figma beans friends serverleIt comes with "Himaman".



And it appeared in Family Mart, Baman is like this. It is yellow on the left with crispy cheese curry flavor, right pink colored chunk of chocolate (rum sauce flavor) taste.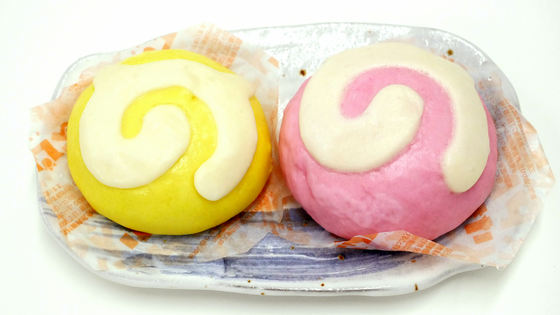 Then, the cheese curry flavor (130 yen including tax) of the bamboo cake is a white fabric on the yellow cloth, and the letter of "of" which the ears which are symbolically used in "Kemono Friends" grew were written.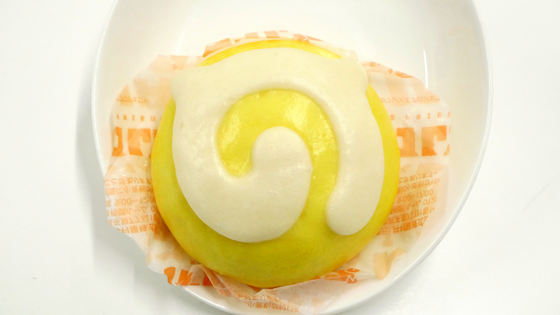 Compared with iPhone X with long side 143.6 mm side by side.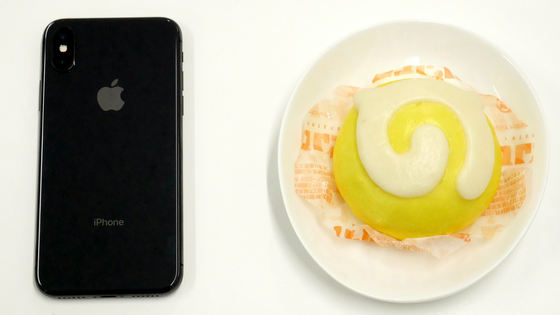 Then, when trying to break the cheese curry taste of Bamaraman, inside was full of curry roux.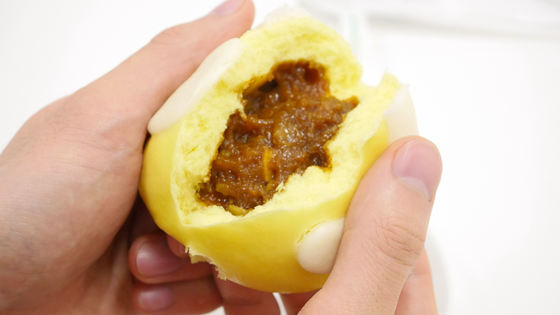 As soon as you eat, Curry Lou is a spicy seasoning more than you thought, a bit more severe to those who are not good at hotness. However, because the fabric is finished a little sweetly, the hotness quickly softens. The flavor of the cheese was not so strong, and when the editorial staff who is not good at cheese tasted it, it was "It can be edible without problems".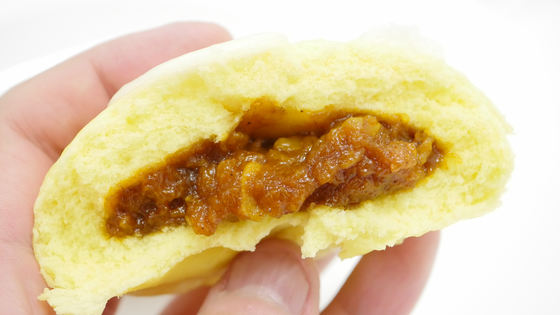 This time, it is chocolate (rum sauce flavor) taste of bamboo starch (130 yen including tax). This is also drawn on the pink fabric "white" in white.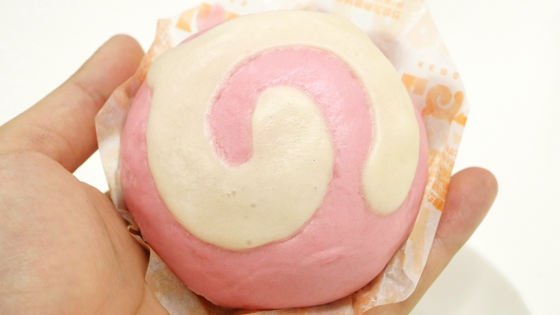 When I tried to break it, there were lots of chocolate sauce in it.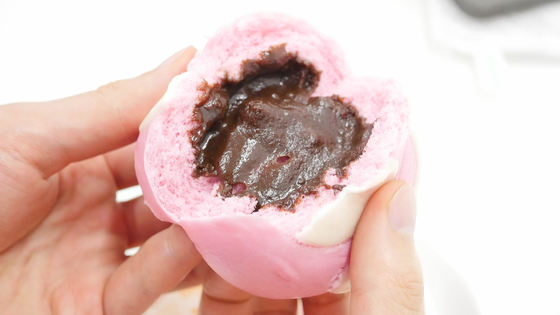 When you eat a bite, the sweetness of chocolate spreads throughout your mouth. I was using a rum liqueur, it certainly had a smell of liquor, it was like a luxurious adult sweet.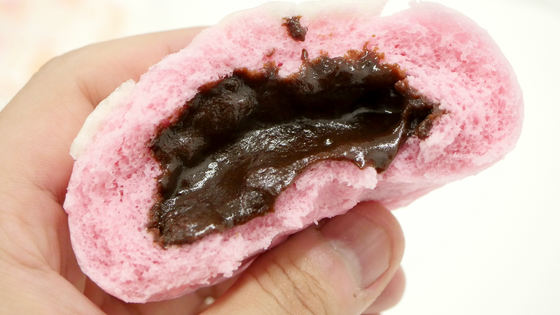 Then the cheese curry flavor and chocolate (rum sauce flavor) taste of bamboo starch will be sold at the nationwide store of FamilyMart · Circle K · Sunkus from Tuesday, January 16, 2018. Because there is only a total of 1.5 million meals in a limited quantity, it is good appreciation to get people who want to eat as soon as possible.