Vibration speaker "TOUGH BEAT" which sticks to every plane and makes sound on the entire face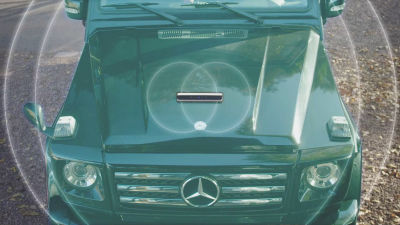 Practicalized "SoundVu mounted liquid crystal display" in which sound comes out from the screen for the first time in the worldauthenticBut vibrating speaker that creates sound by vibrating stuck objectsTOUGH BEATWe announced.

What kind of speaker is "TOUGH BEAT" can be understood by one shot if you see the following movie.

【World's first】 Bathe in the sound! Vibrating speaker "TOUGH BEAT" to create a powerful sound just by putting it realized complete waterproof & wireless! - YouTube


A line that arrived at the lodge.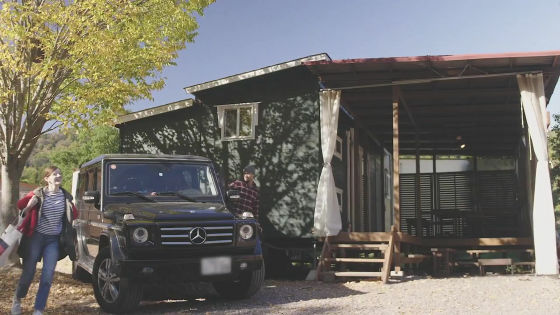 Prepare chairs and tables and barbecue seems to start.



Placing the extracted vibration speaker "TOUGH BEAT" on the hood of a car ......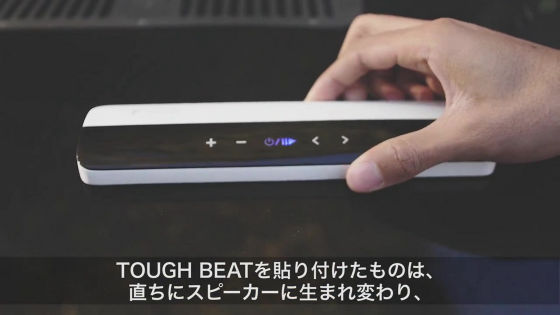 The entire hood quickly changes to a speaker. We will rebuild the whole space into live space.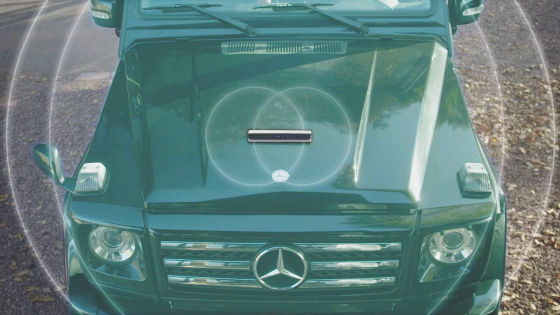 By using TOUGH BEAT, it is possible to play sounds throughout the face.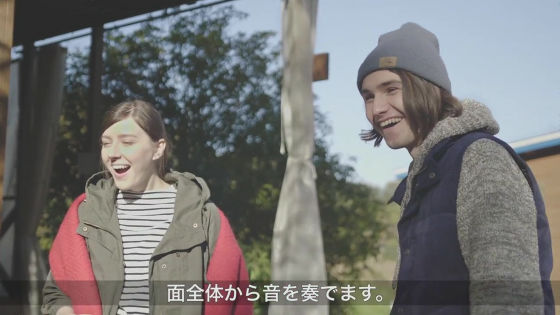 It is a plane wave with wide directivity and achieves sound quality close to natural sound.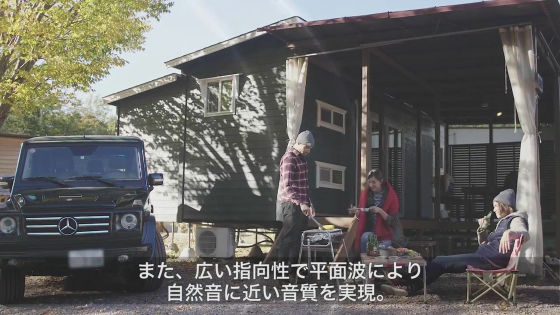 This time, put TOUGH BEAT on the table and make the table speaker. In the vicinity of the sound source it is gentle to the ear, and even if you are away you can keep the volume that will not change until a certain distance.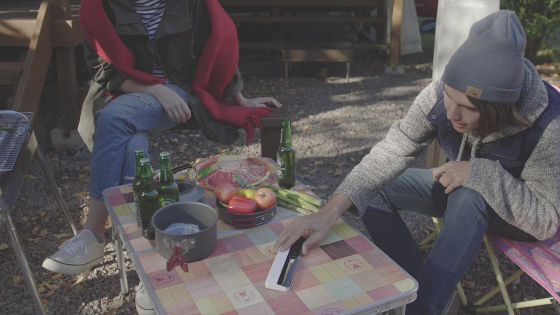 TOUGH BEAT can be affixed to any material using an attachment exclusive sheet.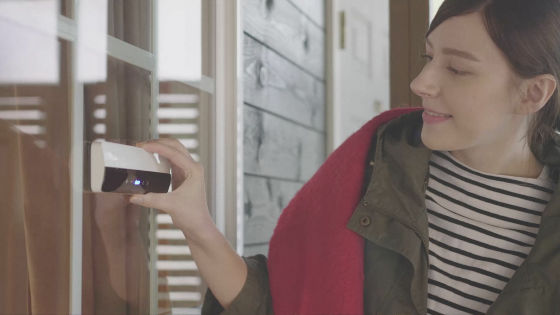 You can enjoy the difference in sound quality for each material.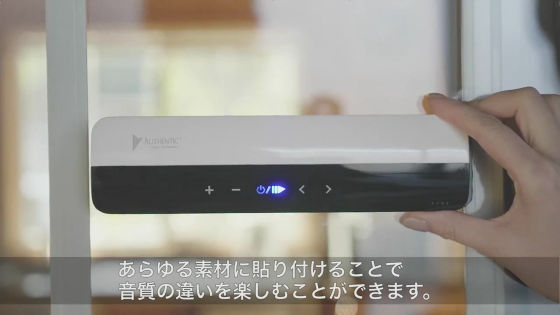 It is a fully waterproof design conforming to IP7 making full use of the flat panel speaker's mechanism ......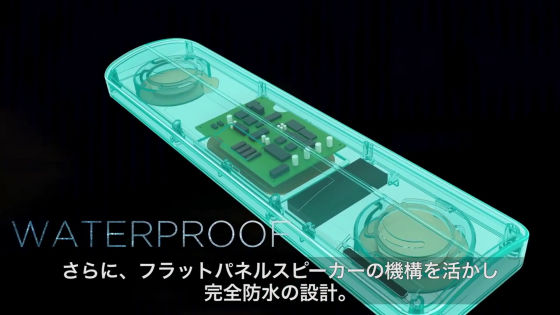 It is OK to wash it. It can be used in kitchen and bathroom.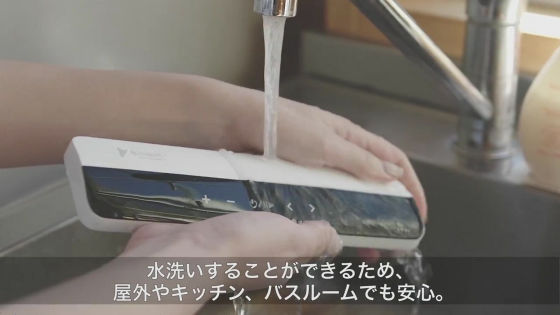 The size of TOUGH BEAT is 230 mm × 60 mm × 18 mm and weight 240 g. It corresponds to Bluetooth 4.1, the maximum communication distance is 10 meters, and the continuous reproduction time is about 6 hours. According to Authentic "It is the world's first complete waterproof wireless flat panel speaker".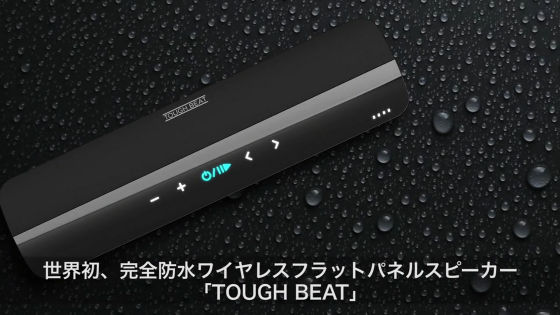 TOUGH BEAT is a vibration device "Exciter" which is a mechanism for vibrating the plane and outputting sound.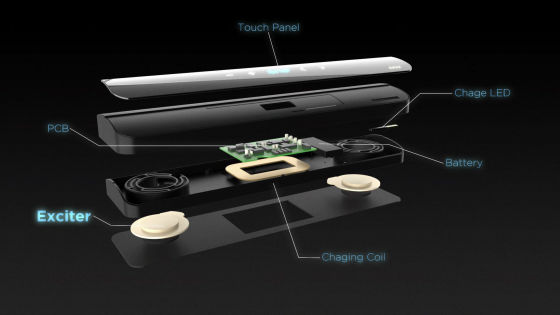 Of course it corresponds to stereo.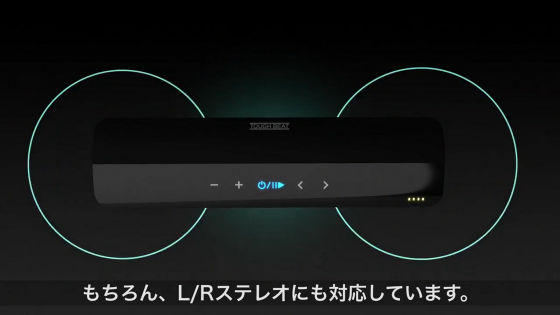 It also supports wireless charging. Just place it on the included charger, you can easily charge it.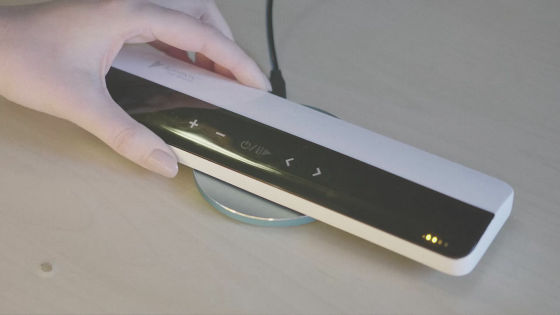 TOUGH BEAT is a speaker developed by Authentic International, a subsidiary of NEC, and is a new vibration speaker that enjoys a powerful sound from all the pasted surfaces. Wireless connection by Bluetooth is possible, design which lost all kinds of terminals, so you can carry "sound" to your favorite place.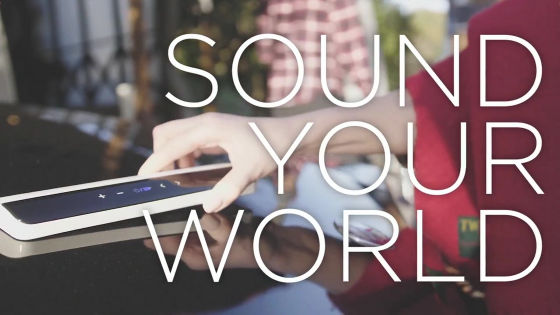 Authentic is a cloud funding site GREEN FUNDING, with the target amount set at 1 million yen and recruiting investment. The target amount is cleared in just tens of hours from the start of the project and over 5.3 million yen investment is gathered at the time of article creation.

In the TOUGH BEAT project, TOUGH BEAT can be acquired with white / black favorite color with a capital of 13,000 yen for the first-time arrival of 400 people as early bird benefits. Shipping of goods is scheduled for mid-April 2018, shipping fee to domestic is free.

【World's first】 Bathe in the sound! Vibrating speaker "TOUGH BEAT" to create a powerful sound just by putting it realized complete waterproof & wireless! | GREEN FUNDING by T-SITE
https://greenfunding.jp/lab/projects/2018?planner_id=39529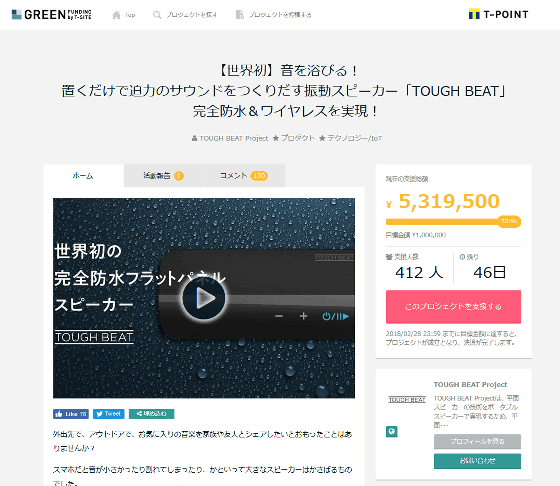 The deadline for investing in TOUGH BEAT project is until 23:59 February 28, 2018.

· Continued
I tried to actually use "TOUGH BEAT" which sticks to the plane and makes the whole face a speaker - GIGAZINE