I prayed for a disease-free breath of a year and ate an Otoya's "Northern Spring Growth"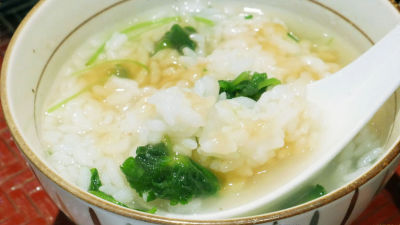 At Ootoya from January 3, 2018 "Spring noodles"Is provided. According to the official announcement "It is a gentle taste of Nanasaki with seasonal and white rice cooked with kelp juice and a combination of soup stock and soy sauce based sauce". There are various opinions,Nanakusa Yu"Human day's festival" which is a day to pray for a year of harvesting and disease-free breathing A taste of spring seasonings at Ootoya a little more quickly from the morning of January 7th.

Spring nooko shrine | Information on menu | Ootoya properly with rice.
https://www.ootoya.com/menu/detail/002623.html


At Ootoya, "Spring noodles shoesui" is sold for today and January 14th at stores and for a limited time only. Seven grass and white rice are cooked with kelp soup and gentle taste of Nisekusu is combined with soup stock and soy sauce based sauce. Please relish.https://t.co/uJW0Vgxyvqpic.twitter.com/hrlM93zYnc

- Ootoya rice bran (@ Ootoya_Gohan)January 3, 2018
Arrived at Ootoya.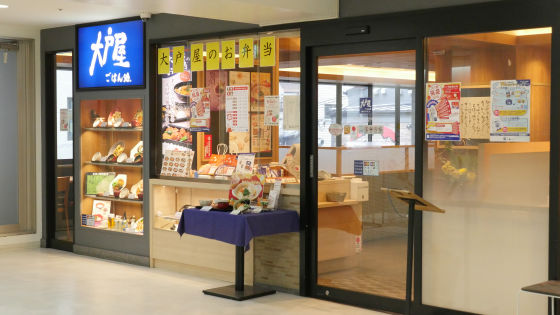 I will order 'Nanakusa Sousuzu' (293 yen including tax) immediately. In addition, Nagasaki Sousuke is supplemented with 108 yen including tax, you can change rice from white rice to five grain rice containing sesame etc, but this time I ordered in white rice.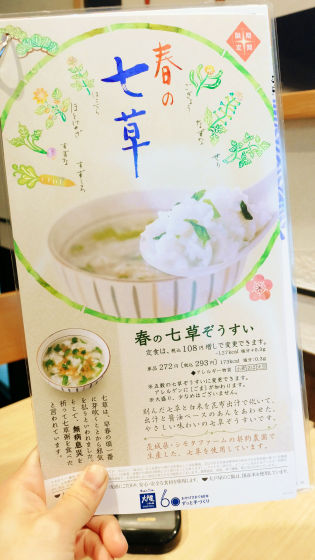 Nanasaki Sousuke arrived in the cafe and arrived.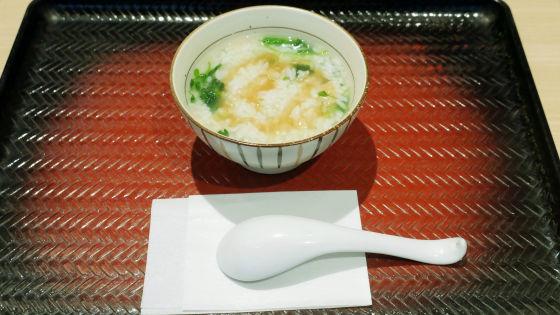 Brown soy sauce based sauce is put on the top and green spring seven herbs are interspersed with.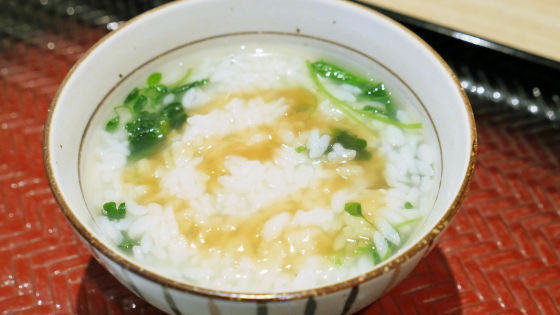 It is like this when compared with iPhone 8.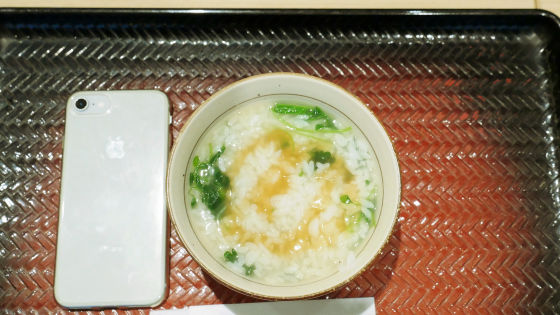 When I tried to eat it, it seemed that the seventh grass of spring was shakyaki and it was perfect for the tired stomach with the New Year 's party and New Year' s cuisine, because it is a gentle taste that was combined with soy sauce based drinkers.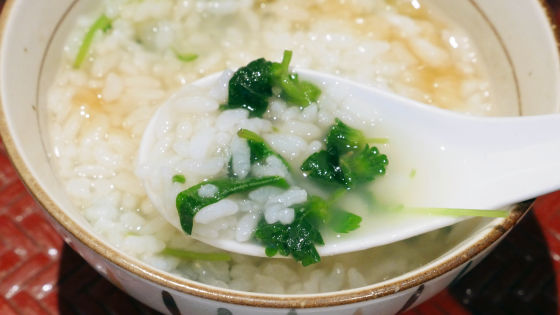 Herbs porridge is because it is time-limited menu that is provided in the Odo shop across the country, except for some stores until January 14, 2017, people became concerned about is looks good idea to leave tasted as soon as possible.