I have eaten "Young chicken and vegetables black vinegar an appetanete" which is sweet and sour vinegar for fried from freshly crushed freshly cut clothing at Yayoi restaurant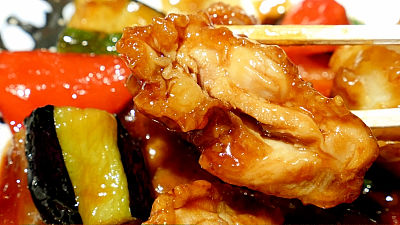 From April 4, 2017 Yoyoi eaves "Chicken with black vinegar of young chicken and vegetables"Has appeared. I have eaten set meals with somewhat healthy sounds that they are tied up with vegetables and young chicken with black vinegar with a refreshing acidity and rich blend of rice vinegar and barley black vinegar It was.

"New vinegar and vegetable black vinegar dish newly released" April 4 (Tuesday) limited release new release! | What's New | Yaoyui
http://www.yayoiken.com/news/view/199

Arrived at the Yayoi restaurant.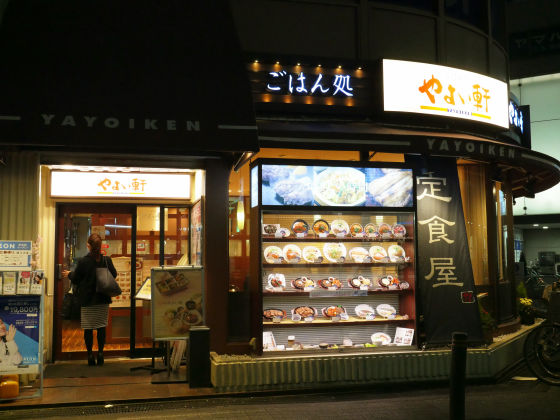 I will buy a ticket and get a seat.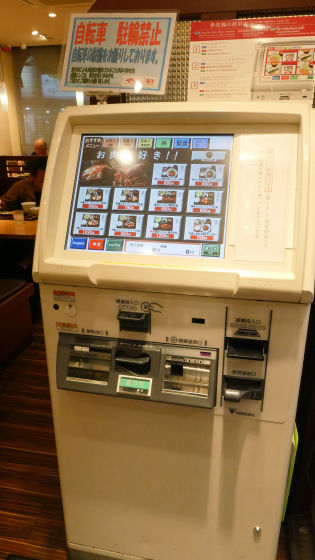 At dinner time, the interior was somewhat crowded, but "Chicken and vegetable black vinegar dish settlement" arrived in about 10 minutes after ordering.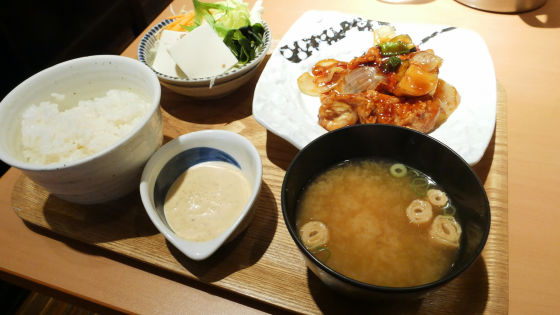 When comparing the size with the iPhone SE with the total length of 123.8 mm this is about this.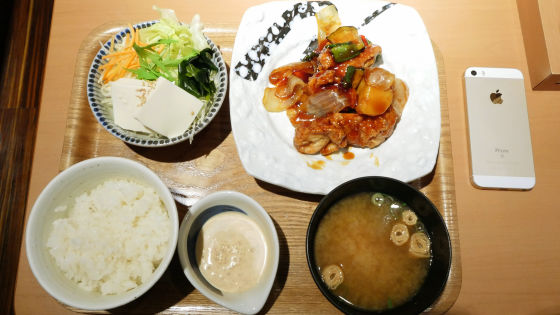 When I look at the main dish, black vinegar is involved with plenty of vegetables and fried.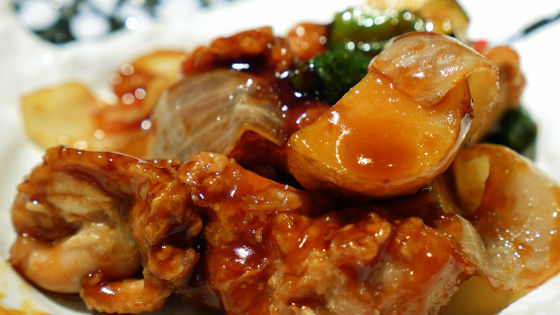 Deep fried is cut into bite-sized pieces.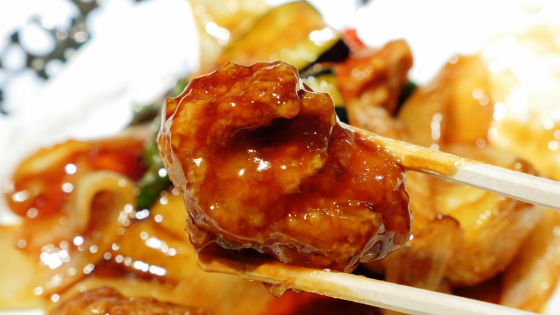 When I tried it, the clothing was crispy and crispy with a crunchy sound. Chicken is juicy and soft peach meat, sweet and sour vinegar sauce is put on it, so it is a refreshing aftertast though it is an oil. I have plenty of vegetables, but I have junk clothes and meat juice and ate meat! I also have a satisfying feeling firmly.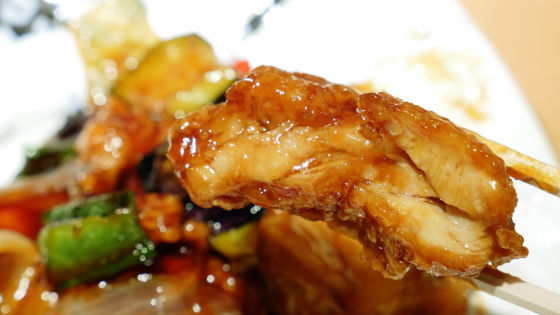 For vegetables, potatoes fried in Hokuhoku ... ...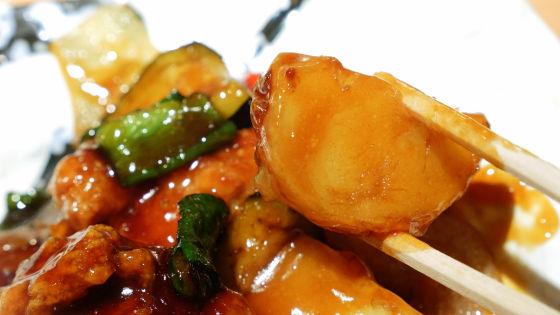 Eggplant · pepper · paprika · onion etc. Both of them do not leave a feeling of shakijaki, often with fire and soft.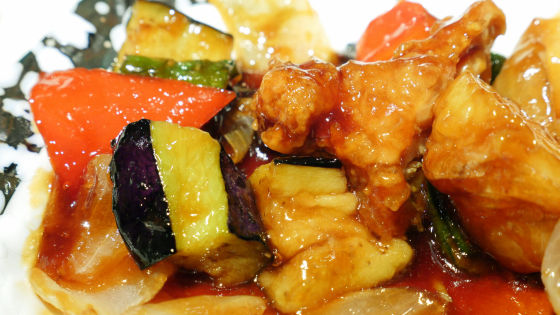 Black vinegar sauce is sweet and sour, but since fried tofu has a solid soy sauce like taste, rice goes smoothly.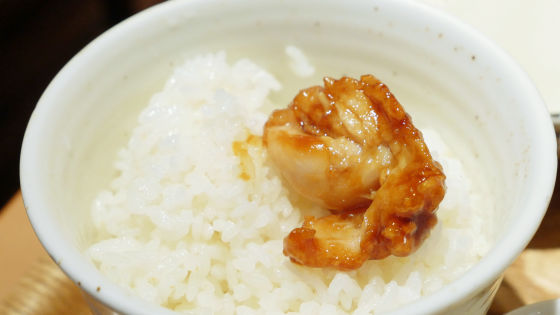 Salad with tofu garnished with sesame dressing.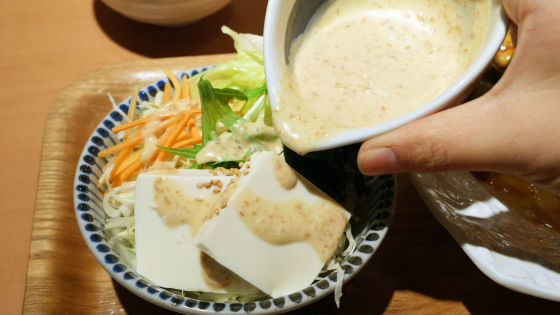 In the fragrant sesame dressing there is a fluffy citrus scent like yuzu, a refreshing salad.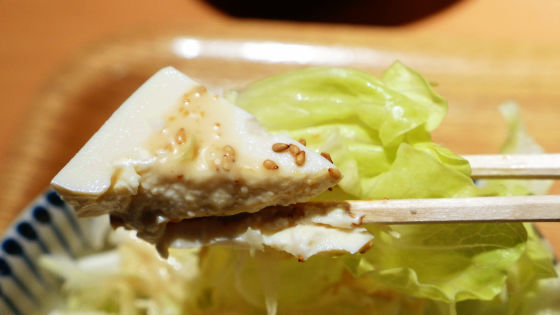 The ingredients of miso soup were leek, miso and seaweed.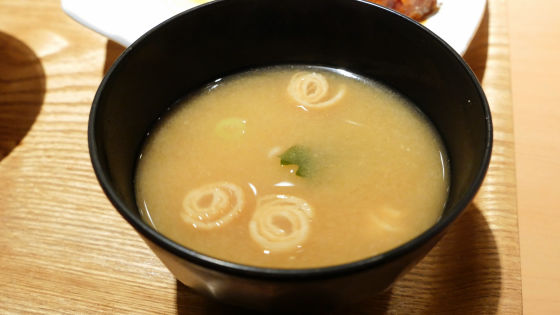 Because it is in the main dish, since fried was 4 pretty, it may not be the time of the mood of "I want to eat meat!", But various things such as vegetables and tofu are used As a set meal, recommended when you want to eat well. The price is 790 yen including tax.