Hokkaido Hokkatei's summer cold noodles "cold Chinese" and "cold noodles" tasting review


In Hokkatei operated by Hawkslay, cold noodles exclusively for summer have appeared on Thursday May 15 (Thursday). Four kinds of chilled Chinese lemon and lemon sauce, cold noodles and mini - cold noodles, this time I bought 3 items excluding mini udon. Temperature has soon got higher, it has become a pleasant time for such a chilled menu.

Review from below.
New product information | Hokka Hokkatei TOP | Hokka Hokkatei Kansai Region Headquarters Hakususurei ◆ Japanese style

First of all cold udon. Equipment is Konami green onions, squirrels, seaweeds, radish roses, Chikuwa sky.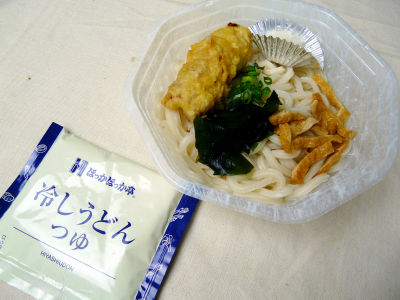 Combine lightly and cook it. Udon has a pretty odor but it is easy to mix when putting on it. It is delicious with a sweet seasoning and warm chikuwa tempura with tsuyu. Very refreshing, the perfect menu for the summer.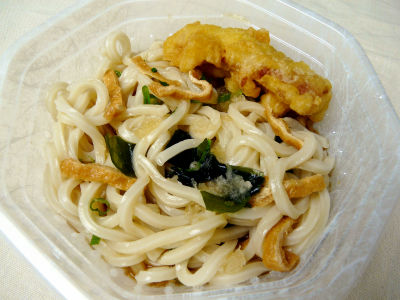 Cold chinese lemon sauce, with mustard.



The ingredients are chicken meat, crushed eggs, shiitake mushrooms, cucumber, seaweed, red ginger, tomatoes. It is slightly sour taste of orthodox "cold noodle", the taste tightens with mustard.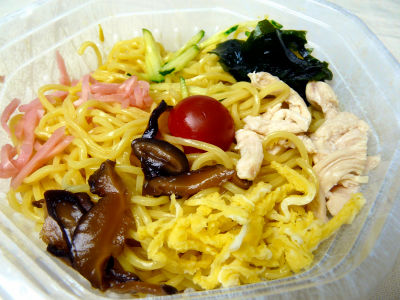 Last cold Chinese sesame seeds. Equipment is the same as lemon.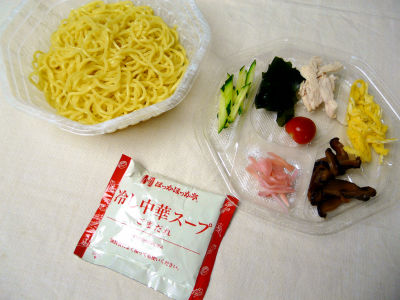 There is plenty of sesame's sweetness, and the spicy spirit came afterwards. Sauce is quite rich and receives a feeling that it is crisp but also rich.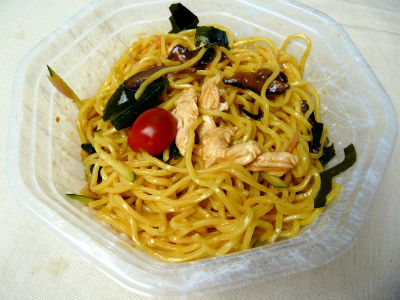 In the editorial department, cold Chinese food was popular, and it was a menu that seemed to be just right on a hot day.