Acquired patent on "Virtual fitting mirror" that Amazon can freely change scenes and experience trial fitting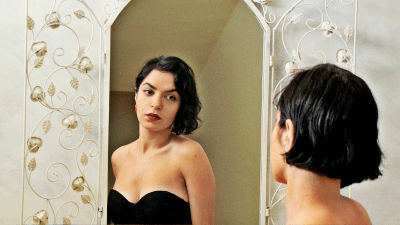 Bystefania ballerini

Amazon got a patent on the virtual fitting mirror of the "full-length type". With this virtual fitting mirror it is even possible to not only "wear" clothes without trying on, but also to reproduce the fitting scene and coordinate.

Patent #: US009858719 - United States Patent
http://pdfpiw.uspto.gov/.piw?Docid=09858719

Amazon patents mirror that puts you in virtual clothes and virtual locales - GeekWire
https://www.geekwire.com/2018/amazon-patents-blended-reality-mirror-shows-wearing-virtual-clothes-virtual-locales/

The schematic diagram of "Amazon's patented" virtual fitting mirror "is as follows. According to the information of the patent publication, the mirror is a special one that can reflect and transmit light, and it is said that the display, the camera, and the projector together generate an image. You can create a model by recognizing the user's face and eyes and arrange it according to the situation (scene) setting of the virtual space displayed on the display. For example, you can try on a dress at a party venue, try on a suit at the office, try on a swimwear on a tropical beach, and so on. Since it is a 3D model that is reproduced with the virtual fitting mirror, I can go around 360 degrees and check the design.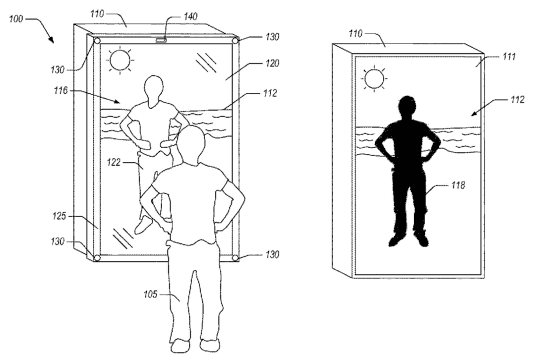 Of course, not all patented ideas will be commercialized, but Amazon has been known to focus on the fashion field in recent years, already a speaker with Alexa & Camera and fashion check available "Amazon Echo Look "Has been announced.

Will Amazon, which controls every market, capture the fashion market too? - GIGAZINE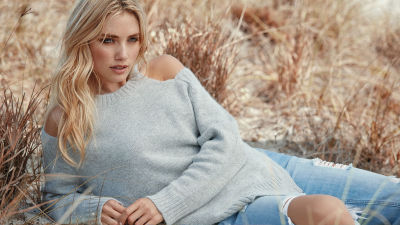 "Amazon Echo Look" with camera capable of 3D scanning in 360 degrees all directions has appeared, which clothing suits in machine learning Alexa advises - GIGAZINE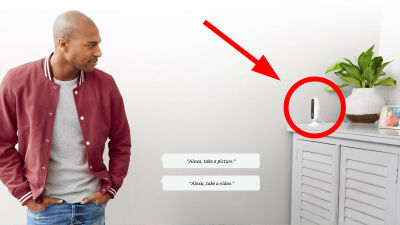 In addition, Amazon will develop 3D try-on modeling software in October 2017Acquired Body Labs, And the possibility of steadily preparing for the realization of "virtual fitting mirror" seems to be high.

·bonus
The idea of ​​trying on clothes of your choice without actually wearing clothes using digital technology has existed so far, and in the Grand Front OsakaDigital space that you can try on your favorite clothes with your own images reflected in real timehad.

Digital space that you can try on your favorite clothes with your own images reflected in real time - GIGAZINE