Interview with Okata Ding who has made a series with "Ghost in the Shell ARISE / New Theater Version" Full Collection BD-BOX release commemoration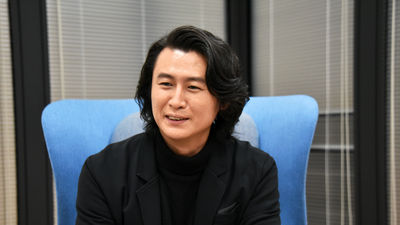 Masamune Shirow's manga "Ghost in the Shell" as the original, both the movie that was released in 1995, "GHOST IN THE SHELL / Ghost in the Shell", was delivered and broadcasting from 2002, "Ghost in the Shell STAND ALONE COMPLEX "different as the" Ghost in the Shell SAC 2nd GIG ", a story of up to Ghost in the Shell formation is drawn" Ghost in the Shell ARISE "(border: 1 ~ 4 / PYROPHORIC CULT) and" Ghost in the Shell New Theatrical edition "was recorded,"Ghost in the Shell ARISE / New Theatrical Version Blu-ray BOX"Was released on Friday, December 22, 2017.

In commemoration of the release of this commemorative item, I made a series composition / screenplayOkataI was talking to Mr. Ogata about herself again about the Ghost in the Shell, and as creator himself.

Ghost in the Shell Information Site
https://v-storage.bandaivisual.co.jp/sp-site/ghost-in-the-shell-special/

GIGAZINE (hereinafter, G):
To Okata san, I have heard stories with Kazuya Kazuya 's coach before the "Ghost in the Sheriff' s New Theatrical Version" is released, so this time I would like to talk about various stories that do not overlap with that time. Thank you.

"Ghost in the Shell" can absorb a variety of things, Ghost in the Shell New Theater Version Interview with Kazuya Kanase General Director & Scriptwriter · Mr. Okata-guitar - GIGAZINE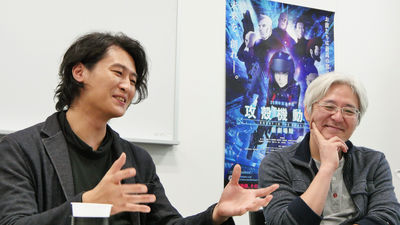 G:
Okata says "Okata Doku nochi here Shibuya police station detention house"As written in 2015, it is experienced in arrest, 9-day detention living life, release and non-prosecution in 2015.



This is after "ARISE" and "New Theater Version" have been released, it is exactly what you experienced "This is the public authority?"

Okata (Okinawa) (Okinawa):
Do you want to connect there? ... (laugh)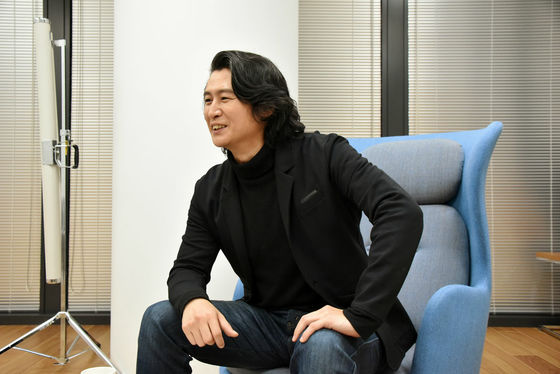 G:
On top of that, if there were experiences before "ARISE / New Theater Edition", was there something like this that could be reflected in the work?

Ok:
In the first place, there is something like 'doubt to the police' from the establishment of Public Safety Section 9 in "Ghost in the Ghost in the Shell". In that respect ... ... and say, "You wrote the right thing".

G:
(Lol)

Ok:
Rather it was not wrong, I did not think it was right so far. I thought that it was fiction, (laugh). If public power does not turn towards citizens and citizens, and aims to survive themselves, we will stop doing more and more "should not have done". Instead, Public Security Section 9 breaks political circumstances and does what it really does. "Because there are such people, the story holds true" I was encouraged. "That view of the world was not wrong,ShiroTeacher. "

(All lol)

Ok:
However, denying the authority itself will inevitably collapse the state, so it will not break, there is no choice but to do "surgical operation" successfully. The Public Security Section 9 is drawn with its original work and movie 'GHOST IN THE SHELL / Ghost in the Shell' and the TV series 'STAND ALONE COMPLEX'. In that respect, I think that it was good to write the ninth section of "ARISE" which is still clumsy, yet immature enough to hit a person who does not have to hit.

G:
I see. What Okata san wrote was not so far off compared to what I saw.

Ok:
I agree. There are places where Japanese take a national media strategy. Looking at the drama that the police and prosecutors are cooperating, I think that it is "lovely!", But in reality such people do not. But I am surprised that this is surprisingly uncommon. When the police get informed, depending on things they become __ __ ___ ___ 0

G:
It is exciting (laugh)

Ok:
Every year, the incident that "This is a high point" is said to be largely decided. For example, because the transfer fraud is high, it says "This is !!" but if the point is low, it is not so. However, when there are several examples of cases involving casualties from home runs, and public opinion is "dangerous about going out," the spending points are higher.

G:
Well enough, it depends on the movement of the world.

Ok:
It was good that I wrote characters transcending the movements of such public opinion and I wanted to write from now on. This is not wrong.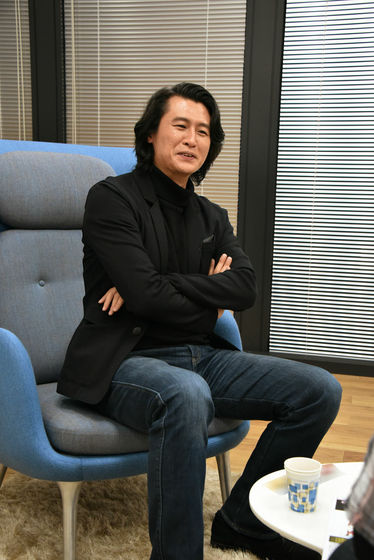 G:
When was the first time I met the original of the "Ghost in the Shell" that created the characters?

Ok:
I think that I bought it in a secondhand bookstore around the age of 16. Originally Professor Shiro's work was "Apple seed","Sengoku supercute shell ORION","DominionReading it.

G:
I almost read it (laugh)

Ok:
However, I wonder if it was a second-hand book due to the fact that "Shiro's book is too expensive to buy!" In 1995 the movie "GHOST IN THE SHELL / GHOST IN THE SHELLSince it was published, "This comic originated that movie", it is already treated as a textbook (laugh). I just studied, "How did the person who entered the movie earlier and read the original work?"

G:
What did you do with "study"?

Ok:
I tried to extract lines and break them apart, organize all of the composition and think about how they combine ideas from these ideas, such as "It's amazing, so much ..." ... I'm studying various things did. There are also numbers of characters. Perhaps I'm going crazy about "Ghost in the Shell" because of too much study here (laugh). It surely had a considerable influence, and when I write a novel, "Your novel seems to be calpis of stock solution, so I'm told to dilute it."

(All lol)

G:
Well, that's why it's packed like a cartoon "Ghost in the Shell". It is convincing.

Ok:
I am always thinking "I wonder?" I am afraid that when it is imprinted as a teenager, it becomes common sense.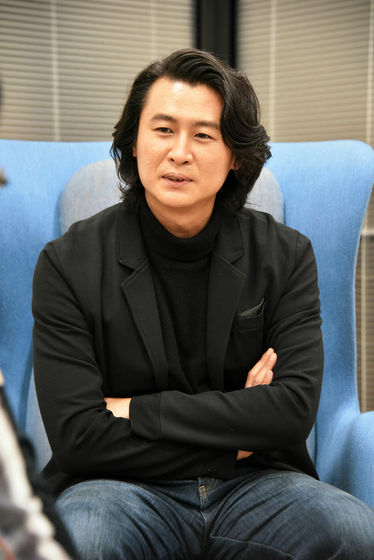 G:
In 2010Interview with WEB book magazinesI am talking that he was in the Kawagoe High School who was born in "Water Boys" model, and was in the art department and virtual reality club, why did you join these two divisions?

Ok:
I was interviewing about animation studios and publishers about "summer holiday" from about 16 and 17 years old, "I can not stop eating?" I was interviewing.

G:
What kind of answer did you receive?

Ok:
For example,Sea floatingI supervisedTomomi MochizukiHe gave me advice because "recruitment postings are posted in animation magazines". I was taught to the publisher's person that "The new award is largely like this". Also, send a letter like "What kind of industry will be the animation industry in the future?Isao TakahataSometimes I got a reply saying "I'm doing my best because this is me like this".

G:
How!

Ok:
"Hiring in Ghibli" was not written, but (laugh). Also, a voice actorChiba ShigeruI got a long reply from also. "Anime is like this, it's such a voice actor, it's almost everyone's cut, but I can do it somehow." Were you able to eat "was a proposition with a proposition (laugh)

G:
It is a very severe club.

Ok:
Thinking "How much level would you win a prize at the New Age?", I criticized each other as "I do not think such a place is useless", but when I do with young people it is almost a personal attack It became it, I got a gigantic enormity.

(All lol)

G:
I will do a gig ghost, but I still do it (lol)

Ok:
After it was over, I regretted it as a spring, so I had to practice it for three years, "I will make better things next time" as a spring (laugh). When I was a high school graduate I wrote a novel saying "Let's see if it can win or not", and as a result I was able to debut as a novelist.

G:
It was quite a dark high school era.

Ok:
There were many "copies" as training. I copied a lot of texts of various novels and manga lines and lines, but the thing I felt among them is that "the" Ghost in the shell "is peculiar. There is Cyber ​​Punk, Sir Boag Action, Detective, There is Destopia ... .... It's really exquisite balance to think "Why did you mix them all?"

G:
I see.

Ok:
"ARISE / new movie version" is to do what you can say that "I stain him". Then, once again, looking at "GHOST IN THE SHELL" and "STAND ALONE COMPLEX", everyone wants to do it.

(All lol)

Ok:
For example "Public Security Section 9". In "SAC" it means "to focus on all members", so even people who only have one frame coming out in the original are also tightly labeled, but "GHOST IN THE SHELL" cuts with BASARI , The colonel 's colleagues were as if there were only Batou, Togusa and Ishikawa, and Fuchsia also did not come out. On the other hand, everyone has taken cool statements at this point (laugh). In addition, "S.A.C." was doing what he wanted to do without being scolded so much by young and upbeat youngsters to fully express his libido and philosophy spirit. When that comes up to "ARISE", everyone has a posture saying "I do not do it."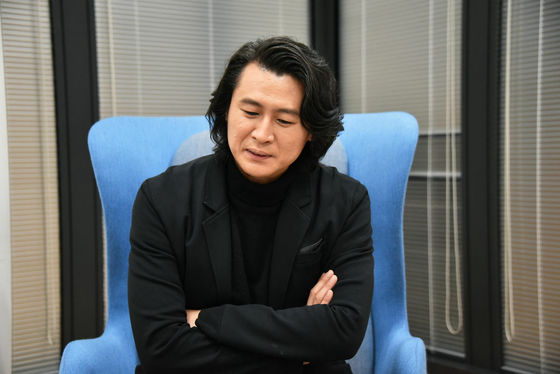 G:
It is different from the previous work based on the premise, is not it?

Ok:
"My success experience is this" has been completed, and I myself will be caught as saying, "This is a" shellfire "if it is said ... .... Under such circumstances, general coach Kurose was free. I say to the animator "A person who has never saw S.A.C. draws it", but such a person does not exist! (Laugh)

(All lol)

Ok:
"Neither S.A.C. nor GHOST IN THE SHELL said that everyone saw it because they do not have to study from now." It seems to be Freedom, but anyway, it is more important that being a serious attitude towards manufacturing is more important.

G:
I talked about "replicating" my favorite works. It seems to be importing into myself by copying, what was the reason for starting this?

Ok:
What was it ... .... When I was a child, I lived in Southeast Asia due to the work of my father, but I do not have amusement easily, so if I go to borrow to a child who got a comic or video, I borrowed I was doing something something like copying all the things back.

(All lol)

Ok:
Meanwhile, when a friend gets a Japanese comic or video, the character is naturally Japanese and the dialogue is also Japanese, so it is said that "you do not understand well, so you translate" so there is also a copy Because I was doing to translate everything in English and hand it to the other party, I think that it probably became a habit.

G:
Habitualization (haha). Have you been doing it even recently to copy things you like?

Ok:
It's hard to get the time, sometimes it is. For exampleKazuo IshiguroI always liked his work, recently "Forgotten giant"Although the sentence was a translation, it was very nice, so I copied a bit at the beginning. I have liked the work from before, so I was calling out to various people "let's animate" each time I do. ""Do not let me goOr, if you animate it, it will be amazing. If so, it will be the 2017 Nobel Prize for literature. I already took the head of the demon "I knew it was all" (laugh)

G:
(Lol)

Ok:
laterStephen Kingof"Mr. MercedesIt is a work called. This is because the scene at the beginning is too bad. A viewpoint that the morning is lined up early in the employment security office In front of a man 's eyes, there is a woman holding a baby and coughing while standing forever. To lend each other blankets and so on, saying "Let's live somehow", Mercedes runs and kills everyone.

G:
It is a messy idea (laugh)

Ok:
There was a depiction that kills the baby with each woman who hugged, I thought "This is impossible for me." I felt that I had to learn expressions that I felt so far, such as feeling the darkness so far, I do not have much time.

G:
I think that deadlines are always conscious of work, but do you have any technique to work on what kind of work to make it in time?

Ok:
The habit of working according to the deadline is attached, and after that, I will write it unless there is a deadline.

G:
Until when, it is amazing.

Ok:
Rather, I sent it earlier than deadline than I did not protect or kept deadline, but I got scolded at what seemed to be about 3 times the prescribed number (laugh)

This Ogata 's "I got angry over writing" episode is a novel "Chaos LegionIt will also appear in the posts and so on of the.



G:
It is also surprising that the side sent 3 times as expected. Three times the prescribed number! (Laugh) I said I was getting scolded that "writing too much".

Ok:
"Heaven and earth"in the case of,"Novel wild eraAlthough I was serialized in the series, I was told that at the time of the first episode it was 250 sheets of manuscript paper and "I will not post".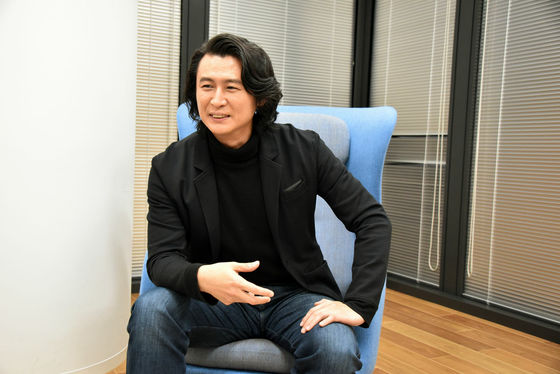 (All lol)

G:
I saw a story that the screenplay of "ARISE" was also quite large ... ....

Ok:
I do not do it with all the media (laugh). In the case of animation there is a translation of "Pera number", but I roughly 1 page is equivalent to about one minute, the amount of information in the case of "Ghost in the Shell" are many, because the words are many, fits in a minute if the original There are cases where the screenplay does not fit. In say how much protrudes, by there is supervision, with people packed tightly, because there are people who spread made to have between, there is a circumstance that is not constant. In addition to that, there are also situations where you have to write a screenplay one after another,Production IGThere are also things that Mr. san's collection was quick. It was collected as about "2nd copy" because "I have written so far".

G:
It seems so early in 2 drafts.

Ok:
I think there are parts that can be scraped yet, but it may be that you want to get into painting quickly.

G:
That means that Mr. Okata is feeling that "Because there is a deadline, it is stopped there" rather than being "deadlines".

Ok:
Because it is necessary to stop the brush when it comes to the deadline. Because it is a deadline, I try to make it work in time so far.

G:
In the interview I mentioned earlier, "About reading books one by one it was my reading, but" reading cardboard "became more and more proud of reading the materials. I will do it. " When was "ARISE / new movie version", what kind of materials did you read?

Ok:
Because the world drawn with "Ghost in the Shell" and the real world are a bit close to each other, I thought that "How much technology will develop in the future" and read various science magazines. So, although a lot of neta was extracted, the majority became a storage owning that "It will not become an animation."

G:
It sounds like a waste.

Ok:
There was no "picture". For example, cars with fully automatic operation do not have anything inside, so they are not visually interesting. Only the street light becomes a road. Even hackers do not have anything moving if you let AI do it, at most the access lamp blinks shiny.Optical camouflageEverything will disappear after all.

(All lol)

Ok:
The more I studied digital technology, the more it fell into the hole "There is nothing to draw", what to do.

G:
The meaning of "impossible to imagine" has changed.

Ok:
Then, you have to make the virtual reality world funny with human hobby. I suppose you are remodeling the body of Cyborg with your own motivation though you do not need it. Realistically, it is easier to exchange with those who had the same form as cyborgs as standard items.

G:
It has no body and no lid (laugh)

Ok:
In that case, we will reach the depiction like the clone wars of "Star Wars" fighting the same appearance of Battle Droid and clone / troopers who showed the same appearance. If so, the US military is conducting operational testsDog type robotI thought that it would be better to take something awful, such as carrying a thing with only a torso and a foot without a head and a tail like it is, but it also fit into the world of "offensive shells" Absent. But, thanks to you, I was able to answer scientific interviews.

G:
OnceGame companyAs one of the reasons I worked for, I answered interviews that one wanted to experience the company and society, the other was feeling to study computers, but even now I still chase IT news, Are you doing knowledge?

Ok:
Recently I've been lying a bit and I am listening to stories from people who are doing that kind of thing. The state-of-the-art things are increasingly complicated and there are things that "as much as the latest one gets broken", so I asked the person who broke using "Sokitama" "How was it?" For the PC system, it is like going into the slipstream behind the beginning two or three steps behind. "Would you like to change the specification over to Windows 10, etc.? I can not do it so much!" (Laugh)

G:
You are using a PC for manuscript writing, are not you?

Ok:
That's right. Recently on the iPadGoodNotes 4I am using an application developed by an American editor. If you use GoodNotes 4, you can handwrite on the iPad, so you do not need copy sheets anymore! (Lol)

G:
Were you using copy paper until then?

Ok:
It was about checking Gera, how many times I would print it, how many times my bag was broken by the weight of the paper bundle ... ....

G:
With the weight of the paper bun ... ....

Ok:
When using it for about half a year, the joint of the hands can be broken apart. Since the paper is heavy and sharp, the corner of the bag gradually breaks. Therefore, manuscript management puts PDF in file management software of iPad. It is super easy.

G:
The style has also evolved steadily.

Ok:
I use editors for programming. It's super convenient to make a plot.

G:
Is it for programming?

Ok:
Since the editor for programming is sure to be able to divide the upper structure and the lower structure, it is very convenient to edit "main theme" "each character" "depiction" "fine story". It tells a detailed person "Tell me if a good editor software comes out".

G:
If that is the momentum, does not it start when you notice someday?

Ok:
No, no one at the forefront develops editor software by himself and starts doing things like "This is better for incorporating in Windows 10". I do not want to go there (laugh)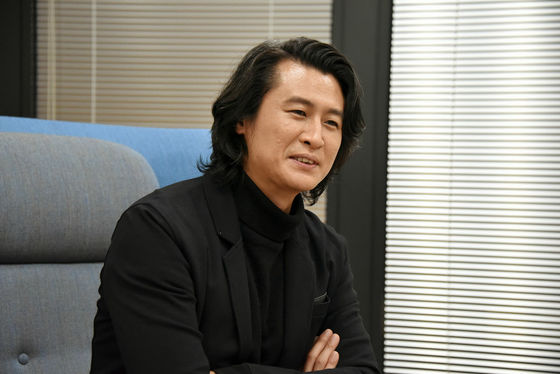 G:
It's a story about technology, but when I was young, "At that time,PhotoshopWere you used if you had it? Or were you giving up earlier and writing a novel? I wrote that blogs should be a shameful shame when they are young, "but, if you had been adolescents in modern Japan, do you think you changed yourself?

Ok:
I wonder what's wrong ...... Although I had no intention of writing a novel, I was not choosing himself because I wrote it before I knew it. Do you mean "your intention was decided without permission?" Despite being the director of the art department, I am writing a sentence like "What is the meaning of the picture I am drawing from now?"

(All lol)

Ok:
The teacher of the adviser "Draw a good thing" (laugh)

G:
That's right (laugh)

Ok:
So I was told "You do not match the letters", "Happy!" I got it. So, if I got a Photoshop or tablet when I was a junior high / high school student ...... even White had stopped buying it high. In the past it was thinStraw paperI flipped over and chased the line, but now I can rework as much as you want, and copy and trace will be easy as well. ...... It may have been faster to give up (laugh). It was when I made my debut as I thought "The way of painting is Aka" when I was broken from the bottom of my heart. CoverYoshitaka AmanoAlthough he drew, "I can not win against this, I gotta give up this road anymore", I was stung by the end.


By the way, the hard cover version of Okata Ding's debut work "Black Season" is here. Yoshitaka Amano is a cover illustration!pic.twitter.com/Hqz6HQtmNB

- Cadobun (@ Kadokawa Bunko)August 24, 2016

(All lol)

G:
As a mind-blowing event, on the blog "I copied the first volume of "Berserk" and gave in mind that I gave up on the fact that a cartoonist is impossibleThere is also a thing called Guts has published a picture of a large sword on his back. NHK'sManga LoveEven though it was issued at the planning, why did you come up with an idea of ​​replicating that scene?

Ok:
I tried to replicate not only that scene but whole volume. The conclusion that I tried was "I quit."

(All lol)

Ok:
I told that the white is high, but I did not have enough painting materials to buy, so I used to draw with ballpoint pen from the middle. "G penCan you buy something! It looks like (laugh). If there is something I love, there is a desire to pursue it and to go someday and it will become motivation on its own. In the case of Steven King, it is still so. But, as for the world of painting, I think I got hungry on the way. Because I never thought "I will not write anymore" when I made a copy of King's novel. While I was photographed, I thought "long, finish soon!"

(All lol)

G:
Mr. Okata himself can do both English and Japanese, but do you copy in King, including King's?

Ok:
Japanese, huh. About the time I made a debut, there was something injured when it was told that "your sentences translated English". So, instead of putting the subject first in English, in order to learn expressions unique to Japanese, overseas literature also reflects what was translated into Japanese as a basis. When copying, even vertical writing is done horizontally. I have to devise a little bit.

G:
Is this a novel idea?

Ok:
It gradually becomes like an automatic writing that half-sleeping.

(All lol)

Ok:
There are things like "just shoot" that you do not remember what happened when you came about 3 pages and finally noticed. Because then it is useless.

G:
Do you feel like copying while dragging sentences in your head?

Ok:
If you do not like sentences on the way, you may rewrite yourself that "This is better than" This is better than "is".

G:
It is interesting. Mr. Okata has been experiencing works of various genres such as novels, animation, games, manga, did each experience actually experience, and there was a difference in writing?

Ok:
Now the technique of "reproducing what you did on one medium with another medium" has been improving.

G:
What is it like?

Ok:
For example, there are scenes where many armies attack the "ring story", but I think that in the past you could not have expressed so much in real life. However, now thanks to the development of technology, it has become possible to express even "army of about 100,000 people". In the old days "When making a movie as a novel", I think that there was such a kind of thing to cut out a place hard to visualize, or to shave it at the time of a novel so that it is easier to visualize in some cases (laugh). But now, in the world that "you can not do things that you can not do more and more, you can get to your opponent", not limited to movies, but between media "do before you get done", " I think that each other is a competitor in a good sense.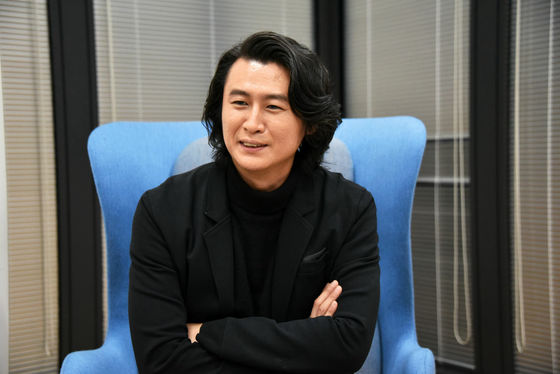 G:
Even in "ARISE / New Theater Version", was there a part like "Do it before being done?"

Ok:
In "ARISE / new movie version", when my opinion does not pass at the meeting, "Well, then let's do it as a novel."

(All lol)

Ok:
"Because it is hard for animation" "Because of the length, it will never enter" will come out, so let's write it myself for a moment. However, at the time of "ARISE", I was already thinking that it was serious and "I have to work hard so that this work will be completed as soon as possible" (laugh). Initially, it was difficult to get started ... ....

G:
The point which was struggled with planning start is that.

Ok:
First of all, it is to put together everyone's opinion. Everyone has different experiences of success and saying different things, and furthermore the stories of the shellfire of the past come out, "What about making one more time?"

(All lol)

Ok:
Including myself, it was hard to break through. After all, I am copying the original lines up to the marginal ones and thinking that 'I am involved in talking about this properly' (laugh). If you think so, I admire that I was able to make "ARISE / New Theater Version" well with "past success cases". The next baton could also be prepared, so the rest is already ... ... "The guy who grabbed this next is in trouble".

(All lol)

G:
It is the last question. Mr. Okata in 2014Full creation of secondary creation of own works banThen, in 2015 we will write "Is it easy to understand that secondary creation can efficiently create news technology when extracting information, or commercial technology when making it for your own creation?It is written, for example, that it refers to secondary creation. On the other hand, "Ghost in the Shell ARISE" is an official secondary work created based on the manga "Ghost in the Shell", but this "making secondary work" and " Do you have secondary creation? "

Ok:
Basically, secondary creation is what you like doing what you like, but when you make a secondary work, while the great men of the company are lined up in a row, "make a sequel Please be told that it is said, "The difference is big. Since it is work, I have to do "people like" rather than "I like them". I thought "How can you enjoy this," or conscious of the next generation.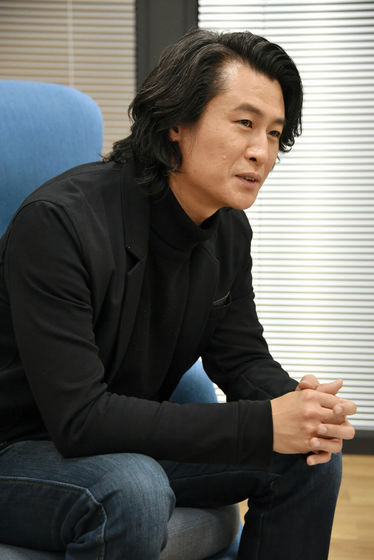 G:
Is it the next generation?

Ok:
Teenagers now because the premise is different from us. Because they have a net since they were born, "The net is expansive.Even if it says "Naturally" it becomes "(laugh)" Thinking "is to think about how to think about such generations. Therefore, secondary creation is easier. Because I can write with "I want to do it" (lol)

G:
I have no body or lid (lol)

Ok:
So, in "ARISE / New Theater Version", I worked hard as a craftsman.

(All lol)

G:
Thank you very much.

"Friday December 22, 2017 released"Ghost in the Shell ARISE / New Theatrical Version Blu-ray BOX"All episodes of" Ghost in the Shell: ARISE border: 1 - 4 "" Ghost in the Shell ARISE PYROPHORIC CULT "" Ghost in the Sheriff 's New Theatrical Version "that Okata made as a craftworker were recorded, The price is tax 20,000 yen.

In addition to the special booklet of 20P, 3DCG short anime "Logicoma beat" "Logicoma coat" "Logicoma heart" "Logicoma route" "Logicoma route" "Logicoma note" and "Kyu ka" Includes special edition video & trailer & promotional video & TVCM of the version. The sound benefit of the new theater version includes Kazuya Kellows & Director of Photography Director, Kohya Tanaka & Director Shinji Shima & Director, Masayuki Hori & Director, Toshiyuki Kono & Anime Critic Audio commentary by Ryota Fujitsu will be recorded.

Mr. Kise's inner jacket drawn down "ARISE"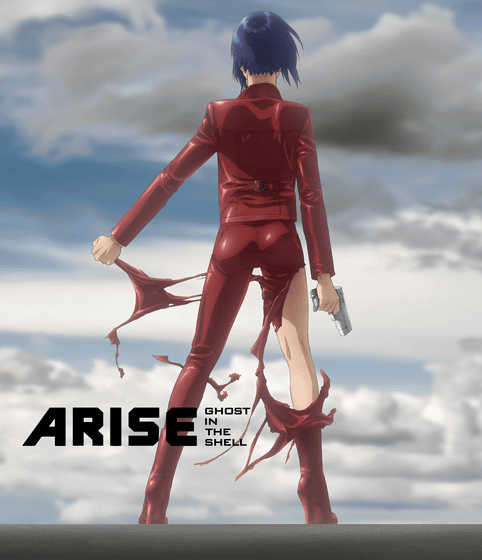 Inner jacket "PYROPHORIC CULT"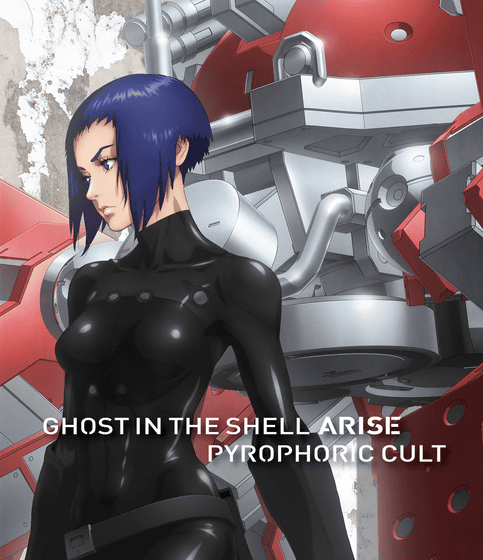 Inner jacket "New Theater Version"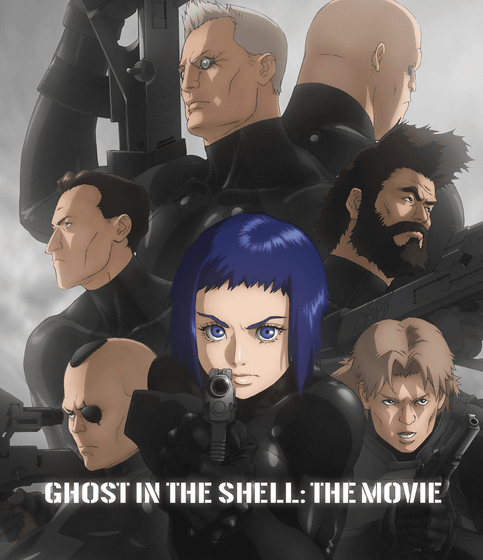 c Shiro Masamune · Production I. G / Kodansha · "Ghost in the Shell ARISE" Production Committee
c Shiro Masamune · Production I. G / Kodansha · "Ghost in the Shell New Theatrical Version" Production Committee