Game developer who created a mockup that can be played because he likes Rockman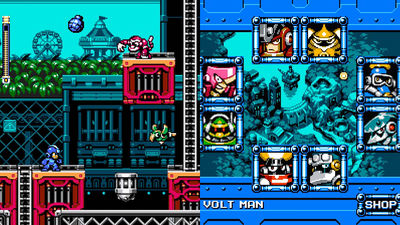 It is highly evaluated as an indie game "OwlboyDevelopers ofSimon AndersenHas announced the commemoration of the 30th anniversary of the Rockman series "completely new work"Rockman 11"We are publishing a mockup that can be played by Rockman who has been personalized so far.

If Owlboy's Artist Made A Mega Man Game
https://kotaku.com/if-owlboys-artist-made-a-mega-man-game-1821167192

Andersen used his own Rockman character in 2013SpriteI heard that he did a test. Part of the characters created at that time is kore. You can see at a glance that it is a familiar character such as Rockman, Bruce, Forte, Rush, etc. Although it looks a bit different from any of the past series, it looks almost two heads but details of the face and body are drawn clearly Feeling like that.

Some Megaman sprite tests I did back in 2013. The large sprites were never expanded upon beyond this, but I ended up giving the NES-restriction sprites a full set of animations and a few test levels.pic.twitter.com/kTHfJ9OwKq

- Simon S. Andersen (@ snakepixel)December 5, 2017

Quality stage screen or boss selection screen "Is not it in past Rockman series?"

Some mockups from my little Megaman DOS project. Remade the old Megaman 1/3 PC / DOS games into one game using NES restrictions (or close to.) Made for a fun challenge. It's mostly only mockups.pic.twitter.com/c5QhGTr1uN

- Simon S. Andersen (@ snakepixel)December 5, 2017

It seems that I was also creating mockups that I can actually play, so I can see the appearance of Rockman who shoots and slides a lockbuster in the following movie.

I wanted to see if I could. Apparently I can.

It's just something fun to mess with during my weekend. And yes, you can do a slide shot.pic.twitter.com/RGDBQyr0Oc

- Simon S. Andersen (@ snakepixel)December 10, 2017

A playable mockup created by Andersen.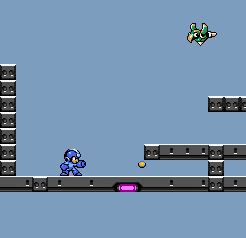 There are multiple Forte rivals on the stage that are rivals of Rockman, and they will never fight back while standing, but you can not defeat it with a lockbuster.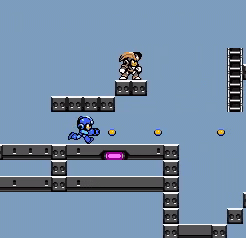 sliding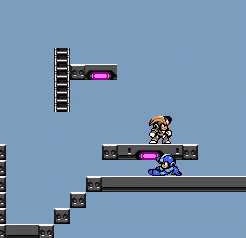 Although touching an enemy produces a gorgeous effect, you can see that Rockman suffered damage ... ...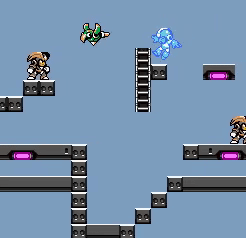 When destroying an enemy character with a lock buster, no effect comes out, and the atmosphere like development is drifting indeed.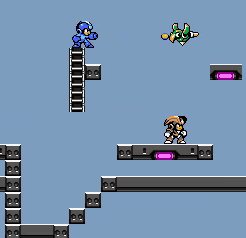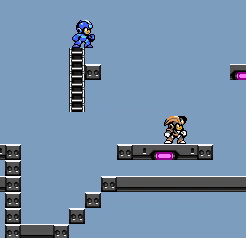 The edge of the stage is like this. The range that Rockman can move is also quite limited.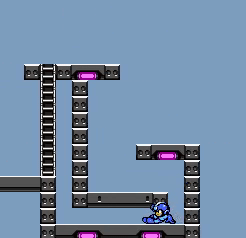 Still it is possible to change the color of Rockman.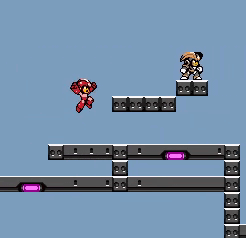 Andersen says, "Everyone, I want to clarify, I am not making a game of Rockman right now, unless Capcom gets a fair agreement, making a Rockman game There are probably tweets, and some fans who saw Mr. Andersen's mockup may have requested that "I want you to make a remnant with a retro atmosphere"! .

Guys. Just so we're clear. I'm not making a Megaman game right now.

Unless Capcom comes knocking on my door with a reasonable deal, I am not making a Megaman game.

- Simon S. Andersen (@ snakepixel)December 10, 2017