I've been eating "Kyocera Noir" of the comeda coffee shop where I can enjoy a more elegant taste with the richness of chocolate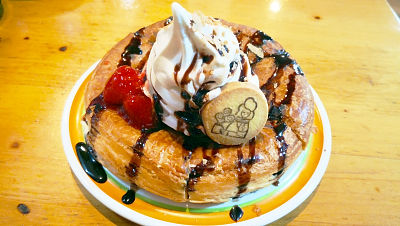 From December 11, 2017, from the comeda coffee shop for a limited time "Chocolate noir"Has appeared. Unlike "Choco Noir" which appeared every year as a winter magazine since 2014, Chocolate Noir is stuck with the material of chocolate. I actually went and confirmed what kind of taste I can enjoy.

Chocolate is always different than chocolate, "Chocolate Noir" is the emergence of!
http://www.komeda.co.jp/info/campaign.php#id_1656

I came to Komeda coffee shop.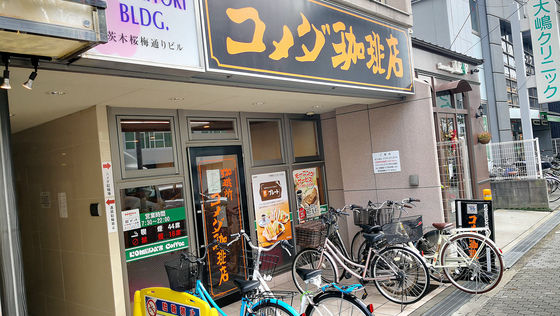 "Chocolate noir" (720 yen including tax) arrives in about 5 minutes after ordering to a clerk. I ordered it with ordinary blended coffee, but the presence of "Chocolate Noir" which is bigger than the saucer of coffee cup stands out.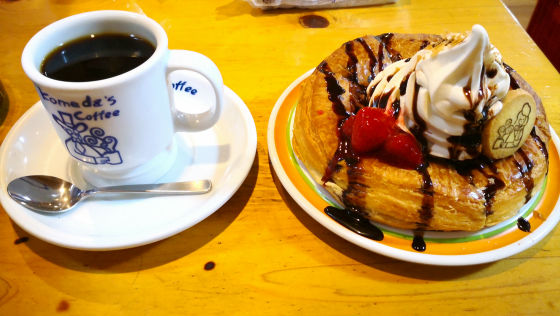 "Chocolate noir" is a soft cream with chocolate and phytine ... ...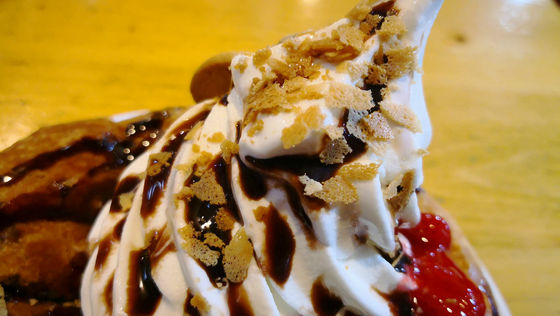 Strawberry sauce with strawberry pulp as it is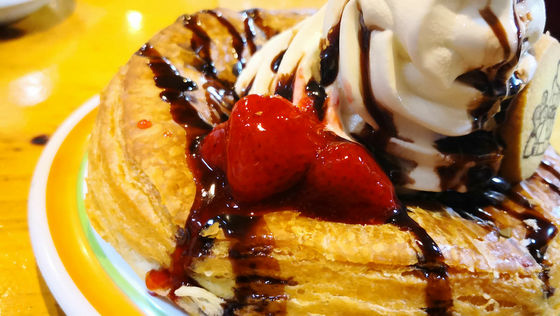 Pancakes of Danish fabric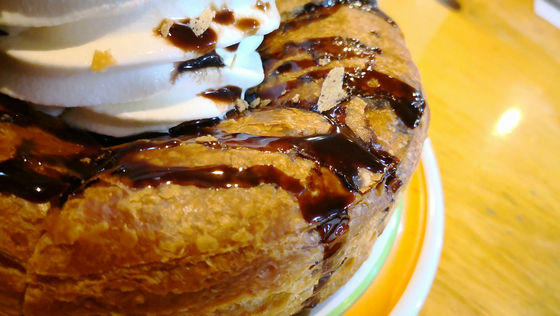 There is butter cookie on which Aunt Komeda was drawn.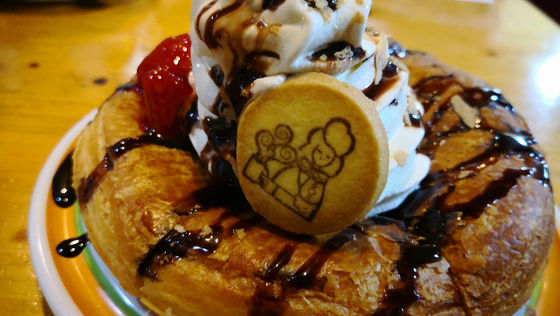 Immediately, if you bring it to your mouth, vanilla soft can feel the flavor and modest sweetness of milk. Chocolate sauce is very rich, mixed with crispy fiantine, better mouthfeel, gentle sweetness stands out more.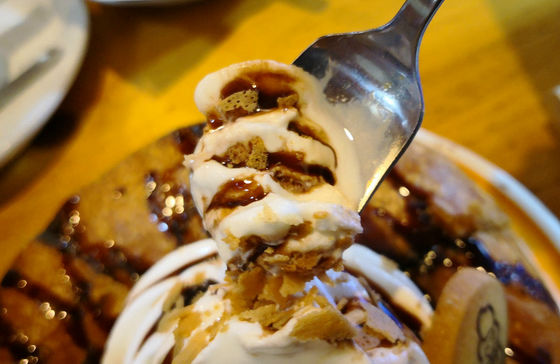 The flesh of strawberry sauce is so soft that it does not chew, the balance of sourness of strawberry and sweetness of sauce is good, compatibility with soft cream is outstanding.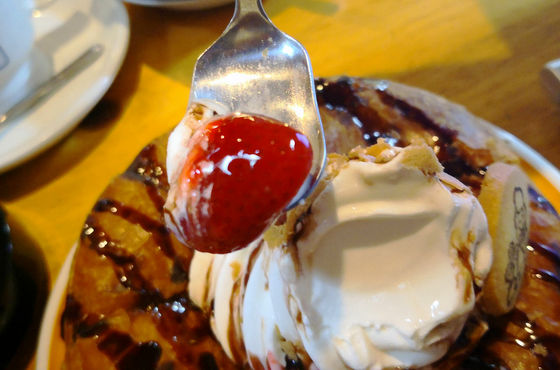 The pancakes of Danish fabric are crispy on the outside and fluffy inside, you can enjoy taste with elegance tangled with soft sweetness of soft cream and chocolate.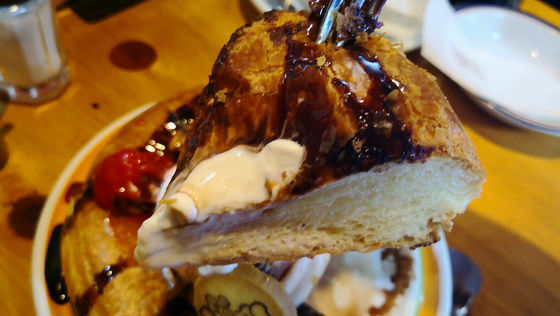 "Chocolate noir" is a limited-time sale from December 11, 2017 to the end of January 2018, so it is better for people who cared about to go to eat early.