An 81-year-old female and a story that a 22-year-old man became friends after over 300 games in a smartphone game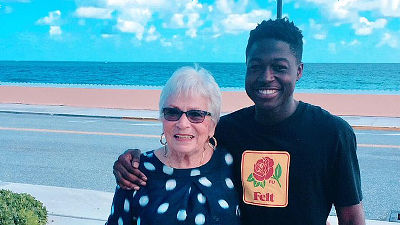 An episode that an 81-year-old woman living in Florida and a 22-year-old man who lives in New York got through smartphone's online game and finally got to face each other gathered a topic on Twitter, more than a million times " It has become a situation that I retweet over 240,000 times.

The sweet story of how a 22 - year - old met an 81 - year - old woman on 'Words with Friends'
http://mashable.com/2017/12/04/words-with-friends-22-year-old-man-80-year-old-woman-meet/#Yw1j6oQtYOqU

The main character of this story is Florida-living female Rosalind, 81-year-old female, and 22-year-old Spencer Slayon living in New York. Although there was no point of contact between the two, the smartphone game application "Words With FriendsIt is said that he became acquainted through the online battle function of the game.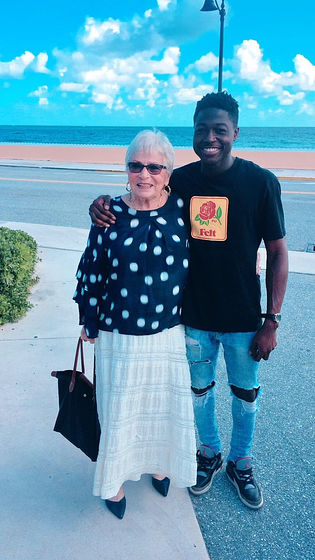 Words With Friends is a game in which words are completed quickly using prescribed letters in fields where squares are lined up. Even one person can play, but you can play against yourself at random by choosing an opponent, so you can continue to connect with the opponent you played after the match. They said that they started to take part in this game as a trigger, and then Sayon and Rosalind have played about 300 times in total.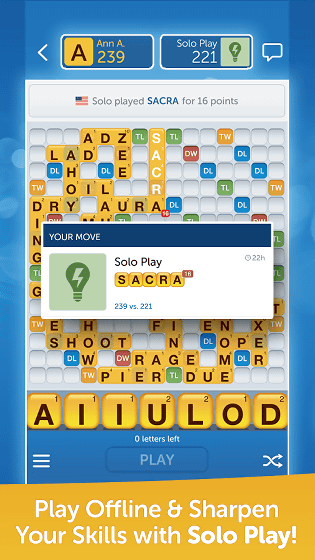 Initially she and two got acquainted, Mr. Slingon lived in a Maryland state home. For the time being, I heard that each other played well without knowing what kind of person they knew and was sometimes talking using the chat function. But at this time I did not talk especially deeply, according to Mr. Slingon "I did not do any personal talk at all". After that, Mr. Slingon did not play the game too much as the job became busy, and eventually he said he had deleted the app. And Mr. Slingon moved to East Haarlem district of New York and has been living away from the game for a while.

In New York, it was Mr. Sleigh who used to be with her friend Hannah Butler so frequently as to talk about Rosalind who he met in the game. Then Amy, Mr. Hannah's mother and pastor of Riverside Church in Manhattan, heard the story. Amy, who was interested in the farewell to two people, consulted Mr. Sleyon to introduce the episode at the time of preaching in the church. Mr. Slingon said that he decided to accept this comfortably, install the application again and try playing the game.

Mr. Slingon who reinstalled the game discovered that Rosalind is still playing the game even now. In this way the two will have contacts again. And it was Amy who added flowers to this story. Amy, who knew that the two were connected again by the game, actually planned to make Mr. Rosalind and Mr. Slayon face each other. I visited Florida where Ms. Rosalind lives with Mr. Slingon and prepared the hand to meet face to face.

Two people were scheduled to meet on December 1, 2017 (Friday), and on the previous day, Mr. Slingon and Amy are in Florida. And when I tried to check out the hotel to meet Rosalind on the morning of that day, I heard that it was decided to play face to face with Rosalind who was waiting at the hotel lobby how much surprise it was.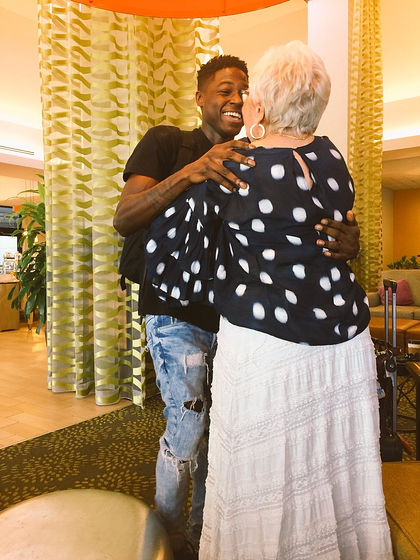 By the way, this surprise is what Amy san was charging. The two who started the day with a stubborn production have spent time all day long afterwards and they said they did a sightseeing in Florida.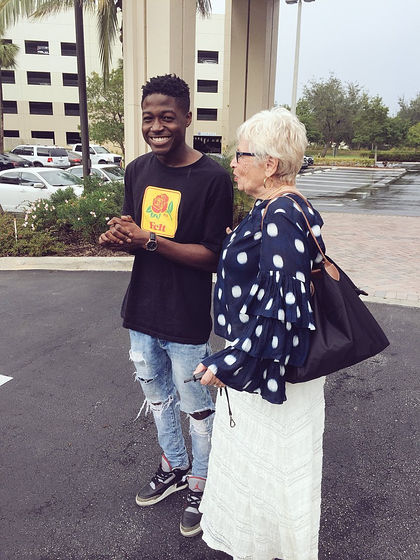 In Florida sightseeing, he also visited a resort facility owned by President Trump, "Mar a Lago". At that time, Mr. Slingon said that he took a pose to push the middle finger against the building. As you can imagine, Mr. Slingon is the owner of a counterattack's liberal-sided idea, but one Rosalind has a conservative idea. Although it is a composition of ideological conflict which can become "one shot flying," they are totally forgotten about the political background, and he seems to have had a pleasant time as a friend. Mr. Slingon asked about this, "I thought that we were in the same way of thinking in 2016, but gradually I knew she was not, but I was told about Rosalind I know from before the political background and I do not want to change her way of thinking, so I decided to keep this aside. "

Also, since this story was diffused, the incorrect information that "Rosalind knew Rosalind was not an elderly white woman" was widespread, and Mr. Slingon said about this and "I am older I knew that I was fighting a white woman. "

Two people hug to compassionate the time I first met.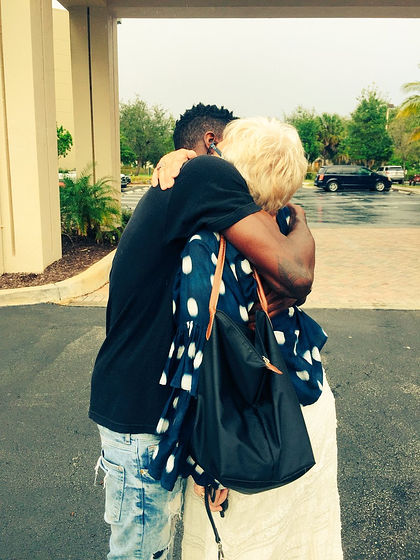 Mr. Sayon who spent the day with Rosalind thus gathered all the photos of her memories and posted it on Twitter and got on the way back to New York.

we played 300+ games together and she actually ended up becoming a good friend of mine. today i got to go to florida and meet her in personpic.twitter.com/VXDbNS4eUo

- High Class Filth (@ Filth 800)December 1, 2017

Mr. Slingon who checked Twitter before boarding the airplane confirmed that 200 tweets "good" are attached to her tweet. And when I arrived in New York and once again accessed Twitter, I saw that it was 17,000 times in just 2 to 3 hours. Mr. Slingon seems to have told Amy who was accompanying "You seem to have busted," I heard. And at the time of article creation, the number of likes has exceeded 1 million.

Actually the time the two of you faced was short, but Mr. Slingon looked back on face to face with Rosalind as "100 perfect score." They are friends on Facebook, and they are still enjoying the game together. By the way, Mr. Slingon asked about the skill of the game, he said, "I will ask, I am the one I always win, but I do not want to make a mistake, but she is strong too."

and to clear the air, she was not crushing me boy do not play with mepic.twitter.com/FcESsdO097

- High Class Filth (@ Filth 800)December 2, 2017