I tried using the application "Notch Remover" to erase concave parts of iPhone X


"iPhone X"There was a distinctive recessed protrusion at the top of the display that grew larger,App to add concave parts to AndroidYaDevelopers can show creative ideas against recessesI often call a topic. Delete such a recessed part and display the clock displayed on the top of the display and the antenna icon makes it easier to see "Notch Remover"Has appeared, so I actually tried using it.

Notch Remover on the App Store
https://itunes.apple.com/us/app/notch-remover/id1277467873

"Notch Remover" can be purchased for 120 yen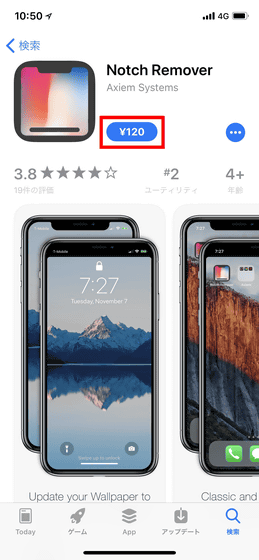 When purchasing the application and installation is completed, tap "Open"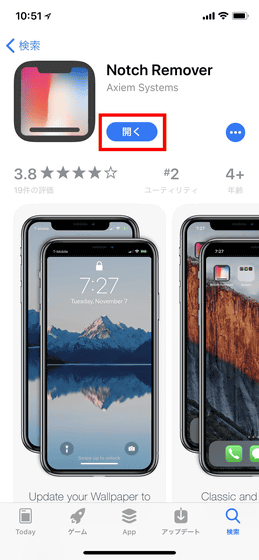 This is the start screen of Notch Remover. The wallpaper of the Home screen set on iPhone X is displayed with the left and right ends of the concave portion filled in black and the buttons labeled "Select Image" and "Save" are arranged at the bottom of the screen I will. When launching the application, since "Live Wallpaper" previously saved in iPhone X was set on the home screen, even if you tap "Save", you can not save the wallpaper painted black on the left and right of the concave portion was. So tap "Select Image".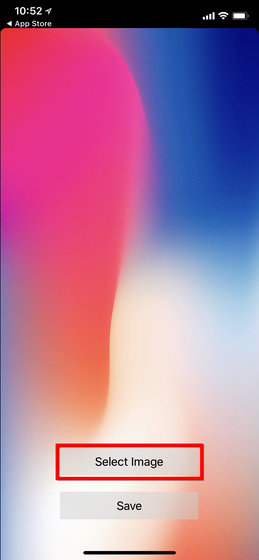 Then you will access photos in the device. When using for the first time, the following confirmation screen is displayed, so tap "OK".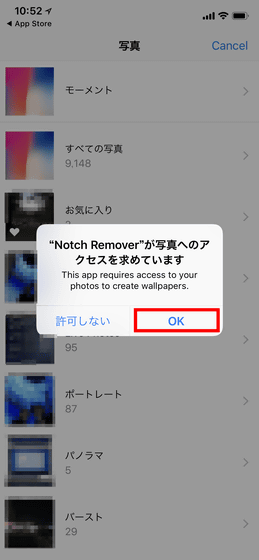 Select the image you want to wallpaper from within the device and tap "Save".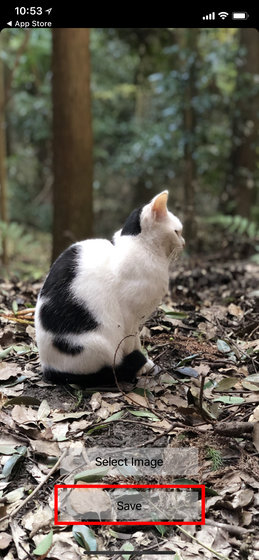 Wallpaper filled with concave parts filled with black is saved.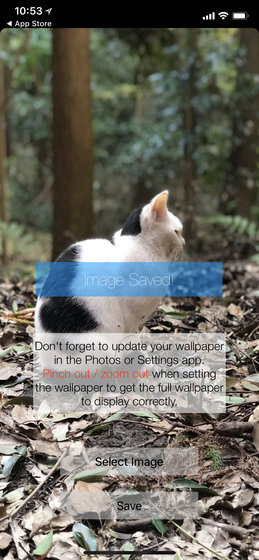 The image actually saved is. The top of the image is painted black.



When saving the wallpaper, tap "Wallpaper" in "Settings".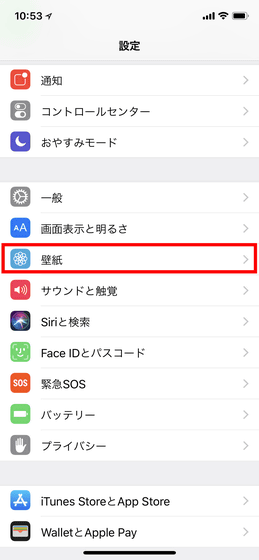 Tap 'Choose wallpaper'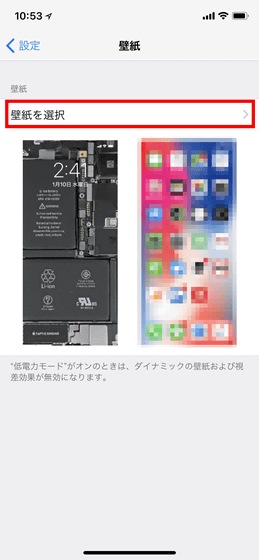 Tap "All photos"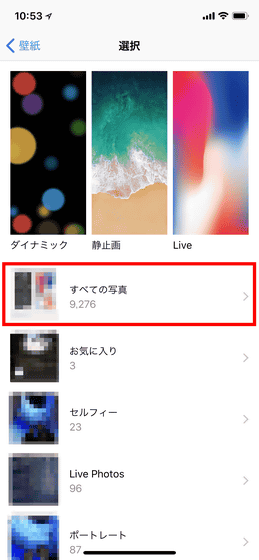 Then select the saved image and set it as the wallpaper.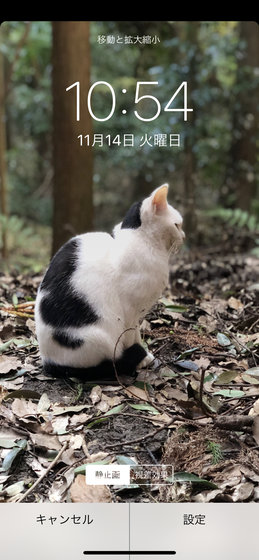 Enlarged / reduced on this screen.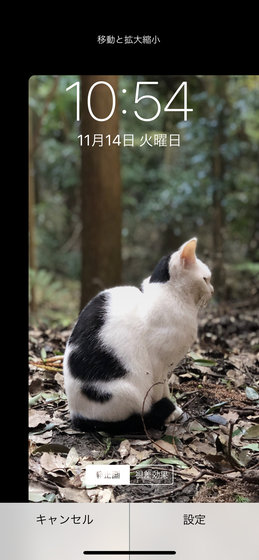 Move the image so that the concave part and the black part overlap well in a good condition and tap "Setting".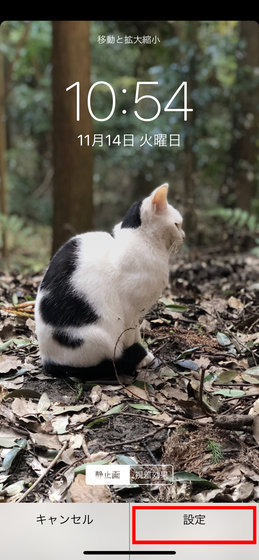 For this time, select "Set as home screen".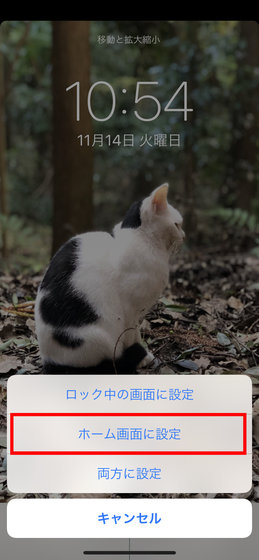 Then the home screen looks something like this.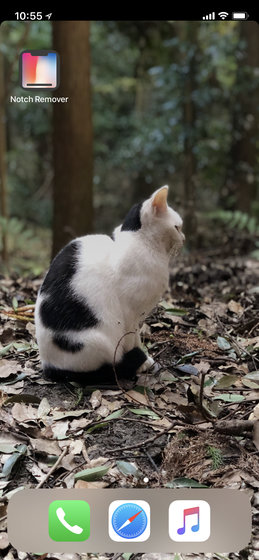 Looking at the picture rather than the screenshot looks like this. It will naturally erase the presence of the recessed part.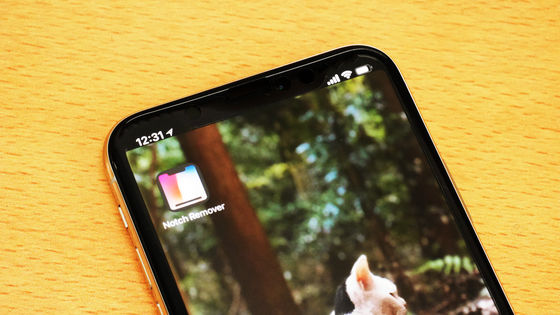 It is sometimes difficult to see icons at the top of the screen like this if you use ordinary photos as wallpaper as it is ......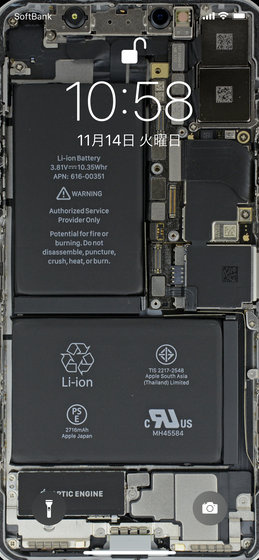 With Notch Remover, you can use your favorite wallpaper without compromising visibility.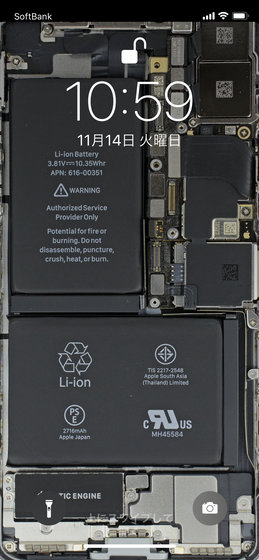 If you can process images a bit, you can easily make similar wallpaper, but for iPhone XSpecial cameraIt seems to be useful for such as when using the photo taken with the wallpaper as it is.