AMD's previous · Radeon department manager moved to Intel, is Intel serious about high-performance GPU development?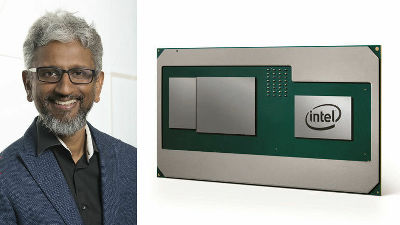 The top of the Radeon team, which led the development of the GPU "Vega" architecture at AMD, transferred to the rival Intel Dengeki. It seems that Intel who is lagging behind AMD and NVIDIA in the GPU field is aiming for rework.

Raja Koduri Joins Intel as Chief Architect to Drive Vision across Cores, Visual Computing
https://newsroom.intel.com/news-releases/raja-koduri-joins-intel/

On November 6, 2017 Intel announced that it will adopt rival AMD 's Radeon graphics on the CPU built - in GPU. Intel's introduction of Radeon graphic integration "Core H" series to compensate for poor GPU performance for AMD made CPU (APU) has given a lot of impact to market participants I will.

Intel Announces 8th Generation "Core H" Processor with AMD Custom GPU - GIGAZINE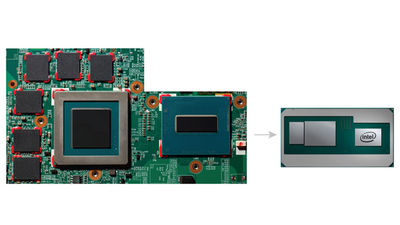 On November 8, 2017, Intel told Raja Koduri (Raja Kodri), who was formerly responsible for AMD's graphic department Radeon Technologies Group, who led the development of the new architecture "Vega", at Core and Visual Computing Group He announced that he will be invited as senior vice president and head of newly established drive edge computing solutions department. Mr. Kodri, who was the leader of AMD's GPU development department, announced in September 2017 that "I will take leave during the year", but Mr. Kodri retired from AMD and will be greeted by rival Intel That is why. Until Kodri's departure from AMD, AMD's Lisa Su is going to be the top tentatively until AMD's successor Radeon Technologies Group official is found.



Dr. Murthy Renduchintala, head of Intel 's Client and Internet of Things Businesses department, said: "Mr. Raja is the most experienced person in the world with respect to the architecture of graphic systems, an innovative and respected industry, and Intel It is one of the most outstanding people as the top technology that was supposed to join the company, "Mr. Kodri welcomes Intel joining.

Since the GPU developed by Intel has the necessary and sufficient performance as the built-in iGPU (integrated GPU) in the CPU, it has succeeded in taking a high share, mainly on notebook PCs and the like, but GPUs developed exclusively for graphic processing As a GPU of dGPU (discrete GPU), we have not been able to launch products that can compete against rival NVIDIA and AMD. Currently, demand for dGPU is expected to expand more and more, while the main field of computing is shifting from terminal such as desktop PC / notebook PC to machine learning such as deep learning, etc. Relatively The importance of GPU is expected to increase for CPUs. For this reason, strengthening the GPU field is an urgent issue for Intel, and we can see the aim of reinforcing weaknesses by welcoming the top development of AMD's GPU.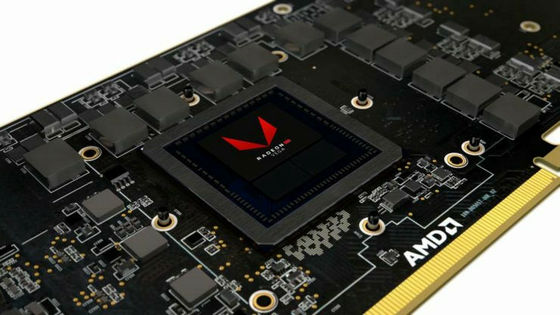 Nonetheless, it is expected that a development period of about four years will be needed before Mr. Kodri completed a new architecture and will be introduced to the market, so the high performance dGPU that NVIDIA and AMD divide into two It is unlikely that the market dynamics chart will change drastically soon. However, there is a possibility that Intel will advance into the dGPU field in the future. At the very least, it is clear that Intel is committed to strengthening the GPU field, looking at the latest move of launching Radeon brand iGPU integrated CPU "Core H" & inviting AMD's GPU top, it is clear that further importance It seems that there will be no doubt that the fight for hegemony of the GPU market will intensify towards sexual deep learning.