Although it is mint, it is white, I tried Seven limited "Giant corn <Adult white chocolate mint>"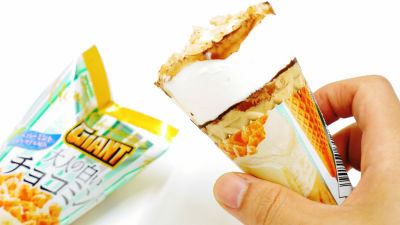 Giant CornSeven-Eleven limited flavor which combines the series "White Giant Corn" and "Super Chocolate Mint"Giant cone "Appeared from Wednesday, October 11, 2017. Although the mint is contained, the apparent color is not the color of the green line, but by using "White raw chocolate" or "Peppermint base milk ice" etc. as the material, ice cream of a color based on "white" So we decided to eat it for the time being.


Giant cone released today!
From white chocolate topping to ice, giant corn sticking to white appeared in Seven - Eleven only ♪# Chocolate party# Chocolate mint# Mint ice# Giant Cornpic.twitter.com/fkxo8gQmdk

- Glico PR Japan (@GlicoPRJP)October 10, 2017

I bought "Giant Corn " (173 yen including tax) immediately.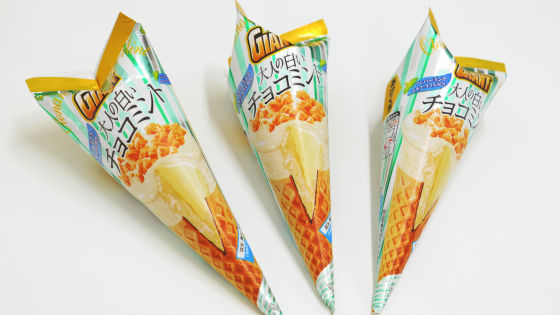 The package looks something like this.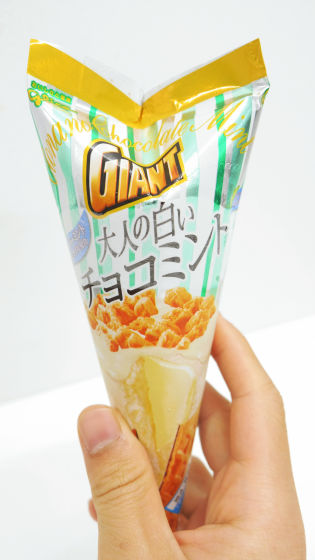 In the package is written "Mint Leaf and Peppermint Extract Oil Blend".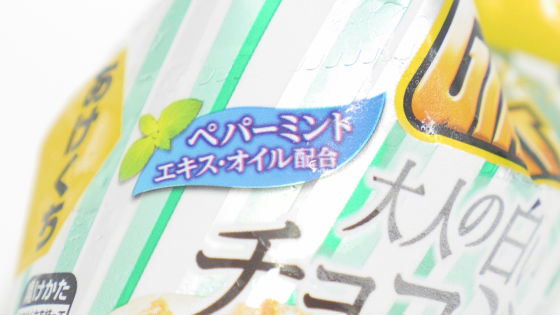 "Raw chocolate" and "butter cookie" line up as raw materials, and "Peppermint extract" is stated as indicated in the package. The content is 140 ml and the calorie intake is 252 kcal.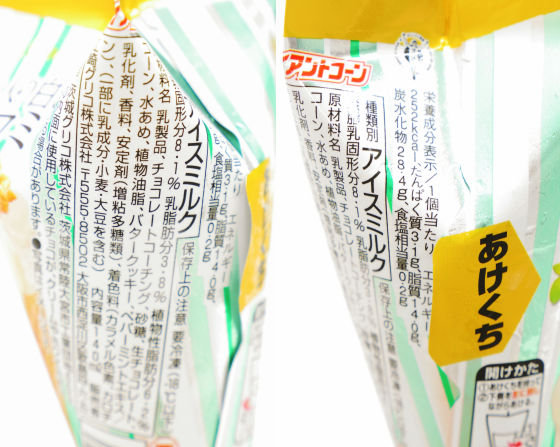 When I got out of the package, a white appearance appeared and the fragrance of mint was overflowing.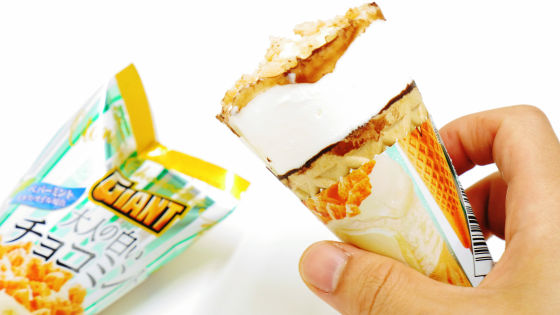 When eating, it suppresses creamy sweetness of milk ice creamy sweetness and refreshing scent of mint after sweet texture of butter cookie on chocolate, which makes the mouth warm. . There is not much feeling to sue the unique mint, and a refreshing fragrance remains in the mouth.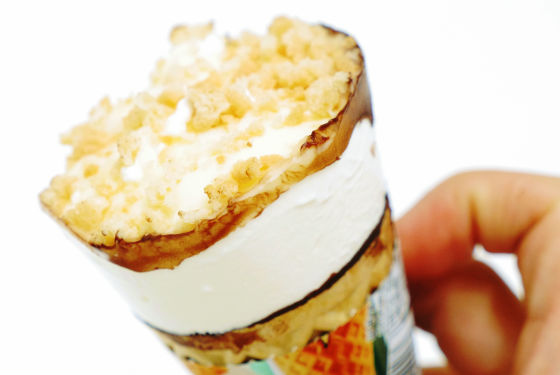 In the middle of the milk ice part, raw chocolate raw chocolate is contained so as to break milk ice.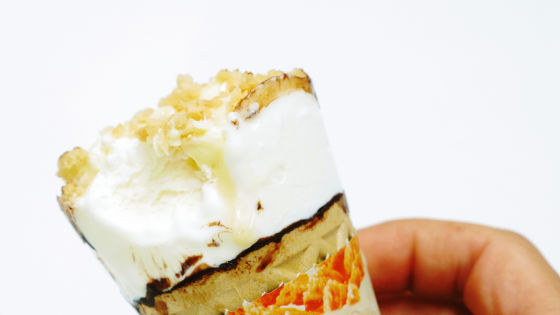 When you look at the cross section, you can see that the raw chocolate is filled with white chocolate raw chocolate to the center of the ice cream.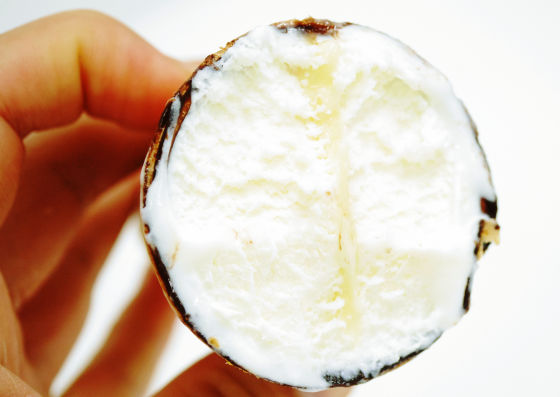 "Giant corn " combining creamy milk ice and refreshing mint is on sale at Seven - Eleven nationwide from 11th October 2017 (Wednesday) at 173 yen including tax.