'Black Sundae' that is not Black Thunder has appeared, I tried to see if it really reproduces chocolate sundae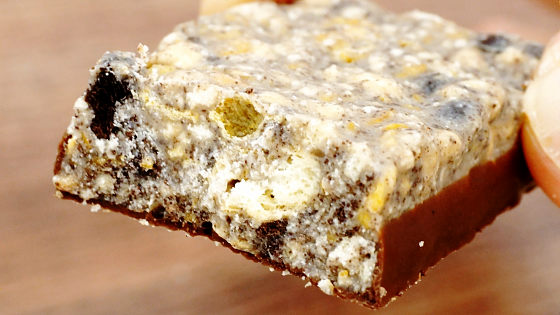 The ice cream dessert '
Sundae
' is perfect for summer snacks, so from Yuraku Confectionery of Black Thunder, 'Black Sunday
' is a fusion of the 'smooth taste of soft serve' unique to Sundae and the 'crispy feeling' of Black Thunder. Will appear on Monday, June 21, 2021. I tried to eat a little earlier to see what it means to be the first 'chocolate coating only at the bottom' in the history of Black Thunder.
Black Sunday Newly released at convenience stores, supermarkets, drug stores, etc. nationwide from June 21 (Monday) | News | Yuraku Confectionery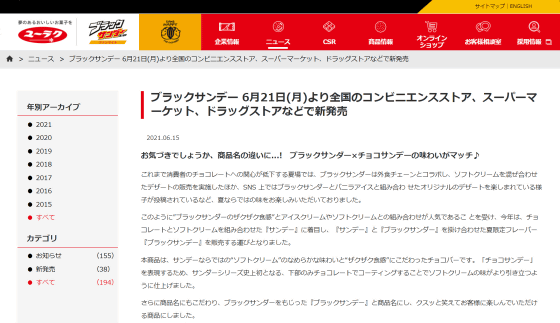 This is the Black Sunday package.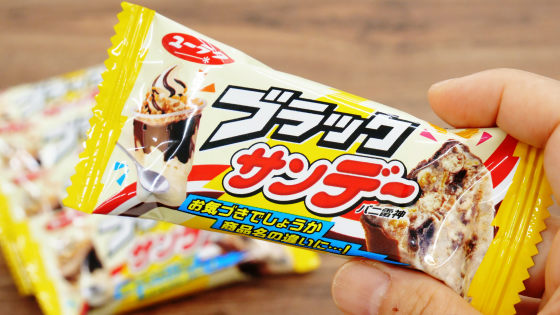 Looking at the raw material names, in addition to the contents common to the regular version Black Thunder such as chocolate, flour, cocoa cookies, corn flakes that are conscious of 'Sunday' are included.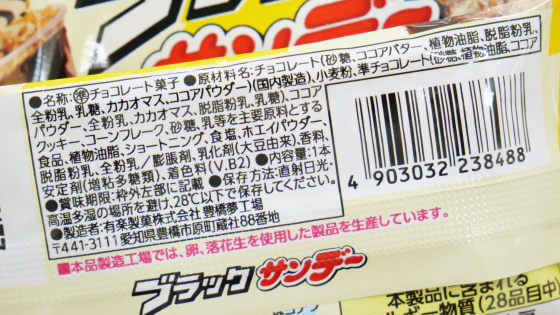 Calories are 113kcal per 21g.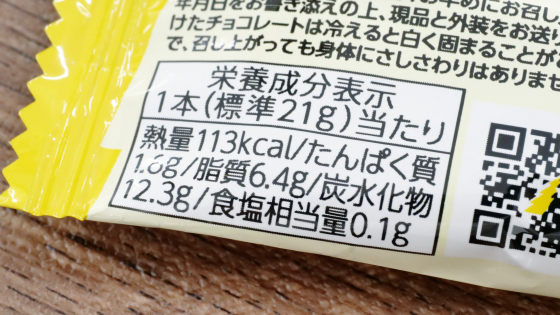 When I take it out of the bag, it looks like this.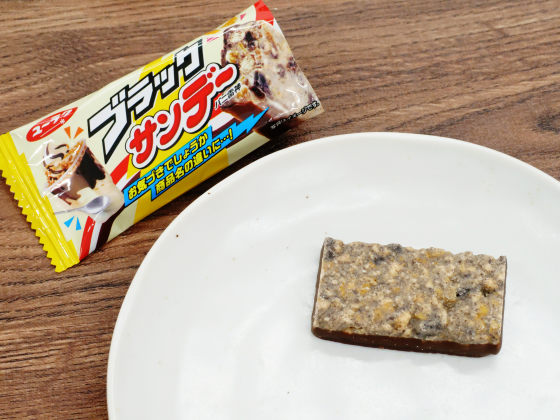 I compared Black Sunday (left) with Black Thunder (right).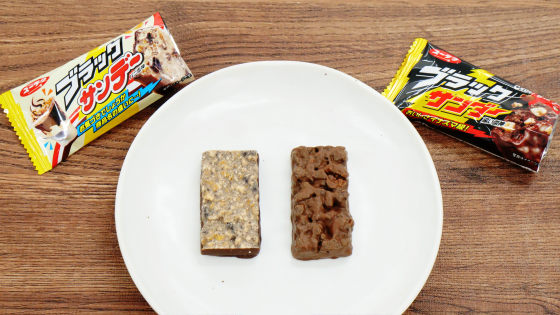 Seen from the side, it looks like this.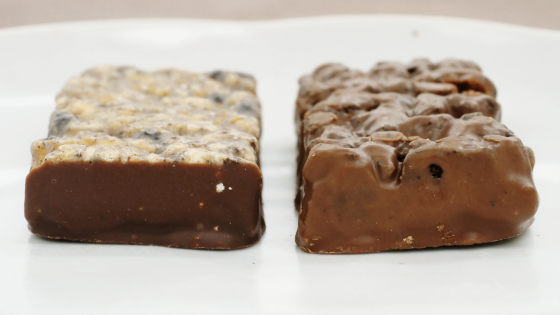 Looking at the cross section, Black Sunday has less cocoa cookies. Also, while the regular version of Black Thunder is entirely chocolate coated, Black Sunday is certainly chocolate coated only on the bottom and sides.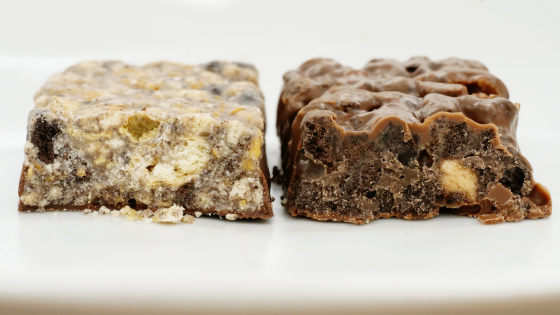 When I actually ate Black Sunday, it had a vanilla scent and a cookie and creamy taste. The texture was mainly the crunchy texture of corn flakes rather than the crispy texture of cocoa cookies, which reminded me of chocolate flakes. I didn't really understand the smoothness of the soft serve ice cream, but the overall composition was 'strong vanilla with chocolate added', and it certainly said 'I was conscious of chocolate sundae!' Was felt.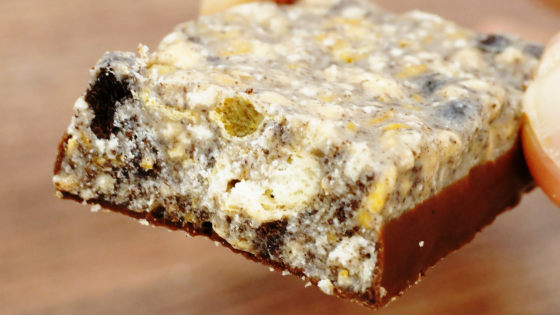 Black Sunday will be available from June 21, 2021 (Monday), and the price is 43 yen including tax.