"Apple Watch Series 3" has appeared, Cellular compatible, more convenient evolution even without a single iPhone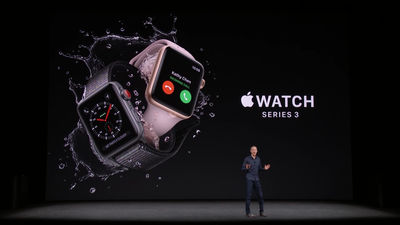 In "Apple Special Event" held on September 13, 2017, the new Apple Watch "Apple Watch Series 3"Was announced.

Apple Events - Keynote September 2017 - Apple
https://www.apple.com/apple-events/september-2017/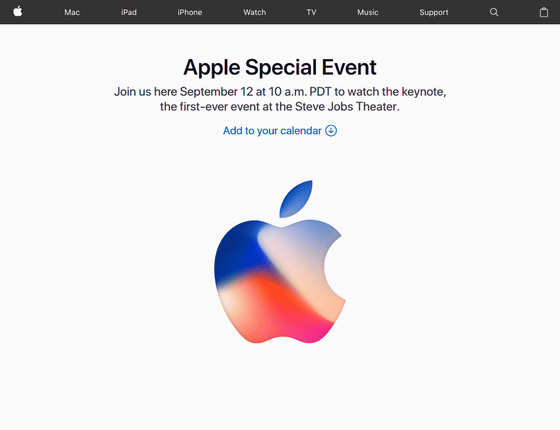 Tim Cook again took the stage. Next about Apple Watch.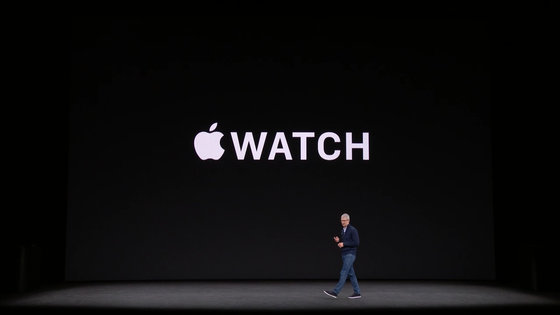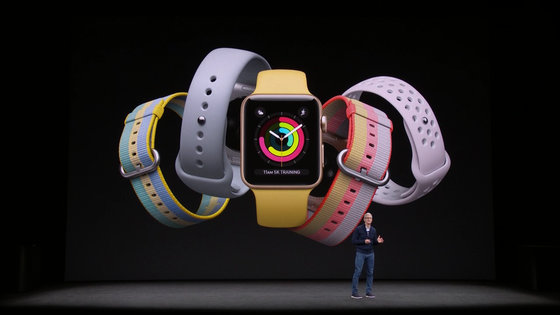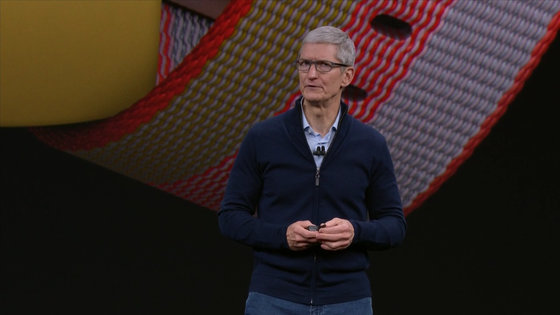 With the advent of Apple Watch Series 2, Apple Watch has grown 50% year over year.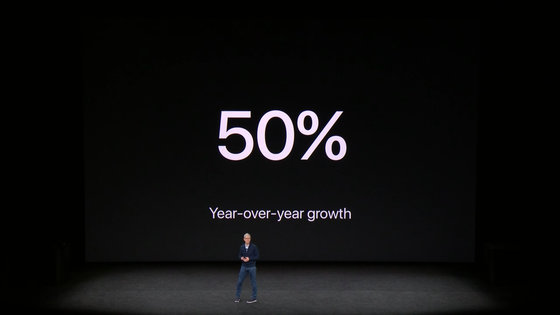 Customer satisfaction level is 97%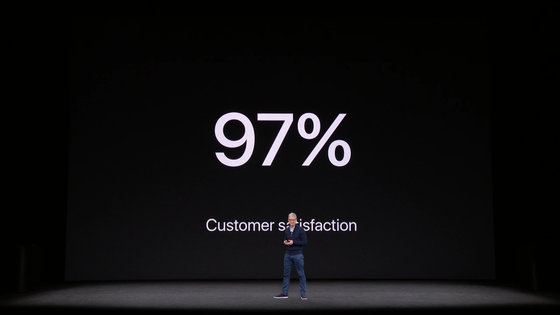 Then the following movie starts. In the movie, Apple Watch users are talking to Apple and talking about "how Apple Watch is helping to lead a healthy life."

Apple Watch - Dear Apple - Apple - YouTube


Steve · Wozniak of the hall will be shown.



watchOS 4 starts distribution on September 19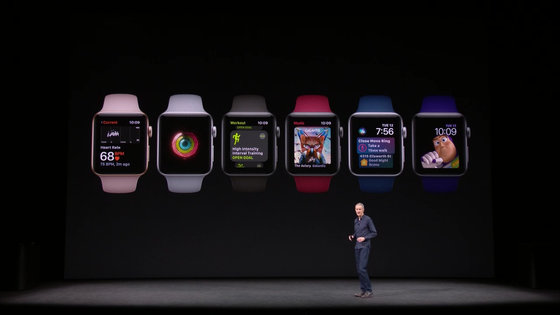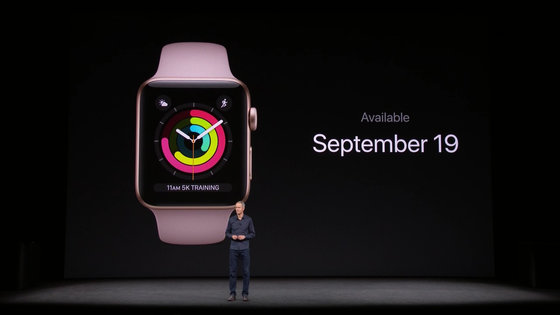 Then another movie started ......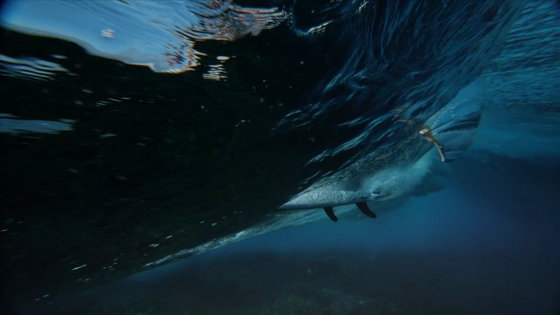 New Apple Watch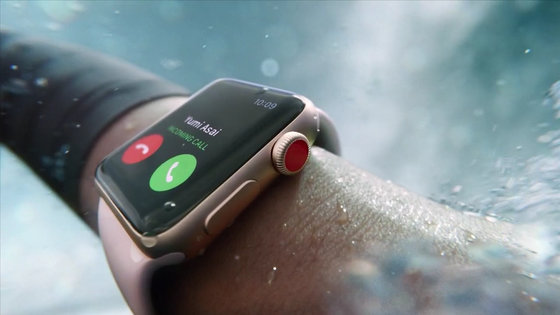 Characteristic of the red color of the digital crown side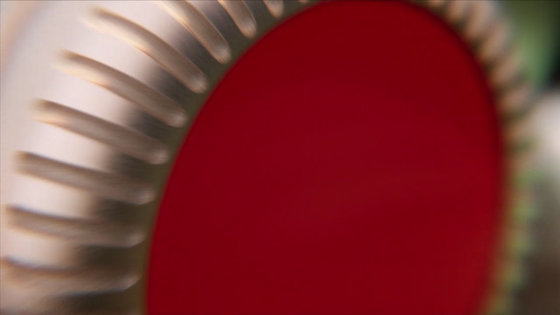 The name of the new Apple Watch is "Apple Watch Series 3"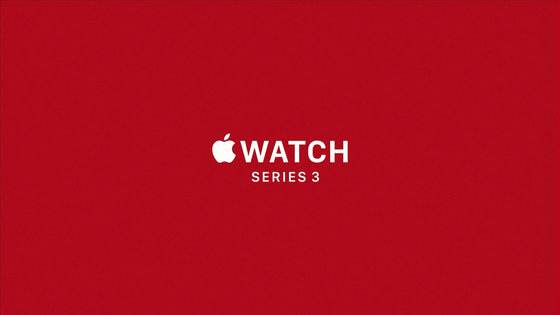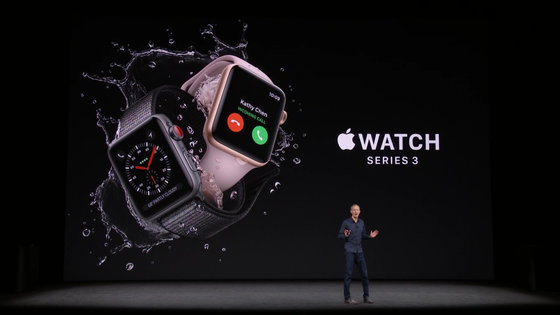 In "Apple Watch Series 3" you will be able to use AirPods connected to Apple Watch.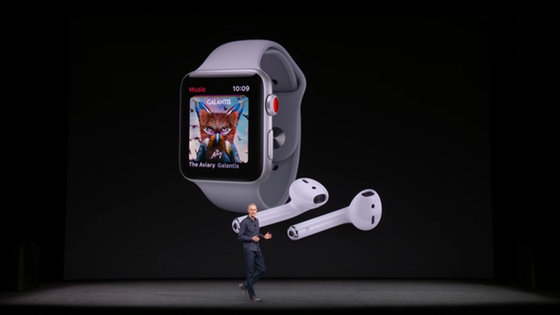 It is possible to listen to over 40 million songs with Apple Watch alone.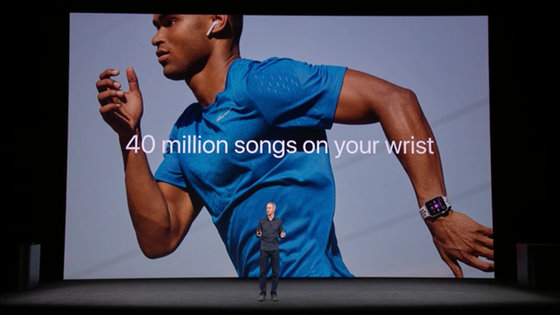 "Apple Watch Series 3" is equipped with a new dual-core processor, 70% faster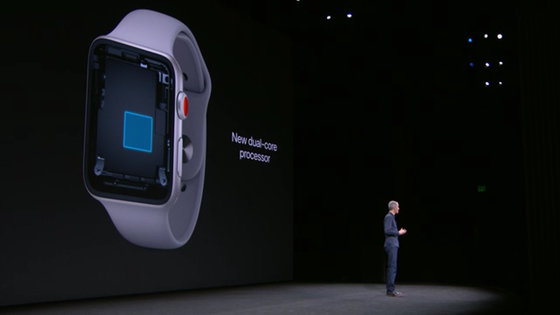 Equipped with W2 chip designed by Apple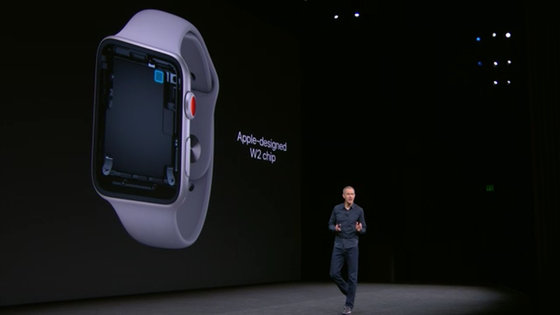 This increases power efficiency by 50%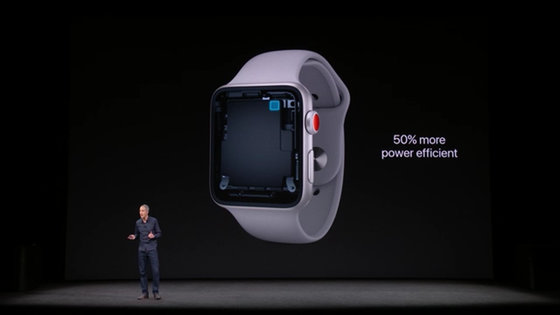 Also equipped with antenna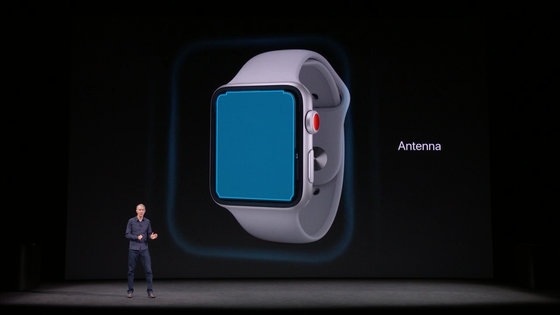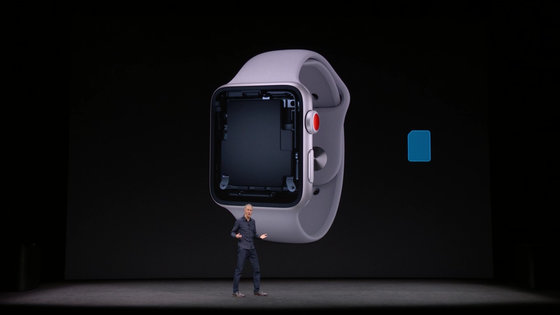 Jeff Williams suddenly makes a phone call.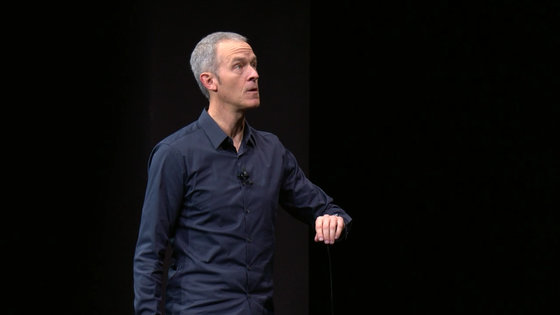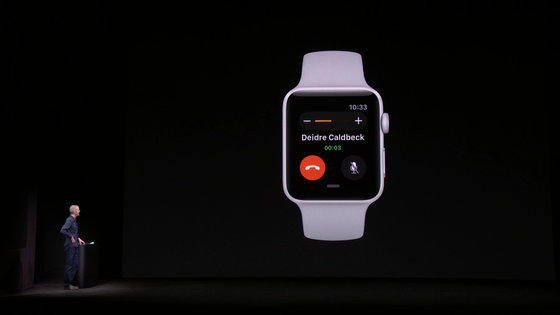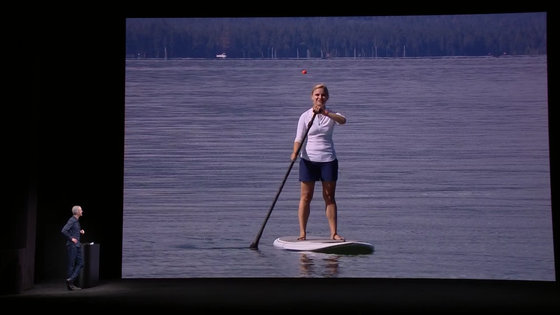 "Apple Watch Series 3" has three colors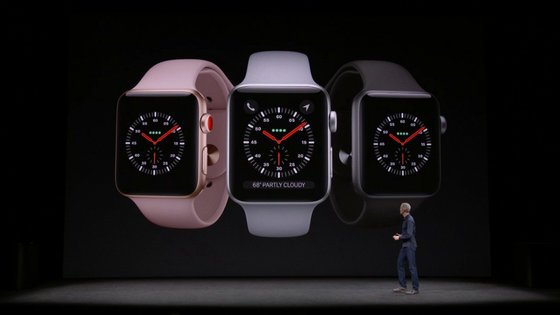 New Band & New Watch Face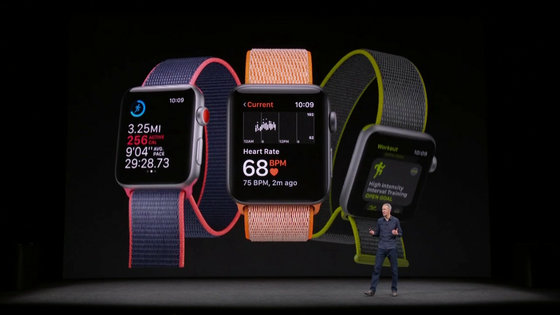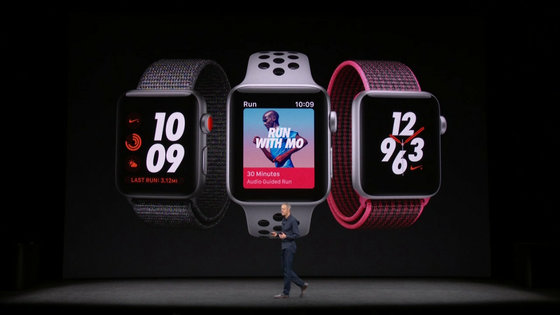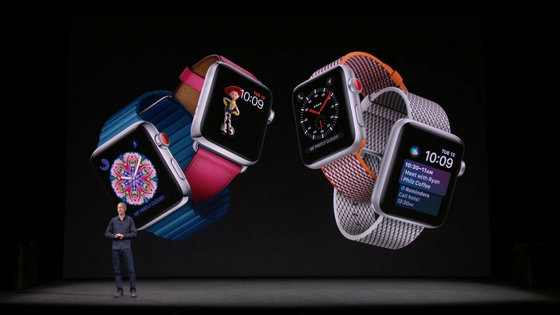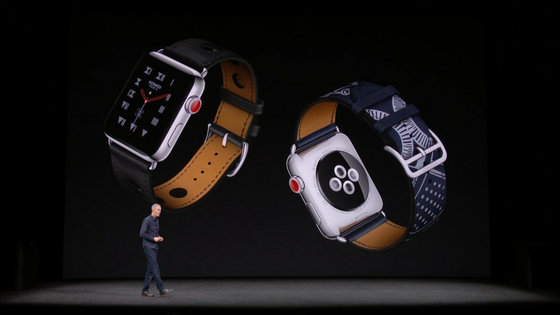 Digital crown on the body side red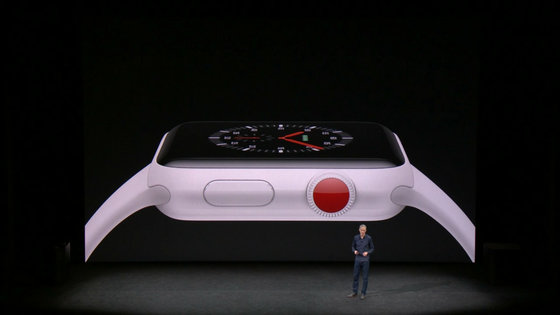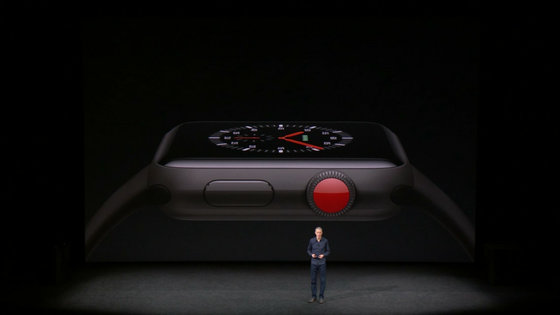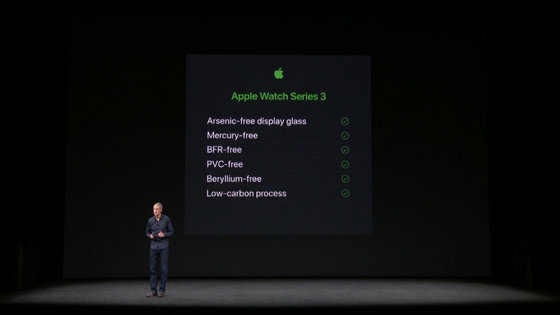 Cellular compatible, GPS equipped, waterproof compatible for wearing at swimming, 70% faster with a new dual core processor, W2 wireless chip on board, full day battery, new watchOS 4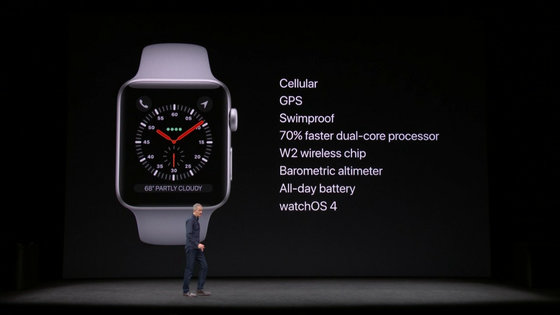 The Apple Watch Series 3 usually comes with a model starting at $ 329 and a cellular compatible model starting at $ 399.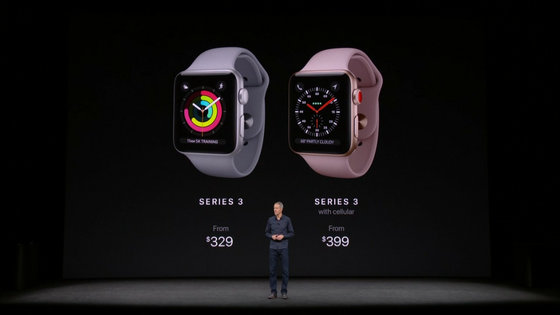 Series 1 comes from $ 249.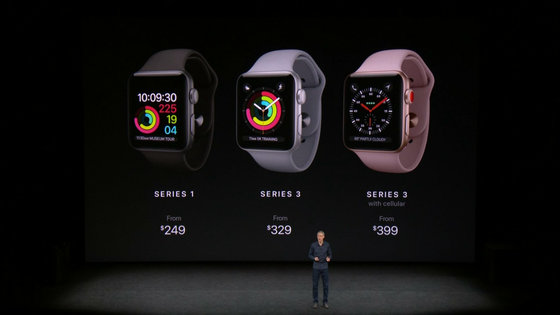 The cellular compatible model Apple Watch Series 3 will be available in nine countries: Australia, Canada, China, France, Germany, Japan, Switzerland, UK, USA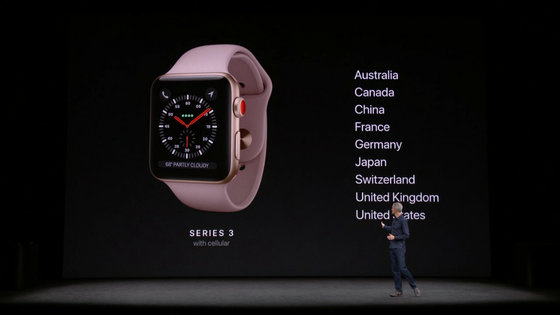 In Japan, it is sold by au · docomo · Softbank.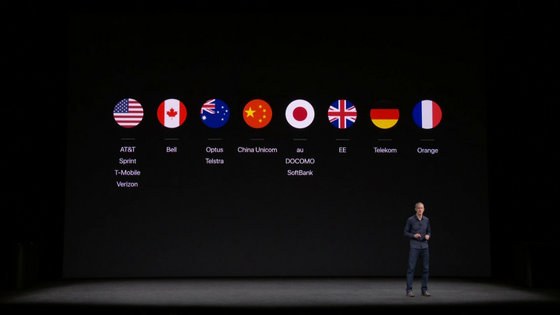 Regular models are sold in the following 26 countries



Reservation is from 15th September.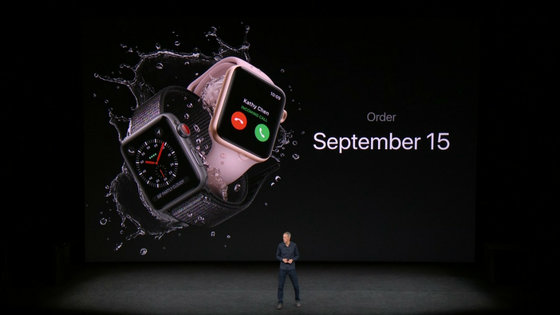 Release date is September 22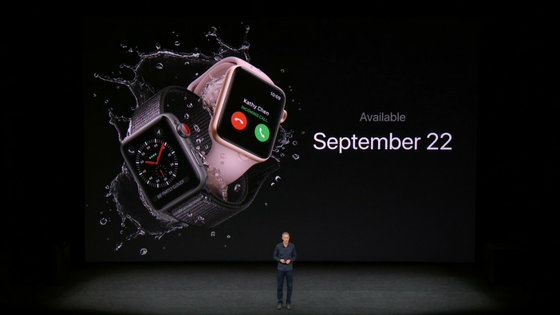 Finally the movie of Apple Watch flowed again.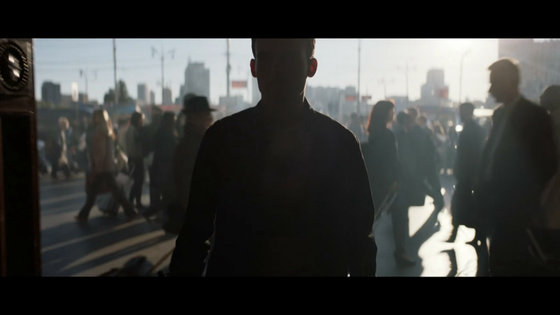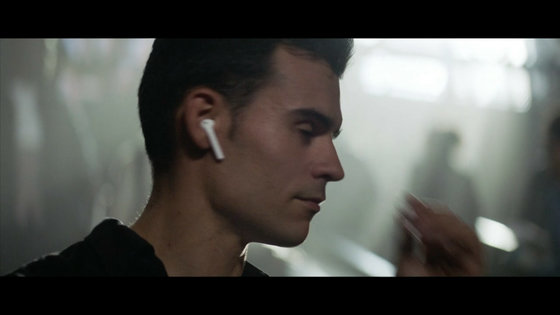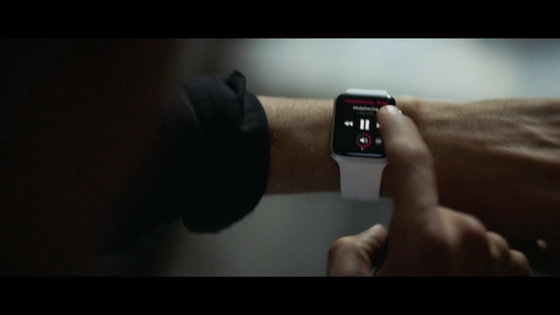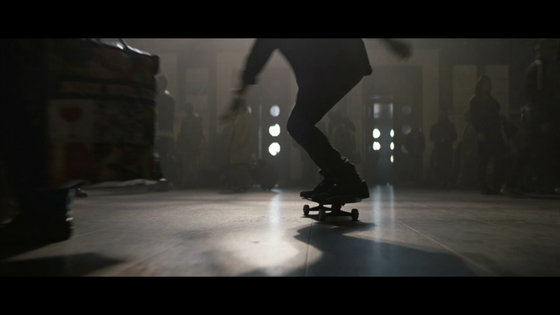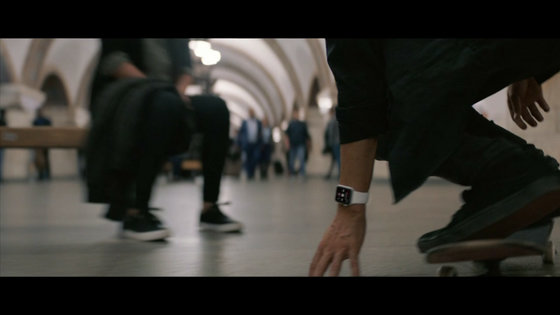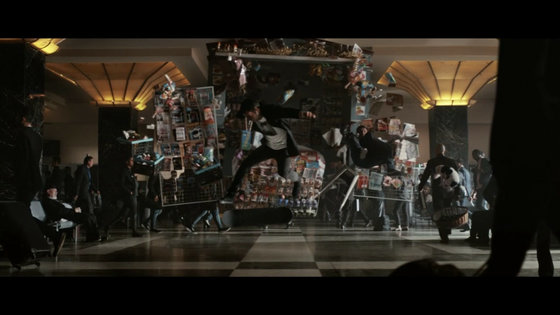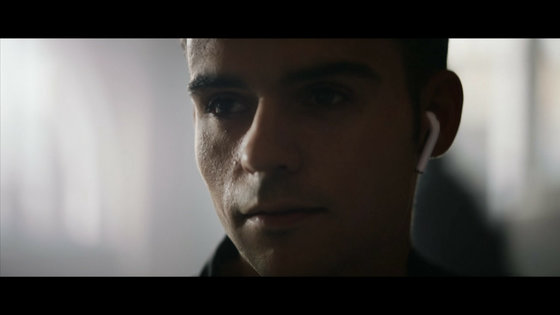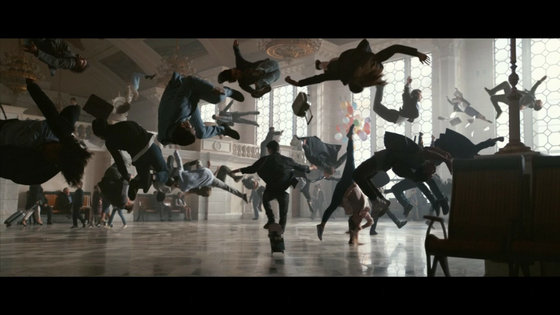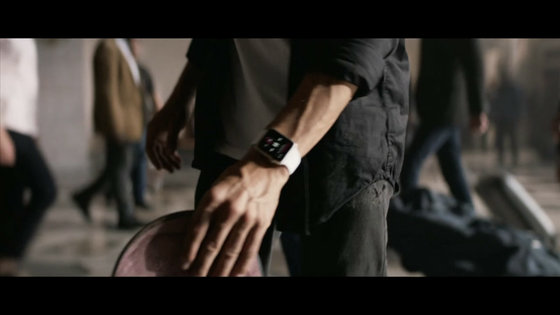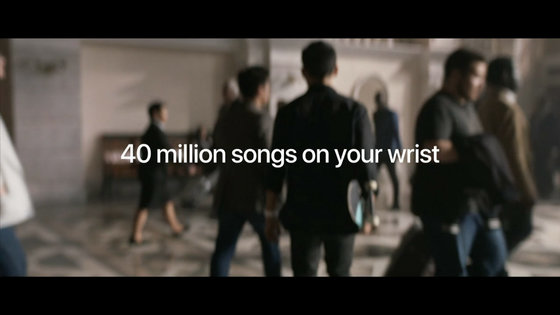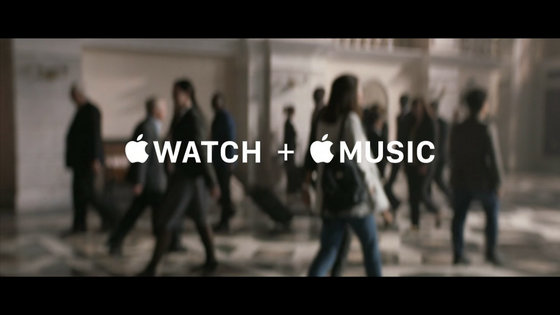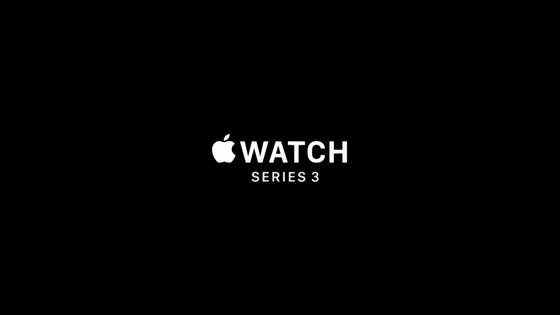 · Continued
4K & HDR video streaming compatible "Apple TV 4K" released - GIGAZINE