High resolution image summary of new Apple products such as `` iPhone 11 Pro / Pro Max '' `` Apple Watch Series 5 ''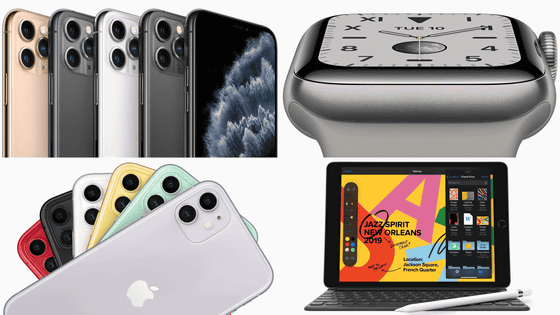 At Apple's new product launch event '
Apple Special Events
' held on September 11, 2019, the new iPhone '
iPhone 11 Pro / Pro Max
' and the new generation iPad were announced. On Apple's official website, high-resolution images of each device are released immediately.
Apple (Japan)
https://www.apple.com/jp/
◆ iPad (7th generation)
The screen is a 10.2-inch Retina display. iPadOS is installed from the beginning, not iOS, and it supports Smart Keyboard.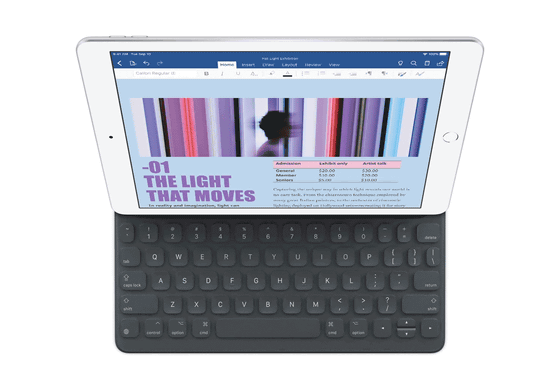 Also compatible with Apple Pencil. The on-board SoC is A10 Fusion.



You can also enjoy subscription services such as
Apple Arcade
and Apple TV + on your iPad.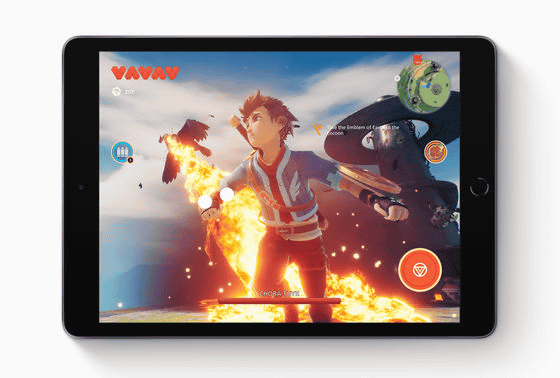 A new 10.2-inch iPad appeared, the price starts from about 35,000 yen-gigazine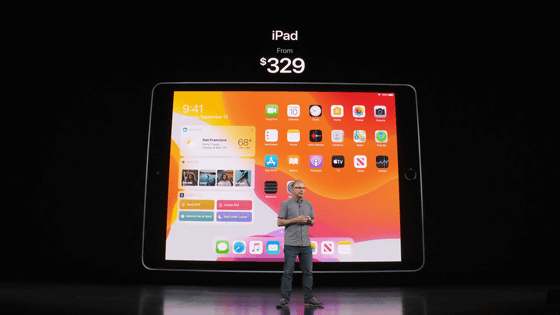 ◆ Apple Watch Series 5
Titanium model first adopted in Apple Watch Series 5. Brushed silver "titanium case"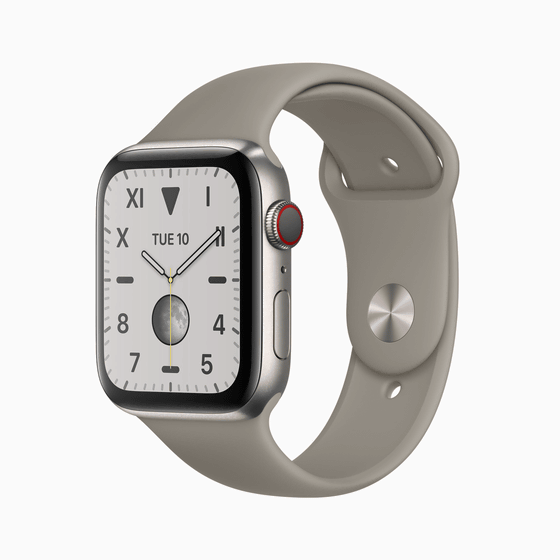 Black frosted "Space Black Titanium Case"



And 'White Ceramic Case' revived in Series 5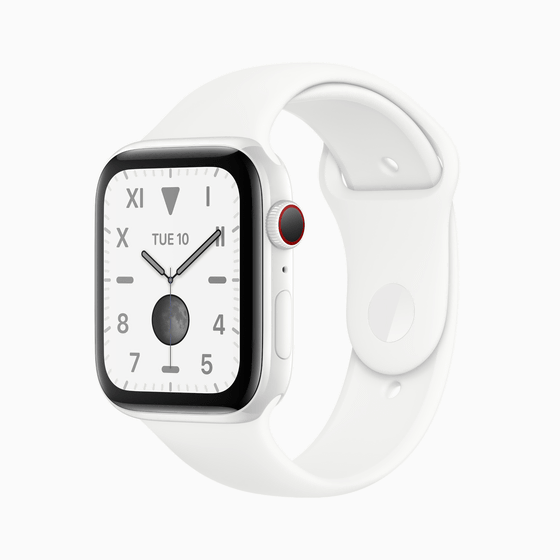 A new color also appears in the collaboration series "Apple Watch Hermès" with the luxury brand "Hermes". The model below is a space black stainless steel case combined with a Vaux Swift (black) double leather leather strap.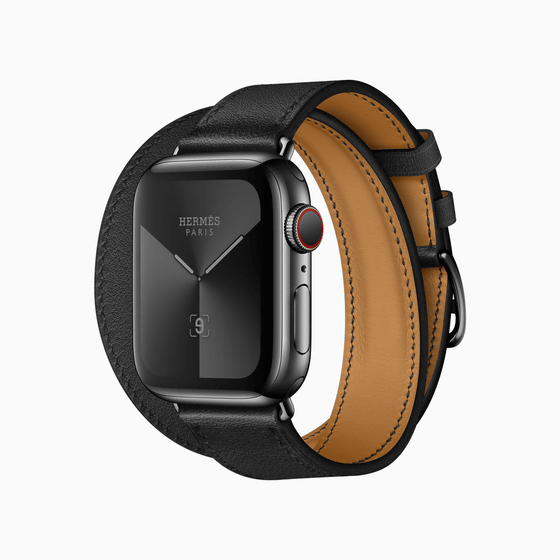 Stainless steel case & Vaux Swift (Brick / Beton) Dubrutur leather strap looks like this.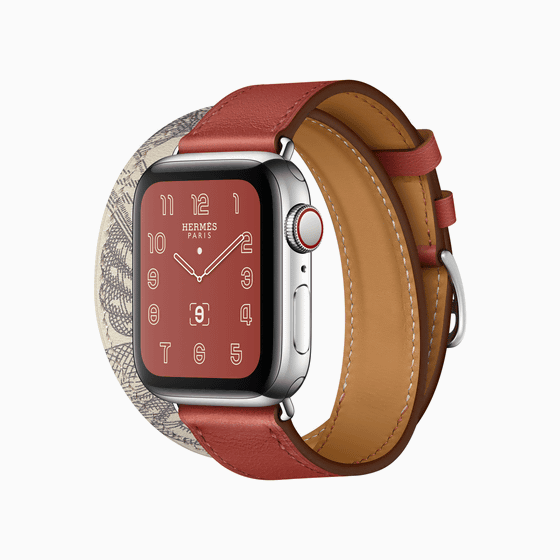 Stainless Steel Case & Vaux Swift (Uncle / Beton) Simple Tour Leather Strap. Apple Watch Hermès also has a dedicated watch face to match the new colors.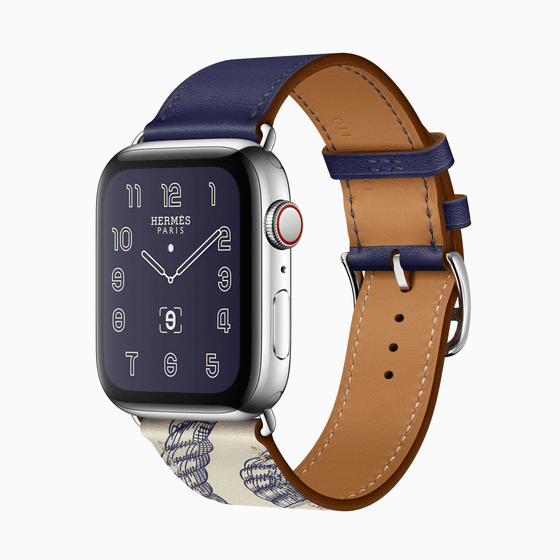 `` Apple Watch Series 5 '', a new model of Apple Watch that saves lives around the world, appeared-gigazine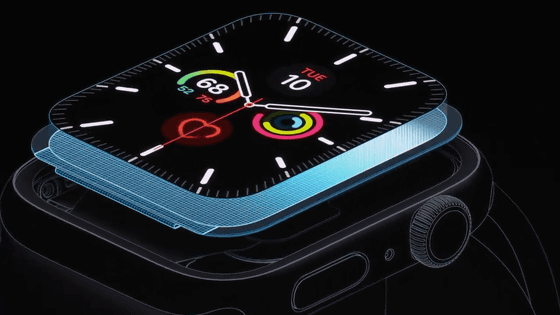 Apple Watch Series 5 actual machine photo / movie summary, built-in compass & display can always be lit-GIGAZINE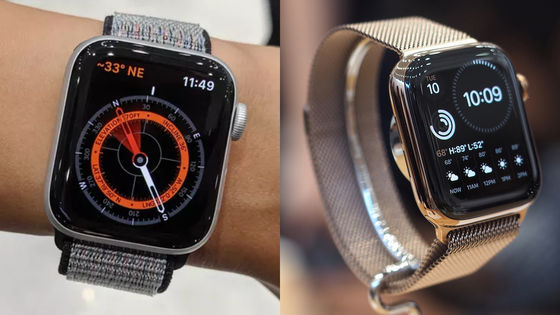 ◆ iPhone 11
iPhone 11 is the successor to iPhone XR. Black, green, yellow, purple, (PRODUCT) RED, and white are all six colors. The camera module has two lenses.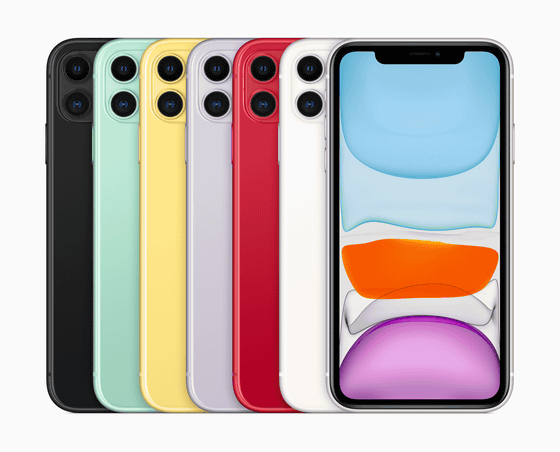 The waterproof performance of iPhone 11 is IP68 grade.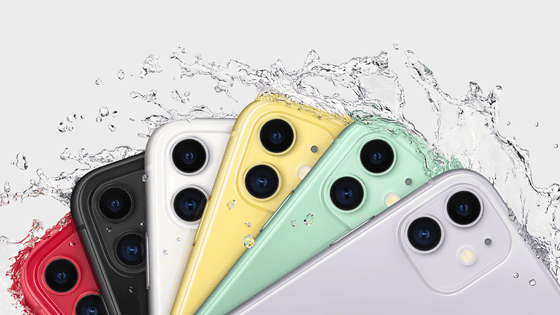 The bezel is narrow and has a notch at the top, just like the iPhone XR.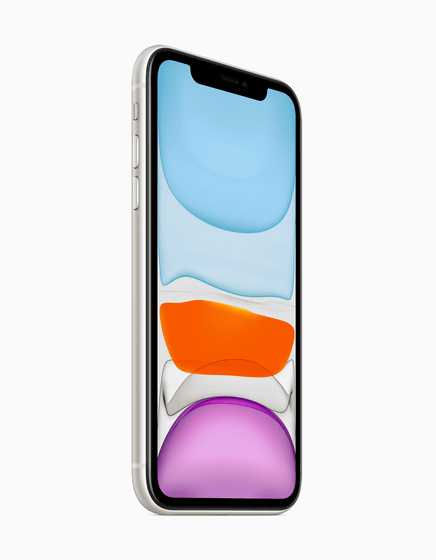 Apple announces the new iPhone `` iPhone 11 ''-gigazine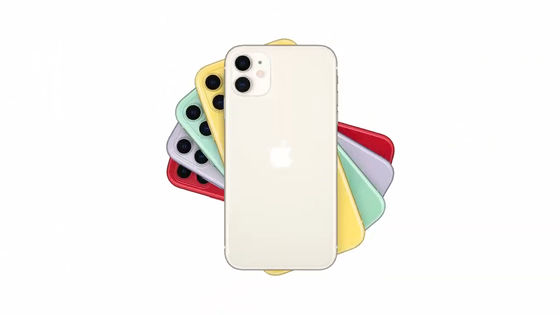 Actual machine photo & movie summary of "iPhone 11"-GIGAZINE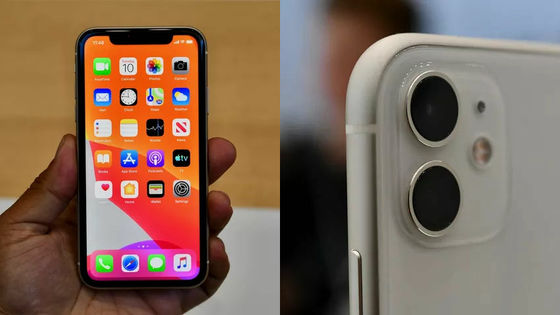 ◆ iPhone 11 Pro / Pro Max
iPhone 11 Pro / Pro Max, the top model of iPhone 11, is available in four colors: gold, midnight green, silver, and space gray. Midnight Green is a color not found in the previous model iPhone XS / XS Max.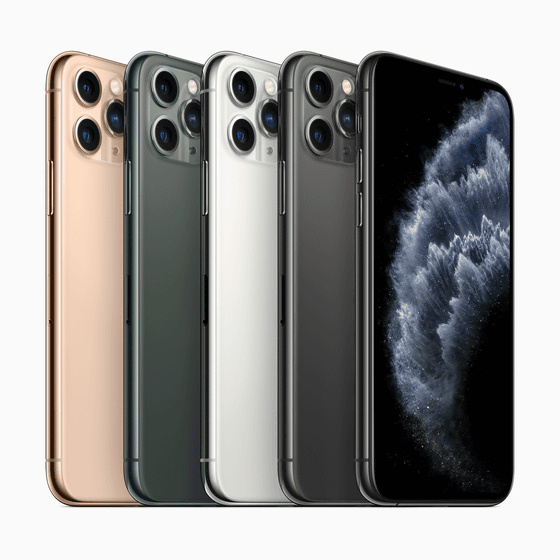 Three camera lenses attached to the camera module are the most eye-catching. The module itself protrudes one step from the iPhone 11 Pro / Pro Max, from which three more lenses protrude. In other words, the camera has popped out of the main body for two steps.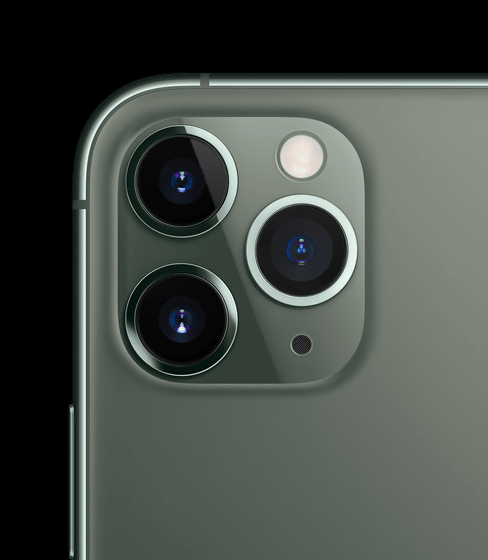 The A13 Bionic chip that is installed is said to be "the fastest smartphone" by Apple. It seems that both CPU and GPU performance are higher than the previous model loaded with A12 Bionic, and it seems that you can play quickly even in games that require high specifications.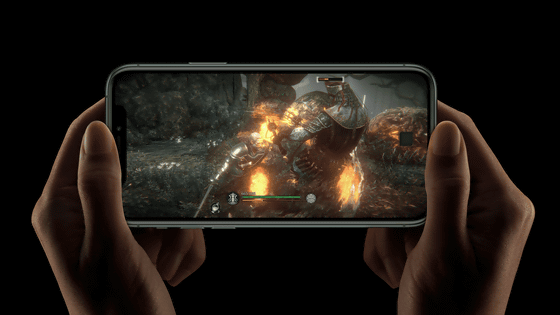 In addition, the processing power has been greatly improved by strengthening the chipset, and image processing by machine learning has become more powerful. As a result, 'Night Mode' has been newly added to the camera, and it has become possible to take clear pictures in dark places.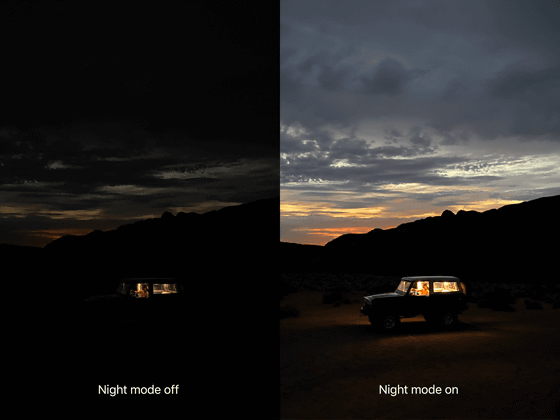 `` IPhone 11 Pro / Pro Max '' appeared, triple lens camera installed on the top model of iPhone 11-GIGAZINE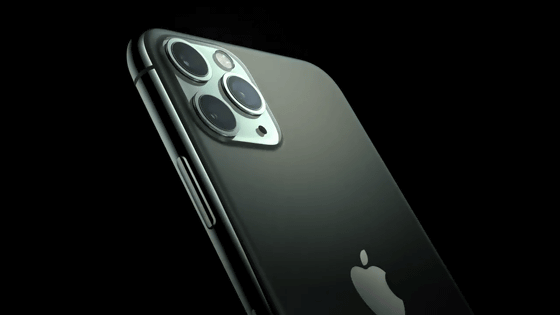 Actual machine photo & movie summary of "iPhone 11 Pro & iPhone 11 Pro Max"-GIGAZINE