Shari no Sushi "Shari vegetables" · Ramen without noodles "Seven kinds of fish and shell noodles without noodles" · Sharp grass in half after sharpening "Sharibuchi" went to eat sushi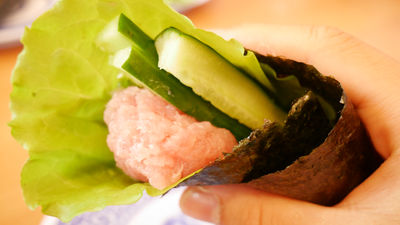 August 31 is a rush day. Rotating chain in such late summer "Kura Sushi"Began offering the first" carbohydrate restriction menu "of the rotary sushi chain. "Carbohydrate off series"The lineup of the division is roughly divided into three types, and it is limited to half in Sharari"Charippy"Vegetable instead of Shari"Shari vegetables"Instead of noodles plenty of vegetables"Seven types of seafood ramen noodles removedAll 10 products have become. I was tasting while watching the health what kind of new menu of Kurasushi developed focusing on "carbohydrate restriction".

Carbohydrate off series | Kurasushi homepage
http://www.kura-corpo.co.jp/fair/2017tousitsuoff.html

Arrived at Kura Sushi.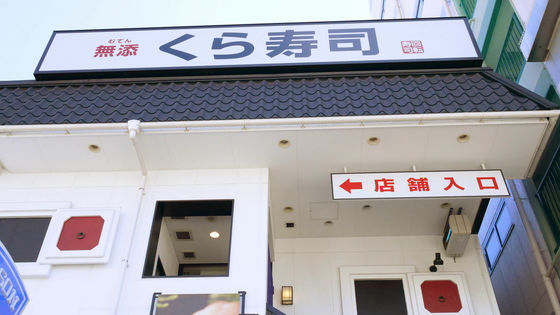 When entering the shop and getting on the seat, the "carbohydrate off series" were lined up at the top of the ordering touch panel.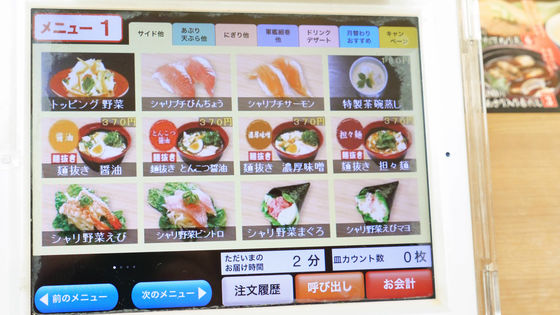 ◆ Sharibuchi
"Sharibuchi" is half the size of Sharari in response to the needs such as "Shari is big" and "I want to eat other sushi soon, the stomach becomes full soon" and so on. Two kinds of material: red bottle and salmon salmon.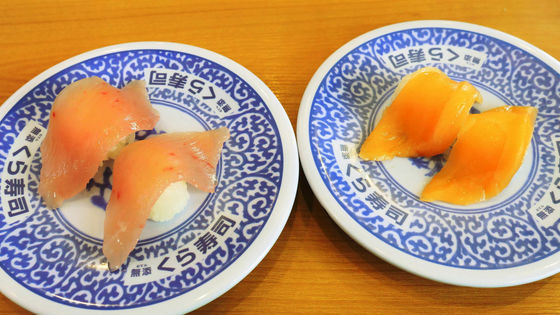 I tried to compare the leaf "Sharibuchi" with regular size. The size of Shari is quite obvious as you arrange.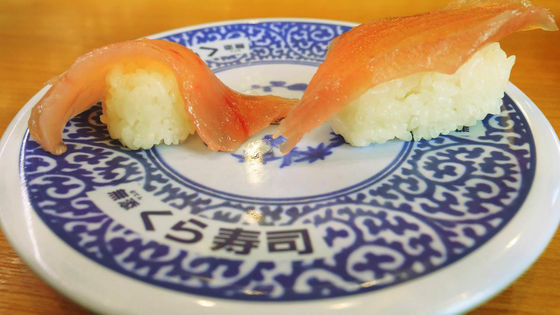 Because wasabi is self-service, put it in the amount of your choice, bring soy sauce, real meal. Because Shary was small amount, the material was big and felt soft.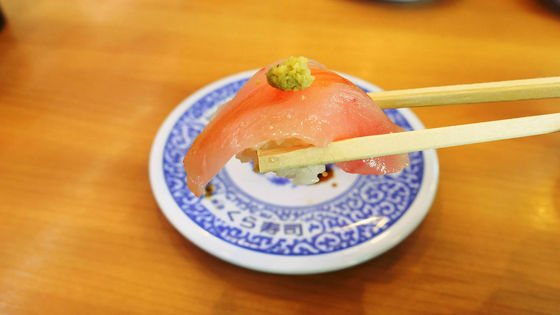 Salted salmon is also soft and the sharp is only half, but when you eat and compare you feel strongly the taste of the story as much as it is surprising.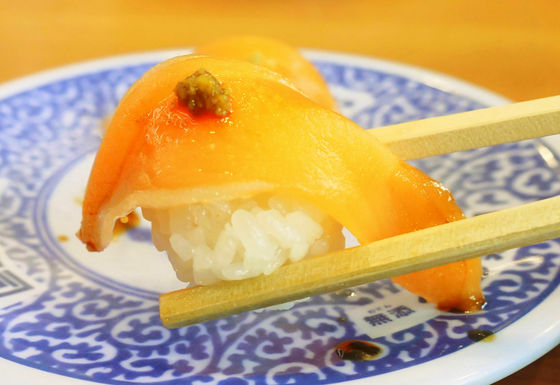 ◆ "Shari vegetables"
"Shari vegetables" is a shocking new product using "radish pickled pickle" instead of Shari. There was a hand winding that cucumber was cooked together as it was wrapped around it with sardine wrapped in pickled vegetables and radish. First of all, from barges of "Shari vegetables" with 2 kinds of bintro and shrimp. I will see elephants spread to the dish.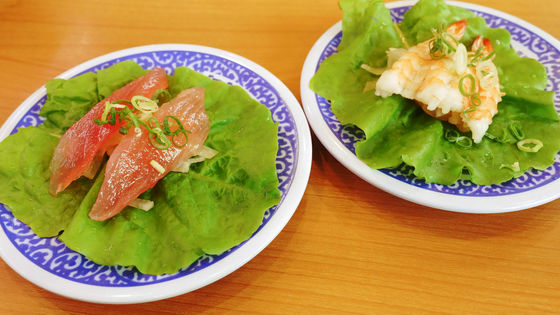 Turning over the neta, not a shari but a shredded radish.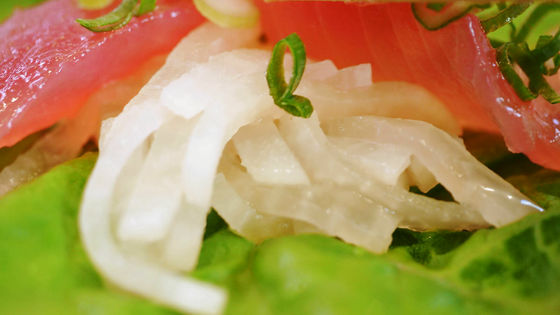 Take as much soy sauce and wrap it in Sangchu. Compared to Shari, Japanese radish pickled pickles are stronger in acidity and sometimes wrapped in sunche, giving the impression that "Salad with sashimi in it". It is completely carpaccio if dressing is applied. As the radish 's shiny texture is not normal, it was perfect as an accent.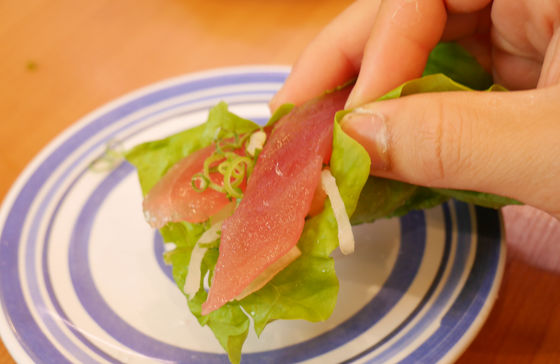 Aside from soy sauce there was "Yuzu Ponzu" so I tried it with shrimp sushi in shrimp. There are also ponzu sauce matching salad, but Japanese pickled vegetables and citron flavor match. Yuzu Ponzu is recommended from soy sauce.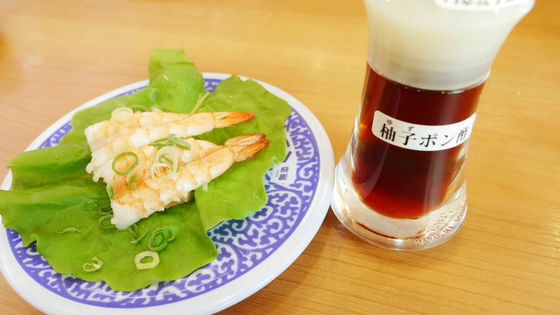 I ordered the hand winding of "Shari vegetables" as well. Tuna, two kinds of shrimp Mayo.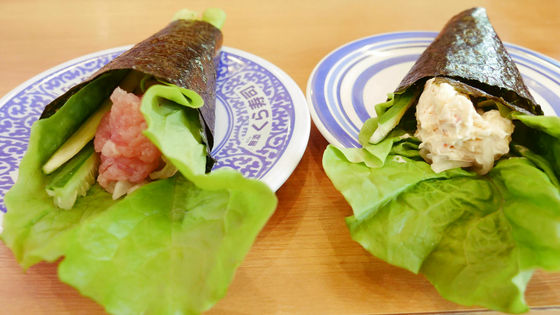 Tuna is hand-rolled with tuna tatami and radish pickled, cucumber wrapped in sunche, rolled grapes. Easiness to eat was above the laggard because it was hand rolled, but the taste of the garlic is strong as it is without shear, I felt that the taste of the story and radish blurred.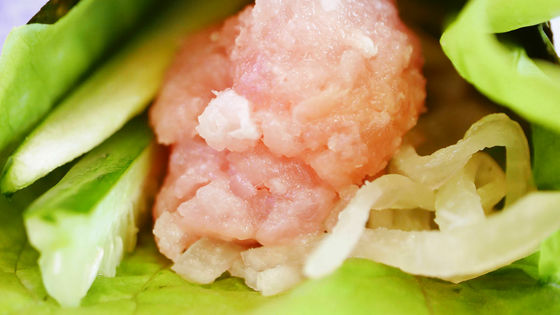 Shrimp Mayo also eaten it, and it was completely salad. Shrimp Mayo with cucumber, radish pickled pickles is good. However, as I felt that the strong argument of the obstacle was also an obstacle, it was a dish that I wanted to eat alone with Sanchu.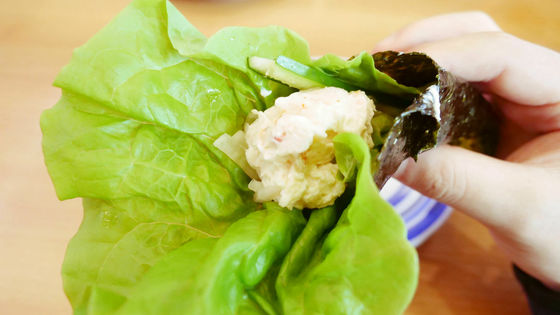 ◆ "Seven kinds of fish and shell ramen noodles"
"7 kinds of seafood ramen noodles" without vegetables in stead of noodles are four kinds of soy sauce, thick miso, tonkotsu soy sauce, and sesame fragrant noodles. First we ordered soy sauce and it flowed with such a lid. A peacock sachet is on top of the lid.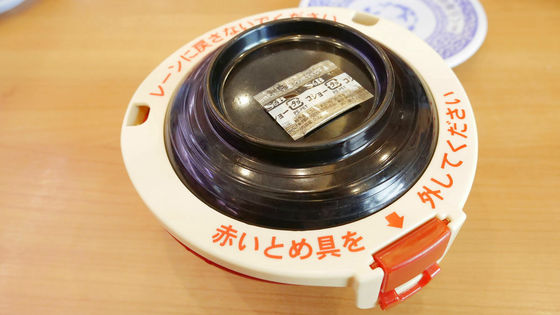 Remove fasteners, open. Petting is nothing but mythical soy sauce ramen ... ...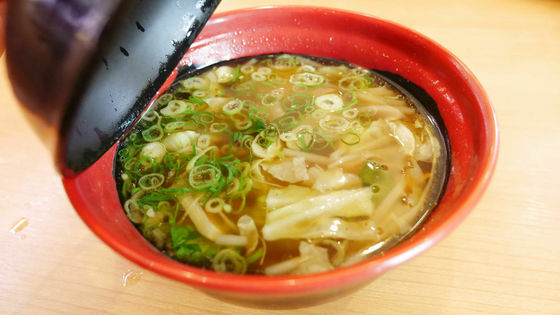 Even though you can scrub inside, vegetables are made. When I tried eating, the impression was "vegetable ramen without noodles". Not a "ramen-style vegetable soup" but a noodle-free ramen as it is, perfect for those who say "I can not eat carbohydrates but I really miss the taste of ramen!"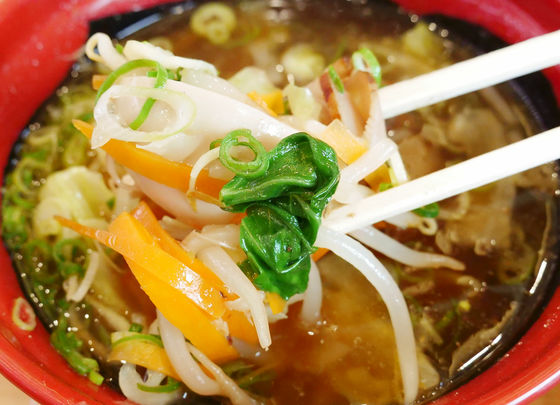 I tried to divide ingredients into dishes. In addition to Konami green onions, sesame shoots and eggs, carrots, chingen vegetables, spruce, cabbage were included.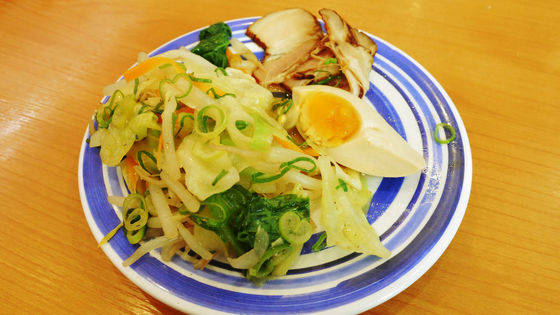 For comparison, ordered ordinary ramen. The ingredients are only inseam green onions, chashued eggs and eggs. By the way the taste of soup is noodle, noodles are the same.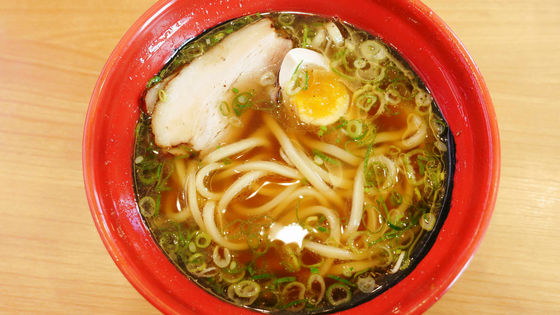 I tried ordering thick miso of "seven kinds of seafood ramen noodles", tonkotsu soy sauce, sesame fragrant tomato noodles.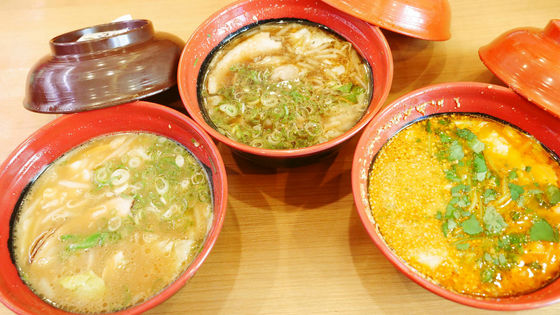 Rich miso comes with garlic pouch rather than pepper. Compared with soy sauce, the taste of rich miso soup matched steamed vegetables. It is a feeling like vegetables and pork juice with a lot of fat (without pigs).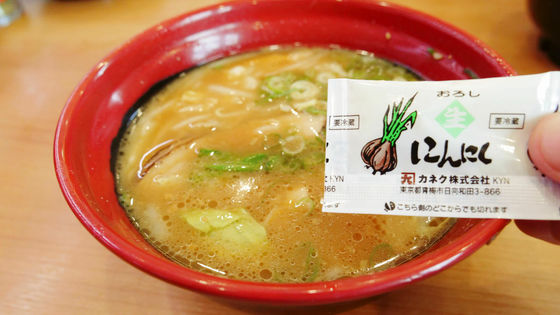 Tonkotsu sauce is also the same ingredients. This Tonkotsu Soy Sauce has the strongest sense of ramen, and the urge that I wanted to tie in noodles did not stop. I recommend it to people who are restricting carbohydrates that I want to taste only ramen feeling.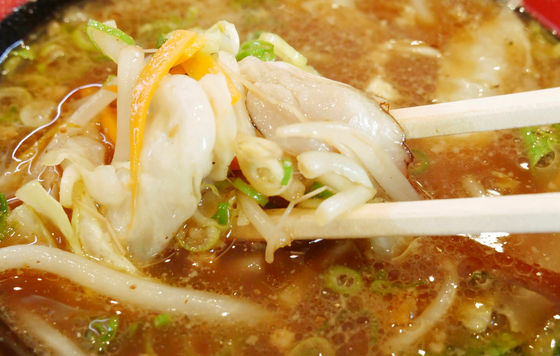 Lastly sesame fragrant Bamboo noodles. At first glance it is an ordinary bamboo noodle, but ...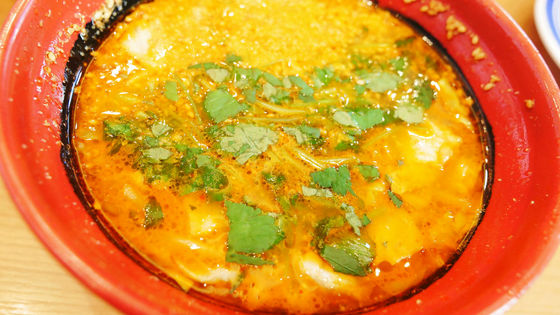 It is not vegetables but also noodles that chopsticks grasp. The ingredients were the same four kinds of vegetables as the other three except that there were no eggs, no eggs, and sesame was used abundantly. The spicyness coming to the throat rather than the tongue, the noodles do not relieve the spicy, it is quite intense. It is recommended for spicy foods.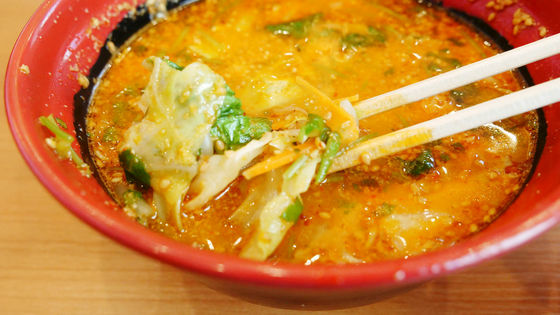 As a single serving 2 dishes of "Sharibuchi", "Shari vegetables" 1 plate each, a total of 8 plates, 2 seeds of "seven kinds of fish and shell noodles removed" soy sauce and 2 pieces of miso 660 Kcal. A similar lineup with an ordinary menu not "saccharide off series" would exceed 1,400 Kcal, so it was a great calorie-off meal. Each calorie isKura Sushi Home PageAll menus are posted on the menu.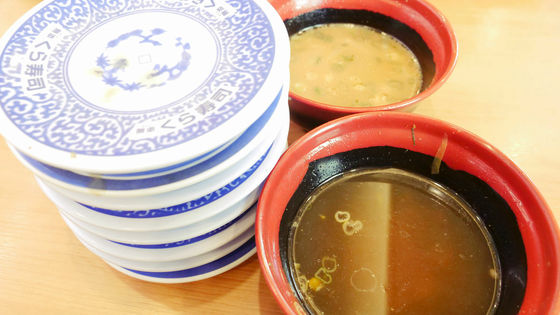 "Sharibuchi" and "Shari vegetables" of "Glucose off series" are all 108 yen including tax, "7 kinds of fish and shell noodles dismantled" are all 399 yen including tax and are available from August 31, 2017 (Thursday) . Although it is a menu for those who are "restricting carbohydrates but want to eat other things!" "I do not want to take much carbohydrates but want something to eat sushi!", "Shari vegetables" is a new unusual new taste It was supposed to be enjoyable as a story.