I tried staying at the hotel "Resto in Nosugu" of Tominori · Ashigara SA which can be used while still on a highway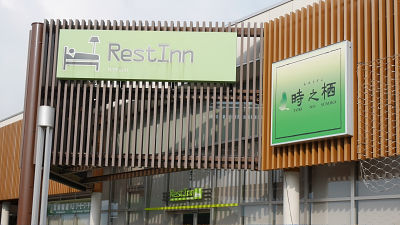 Highway hotel which can stay staying on the highway how inside Tomei high speed · ashigara service area boasting the largest parking lot in Japan "Rest time time Ninosu"there is. I will try staying at a hotel where I think that it is a rest area in a common service area and that it can be used up to the carbonated spring public bath and restaurant with sauna, convenience stores unique to SAs, shops in souvenirs and even dog run facilities did.

Ashigara service area climb EXPASA ashige restin time hinosu | Tokinosu
http://www.tokinosumika.com/restinn/

At the time of rest-in Nosu is a hotel on the up line side of the "Ashigara Service Area" located about 3 km from the Tomei Express · Gotemba IC from Tokyo. There is also a free shuttle bus at the down line to Nagoya district, and it is also possible to use it from a general road which is not a highway.


Arrived at Ashigara. The place where the hotel is located is where the tree is planted behind the photo.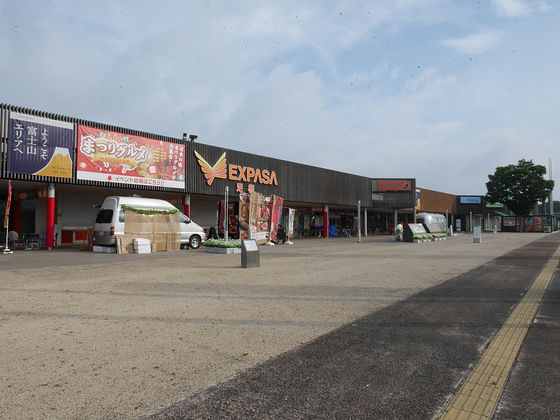 Because the hotel is located in the back of the horizontally long building, it may be a little lost unless you first look at the map. Even in such a case, it should be easy to understand if aiming for hot spring facilities.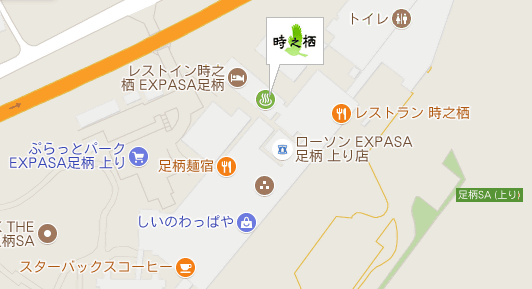 You can find it as soon as you enter from the door written "Rest time time Nosu" or enter from the door near the food court or Lawson in the building.



When I entered the door on the big signboard of "Ashizoni Kinayu", there was a hot spring and a hotel counter next to it.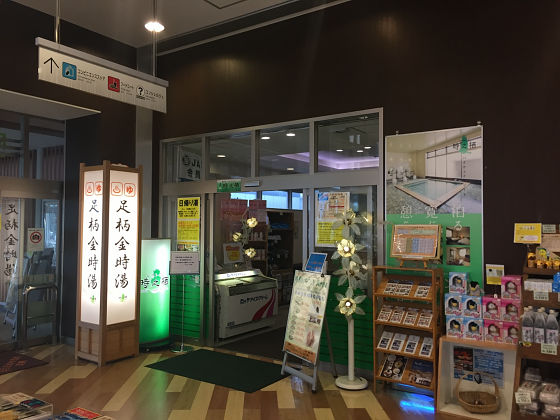 Atmosphere that guest room is like common business hotel. It seems to be perfect for use in staying simple.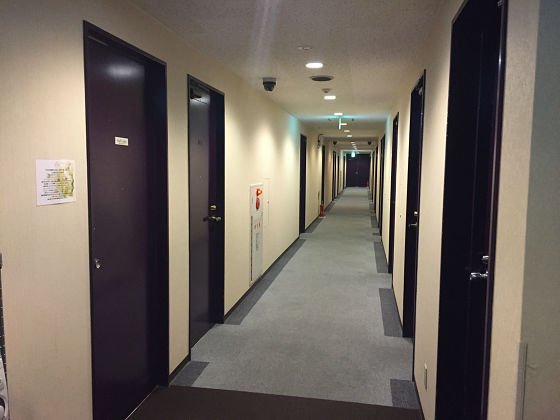 The single room I stayed this time is like this. The situation of the interior is exactly like "business hotel". In addition to the single room, all 4 types of rooms are prepared for twin, barrier free triple, Japanese style (6 tatami + 4 tatami).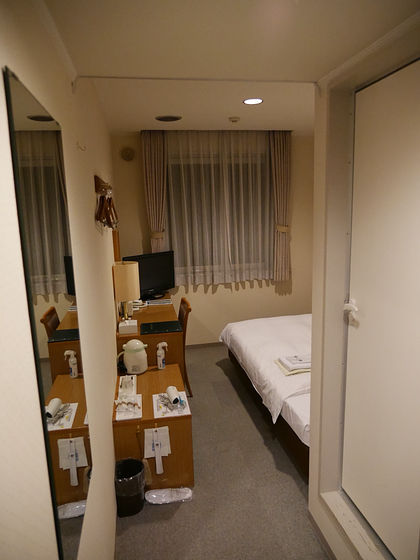 A single bed with a spacious size.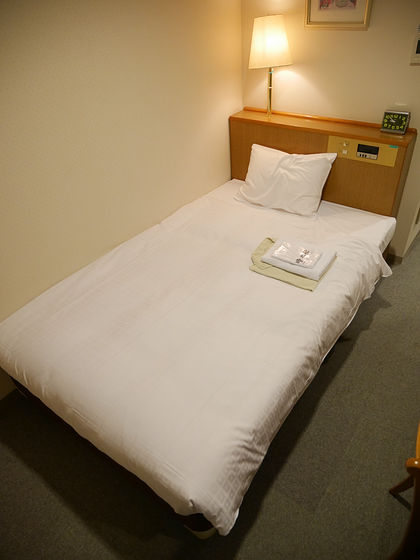 Hand towel and bath towel in a plastic bag, pajamas of different type are prepared.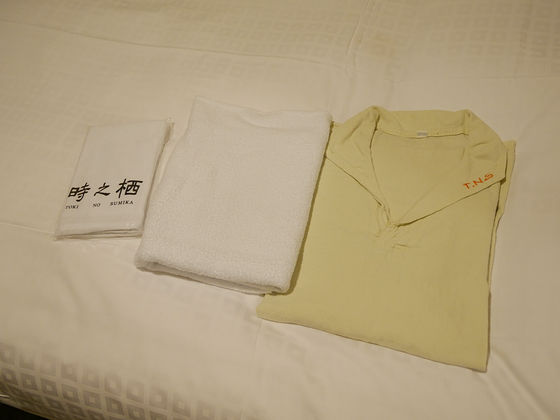 The bed has moderate hardness type. I feel comfortable sleeping and I can sleep without problem.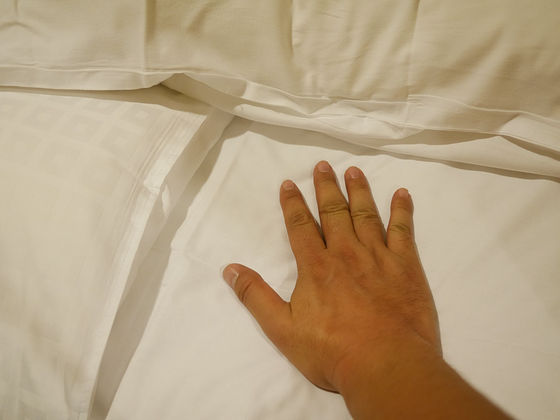 The alarm clock installed in the bed did not turn on, but instead, the alarm clock was placed.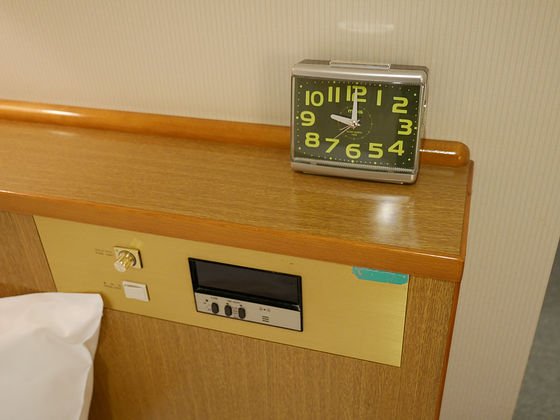 A side table with amenities.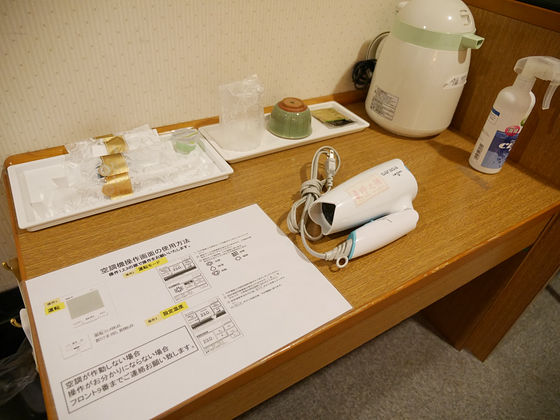 Cup, tea bag and kettle pot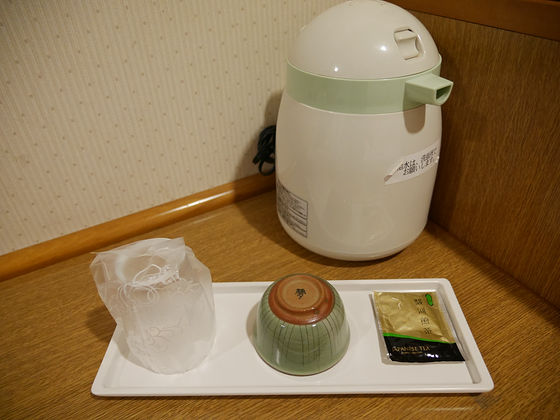 Toothbrush and razor, cotton and mouthwash etc. In general, these goods which are often located near the sink, but this time it was in the room.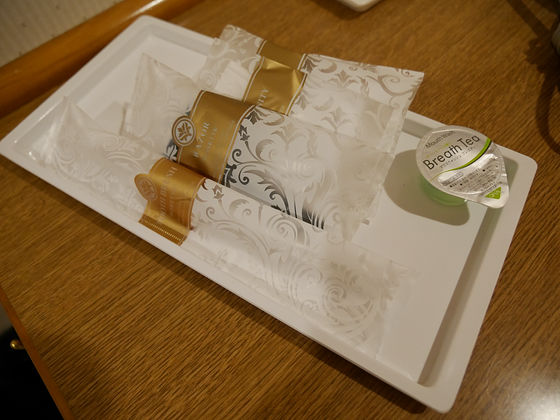 The table where the TV etc. is placed is the size which can expand the PC and work easily. A square device with a hole under the mirror was an air purifier.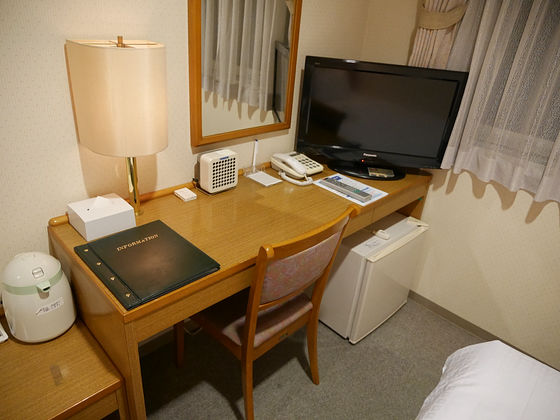 There are three outlets on the tabletop, so it seems that there is plenty of room to charge the smartphone and power the PC.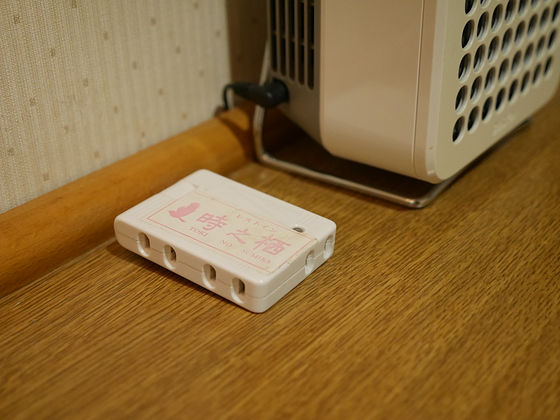 A refrigerator is a type used by turning on the power. Every place is built like a very common business hotel, so you can use it with confidence in the use you use on a business trip.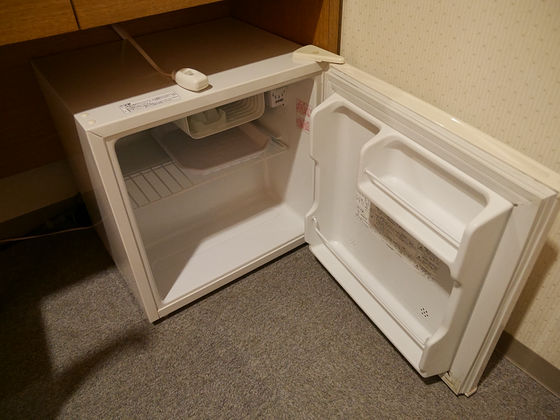 The public bath can be used from 16 o'clock to 10 o'clock the next morning, even if you change clothes to the pajamas placed in the room, you can do it. Check out time is at 10 o'clock. In addition, when using this time, we were able to use video on demand where you can watch movies, dramas, animation, adult programs, etc. in addition to general TV programs on TV set in the room for free.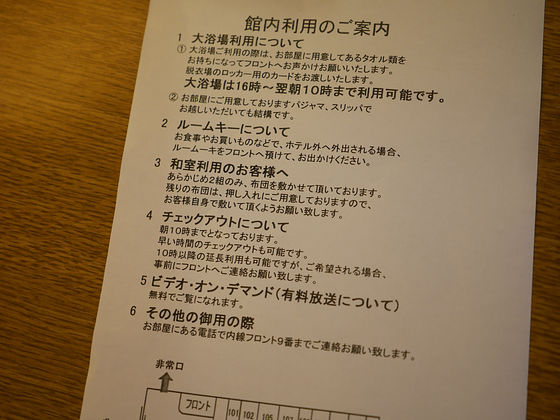 There is a unit bath in the room. Apart from this, guests can also use the public bath located 30 seconds on foot.



Shampoo, rinse and body soap are installed in the unit bath.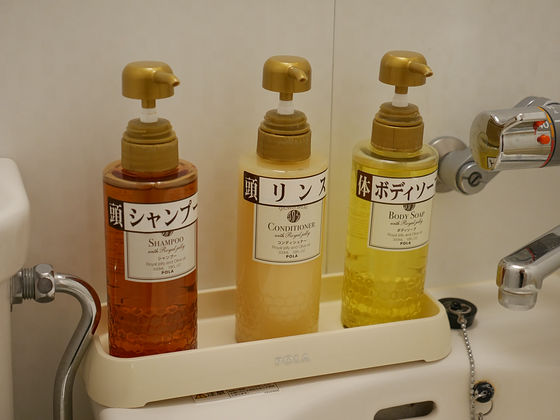 Facial cleansing foam and hand soap etc. were also put in washing and shaving cream combination.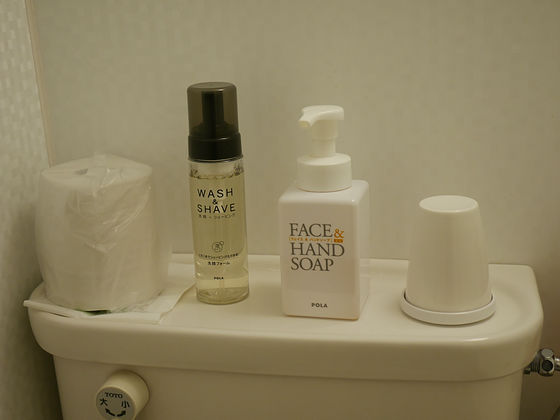 The toilet was a washlette type.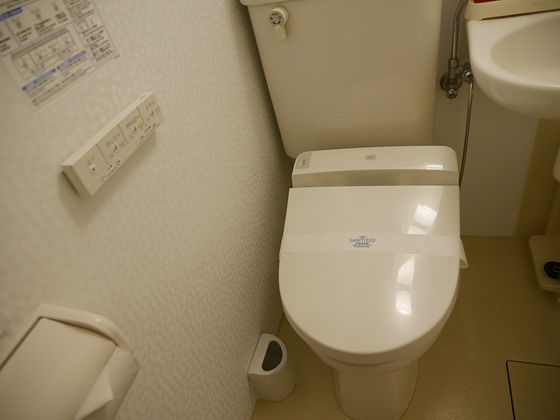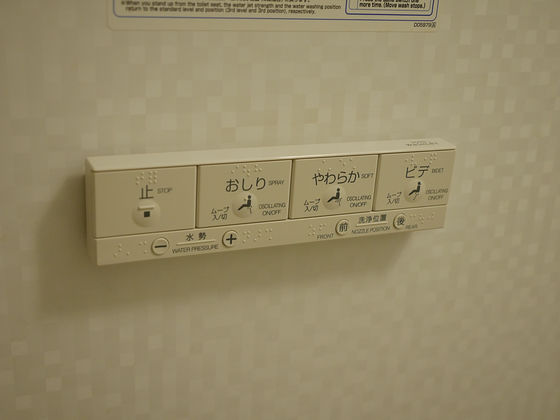 There was a small bathtub and sauna, bathing bath in the large public bath, and it was able to heal relaxed fatigue more than I thought.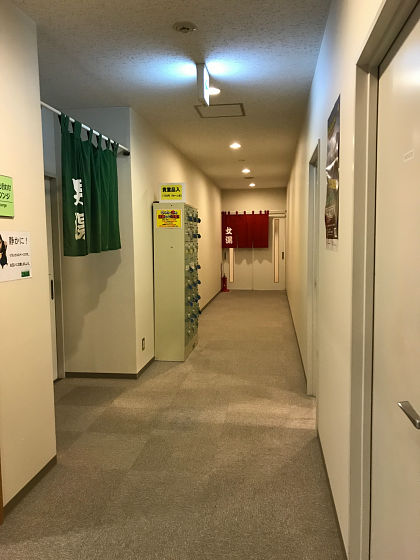 This time we selected a plan with breakfast. A breakfast is served between 6 am and 10 am at the restaurant 'Nosugu' next to the restoin.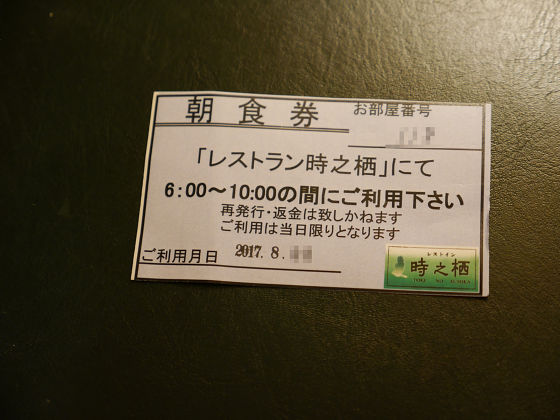 At restaurant time Nosugu ......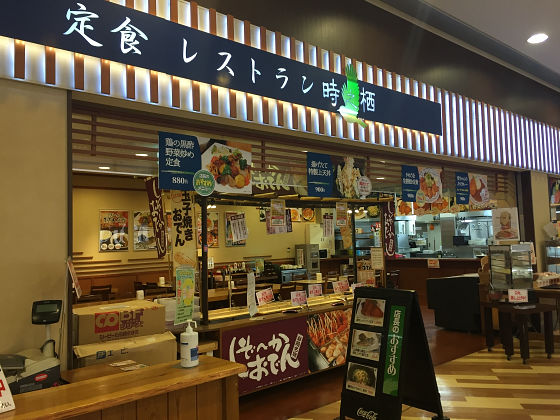 When we had breakfast tickets, breakfast set of rice dumplings and soup stocks, chilled guy, grilled salmon, pickles and seasoned seaweed was offered.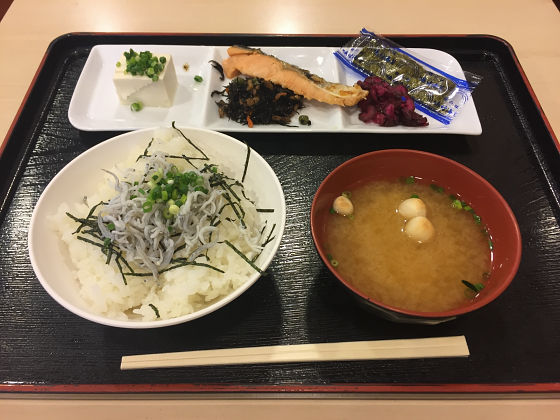 Shira-gohan is a simple seasoning, you can eat as it is, good taste even if you drip a little soy sauce. It was a dish of unique breakfast near Suruga Bay and Sagami Bay, which is a famous place of shrub.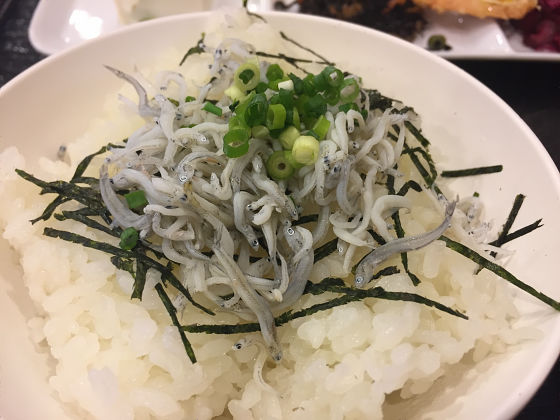 In the case of the single room stayed this time, the accommodation fee is 5600 yen. In the case of twin, triple, and tatami room, the price per person is about 5000 yen, but it is cheap every time the number of people increases. In addition, in the accommodation plan such as Rakuten Travel, there are plans that the fee for two people will be 5600 yen, and there is a plan for which the price per night is about 4800 yen by consecutive night stay, so it seems good to check is.

Price list | Ashigara service area climb EXPASA ashiguri restin hour nosu | Tokinosu
in Review, Posted by darkhorse_log