"Hologram table" that can project holograms to multiple people in real time will be commercialized in 2018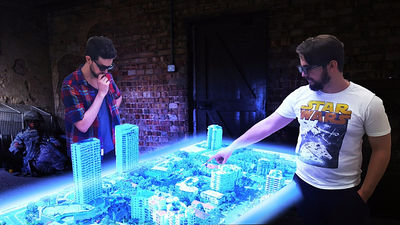 In science fiction movies, "hologram" that projects three-dimensional images in front of you often appears, but in reality it is in a state where holograms like movies are not realized. In the meantime, for the first time in the world multiple people can experience hologram images in real time from various angles "Hologram table"Has appeared.

The world's first multi-user hologram table is here, on sale in 2018
http://newatlas.com/hologram-tables-euclideon/50868/

Australian Euclideon, who developed a 3D graphics processing engine called "Unlimited Detail (UD)", announced UD-based "multiuser hologram table". This hologram table enables users to simultaneously experience holograms with up to four users projected on a desktop. Microsoft's AR headset "Hololens" alsoAbility to share 3D graphicsAlthough it implements the multi-user hologram table, it is possible to share the hologram in front of you just by attaching a special glass.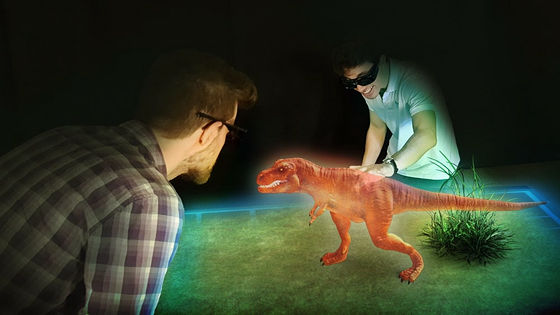 By attaching a dedicated glass, the hologram table will be able to track the movements of each user's eyes and will also recognize the location of the user. Based on these motion tracking data, the hologram table builds correctly projected holograms for each user, so you can share the same hologram from different angles in real time.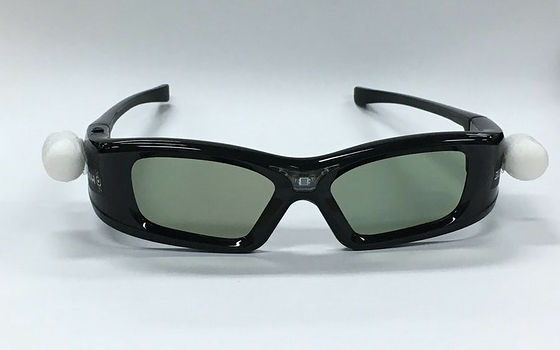 The process of projecting the 3D graphics generated on the table to up to 4 users in real time will put a heavy load on the graphic engine, but Unlimited Detail enables this.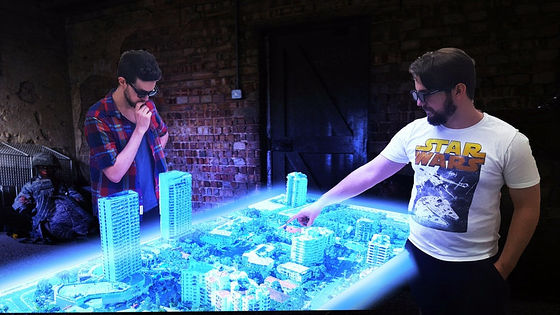 There is also a dedicated hand controller, which seems to be used for graphics rotation and slide.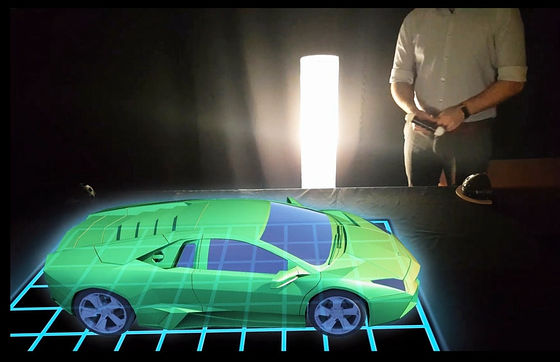 The following is the prototype of the hologram table, the size is 1.5 x 1.5 meters. Although the specifications of the product version are not finalized, it is said that the production system has been prepared so that it can be shipped by February 2018. According to Euclideon's Bruce Dell CEO, the price is expected to be AU $ 60,000 (approx. 5.2 million yen).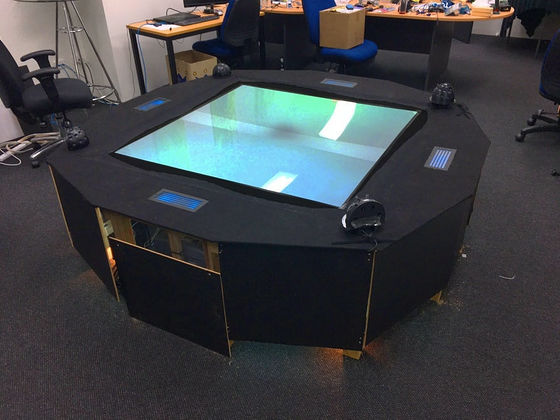 In addition, you can see how you actually experience the hologram table from the following movies.

Hologram Table - YouTube