The effective value ranking which understands somewhere in one country where the fixed & mobile line is fast is "Speedtest Global Index"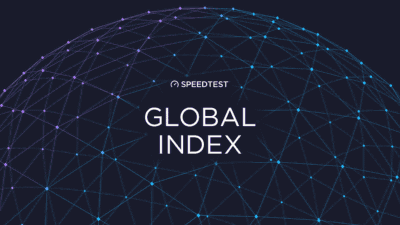 The speed of the fixed line and the mobile line of the Internet is important as an index showing the enrichment of the Internet infrastructure. Standard service to measure the speed of net lines "Speedtest.net"Is a service that publishes the countries and regions of the world in ranking format as to where the country where the fixed and mobile line speed is fast"Speedtest Global Index"It was started.

Rank Internet Speeds Around the World with Speedtest Global Index
http://www.speedtest.net/insights/blog/announcing-speedtest-global-index/

"Speedtest Global Index" can be checked on the following site.

Speedtest Global Index - Monthly comparisons of internet speeds from around the world
http://www.speedtest.net/global-index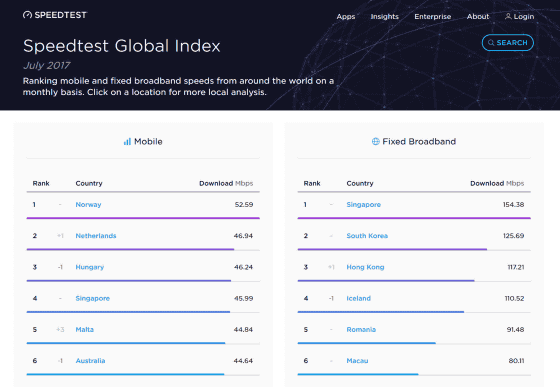 The top ten countries with effective mobile speed are as follows. In the July 2017 ranking, the top is 52.59 Mpbs in Norway, followed by the Netherlands, Hungary, Singapore, Malta, Australia, the United Arab Emirates, Korea, Belgium and Iceland.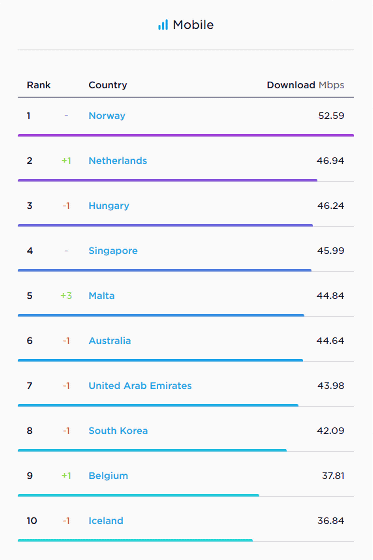 Japan's mobile line speed is 19.65 Mbps, ranking number 55 in 122 countries. If you look at world standards, you can see that Japanese mobile line environment is not so fast.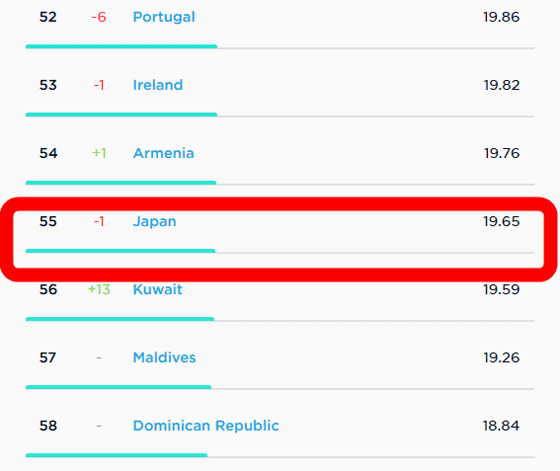 By the way the worst 5 is as follows. Conflict areas such as Sudan, Afghanistan and Iraq are included.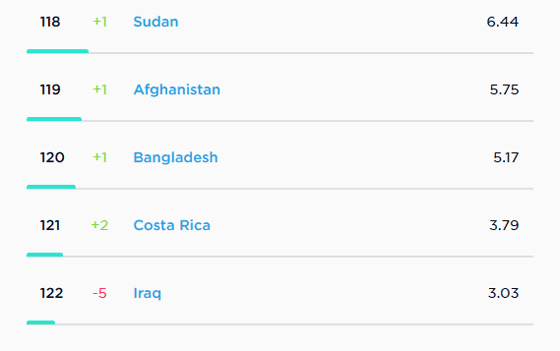 The top 10 fixed-line rankings are Singapore, Korea, Hong Kong, Iceland, Romania, Macau, Switzerland, Sweden, the United States, Lithuania.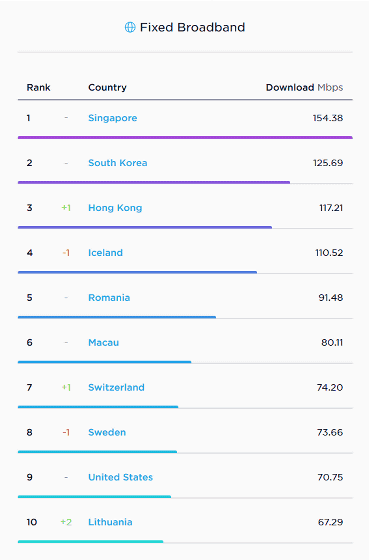 Japan is doing a good fight with 13th place, but considering that the best 3 is Asian countries, I can not say it is very satisfying.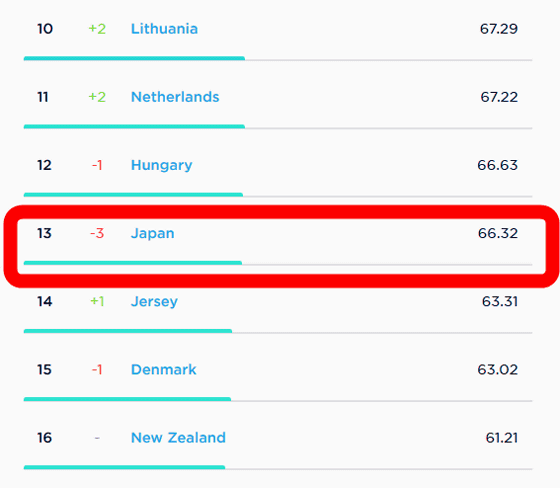 By the way the worst 3 is as follows. There are not many countries that the mobile line is fuller than the fixed line in the lower country.



If you click the country name ......




More detailed net line information for that country will be displayed.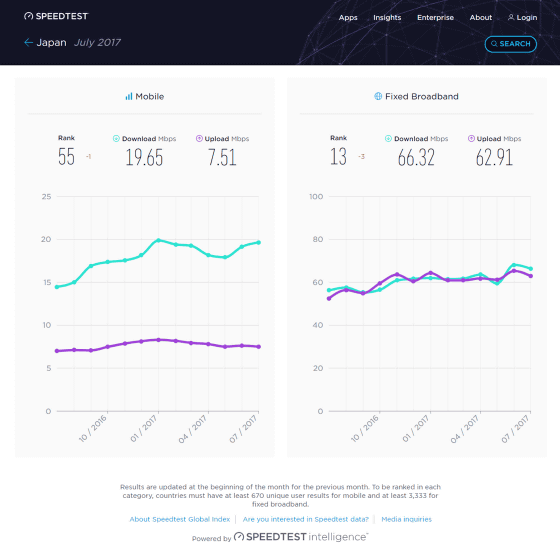 A monthly graph is displayed along with the download speed and the upload speed, and when you hit the mouse cursor on the graph, you can display information on the past month.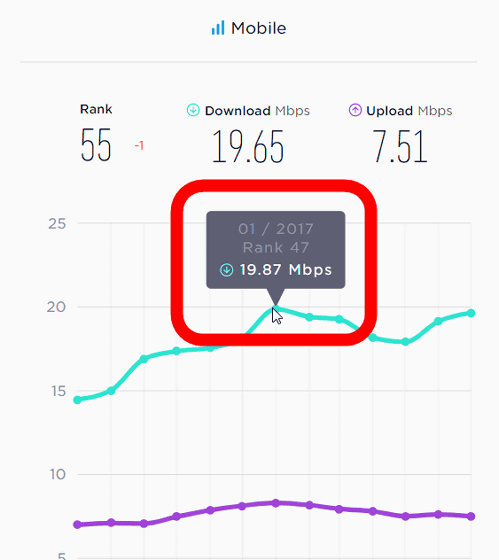 "Speedtest Global Index" is created based on data of effective speed measured by Speedtest, ranking data of the whole world from speed data of minimum 670 lines for mobile lines and minimum 3333 lines for fixed lines . The ranking is updated at the beginning of the month every month.