NVIDIA releases genuine external graphic board expansion box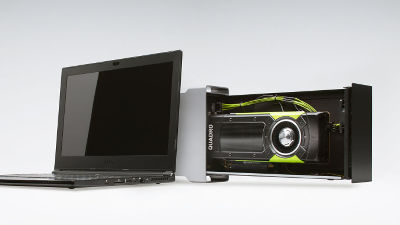 Held in Los Angeles, USASIGGRAPH 2017, NVIDIA announced a genuine external graphic board expansion box. You can also add powerful GPU power by adding TITAN X and Quadro GPU on notebook PC.

Nvidia Partners Working On Titan Xp, Quadro External GPUs
http://www.tomshardware.com/news/nvidia-titan-xp-quadro-external-gpus,35123.html

Nvidia rolls out external GPU support for Nvidia Quadro - CNET
https://www.cnet.com/news/nvidia-rolls-out-external-gpu-support-for-nvidia-quadro/

Thunderbolt 3 connected external GPU kit (external GPU: eGPU) with full size graphic board was already sold by third parties, but NVIDIA partnered with several manufacturers such as Sonnet, Akiti, Bizon, Magma Then release the genuine graphics board expansion box. The eGPU that got NVIDIA 's certification saw the driver fully supported.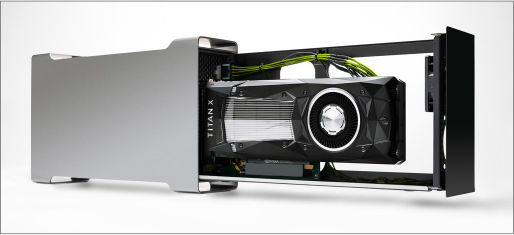 NVIDIA genuine eGPU is expected to be a professional youth requiring graphic performance on a notebook PC,TITAN XWe also support Quadro series as well.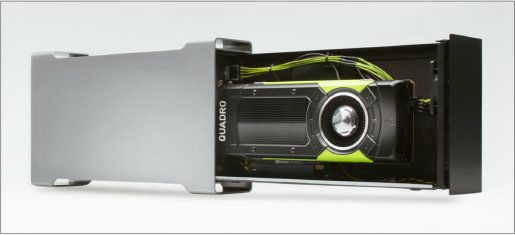 NVIDIA genuine eGPU is planned to be sold not only on an extension box alone but also with TITAN X or Quadro GPU after September 2017, but the price is undecided at the time of article creation.