Whether kicking the ball in the RoboCup soccer "Humanoid League" is any level by the two-legged walking robot?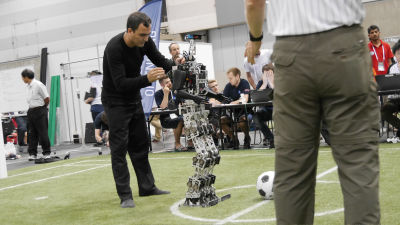 In the RoboCup that began with the goal of "to build a team of autonomous robots that can win the football world champion team by 2050", the RoboCup football "Humanoid League" by the bipedal walking robot is a robot technology " It is a touch that can be said to be a touchstone that can know the current location. It was held at "Port Messe Nagoya" until July 30th (Sun) in 2017RoboCup 2017 Nagoya World CongressI watched Robo Soccer Humanoid League.

League - Robo Cup Football | RoboCup 2017 Nagoya Japan (RoboCup 2017)
https://www.robocup2017.org/leagues_football.html

A relatively large field.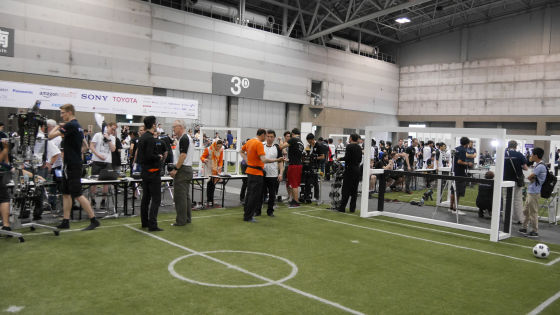 Fighting in this field is an adult (AdultSize) robot of the bipedal walking robot "Humanoid" league. Height is 130 cm to 180 cm, almost the same size as human.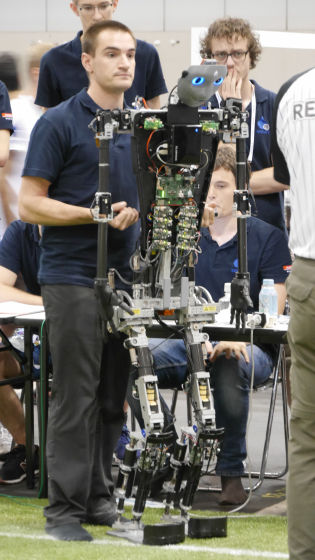 The robot is a complete original model.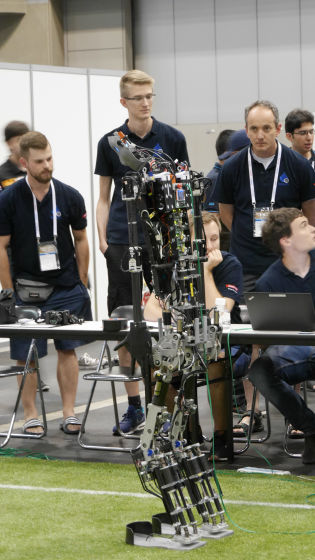 The size and structure are different for each team.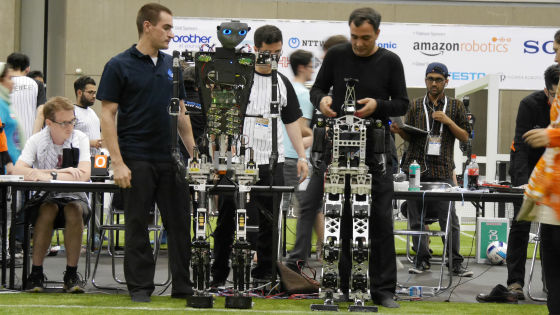 RoboCup Soccer, Humanoid League, Adult Size Match will be played one to one. Than each of the robot say to confrontation, feeling that how accurately perform their own the solve, that fight with myself.

RoboCup Soccer / Humanoid League AdultSize robot balances and dribbles @ RoboCup 2017 Nagoya World Tournament - YouTube


I was also busy setting up during the game.



Working with a robot stand on a custom-made stand.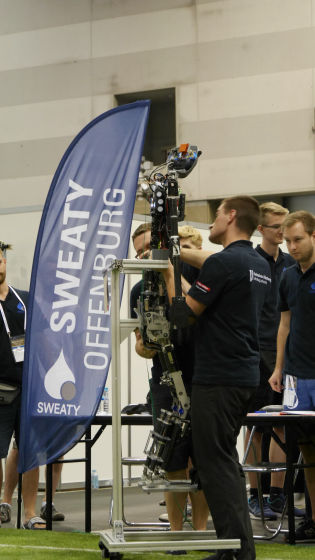 In order to prevent the robot from falling down and being damaged, the humanoid league adult size robot scored a goal while receiving support from human beings.

RoboCup Soccer / Humanoid AdultSize's robot looks awkwardly determining the goal @ RoboCup 2017 Nagoya World Tournament - YouTube


There are three types of subleagues in the humanoid league depending on the size of the robot. The robot of Kid (Kid Size) of 40 centimeters to 90 centimeters is like this.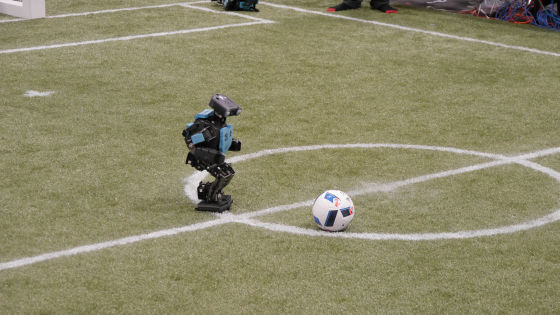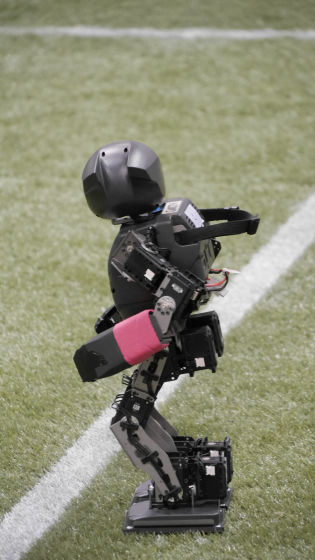 Humanoid League that gets up and chases the ball even if it falls The movement of the robot of Kid Size can be confirmed in the following movie.

RoboCup Soccer / Humanoid KidSize's robot makes a comical ball @ RoboCup 2017 - YouTube


Looking at the humanoid league game, I understood the difficulty of the movement that kicks with one foot by chasing the ball beyond the technique that makes the robot walk two-legged. Technical hurdles to the goal of 2050 seem to be quite high, but I am very excited about how robots evolve.