The game of "RoboCup Soccer Medium League" in which intense collision and dense pass turning, brain fighting of incandescence are developed is too amusing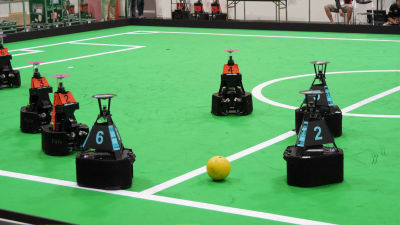 Robot development festival began with the goal "to develop a robot that will win the football World Cup winning team by 2050"RoboCup 2017 Nagoya World Congress"Is held at Port Messe Nagoya until July 30, 2017 (Sunday). Among them, the "medium-sized league" has reached an area that makes it surprising how autonomous robots have come so far and was at a level where you can enjoy purely football matches.

League - Robo Cup Football | RoboCup 2017 Nagoya Japan (RoboCup 2017)
https://www.robocup2017.org/leagues_football.html

A robot gathering in a field about the same size as a volleyball coat of 18 meters by 12 meters. This is the world of the RoboCup soccer middle class league.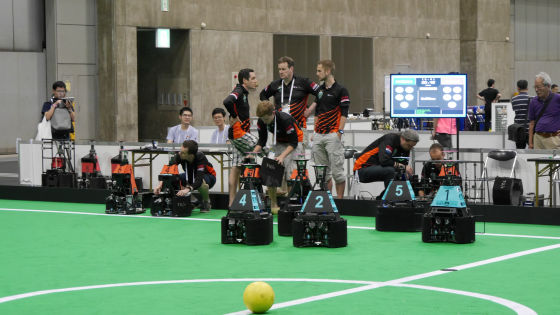 The robot size fits within a width of 52 centimeters square × height of 80 centimeters. It is a common soccer ball to use.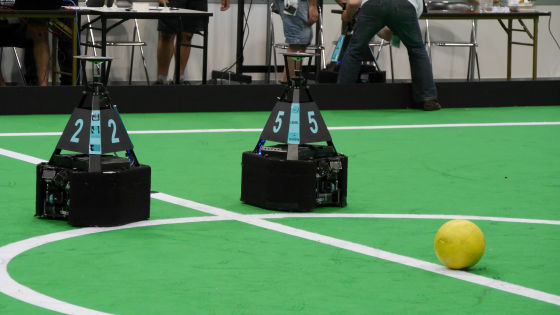 There is also a keeper. The height of the goal is 1 meter.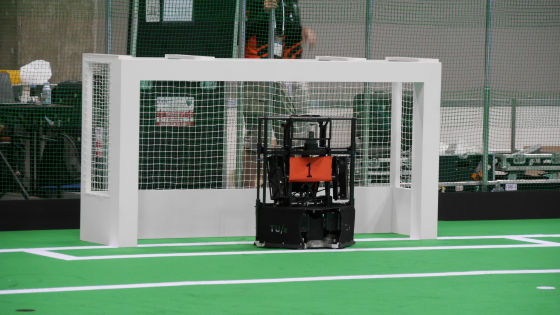 Robo Cup Soccer Mid-size league matches have been contested for 5 to 5, with no human control. Robots recognize the position and goals of enemies and ally, and move autonomously.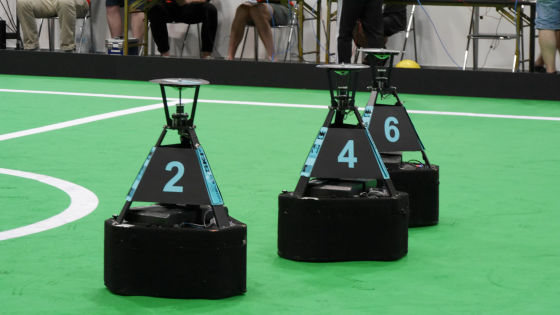 There is an upward camera at the head of the robot, and a mechanism that can check 360 degrees around the periphery with a spherical mirror.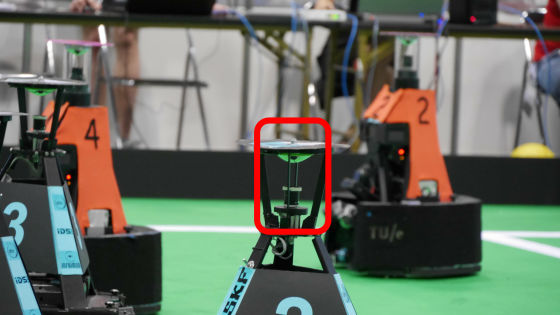 You need to roll the ball forward and backward and right and left.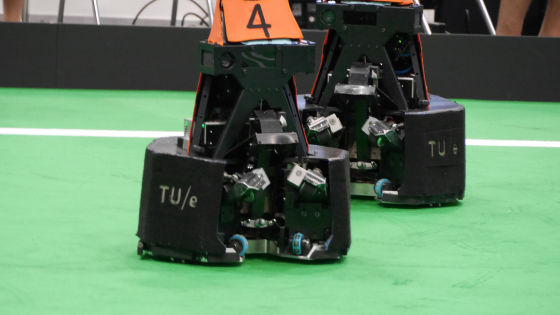 A game of strong teams who have won the Robo Football Medium League together, "Tech United Elndhoven" in the Netherlands versus "LAMBADA" in Portugal, has started.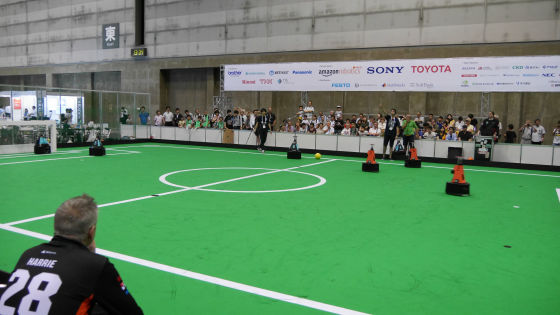 Robo Cup Soccer Medium-sized league is charming with a powerful movement that has intense physical contact as well as precise pass turning and full of rich long shoots. It is one of the most interesting categories of RoboCup football. Robo Cup Soccer Looking at thrilling of middle class league Sufficient game can be confirmed in the following movie.

Robo Cup Soccer Medium League Pass There is a cut brain fight @ RoboCup 2017 Nagoya World Tournament - YouTube


Robots who move about in a row and a row do not believe that they are moving at their own discretion. It can also be enjoyed as a game of pure soccer.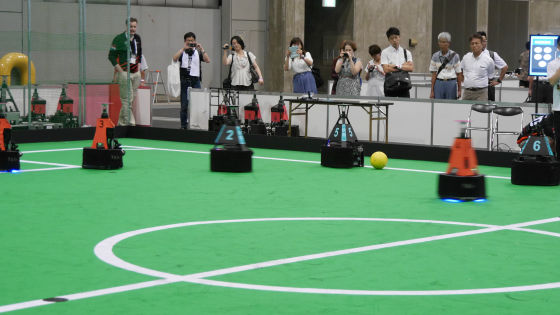 For the shoot from the set play, the keeper where hands and head pop out jumps fine save. The state of the keeper which squeezes the head by reading the nice shoot that captures the goal's frame, accurate judgment and quick movement & shoot is a level that you can admire if you look at the throw of the following movie.

Robo Cup Soccer Middle League Set Play Accurate Shots & Steady Save @ RoboCup 2017 - YouTube


As expected, the team is a strong team, and the keeper does not allow goals if it is easy to do so.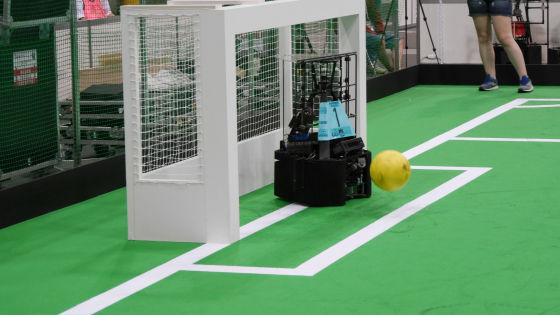 Positioning was even more surprising than that. The movement of a robot which makes a movement of a human being's movement, such as crushing a course of course, backing a partner, making a space by attracting a partner and giving up a through pass, is a remarkable level.

Robo Cup Soccer Medium League Passing & Fierce Battle of Course Killing @ Robo Cup 2017 Nagoya World Tournament - YouTube


To the movement of the robot that it will let the football passage go, the audience nailed. For nice play, nature and cheers will rise.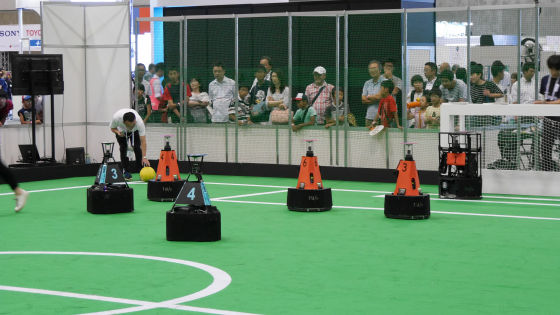 In the second half, the equilibrium of the hot battle which holds sweat in hands has finally broken.

Robo Cup Football A stunning goal scene from the medium-sized league set play @ RoboCup 2017 Nagoya World Tournament - YouTube


The RoboCup medium-sized league which reached a level where you can enjoy a pure game is said to be planning an exhibition match with humans. The RoboCup football game where plenty of match-ups can be unfolded will be held at Port Messe Nagoya until July 30, 2017RoboCup 2017 Nagoya World CongressYou can watch at.