A basketball dog that performs brilliantly from dribbling to dunk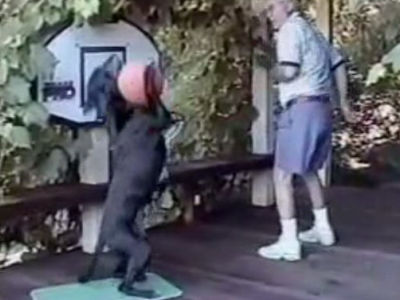 It is a dog's movie that supports the body with the hind feet, raises his upper body, and dribbles the ball with the forefoot.

It shows not only dribbling but also the technique of catching a pass thrown by a human with deftly and dunk as it is, showing the high level of physical ability and learning ability of the dog.

Details are as below. Forefoot dribble.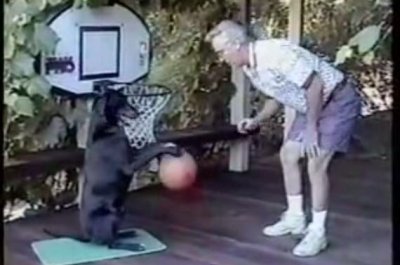 Pass by hand to behind the body Behind the back pass to the dog's Zeke.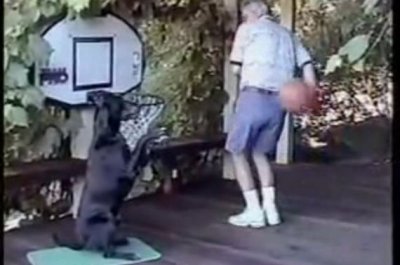 Catch it neatly.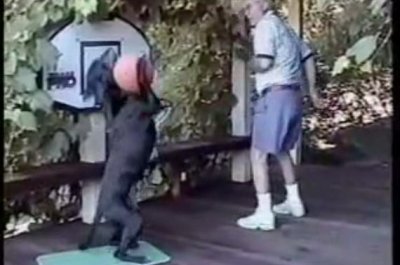 And dunk as it is.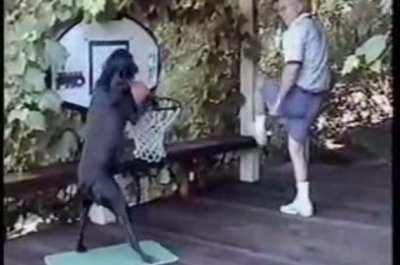 It is seen from the opposite viewpoint. It is a beautiful dunk figure.
Zeke Has March Madness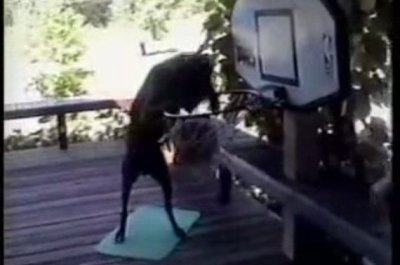 in Video, Posted by darkhorse_log