"Brown bear" which looked like "wood carving bear" in its entirety as an action figure appeared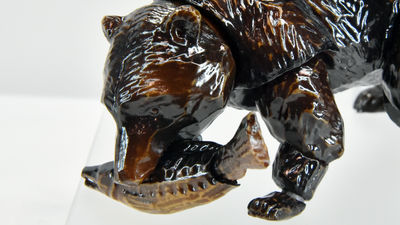 It is counted as one of Hokkaido souvenirsWood carved bear"Is an action figure · figmaizedWonder Festival 2017 [Summer]I showed up at the venue. Originally called Max Factory "Bear brown with figma!"April Fools in 2017Although it was a story, in reality, it was possible to move the wooden bear that does not move in a daggy way.

This is "figma bear"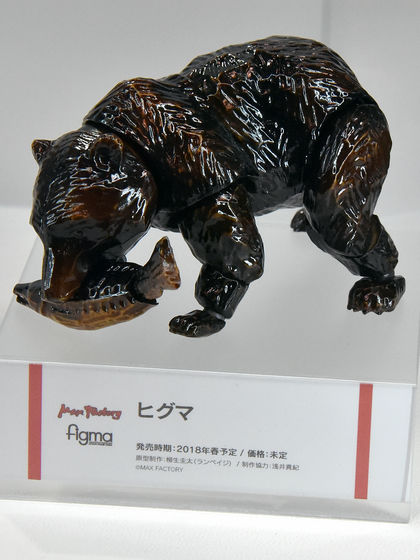 Brown bear with legs on the ground with four legs holds salmon, orthodox figure.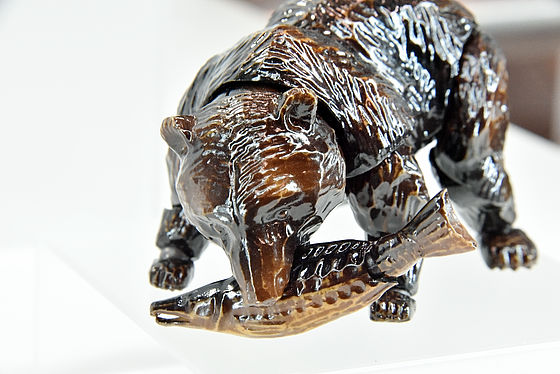 The finish of the body surface with a glossy appearance is as if varnish is painted. The unevenness of the surface reproduces the bristles of the bear, and in the case of wood carving bears it is in a style like processed with hand axes. Because it is an action figure series · figma, you can see that the joint part of the neck, arm, wrist and so on can be moved.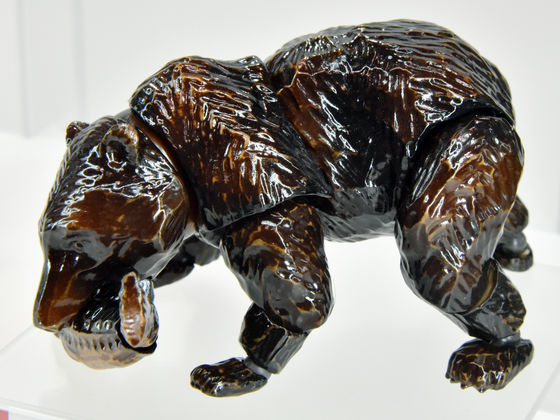 I feel strange and cuddly in a rugged ass.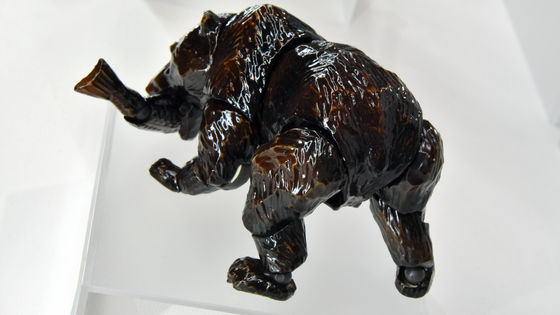 'Figma bear' will be released in the spring of 2018. Price is undecided. (Prototype production: Keita Yagyu (Rampage) / Production collaboration: Maki Asai / © MAX FACTORY)