"Sakurada Reset" Interview with Director Kawakami Shinya who tried to make the best use of the goodness of the original in two courses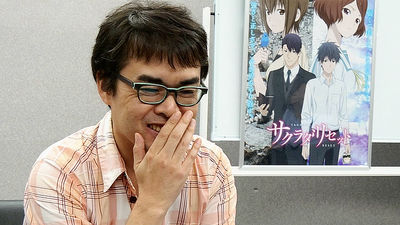 Broadcast started in April 2017 Animation "Sakurada reset"Entered the second cool in July, the story set in the city" Sakuyota "where many people with mysterious abilities live are gradually going to the pass, but in a hecticShinya KawabataI had a chance to talk to the director, so I asked a question about making this work.

GIGAZINE (hereinafter, G):
First of all, I will ask you about how you decided to supervise "Sakurada Reset" in the background.

Director Kawakami Shinya (hereinafter, river):
Although it is a common story, when david production was doing "JoJo's Bizarre Adventure", I knew a director of Tsuda Naokoshi, so I had the opportunity to do a contest. Since then, I got an offer from david production when I got to do "Sakurada reset" because I had a relationship with david production.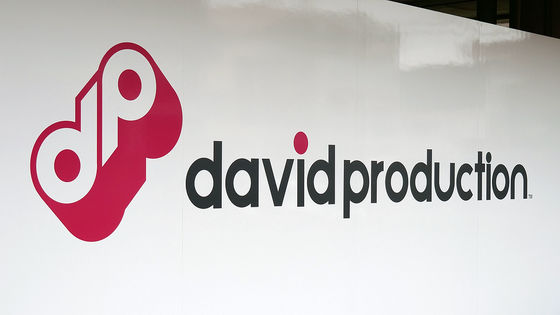 G:
When I see various interviews, "I did not know about the original at first", did you read the original after receiving an offer? Or did you decide to take an offer after reading the original?

river:
It is from reading.

G:
How about the impression after reading it?

river:
I felt that the talk and the atmosphere of the work are those I like. I often get the same type of offer in the flow of the work I was doing before, but only this work was slightly different in coat color. I myself like this quiet and indifferent work, so I got interested.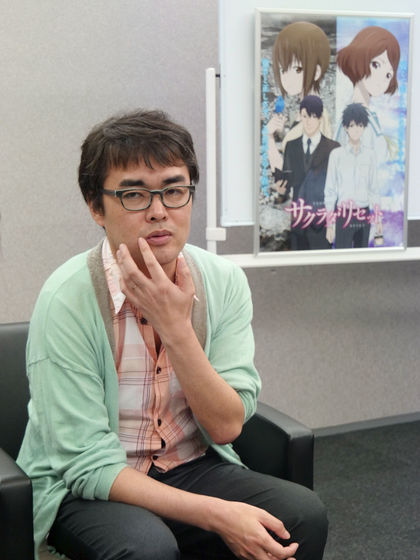 G:
What kind of work do Kawakami coach as a manager?

river:
When it comes to words, it will be called "ordinary way of being involved" (laugh) I am not drawing as a basic point, so I'd like to draw a picture, paint a color, I do not actually do the work to make, but everything else is concerned and checks are done. As I speak in order, I have nothing to do with the planning, so I will enter from a meeting in the scenario. Next, I have to make a contest with that scenario, so I will make a contest meeting, check the contents and give me OK when the container comes up. Next time we will have a meeting with the director and we will basically leave that number of stories from there.

G:
I see.

river:
The direction of the painting will be made around the director, and checks such as color checks and character checks will be done carefully and we will make original plates for the painting. At the same time, sound related work also started, editing and dubbing are done, and dubbing work is done when the original of picture and sound is made. Once the original of picture and sound is made, there is a dubbing work, finally finishing drawing a detailed retouching of the picture etc ... and finishing it ... basically it is all involved.

G:
That's why you are checking whether you will be going out in all sorts of stages.

river:
That's right.

G:
Was it director's job to select staff?

river:
I basically do not do stuffing, it is a type that leaves it to production companies and producers, so I consult with you, but I think that "I am OK if you put the puzzle so that it is nice, including me."

G:
As for the scenario this time, it is a story that Yu Hiroshi Kono who is the original author checks it, but what is checked content?

river:
As it is a complex intricate story, I think that this interpretation is wrong, or when I rearrange the scene, I have to add a new line by all means, but whether the usage of words is suitable for this character or not, It is like confirming a big part such as "I will remove this episode" among the episodes.

G:
I see.

river:
I am also checking the necessary information when painting, although it is not depicted in the original, such as the part to change from the original. Of course, since there are temporal restrictions, the number of times to check is once per episode, it is a feeling that we will fix it in response to what we have returned.

G:
Since I had a story saying "I want you to see the first four episodes", I was watching from the first episode, but at the beginning I was a little worried that "What does this mean?", But with 4 episodes "I see, this is amazing" I felt. It is a foreshadowing line next to the foreshadow, and it is a sense of hints.

river:
While I do not know without first seeing, although there were 4 episodes at first, in actuality it gets even more exciting from about 19 episodes in 10 stories in the first cool and 2 in the second cool.

G:
It is quite later if I become 19 episodes.

river:
That's right, I feel that it is really behind when I am viewing it now. But I can not say "Please wait ten stories and nineteen episodes" at the stage of one episode. (Lol) For example, in the first episode Aim Sumi went on to talk about what he could not understand at that point However, the person who saw ten stories has come to understand somewhat as "Oh! I was talking about this". And when we look at episode 19, there is another discovery "Oh!" Once more.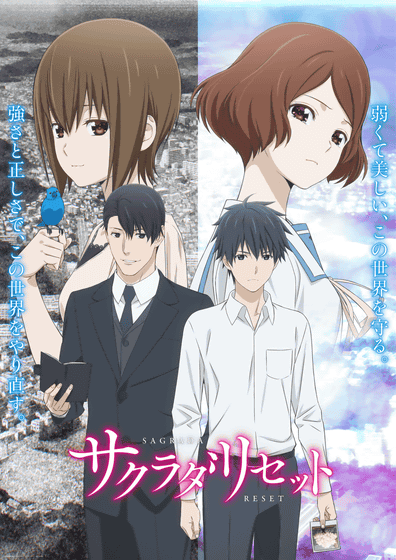 G:
How, such a mechanism.

river:
Dr. Kono wrote in the draft, but in the way that the original is written once after writing it, with all the contents up to about 7 volumes as a concept, with a look at quite a distance I write it, repair it, write it, fix it ... and so on. Entry consolidation is firmly held every volume, information gathers as it reads on it, and in the end everything connects. However, in the case of animation there is circumstance of the scale, 19 episodes are pretty far ahead, and if you just leave things that you accumulate and chase only the case, real fun will be lost ......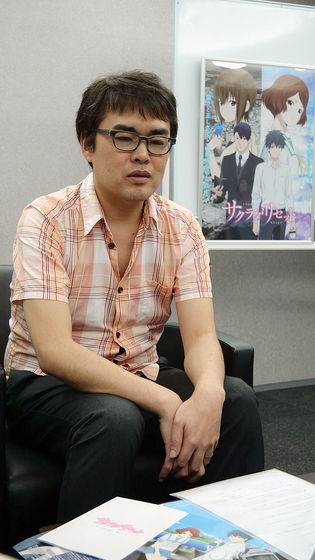 G:
surely…….

river:
While doing only incidents, there may be a feeling that "what are you saying?" However, animation also comes into the middle stage and I understand a little mechanism, I think that stress will be solved somewhat. But since 19th episode it takes 5 to 6 episodes and it all seems to be bad, I think that all those who have seen it until 19th episode will be convinced. Because the teacher was written with a look ahead, I thought that we would hungry with such a way of making things over 24 for us as well.

G:
Mr. Kono who was the original was tweeted that the composition intention of the animated version in the limited time is honest with the work, and in April I thought "What will going on?" Well, indeed, that was it.

river:
I tried quite a bit about what to do. We have also concluded that Katsuhiko Takayama, the screenwriter, will not be able to continue viewing unless you give it an impact by making it easier to understand from the first episode. However, if it is another course, it will be done carefully from 1 if it is one course of cool, but since it is two courses given, I would like to know whether to put the explanation of the early stage firmly or to omit the explanation for firm fun of the second half We decided to take the latter half as we decided to take. It is not rare to decide from 1 cool and it is rare that 2 cool from the beginning, so I thought that this is already worth doing to the end.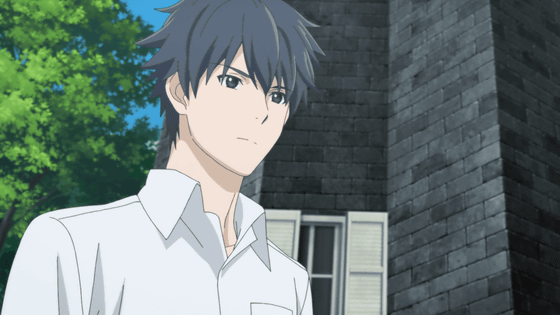 G:
It is a big decision.

river:
It was a big bet in that the early stage may be difficult to understand because it may be difficult to understand. But, considering the work, I have to do the fun of the second half. For example, although I wrote a draft of a scenario for a certain short story, in the second half I decided to drop the number of stories per 7 volumes by one. I thought it was polite. It will be a talk after seeing it to the end, but this is the way to put out the merit of "Sakurada Reset" in this scale. It was a feeling that among everyone, "Avoid only the fact that I did not go as I thought at all, as there was no second-hand measure".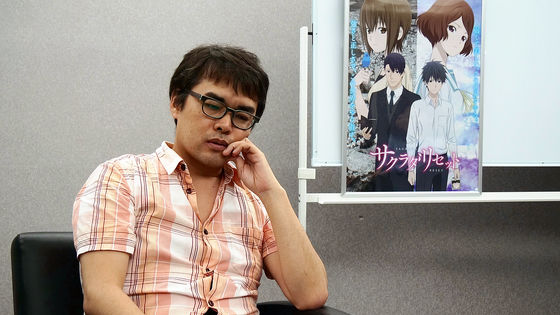 G:
It was a story that Kawabe who made it clear that he would do with the original work in his work so far decided to drop a short story for the second half as I said in this work. Probably in addition to this short story I think that the decision "I have to cut here" was made like a mountain, but how did you make that judgment?

river:
I took steps in several steps. First of all, at the time of the series composition, I will decide what to talk about books for one book volume. And then when we scenario, we will decide which episode to use from that episode to where in the book. To some extent "I will fit this" on the scale of raising the scenario and getting the contest cut, but the scale will grow and shrink by all means at that stage, so if it overs then I will further cut off where to cut Three stages, to think about it.

Since it is not possible to enter one book of the original booklet into one story anyway, let's make a scal of every one by that much as it is made by connecting this front and back with this 1 book removed Or, I think that there are as many ways to do as possible, but eventually I have to get out somewhere. The scale of 24 episodes is decided and it is only a story about how to extract it, but argument still arises, and in conclusion it became "It is impossible for it to withdraw on a per book basis".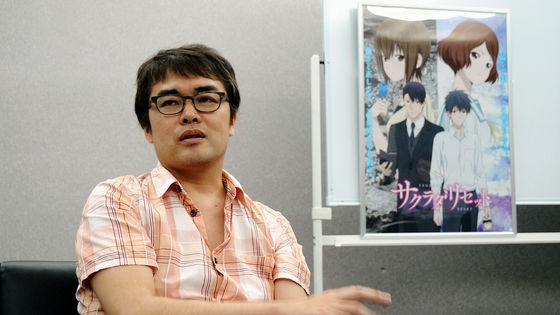 G:
It can not be missed in a book volume, as soon as ... ... What happens?

river:
It is an absolute goal to do until the final story. When this happens, and pull out one book to book, the amount of the missing would hint is to not extraordinary, ... Nante remaking the double track to connect it.

G:
It seems to recreate the work again ....

river:
It probably is impossible unless this is a teacher. Because it was made by kneading, the flow is as it is, and it is only possible to do it by cutting it somehow. Although it is less likely to decide which parts can be used as a premise to start from the beginning, if you do from the person who knows the original, it will be unsatisfactory. However, if you carefully do something in 24, you must leave out something. Depending on the work, I think that there is something that can be withdrawn altogether, but its hurdle was too high in "Sakurada Reset".

G:
You mean that it was tightly assembled.

river:
That's right. So, I pulled out short stories so I was fine. But when it gets lost as well ... ... After I got it up to the scenario and I was going to go next time, "I do not have enough scales". That's why, "I'm sorry, Mr. Takayama, I lost it and I want another one in the final volume."

G:
Just listening is painful ....

river:
If it is over in the contest, it will be cut when editing. Sometimes there was such a thing, but in "Sakurada reset" it occurred across all the stories, and I had him learn the 尺 as me. This means that the scale varies greatly depending on the content in the dialogue. At the scenario stage I had Takayama sit down in the amount that would fit this, but when it opened up, it became too much, so I decided to cut it off from the assumption in the scenario, so in the first half I was running fast I think that there was a sense. But, if you think that you will be able to do it properly until the final story, there was only one to do.

G:
That is why it is structured like that. I was so convinced. Director Kawabe sets the entrance to making a work image of "Sakurada reset" as "From thinking that "This is the world through which such music flows"But will he answer "," or when I read the original of Sakurada reset "is of what kind of music is seems that it is flowing world?

river:
I originally liked, I bought a CD and went to liveRayonsThere is a music artist named, but I thought that the world where music of that person is flowing. That person's music is more visual than imaginary, it has a feeling to imagine a picture, and it is a work that seems to be old, new work, like "Neo Classic". For me, Saki Ryoda is a town in reality Japan somewhere, but a little old and new are mixed and there is a sense that there is also a reality and fantasy because there is also a little fantasy. There was a PV of that person's remix music on YouTube, but it was really perfect for "Sakurada reset" .... That's why it is like "I read the novel and the music has flowed" rather than "I was perfectly compatible with my favorite music".

G:
I see. Saki Ryoda, the stage for the work, was a fictitious city and I did a locke to various places, but I heard that it combined the things in there.

river:
In this time nearly 2 places are focusing on Kurashiki and Otaru. As Ms. Takayama is from Kurashiki, I tried to go near Kurashiki, and when Otaru happened to be looking for various landscapes, the atmosphere of Otaru was perfect, so I went to take a picture. Dr. Kono thought that if I had an image, I was going to go there, but since I did not have any specific assumptions, I decided to decide from the beginning. When I talked to Mr. Yuho Yachiuchi of art setting, brought a photograph collection like furniture and industrial products of Europe before the war and suggested "How about this one?" So, there are occasional shelves at school.

G:
That was it.

river:
The school that went to the location hall in another work before was a new fashion school, but she used the desk and the shelf used by the teacher before using the rebuilding, it was old. In the same way, Saki Ryota was also a local city that was abandoned normally after the high economic growth, but before the supernatural capacity was born, the population has increased, and something has become rich , Just like the image. Otaru is I think I'm leaving all Toka building of old age that was taking such as herring in the tourism business. But, I have mixed also shopping street for tourists, the mixing condition was the perfect image.

G:
"TV animation "Sakurada Reset" Director Kawakami Shinya Interview Still want to image the original feeling of the air as it is"In an interview called" Animator "told animator," I did ask you carefully, not to put on the character's expression too much ". Although this work is the impression of the character's emotions not so intense, it is the impression that it is not so if it is expressionless. How do you adjust the adjustment?

river:
Basically it is like acting guidance for the actor. While talking to the director to respond to each story, tell the people of the total painting director "I want to like this" and repeatedly interact around 1 episode 2 episode, and the director and the total architect As you can understand, the film goes in that direction, so it is a feeling that people around us will hold it down. If the facial expression is attached too much at the time of the rush, there is also the case where the director is fixed from scratch. However, it is the impression that I thought that it was more expressionless than I thought. The first thing I assumed was more expressionless.

G:
More! What?

river:
Ask them do actually from Kaihito Ishikawa's Kei role in the dubbing out the story of "a little more want to give the play", and now to the fact that "Would not it so nice" little by little, the facial expressions as I I thought that I was out, but I was told that "I do not show it at all" (laugh) Maybe I am expressionless, I may not know how to make expression (lol)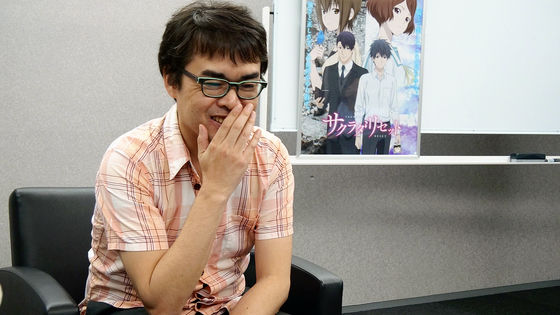 G:
Making facial expressions (lol)

river:
The heroine of the director's debut was an expressionless character. Although animation has a place like to enlarge movement and expression as well, there is a place that seems to be just expression, but since the first production was a contrary work, I think that expression is out compared to that time. Is not it because there is not much expressionless character recently?

G:
There is not much although there is not it.

river:
In such circumstances, Spring Saitama sky gradually comes with facial expressions. It is said that it utilizes the "fitting condition" of the person who did it ...... When I do it too much, I reflect on that I'm really overly expressive (lol), and I talk about stating "You can express it" I will.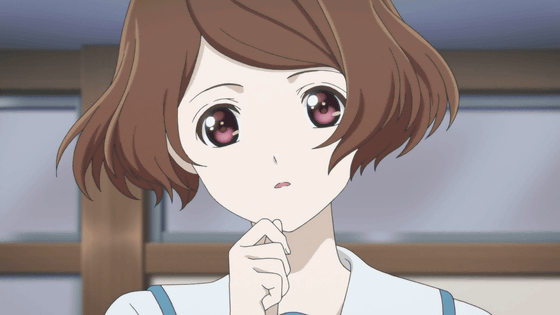 G:
On the way, there is an episode "One day's Haruhi Saisan" in the 11th episode, and although the paintings have not changed so far, Haruzaki continues to talk all the time, so the spring and spring Even though I felt a lot of emotions but I knew it was just not appearing in the table, it was very funny. If it is a later story from that, I feel that it will not be such a scene even if Haruzaki seems to be expressionless.

river:
That dare to leave as unkind as I thought. That story is included in the 4th edition, which is a short editing, and the first time there I feel that "Haruhisaki was thinking so much!" This "fun to understand afterwards" is many in "Sakurada Reset", and trying to cherish this pleasure, we still have to endure the first half as well (lol)

G:
Oh, I see!

river:
So when you see it again, Asai Kei's monologue or Kay subjectivity is doing well, but until the "Haru no Saichi no Monday", I try not to include the Spring-Summer view as much as possible is.

G:
When I said that, it certainly was not so much ....

river:
For example, if Haruzaki tells a scene in a monologue that "I think this is", I understand that Haruhisaki is thinking a lot earlier, but there is little to that So it is a trick "What happened !?" suddenly!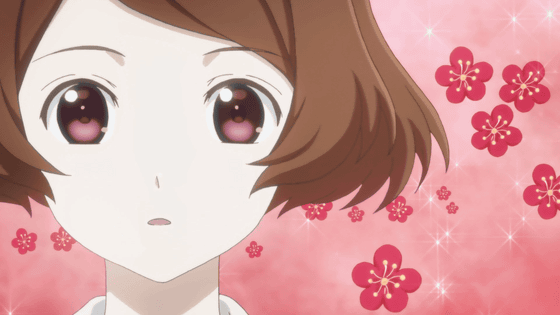 G:
That's right, suddenly what happened in "Haruhiro in a certain day"! What? I was surprised.

river:
That is the same experience as the original. When you are reading, Harusaki looks like a doll and I do not know what you are thinking at all. In that sense as well, we are doing the original as faithfully as possible, but the only thing that bent it is 1 story and 2 story. That is why I thought that I should put out violet at first. Actually, when Sumire is a novel, it rarely comes out in the first half, and it is a feeling that "Kay is the mysterious dead girl staying in mind." Indeed it was difficult as it was, repeatedly argued that it would be better to have some impact that Sumire would die, and eventually replaced the order only there.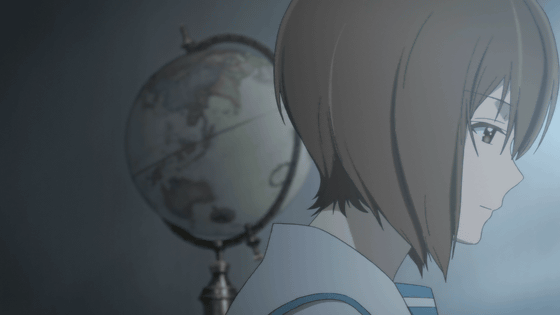 G:
Following the subtitle, the first episode is "MEMORY in CHILDREN 1/3", the second episode is "MEMORY in CHILDREN 2/3", the third episode is "3/3" but "CAT, GHOST and REVOLUTION I was flying to SUNDAY 1/2 "and I was wondering what kind of intention was hidden, but if I chase after one course," Well, was it such a thing? " I also thought that I felt it was interesting only by survivor bias due to continued viewing from the beginning, but I realized that it was not so, again when I interviewed.

river:
Although it is understanding, it is making it unkind since the first half is especially scaled. I can not deny the part where it was precise to leave only elements that are difficult to transfer emotionally.

G:
I also saw the remark that "I really wanted 4 courses", but I wonder if that is what it is.

river:
I was disappointed with the character's depiction in the first half, so I had something like a waste against it, but there was also for the second half. It was a sweet part that I was unread than I had assumed in the scenario because it was really cut.

G:
In an interview in the case of "Tanaka-kun is always funny", in response to the question "What is most conscious of when you are responsible for the director or series composition of an original work?" However, I always think that I will draw out the merit of the original. "" Because I become biased impression if I am the only one, as I listen to various opinions from as many people as possible, the impression when I read the original I am striving to have an impression that does not change, "but I think that what you mentioned earlier is exactly the same as it is.

river:
Somebody, for example, I am participating in the project as planned people and companies as projects, so I think that I am one part or element. When thinking that there is a creation thing called an original, it seems that money and people are moving, somehow roleally, I will try to properly do what someone tried to do something with that original I think. Still, when you start work, you will definitely have something like a little habit of yourself or like likes and dislikes. As it is so, I answer that kind of thing I do not want to leave the battlefield.

G:
By the way, when did you think that Kawakami would do anime work from about?

river:
I was a high school student who became an anime nerd. My younger brother who is doing an animator now is addicted to animation and began to buy anime magazines and so on. I also liked the video work so far, so I watched movies and comics as usual, but in particular none of them had a feeling. I was watching anime and a story about the creator of the work I thought was good is on the magazine, so I think that I thought that I wanted to do it was probably a little trigger.

G:
Originally you liked the video work?

river:
When I was in junior high school, I often remember being driven by the impulse to encounter a cool CM that was messed up and make it myself. So, when I graduate from junior high school, I wanted to make a CM image so I wanted to go to a vocational school, so I gave up because I was told that "I can go to a high school." That CM said that the name of the car manufacturer got a lot on a white ground, it looked very fashionable. When I think of that, I am doing something similar now and after all I am doing something on the white background (laugh)

G:
(Lol)

river:
Even then I liked CM and PV, but I got away once, and I met anime there. I originally liked fantasy things as reading material, I began watching various movies from around "GHOST IN THE SHELL / GHOST IN THE SHELL" as an animation. Just when I was in Umeda, I got a single cinema movie theater and a rental video shop increased, and it was about time I saw maniac animation movies better, but I could only do it with animation as well as fantasy. Of course, it was not zero, there was also a "never ending story", but even if you look at it, "Castle in the sky Castle Laputa" or "My Neighbor Totoro" is the world top as a fantasy, is not it such a fantasy video work There is nothing else to say. No way, I did not expect that something like "Lord of the Rings" would come after many years.


G:
Certainly (lol) I do not think that such a ridiculous work will be born with a fantasy that was doing special effects like "Never Ending Story".

river:
After all, live-action fantasy in Japan may have been difficult anyway. That is why I made it to animation. My younger brother could draw a picture, but I used to be a designer in Osaka, leaving a vocational school of design, which is poorly written from a long time ago. When I thought about going out of Osaka in various ways, there was a place to pick up an animation company when I tried saying "Let's challenge once before I die."

G:
"Challenge by the time you die" is a great decision.

river:
When I get older this way, when I think of "I am going to die alone in the apartment", at the moment of my death, I thought that I wanted to make anime about once, I thought that I would die in the apartment "There was a big difference between thinking" I did animation once, "and then die.

G:
I see!

river:
Even in a strange life, I thought it would be good if I thought so when I die the last time ... So it was like a commemorative exam.

G:
Commemorative exam (laugh)

river:
I thought about trying it for a happy excuse when I was about to die, so when I was doing the design in the previous occupation I was going to make money for a year only when I came here and picked up, I feel like I have been as it is.

G:
It is a feeling that "I fulfilled my dream."

river:
Dream ... ... No, it's not such a feeling ... (laugh) In the first place, the job of director is not the end point, or I get various experiences and opportunities while doing various things, I feel like I am doing it now .

G:
Does it sound like you do the director?

river:
I agree. Since I am experienced to some extent when I get older, "Would you like to do this" or "Do that?" As I am doing as one of them, I would like to do better better, but as a result of having accumulated work with a lot of work rather than the feeling "I came", now let me do the work in this kind of position It is a feeling that it is receiving.

G:
It is amazing. I think that it is a tremendous accumulation.

river:
However, I am a staff member of the project, I think that I am not creating it as an axis. I do not think that creators seem to be suitable for a while (laugh) But, regardless of whether it is possible or not, I think that I have to aim for that kind of place.

G:
The interview will be posted because "Sakurada Reset" has just passed the return, so there is something you should tell it to people who have finished watching about one cool?

river:
When I look at the conversation of Sumire of 1 story and 2 story once again after seeing 19 episodes, I think that another emotion will come to be seen more than what I felt in the 10th episode. I have seldom said that you really do not understand the meaning. Most have a meaning of something. I think that you can enjoy it very much about Sumire if you see it after going to a certain extent.

Masamune Urahara, one of the key characters in the second half.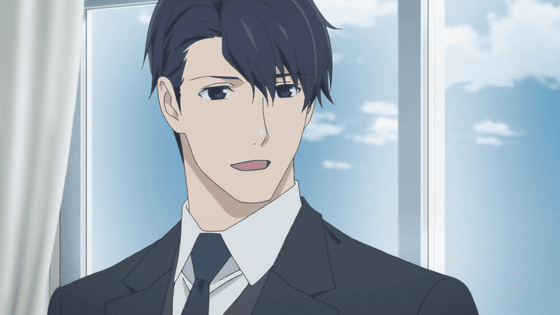 G:
It seems to be pretty big expectation (laugh) "Since there is a hint of around 10 times, please read after seeing it to the end", but that is what it is supposed to be.

river:
That's right. Since I came all the way to the end to do it, I would like you to see it until the end.

G:
Thank you very much for a long time today.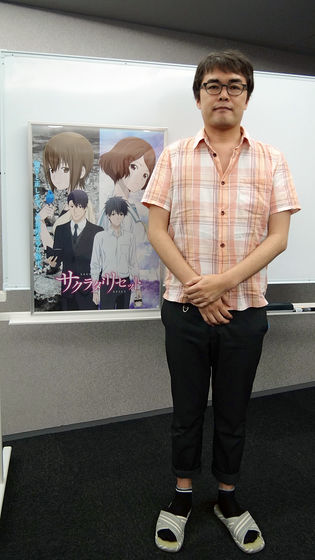 Anime "Sakurada Reset" Official tumblr has published a time series, making it easier to organize the relationship of resetting and saving the number of stories so far.



From 21 o'clock on Saturday, July 29, 2017, Asukai Kei, Ishikawa Michihiro, Nakano Tomoki, Eguchi Takuya, Oka Eri and Ai Sakasa Yuuki's commentary will be done in Nico Nico Live Broadcasting please refer.

BD release commemoration! Ishikawa Kokitan & Eguchi Takuya & Sosaka Yuuka's "Sakurada Reset" Commentary No. - 2017/07/29 21:00 Start - Nico Nico Live Broadcasting
http://live.nicovideo.jp/gate/lv303086755

© Yu Kono, Yu Shiina / KADOKAWA / Animation "Sakurada Reset" Production Committee