Konica Minolta 's "Kunkun body" that detects body odor and prevents "smear" at work, attention also overseas media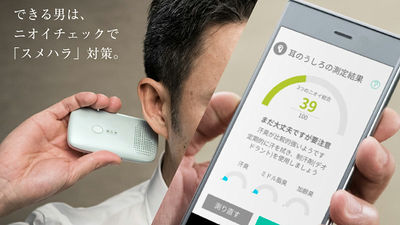 Konica MinoltaIs the world's first smell visualization checker "Kunkun bodyWe started preliminary sales of "Cancun Body" at Cloud Funding Site · Makuake. With the introduction of a device of an unprecedented idea that measures oneself "body odor" which is difficult to notice by oneself,The GuardianBut the Kunkun body is taken up.

New technology to raise a man. Kunkun body to realize the odor management that can be done | Crowd Funding - Makuake (Makuake)
https://www.makuake.com/project/kunkunbody/

Kunkun body is a device with built-in pocket-size semiconductor gas sensor, By connecting with smartphone with Bluetooth, it is possible to check the strength of measured "odor" from the dedicated application in 10 steps. It is not only to simply measure the strength of odor, but also to be able to segregate the kind of odor of "sweat odor" "middle fat odor" "age-old smell" which is said to be "three major odors". In the future, we plan to be able to check "bad breath" in addition to these three types of odor.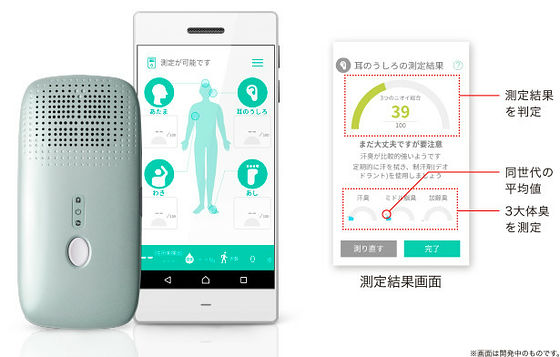 You can choose from 4 locations: "Head", "Back behind the ear", "Walk" and "Leg" where you can measure whether odor comes out.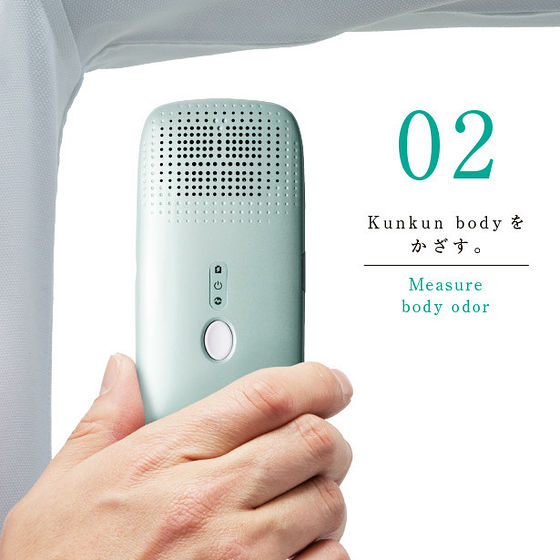 After that, by looking at the measurement result displayed in the application, it will investigate the problem of one's own body odor which is difficult to hear, which part should be carefully taken care of. A reporter from The Guardian who visited the launch event in Tokyo checked his ears after walking for 30 minutes to the venue, and the Kunkun body got a considerably high "sweat odor" and "middle fat odor" It shows that it shows that it is "I need immediate care" and a message is displayed.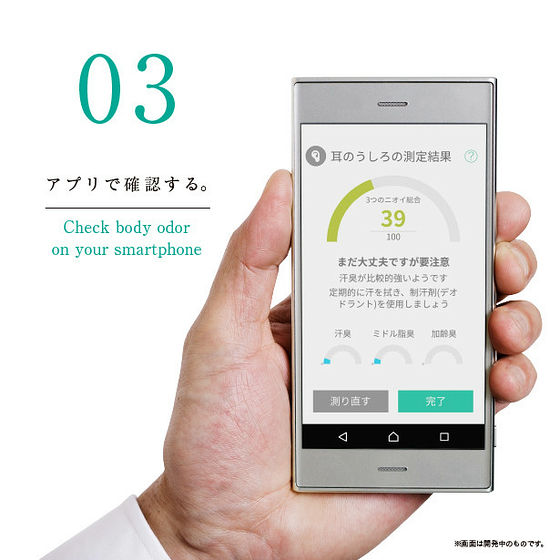 According to Mandom 's survey, in Japan it is the first place to think of colleagues in the work place, like "I want you somehow", "odor (body odor)", the second place also "odor (bad breath)" It is.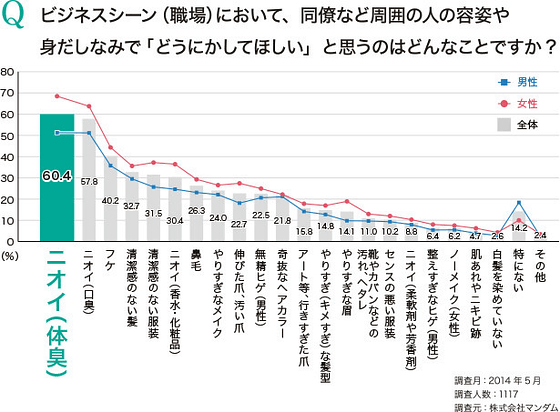 However, these two items also ranked No. 1 and No. 2 in the questionnaire "It is hard to point out to colleagues in the workplace". Japanese people are"Smel Harassment"The word is so sensitive that it is sensitive to" odor ", and if you think that it is" QUICE "in the surroundings, although it is thought that many people are interested but can not point out, Kunkun body will visualize odor itself and make it possible to care well.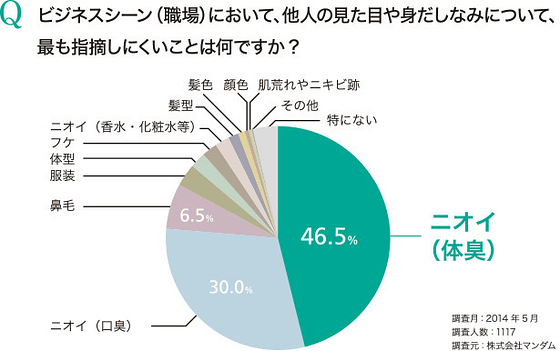 In Makuake's "Kunkun body" project, about 14.3 million yen contribution is gathered at the time of article creation, for the target investment amount of 2,250,000 yen. When you invest in the 25,500 yen course, you can get an odor management tool (MXP socks + suit refresher + grooming balm) in addition to the Kunkun body with a manufacturer suggested retail price of 30,000 yen. Product shipping will be in December.

New technology to raise a man. Kunkun body to realize the odor management that can be done | Crowd Funding - Makuake (Makuake)
https://www.makuake.com/project/kunkunbody/