'White bald 4-frame maker' that allows you to create a 4-frame cartoon of 'white bald' just by entering text and pressing a stamp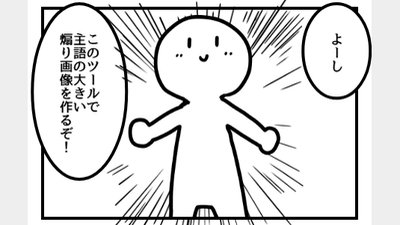 On SNS such as Twitter, manga that speaks for one's opinion to a simple character 'white bald' who has no hair and no clothes is occasionally posted. Mr. Hasshurock has produced and released a
generator that makes it
easy to create this 'white bald' four-frame manga.
MangaDown
https://mangadown.netlify.app/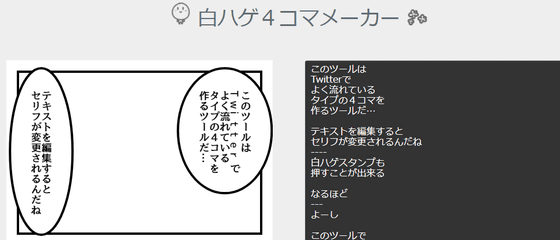 According to his blog,
while working on the 'anydown project' aiming to generate everything from Markdown
, he thought that it would be possible to generate 4-frame manga from text, which was the reason for the production.
I made a tool that can convert plain text to 4-frame manga --No Regrets in Bathing
http://hashrock.hatenablog.com/entry/2017/06/28/001528
The maker is already made with a 4-frame manga on the left side up to the balloon, and it is OK if there is a character. The content of the dialogue can be changed by rewriting the text box on the right.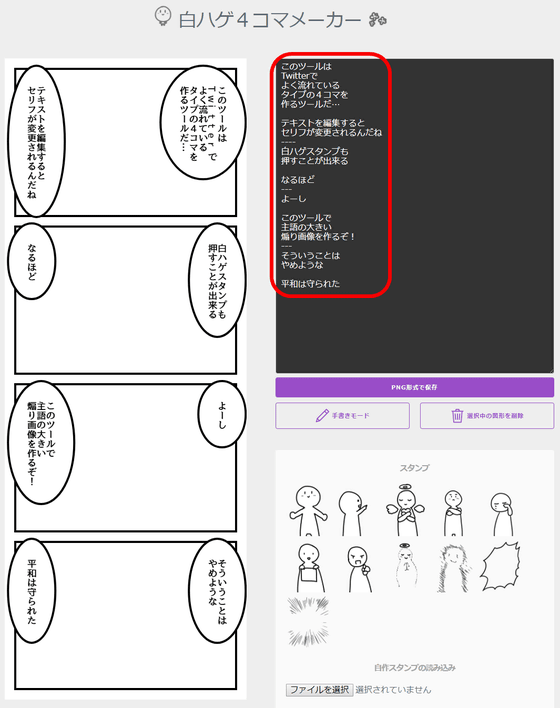 There are several stamp designs on the bottom right, so select the one you want to put in and adjust the location and size.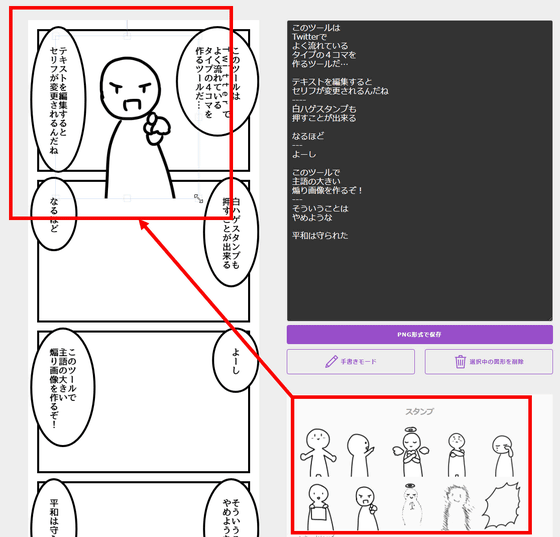 This is what I actually made by combining various things.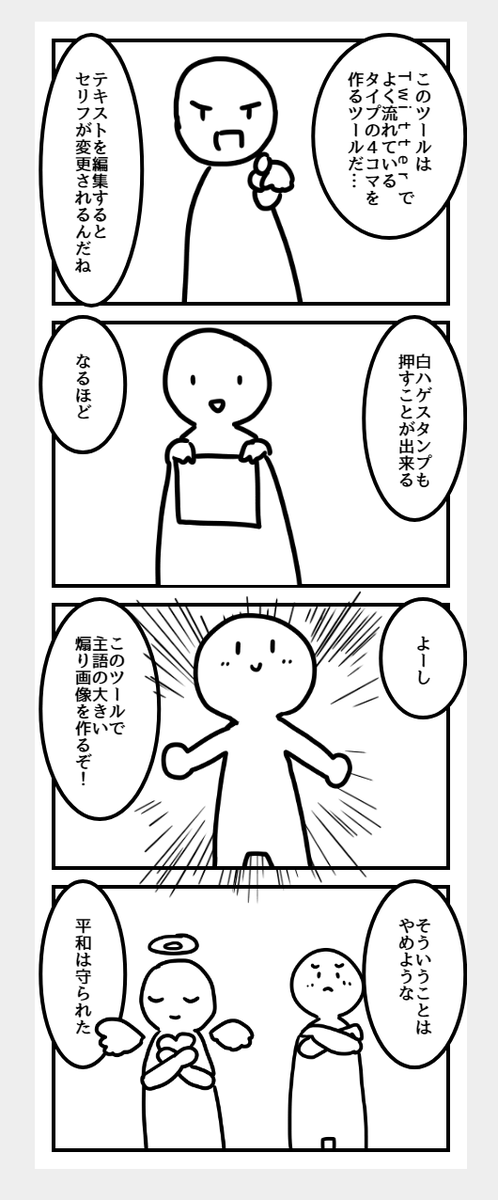 Since there is no mechanism to post directly to SNS, you need to click 'Save as PNG format' under the text box to save it locally as an image and upload it. By the way, if you click 'Handwriting mode', you can draw a line with a pen, so the range of expression will be further expanded.