I ate Haagen Dazs' banana chocolate with image of banana chocolate shake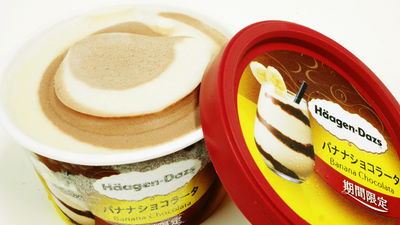 I made ice cream of Haagen Dazs excellent combination of banana and chocolate "Banana chocolate"Has appeared on June 27, 2017 (Tue). Ice with a banana chocolate shake imagined to see what kind of taste it would be if the combination of "Banana × Chocolate", a classic combination in the classic, hangs on the hands of Haagen Dazs It was.

Banana Chocolate | Products Information | Haagen-Dazs
http://www.haagen-dazs.co.jp/banana_chocolata/

"Mini Cup" Banana Chocolate "June 27, 2017 | Haagen Dazs Japan
http://www.haagen-dazs.co.jp/news_campaign/newproduct/2017/05/627.html

I bought "Banana chocolate" at once.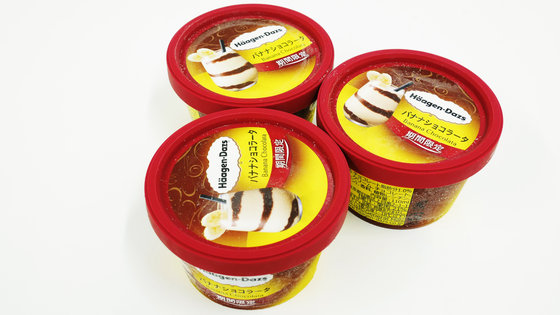 Banana chocolate shake was invented and imaged, and the package is printed with banana chocolate shake style photos.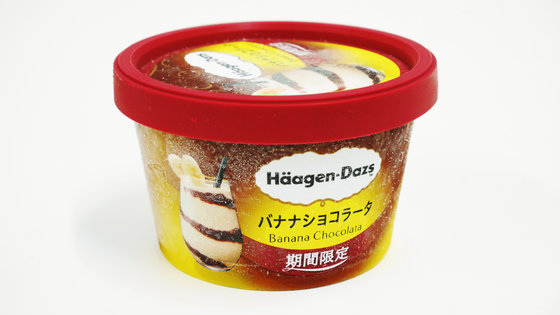 Types of ice cream"Ice milk" with milk solids content of 10.0% or more out of which milk fat content is 3.0% or more. Raw material names include banana puree and chocolate, and the calorie per one (110 ml) is 176 kcal.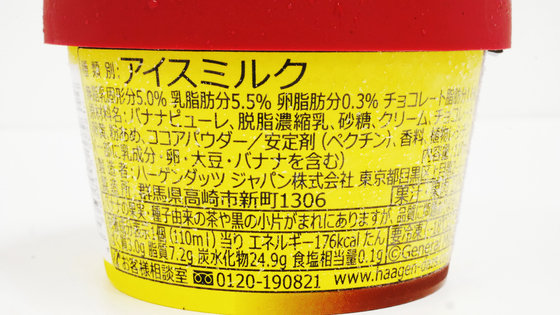 When opening the lid this kind of banana sorbet and chocolate ice cream are mixed in a marble like this.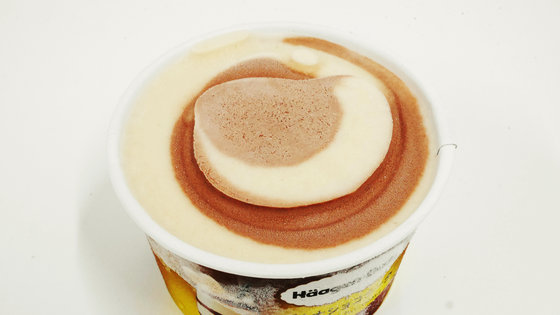 Banana Sorbet has become enjoyable to enjoy the sweet and rich flavor of ripe banana, chocolate ice cream is rich and bitter flavor using Belgian chocolate.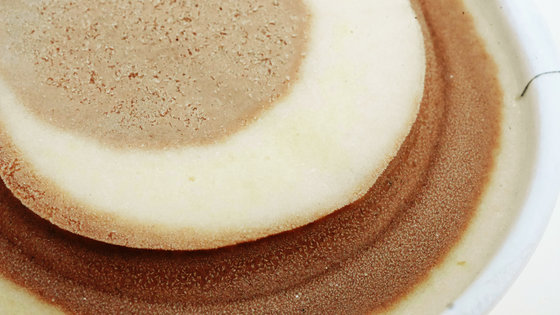 As soon as you eat it, Banana Sorbet is smooth and creamy enough to think of Solbe, and it feels a rich sweetness as if you are eating a fully ripe banana. This is a slightly bitter flavor of chocolate ice cream plus, just a sweet little chocolate banana that makes a difference.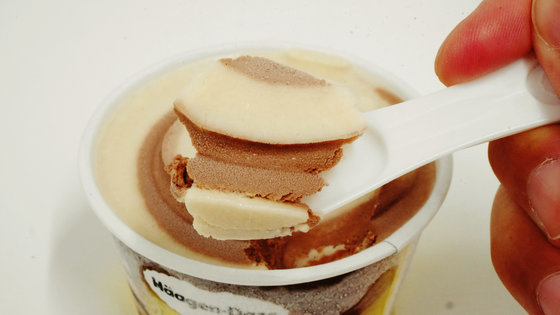 When trying each of the ice separately, the bitter taste of chocolate ice cream remains firmer than the imagination, thanks to this it is refreshing though it is rich.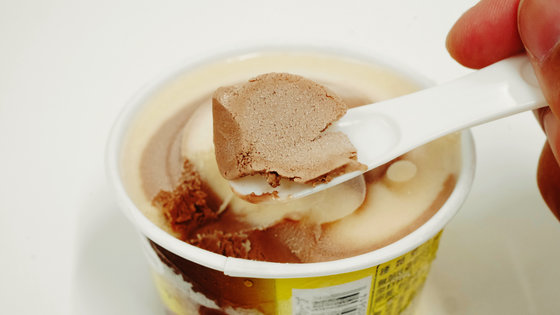 On the official website is written "It is reproducing the dusty texture peculiar to banana with its own recipe". Actually Banana Sorbet learned that a benigna-specific sticky or dirty feeling remained.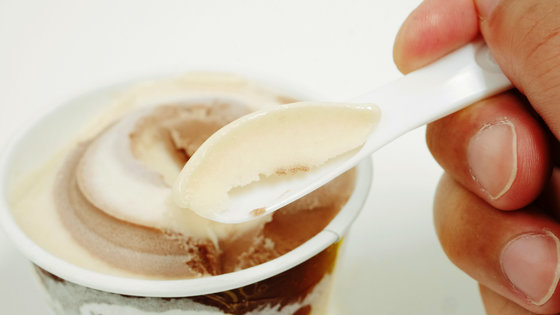 In addition, Haagen-Dazs minicup "Banana Chocolata" is released on Tuesday, June 27, and suggested retail price is 294 yen including tax.