10.5 inches & 12.9 inches "New iPad Pro" appears, 9.7 inches disappears and more powerful evolution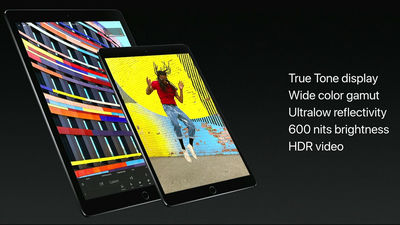 9.7 inch iPad Pro will be reborn as a big screen to 10.5 inches due to the shrinking bezelWWDC 2017It became obvious in.

Apple Events - WWDC Keynote, June 2017 - Apple
https://www.apple.com/apple-events/june-2017/

The fifth announcement ......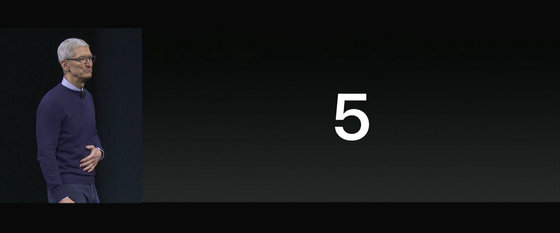 About "iPad Pro".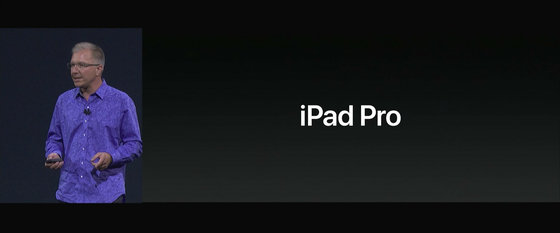 You can check the movie that seems to be playing iPad Pro flowing at the venue from the following.

The New iPad Pro - On Any Given Wednesday - Apple - YouTube


IPad Pro has a 9.7 inch model and a 12.9 inch model so far.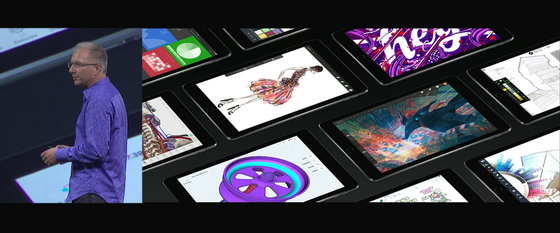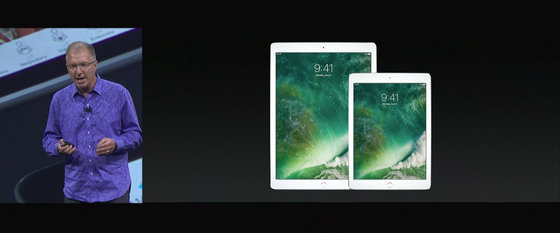 This is a 9.7 inch model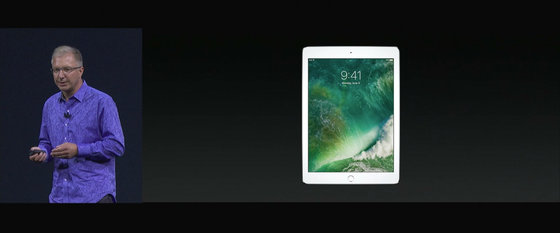 While the terminal size remains unchanged (?), The display expands.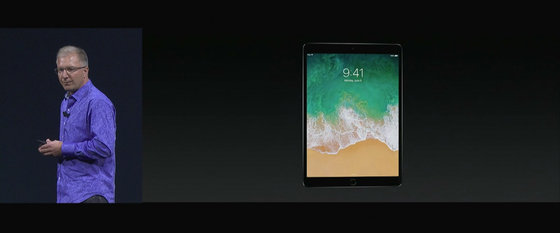 The 9.7 inch model evolved to display 10.5 inches (2224 x 1668 pixels). The 12.9 inch model does not change the display size, but the display and contents are completely renewed. The brightness of the display is 600 Nito, P3 wide color gamut, reflectance is only 1.8%. The display is much clearer and easier to read, no matter where I bring it.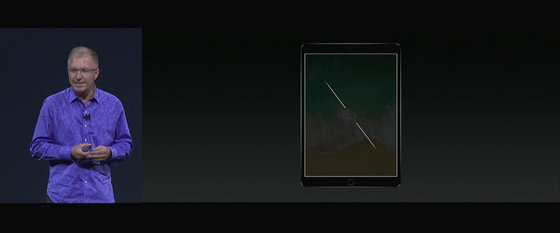 By evolving from 9.7 inches to 10.5 inches, the display is expanded by 20%.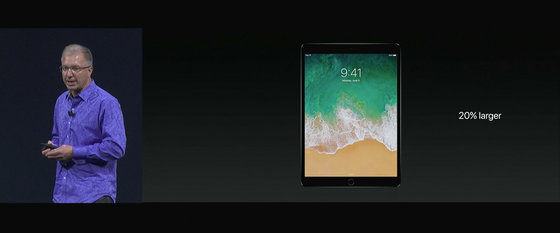 This makes it possible to use a full-size software keyboard even in the 10.5 inch model.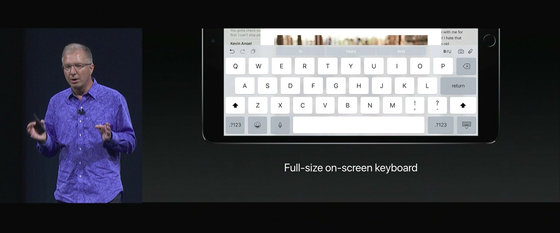 Also, a new one for 10.5 inch size appears on Smart Keyboard.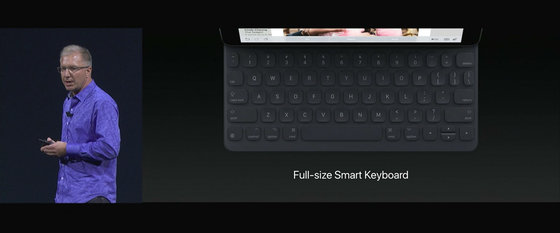 The refresh rate of a standard LCD display is 60 Hz, but with the new iPad Pro the refresh rate has evolved to 120 Hz for both 10.5 and 12.9 inches.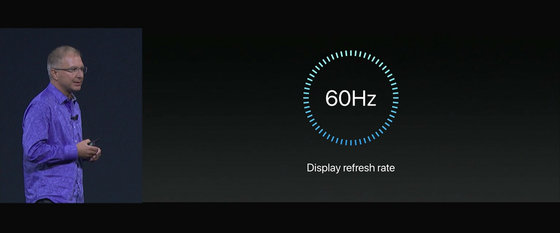 As the display refresh rate changes, Apple Pencil's response also gets better. Latency has been shortened to 20 ms.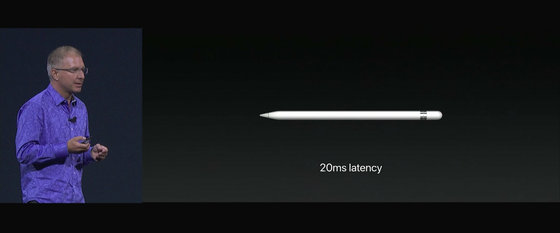 Also, change the screen refresh rate according to the content to be handled.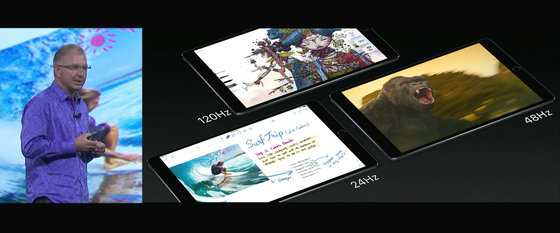 About performance.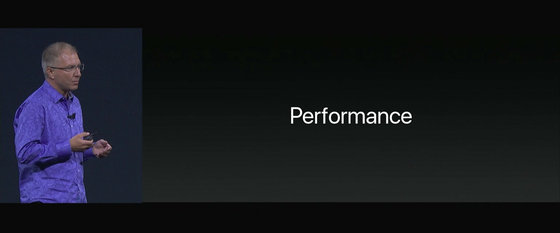 The new iPad Pro is equipped with A10X Fusion chip of 64-bit architecture at both 10.5 and 12.9 inches.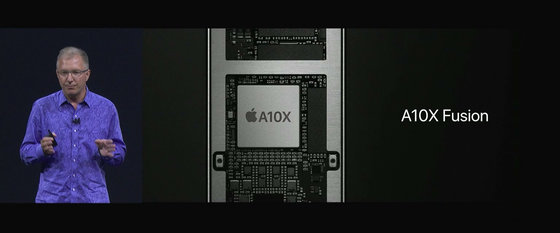 The A10X Fusion chip is equipped with a 6 core CPU and a 12 core GPU so you can easily work with machine power such as 4K video editing and 3D model rendering.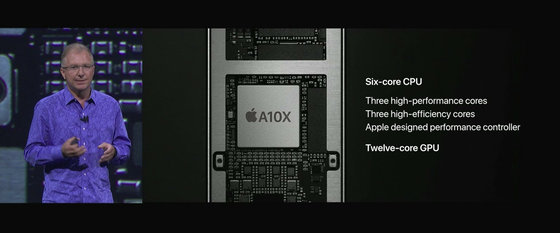 Compared with the previous iPad Pro, the CPU is 30% faster ... ...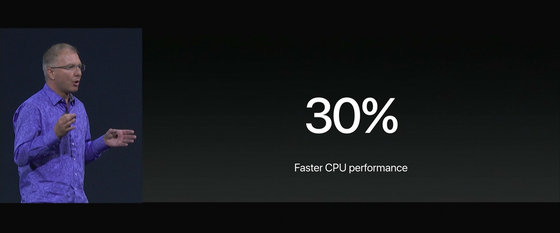 Graphics processing speed is 40% faster.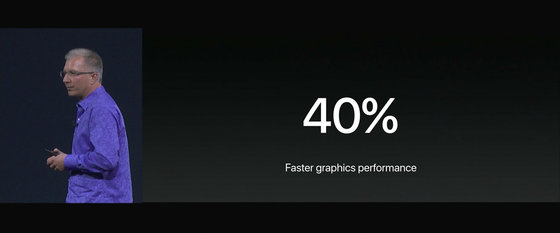 The graphics processing speed of the iPad has changed as follows, and it is clear how well the A10X Fusion chip is high performance.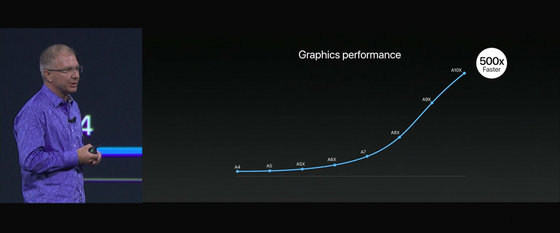 I have a battery for 10 hours.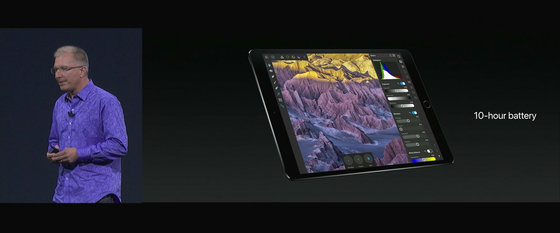 About the camera. Both of the new iPad Pro's two cameras have the same ones as those of the iPhone 7.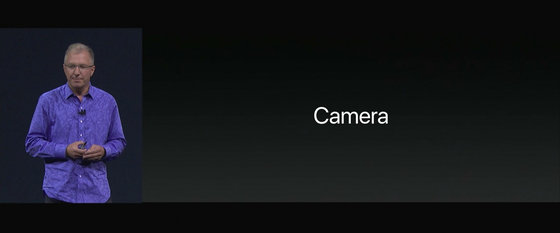 The main camera is 12 megapixels.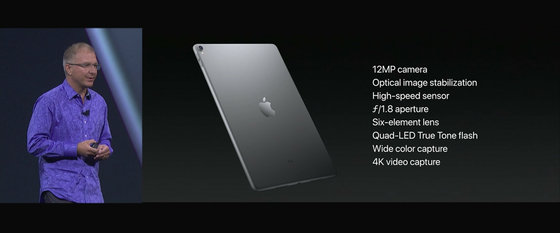 In-camera is 7 megapixels.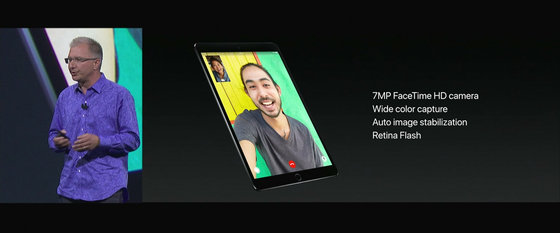 About accessories.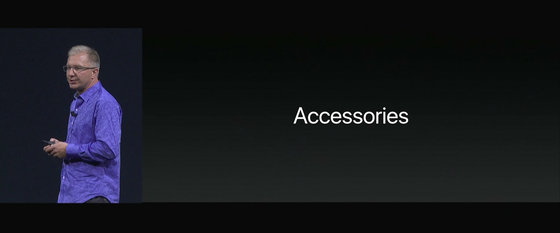 A faster adapter compatible with USB 3, charging adapter, cable etc appear.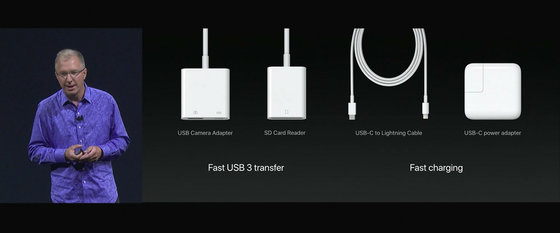 The cover will also be more colorful.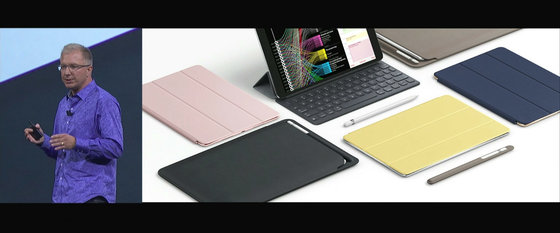 · June 6, 2017 5: 30 postscript:
The price of iPad Pro in Japan was found out. The 10.5-inch iPad Pro is a four-color deployment of silver, gold space, gray, rose gold, in the case of the Wi-Fi model, 64 GB is 69,800 yen excluding tax, 256 GB is taxation of 80,800 yen, 512 GB is 102,800 yen . In the case of the Wi-Fi + Cellular model, it is 64,800 yen tax excluding tax of 84,800 yen, 256 GB is 93,800 yen, 512 GB is 118,800 yen. 12.9-inch iPad Pro is a three-color deployment of Silver · Gold · Space Gray. In the case of Wi-Fi model, 64 GB is 86,800 yen tax excluding tax, 256 GB is 97,800 yen tax excluding tax, 512 GB is 110,800 yen excluding tax. Also, in the case of Wi-Fi + Cellular model, it is 64,8 GB excluding tax of 101,800 yen, 256 GB is 112,800 yen, 512 GB is 13,4800 yen.

Buy iPad Pro - Apple (Japan)
https://www.apple.com/jp/shop/buy-ipad/ipad-pro

Also, with Apple 's YouTube account, a movie with content that the lifetime PC has finally left a purchase of iPad Pro ... ... is on sale. It is a tablet that can be used as a successor of PCs.

IPad Pro - A whole new kind of computer - Apple - YouTube


The theme of "People dislike every thing", if your computer is an iPad Pro ... ... a movie with contents saying ......

IPad Pro - So many things to love - Apple - YouTube


· Continued
Apple's Siri-equipped Home Speaker "HomePod" Appears, Timing of Release in Japan Undecided - GIGAZINE